The global crisis has forced many businesses, big and small, to make certain adjustments when it comes to their operations and manpower. While many people were informed that they'll be working fewer hours so that their companies can still keep them, others were terminated because their companies can no longer compensate them for their work amid this crisis.
Also Read: 15 Questions to Ask Yourself Before Working Abroad
That said, all is not lost as one of the good things that happened– if we're going to be realistic and objective about the situation – is that many companies were able to realize that employees working from home is possible. And that is a very good thing, especially for those who physically can't go to the office for work due to accessibility issues or other concerns, as well as those who prefer juggling their work and life from home (i.e. single parents, pregnant women, working students, etc.).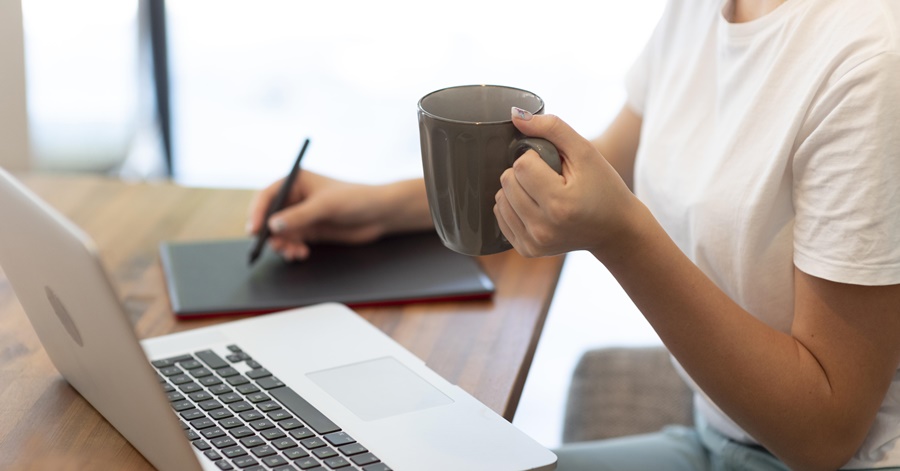 10 Things to Do to Get a Work-from-Home Job During this Pandemic
But the truth of the matter is working from home is entirely different from the traditional 9-5 job in the office. Of course, there are pros and cons to this set-up. And it's important that you take all these into consideration so that you can decide whether a work-from-home job is worth pursuing.
Pros and Cons of Working from Home
Pros:
You don't need to commute.
You have more flexibility.
You can reduce distractions.
You can manage stress when working from home.
There's more opportunity for your work/life balance.
Cons:
You have to practice self-discipline.
It can be lonely.
There's a greater chance to get overworked.
You lose living space.
It's harder to form relationships.
There are fewer chances of learning.
After you've weighed the pros and cons and considering the fact that many companies still do not allow their entire workforce to return to the office just yet, listed below are some of the things that you need to do to successfully land a work from home job in the earliest time possible.
Update your resume and LinkedIn profile.
When applying for a work-from-home job, one of the things you need to prepare aside from your resume is a LinkedIn profile. If you haven't created a LinkedIn account for yourself, you'd see that it's pretty much like other social networking sites such as Facebook, but it's mainly catered for professionals. Your LinkedIn profile will serve as your online resume, on top of your soft-copy resume or CV, which can either be in document or PDF format. Make sure that all the information listed on your profile is accurate and updated, and that it matches the info you will put on your resume doc/pdf file because many employers and recruiters go on LinkedIn to check out prospects for the roles they wish to fill in. And as with anything listed on the internet, the keyword is everything, so make sure you use the right keywords so that employers and recruiters, if not their software programs, can find you much easier.
Learn new skills.
One of the good things when it comes to working online, aside from the fact that jobs are made more accessible to more people, is that most of the jobs you can apply for are mostly skill-based – meaning, your ability to perform a variety of tasks, as well as the use of tools specific to the role you are applying for, will weigh more heavily rather than your educational background and other credentials which are usually more favored in the traditional office job setup.
That said, you will need to invest in your skills and gain new ones, especially if the role you're applying for requires proficiency in the use of software tools such as those needed in accounting, social media management, and the like. There are plenty of online educational platforms such as Coursera and Udemy, where you can avail of courses on a discount or even free of charge, but you will need to register and create an account first to do so.
Improve your writing skills.
If your previous work does not entail a lot of writing, then it's about time that you work on this skill if you're considering to transition to online work. Remember, your client or employer will require you to prepare reports for your accomplishments on a regular basis, and you need to make these in the form of an email, document, or a slide presentation. That said, your writing has to be on point, accurate, and free of any major errors for optimal communication in this work setup.
Tap into your network.
Your social media accounts aren't just there to keep track of your friends' and family's lives. You can also use these, especially Facebook and LinkedIn, to build your professional network by joining relevant groups and pages related to the career path or role that you wish to take on. By connecting with industry leaders and people you look up to professionally, you might even come across job opportunities that match the skills and services that you offer. There are plenty of work-from-home professionals groups and pages where you can get daily updates of online job openings, and even some helpful tips on how to become a successful online professional!
Visit job search sites for remote work.
It's also a good idea to head over to job bulletin websites such as Flexjobs, UpWork, and Monster where you can specifically find dedicated roles in a work-from-home arrangement. With these websites, you will need to register first and create an online profile so that you can have access to the latest job openings and updates from companies or recruiters you are considering for your application and get these updates delivered straight to your email for free if you want to.
Prepare for a virtual interview.
Perhaps one of the most convenient things about transitioning to a work-from-home setup is the ability to join virtual meetings with minimal preparation, and this also extends to virtual interviews. However, this does not mean that you don't have to prepare for your online interview. Aside from dressing up as if you were to have the interview in an office, you also need to ensure that your environment, tools, and equipment, as well as documents, are well prepared. That said, it's also important to practice answers to possible questions, and prepare your (online) portfolio, just in case your client or recruiter requires it.
Take note of time zone differences.
Another major adjustment you'll just need to get used to when working online is adjusting to your client's time zone and work hours. Of course, they would also consider hiring people from countries where the time zone difference wouldn't be much of an issue. For example, if you're in the Philippines, clients from Asia and the Pacific such as Singapore, the Middle East, and Australia, would have the shortest time difference, and you can work within the daytime extending up a little to just before midnight. But of course, this will still depend on the work arrangement you'd have with your employer or client. So be sure to take this into consideration when applying for an online job.
Invest in a reliable computer, webcam, and microphone.
As you are aiming to work in a remote setup, it goes without saying that you need to have all the minimum requirements for the job such as a high-speed internet connection (at least 10 Mbps with a back-up connection such as LTE data on your mobile device), a good working laptop or PC (with at least an i5 processor), a good quality webcam and reliable headphone and microphone. You might think that you're only preparing for the interview, but some clients and recruiters require you to provide a screenshot of the specs of your device, a speed test of your internet connection, as well as an audio/video recording of yourself as part of the application process, so do be prepared for these things.
Prepare by doing a "mock" interview.
Virtual or not, interviews will follow the same format: the client or recruiter will ask you a series of questions, some of which, are more common than others, so be sure to prepare for these. Also, getting to practice with a friend can help you feel more at ease speaking in front of the camera if this is your first time to do so. And lastly, brush up on your English skills, speaking in a conversational yet professional tone. Communicate as confidently as possible. Remember, clients can come from various parts of the world, so be sure to listen attentively as their accent and language may vary slightly from what you're used to.
Emphasize your skills related to remote work.
One of the good things about remote work is that skills always come first. That said, take tips # 1-3 very seriously as this will determine 60% of whether you will get the job or not. Although the internet has made a lot of resources already available to many people, the experience is still one thing you need to work on. That said, if it's your first time looking for a remote job, try volunteering your services to organizations that match the field you wish to be part of. Your time spent doing volunteer work can help you gain important on-the-job skills, build your network, as well as gain relevant experience which you can use to your advantage when applying for a certain role.
Final Tip
Think creatively. Thinking outside the box is a skill that not many people have or have been trained to do, but by being a problem-solver, a critical and creative thinker, you are offering more than what others do even with experience and more extensive qualifications.
Working from home is an excellent opportunity for everyone to get the most out of the current situation we're all in, or even beyond into the future. That said, it's important to stand out above the rest by doing all the things mentioned in the list provided above.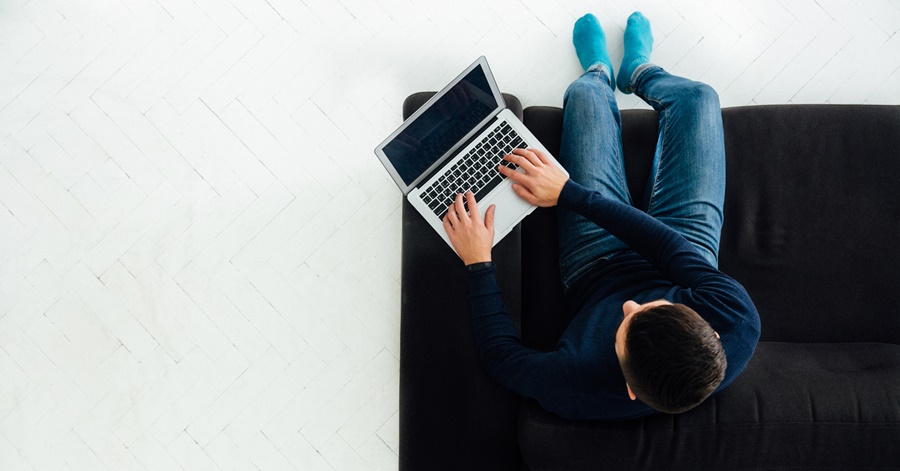 Have you tried applying for a work-from-home job yet? How was the experience? What were the challenges you encountered so far? And how did you overcome them? Let us know your experiences so more people will have the confidence of applying for a job online, especially during this time. You can do so by leaving a comment in the section below!
READ NEXT: Virtualahan Offers Scholarships for Displaced OFWs for Online Job Skills Training