A few years ago, on August 6, 2018, to be exact — President Rodrigo Duterte signed Republic Act No. 11055, better known as the Philippine Identification System Act. Its main goal is to establish a single, national identification system that would include all Filipinos and resident aliens (or foreign residents) of the Philippines.
The identification system comes in the form of a physical card: the PhilSys ID, which is also called the "Philippine National ID." Other than being a valid proof of identification, the PhilSys ID will also simplify private and public transactions. Indeed, it would help the Philippines transition into a more "digitized" economy, wherein transactions are paper-less, cash-less, and even presence-less (i.e. automated or done online).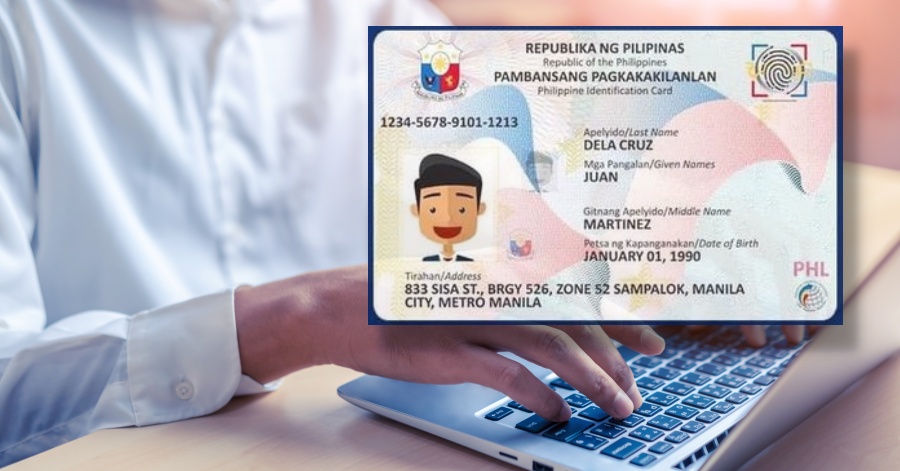 What is the Use of the National ID?
Before anything else, let's talk about the specific uses of the Philippine National ID or PhilSys ID. Notably, it would serve as:
A proof of identity. Whether you're a Filipino citizen or a foreign resident staying in the Philippines, you can use the PhilSys ID as a valid proof of identification.
A means to access programs. As part of a single, national identification system, the PhilSys ID will enable its holders to access various programs and services. These include social welfare programs, medical assistance, and other related services.
A verifiable identification tool. With a PhilSys ID, even Filipinos in the informal sector can participate in the formal financial sector. Since the ID serves as a verifiable identity document, people can use it to open bank accounts, access job opportunities, and perform various transactions in the public and private sectors.
In case you were wondering, the PhilSys ID will NOT be replacing other government-issued IDs. These already serve specific purposes (e.g. driver's license for motorists, passports for travelers, Professional Regulation Commission or PRC ID for teachers, architects, engineers, etc.). The PhilSys ID would simply be a "foundational" ID that would serve as a valid proof of a person's identity.
Philsys Appointment
You can apply for a PhilSys ID in two ways: through a registration center, or online.
At present, there are PhilSys Registration Teams going around the Philippines, gathering information and capturing biometrics as part of STEP 1 and STEP registration. STEP 1 involves the submission of demographic data and STEP 2 includes data validation and biometrics capturing. Meanwhile, STEP 3 refers to the issuance of the PhilSys ID.
Notably, each PhilSys Registration Team consists of one Supervisor, one Screener, one Assistant, and three Encoders.
As for the PhilSys Registration Form, take note that the following details will be required from each applicant:
Full Name;
Sex;
Date of Birth;
Place of Birth;
Blood Type;
Permanent Address;
Nationality (Filipino citizen or resident alien); AND
Marital Status (single, married, widowed, divorced, legally separated, annulled, or nullified).
In addition, the following data will also be gathered for "processing" purposes:
Present Address (if applicable or if it's not the same as the permanent address);
Mobile Number;
Email Address;
Supporting Document(s) presented; AND
Mode of PhilSys ID delivery (to permanent address or present address).

Aside from on-site registration, you can apply for a PhilSys ID online. On April 30, 2021, the Philippine Statistics Authority (PSA) — which is in charge of the PhilSys ID system — launched an online registration for STEP 1. This involves registering through the PhilSys Web Portal, entering your demographic information, and setting an appointment for STEP 2.
Below is an overview of the PhilSys ID online registration process:
Log in to the PhilSys Web Portal at https://register.philsys.gov.ph/#/eng and provide all the necessary information.
Book your preferred schedule of appointment for STEP 2 registration. Don't forget to save a copy of your QR Code and/or Application Reference Number (ARN).
On the date of your appointment, proceed to the designated registration center. Be sure to bring your supporting document(s), along with your QR Code and/or your ARN.
Wait for the PhilSys Number (PSN) and PhilSys ID to be delivered to your registered address. Just present your valid ID or transaction slip to the courier. That's it. You're done!
Philsys Appointment Schedule
As cited above, online registration is part of STEP 1. After filling up the PhilSys Registration Form online, you will be asked to book an appointment schedule for STEP 2. Again, don't forget to save a copy of your QR Code and ARN, which will be presented at the registration center on the date of your appointment.
What to Do During the Day of Appointment?
On the day of your appointment, proceed to the designated registration center for data validation and biometrics capturing. The process itself should take only 15 minutes, but of course you'll have to factor in the waiting time, especially if there are many applicants.
Moreover, due to the COVID-19 pandemic, certain precautions have been made to ensure everyone's health and safety. Among these are the following:
Taking of temperature at the entrance;
Filling up a Health Declaration Form;
Wearing of face masks and face shields;
Sanitation of equipment such as fingerprint scanner, iris scanner, etc.; AND
Posting of information materials containing health and safety reminders.
Contact Information
To learn more about the PhilSys ID and how to apply for it through a registration center or online, you can contact the Philippine Statistics Authority (PSA) through the following details and online channels:
Address: 2nd Floor TAM Building, PSA Complex, 1101 Quezon City, Philippines
Telephone: 1388 (hotline)
Email: info@philsys.gov.ph
Website: https://www.philsys.gov.ph/
Facebook: https://www.facebook.com/PSAPhilSysOfficial/

Without a doubt, the PhilSys ID will soon become the primary proof of identity for all Filipino citizens and foreign residents in the country. It will serve many purposes, such as when opening a bank account, applying for a job, traveling, accessing a government service, and much, much more. The good thing about it is that you can apply for the PhilSys ID online, provide your demographic information, and set a schedule for the next step at the registration center. Very convenient, indeed!
DISCLAIMER: The above guide is presented for information-sharing purposes only. For more details about the PhilSys ID, PhilSys Registration Form, and how to book a PhilSys Online Appointment, please visit the official PhilSys Web Portal at https://www.philsys.gov.ph/.