Most people have multiple IDS, which they use for various purposes: company ID, driver's license, passport, and others. Recently, however, the Philippine government has introduced a single identification system that would serve as a proof of identity for all Filipino citizens and resident aliens of the Philippines: the PhilSys ID, a.k.a. "Philippine National ID."
The PhilSys ID is part of the Philippine Identification System Act or Republic Act No. 11055, which was signed in August 2018 by President Rodrigo Duterte. Aside from being a valid proof of identity, the ID aims to help simplify public and private transactions. It will also pave the way for greater "digitization," such as paperless processing and cashless transactions.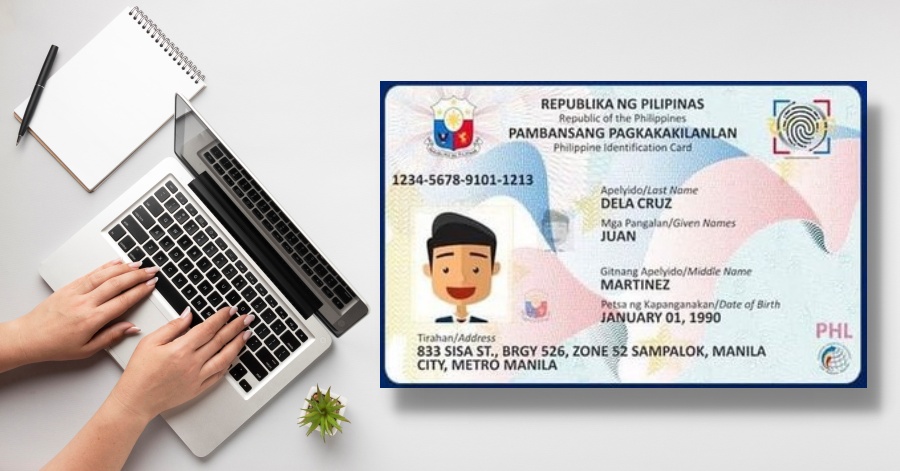 What is a PhilSys ID?
As cited earlier, the PhilSys ID is part of a single, national identification system that covers all Filipino citizens and resident aliens of the Philippines. Through this system, each citizen or resident alien will be given a unique, randomly-generated, and permanent 12-digit identification number: the PhilSys Number or PSN.
Upon successful registration in the system, citizens and resident aliens will be issued a physical card, the PhilSys ID or "PhilID." This card is non-transferable, and will be used for public and private transactions.
As for validity, the PhilSys ID will have no expiration for Filipino citizens; it will only be renewed when updating biometrics and demographic information. On the other hand, the ID will be valid for only one (1) year for resident aliens, who need to renew their IDs every year.
What is the Use of the National ID?
Other than being a valid proof of identity, the Philippine National ID serves as part of a single identification system in the country. This makes it easier for Filipino citizens and resident aliens to access government services, such as social welfare programs and other benefits.
Moreover, since the PhilSys ID can be used to store select demographic and biometric information, it can be used for authentication — thus enabling all Filipinos to participate in the formal financial sector, have access to job opportunities, and avail of various services.
That being said, the Philippine National ID will NOT replace existing IDs that already serve specific purposes. For instance, the driving license is still the primary ID for motorists, while the passport is still essential for Filipino travelers.
Requirements to Apply for a PhilSys ID
When applying for a PhilSys ID, you will need to present the following "primary" documents at the registration center:
Certificate of Live Birth issued by the Philippine Statistics Authority (PSA): AND
One (1) government-issued ID indicating your full name, front-facing photograph, and signature or thumb mark, such as: (a) Passport issued by the Department of Foreign Affairs (DFA); (b) GSIS, SSS, or Unified Multipurpose Identification Card (UMID); or (c) Driver's License issued by the Land Transportation Office (LTO), including Student's License Permit and Non-Professional or Professional License.
In case you don't have any of the above documents, you can present any of these "secondary" documents instead:
PSA-issued/NSO-issued Certificate of Live Birth with Birth reference Number (BreN);
LCRO-issued Certificate of Live Birth;
PSA-issued Report of Birth;
PSA-issued Certificate of Foundling;
Integrated Bar of the Philippines (IBP) ID;
License to Own or Possess Firearms (LTOPF) ID;
National Bureau of Investigation (NBI) Clearance;
Overseas Workers Welfare Administration (OWWA) ID;
Pantawid Pamilyang Pilipino Program (4Ps) ID;
Persons with Disabilities (PWD) ID;
PhilHealth ID;
Police Clearance/ID;
Postal ID;
Professional Regulatory Commission (PRC) ID;
Seaman's Book;
Senior Citizen ID;
Social Security System (SSS) ID;
Solo Parent ID;
Taxpayer Identification Number (TIN) ID;
Voter's ID;
National ID from other countries;
Residence ID from other countries; OR
Special Resident Retiree's Visa (SRRV) issued by the Philippine Retirement Authority (PRA).
Aside from the above, the following may also be accepted as "secondary" documents, as long as they include your full name, date of birth, permanent address, a front-facing photograph, and signature or thumb mark:
Employee ID;
School ID;
Barangay ID;
Barangay Certificate/Clearance; OR
City or Municipal ID.
Who are Qualified to Apply for a PhilSys ID?
Filipinos of all ages, including newborn children, may apply for a PhilSys ID. Take note, however, that for children below five (5) years old, only their demographic information and front-facing photograph will be taken. Their PhilSys number will be linked to their parent or legal guardian. When the child reaches 15 years old, he/she will need to update and have his/her biometrics "captured" once again.

PhilSys Registration for Filipinos: Guide to Getting a PhilSys ID
There are three major steps in getting a PhilSys ID:
STEP 1 – submission of demographic information and setting a schedule of appointment for the next step;
STEP 2 – validation of demographic information and capturing of biometrics; and
STEP 3 – issuance of Philsys Number or PSN and PhilSys ID. Each step will be further explained below.
PhilSys Registration Form
As part of STEP 1, you will need to fill up the PhilSys Registration Form, either at a registration center or online. Either way, you will be providing the following information: full name, sex, date of birth, place of birth, blood type, nationality (Filipino or resident alien), marital status, and permanent address. These details will be printed on the PhilSys ID itself.
Likewise, the following information will also be gathered, but only for "processing" purposes: present address (if not the same as permanent address), mobile number, email address, type of documents presented, and mode of PhilSys ID delivery (whether it will be sent to the permanent address or to the present address, depending on your preference).
PhilSys Pre-Registration
In select parts of the country, there are PhilSys Registrations Teams going around to gather information as part of STEP 1. Similarly, interested applicants may also do this step online, through the PhilSys Web Portal. However, STEP 2 needs to be done at a registration center, since it includes the capturing of biometrics and validation of demographic information.
PhilSys Registration Team
Curious about the PhilSys Registration Team? At the moment, there are thousands of teams going around the country, knocking door-to-door as part of the pre-registration process. Each team consists of one supervisor, one screener, and one assistant, and three encoders. You can inquire to see if there's a team in your area!

PhilSys Registration Step 1
As mentioned previously, STEP 1 may be done through registration centers or online. If you are keen on registering online, or if there are no PhilSys Registration Teams going around in your area, simply go to the PhilSys Web Portal at https://register.philsys.gov.ph/#/eng.
Enter all the required information, click "submit," and choose your preferred schedule for the next step. Of course, don't forget to save the QR code and/or a copy of your Application Reference Number (ARN), which will be required at the registration center when you undergo STEP 2.
PhilSys Registration Step 2
In some parts of the country, registration is already being done either at centers or by roaming PhilSys Registration Teams. In most cases, STEP 1 and STEP 2 are completed in the same place, without the need to make a separate schedule for validation and biometrics capturing.
On the other hand, if you registered online, then you'll need to book a schedule for STEP 2. On the day of your appointment, simply go to the designated registration center, along with your supporting documents, QR code and/or ARN.
Philsys Registration National ID
Once the second step is completed, that's it! All you have to do now is to wait for your PhilSys Number and PhilSys ID to be delivered to your address. Just present the transaction slip or any valid ID to the courier.
Notably, PSA has partnered with the Bangko Sentral ng Pilipinas (BSP) for the PhilSys ID production, and the PHLPost for deliveries. In fact, PHLPost has already started delivering PhilSys IDs around the country since May 2021.
Video: How to Get a PhilSys ID Online
To learn more about the PhilSys ID and how you can register online, check out this video shared via Dumaguete.com YouTube channel. In this video, the vlogger explains that you can register online using your mobile phone or computer, as part of STEP 1. Depending on how fast your Internet speed is, you should be able to finish this step in just a few minutes!
Contact Information
For more details about the PhilSys ID, you can get in touch with the Philippine Statistics Authority (PSA) through the following contact details and online channels:
Address: 2nd Floor TAM Building, PSA Complex, 1101 Quezon City, Philippines
Telephone: 1388 (hotline)
Email: info@philsys.gov.ph
Website: https://www.philsys.gov.ph/
Facebook: https://www.facebook.com/PSAPhilSysOfficial/
As you can see, getting a PhilSys ID is easy as long as you have a valid ID. You can also choose to register online or through registration centers. Without a doubt, the PhilSys ID will prove to be a useful document not only today, but in the long run!
DISCLAIMER: The above guide is presented for information-sharing purposes only. To know more about the PhilSys ID and how to register online, or to find out the schedule of PhilSys ID registrations in your area, please visit the Philsys Web Portal at https://www.philsys.gov.ph/.