Canada presents a multitude of opportunities for Overseas Filipino Workers (OFWs) seeking employment, and one such area with a growing demand is the field of cleaner jobs. With its thriving economy, diverse industries, and commitment to maintaining clean and safe environments, Canada offers a favorable landscape for OFWs looking to pursue a career as cleaners. This article will delve into the various aspects of cleaner jobs available in Canada, exploring the job prospects, requirements, and benefits that make it an attractive option for OFWs.
In Canada, the need for skilled and dedicated cleaners is on the rise as the country prioritizes cleanliness and safety in all sectors. As a result, numerous opportunities have emerged, providing OFWs with a chance to contribute their expertise and secure stable employment in this field. Whether you have prior experience as a cleaner or are new to the profession, Canada offers a welcoming environment that values the crucial work cleaners perform and provides avenues for career growth and advancement.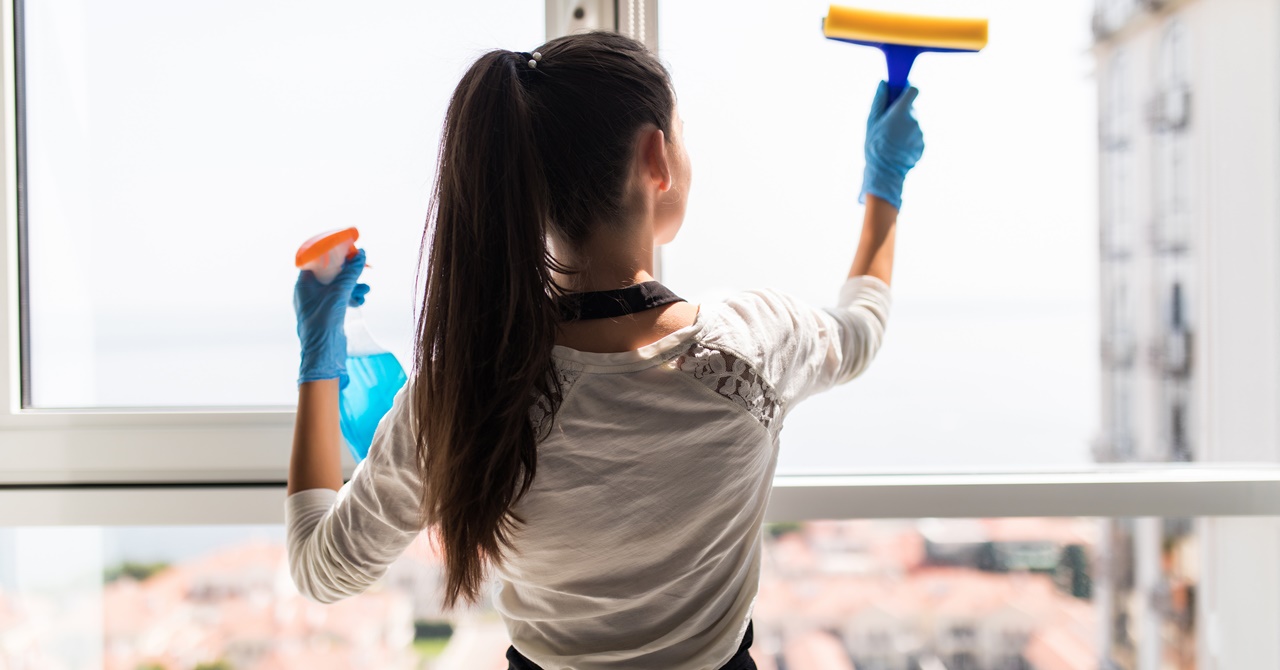 Disclaimer: The information posted here is based on the personal experiences shared by the OFW in the video below. Please let this post serve as a guide only. If you have specific questions, you may ask the OFW by commenting on their video on their accounts.
Exploring Cleaner Jobs in Canada: A Promising Opportunity for OFWs
Job opportunities in the cleaning sector are abundant in Canada, with various positions available for overseas Filipino workers (OFWs) seeking employment. One reliable source for these job listings is the official job site of Canada, known as the Job Bank. It provides a comprehensive database of job openings across the country, including opportunities in the cleaning industry.
In the national occupation classification system, cleaning positions are categorized under number 673. Specifically, there are two sub-categories: 6731 for light duty cleaners and 6732 for heavy duty cleaners. This classification ensures that the job descriptions and qualifications are aligned with industry standards, making it easier for both employers and job seekers to find suitable matches.
Light duty cleaners primarily handle the cleaning and maintenance of lobbies, hallways, offices, hotel rooms, motels, resorts, hospitals, schools, and other buildings. Their services are essential in ensuring cleanliness and hygiene in these establishments. Light duty cleaners are typically employed by hotels, motels, resorts, recreational facilities, hospitals, building management companies, cleaning service providers, and private individuals.
For Filipino workers with prior experience in cleaning, there is an opportunity to increase their earning potential. Many Filipinos engage in side hustles in the Philippines, and if you have relevant cleaning experience, you can leverage it to negotiate a higher rate. Some individuals charge up to 20 dollars per hour for their cleaning services, highlighting the value of experience and expertise in this field.
When exploring job opportunities in the cleaning sector, there are several positions to consider. These include:
General cleaner
Hospital cleaner
Hotel cleaner
House cleaner
Housekeeping aide
Housekeeping room attendant
Light duty cleaner
Office cleaner
Sweeper
These roles cater to various settings and requirements, offering flexibility and diverse options for job seekers.
It is worth noting that the demand for cleaning services remains consistent in Canada, making it a viable career path for OFWs. With proper qualifications and experience, individuals can secure stable employment in this industry and contribute to maintaining cleanliness and orderliness in different establishments across the country.
Main Duties of Light Duty Cleaners
Light duty cleaners play a crucial role in maintaining cleanliness and sanitation in various establishments. Their main duties and responsibilities typically include:
Sweep, mop, wash, wax and polish floors
Dust furniture and vacuum carpeting and area rugs, draperies and upholstered furniture
Make beds, change sheets and distribute clean towels and toiletries
Attend to guests' requests for extra supplies
Stock linen closet and supplies area
Clean, disinfect, and polish kitchen and bathroom fixtures and appliances
Clean and disinfect public areas such as changing rooms, showers, and elevators
Disinfect operating rooms and other hospitals
Pick up debris and empty trash containers
Wash windows, walls, and ceilings
Report and store lost and found items
May provide basic information on facilities
May handle complaints
Employment Requirements for Cleaners in Canada
When it comes to employment requirements for cleaners in Canada, there are certain qualifications and skills that employers typically look for. Here is a list of common employment requirements:
Legal eligibility to work in Canada: To be employed as a cleaner in Canada, individuals must have the legal right to work in the country. This can be obtained through Canadian citizenship, permanent residency, or a valid work permit.
Language proficiency: Good communication skills in English or French are often required, as cleaners need to understand instructions, communicate with supervisors and coworkers, and potentially interact with clients or guests.
Physical fitness and stamina: Cleaning jobs often involve physical labor, such as lifting heavy objects, standing for extended periods, and performing repetitive tasks. Applicants should be physically fit and capable of handling the demands of the job.
Attention to detail: Cleaners are responsible for maintaining cleanliness and hygiene in various settings. Attention to detail is crucial to ensure that no area is overlooked and that high cleanliness standards are met.
Knowledge of cleaning techniques and equipment: Familiarity with various cleaning techniques, chemicals, and equipment is advantageous. Experience using cleaning tools such as vacuums, mops, and cleaning solutions is often preferred.
Reliability and punctuality: Cleaners are expected to adhere to assigned schedules and complete their tasks within specified timeframes. Employers value individuals who are reliable, punctual, and can consistently meet work obligations.
Workplace safety knowledge: Awareness of safety procedures and the ability to follow safety guidelines are essential in cleaning roles. Cleaners should be familiar with the proper handling of cleaning chemicals, using personal protective equipment, and identifying potential hazards.
Experience and references: While not always mandatory, previous experience in cleaning roles can be an asset. Employers may request references or work history to verify relevant experience and skills.
Customer service skills: Depending on the setting, cleaners may interact with clients, guests, or occupants. Possessing good customer service skills, such as being friendly, courteous, and professional, can contribute to a positive work environment.
These requirements may vary depending on the specific employer, job position, and industry. It's important for job seekers to review job postings and consult with potential employers to understand the specific qualifications and requirements for each cleaning job opportunity in Canada.
Indeed, as Job Bank states, there are no specific education requirements for occupations in this unit group. Moreover, certification for housekeeping room attendants or similar certification may be required by some employers. Additionally, progression to supervisory cleaning positions is possible with additional training or experience.
How to Apply for a Cleaner Job in Canada
When applying for a cleaner job in Canada, it is important to follow a structured approach to increase your chances of success. Here are the steps you can take:
Create a Canadian-style resume: Tailor your resume to match the requirements of the job posting. Highlight relevant skills and experiences, such as proficiency in rug cleaning if specified in the posting. Use a clear and concise format, and ensure your resume is free of errors and well-organized.
Write a compelling cover letter: A well-written cover letter can help you stand out from other applicants. Customize it to the specific job you are applying for, emphasizing your skills, experiences, and enthusiasm for the cleaning industry. Clearly express why you are interested in the position and how you can contribute to the employer's needs.
Use the Job Bank: The Job Bank (jobbank.gc.ca) is a valuable resource for finding job opportunities in Canada. Follow these steps to search for cleaner jobs:
Click on "Browse Jobs" on the Job Bank homepage.
Select "Advanced Search" to refine your job search.
Type "cleaner" in the job search field.
Apply filters such as location, educational background, years of experience, and other preferences to narrow down the search results.
You can also select the option to include both Canadian and international candidates under "Intended applicants".
Click on "View x number of results" to see the available job listings.
Explore various cleaner job positions: The Job Bank offers a wide range of cleaner job positions. Some examples include construction cleaner, heavy-duty cleaner, cleaner supervisor, cleaner specializing in rugs, janitor, and many more. Take the time to review the job descriptions and requirements of each listing to find the ones that align with your skills and interests.
Apply to suitable job openings: Once you have identified job opportunities that match your qualifications, follow the application instructions provided in the job postings. Submit your tailored resume and cover letter, ensuring that you meet the application deadline, if specified.
Remember, the job market is competitive, so it is essential to present yourself as a qualified and motivated candidate. Take advantage of the resources available, such as the Job Bank, to find cleaner job opportunities that suit your skills and preferences. With a well-crafted resume, a persuasive cover letter, and a diligent application process, you can increase your chances of securing a cleaner job in Canada.
Example of Applying for a Cleaner job
In a typical job application for a cleaner position, you can expect to find the following information:
Date of posting
Salary rate
Hours per week
Employment type (permanent, full-time, etc.)
Availability of flexible hours
Start date
Number of vacancies
Verification status by the Job Bank
Language requirements
Educational qualifications
Experience requirements
Work setting (office building, school, etc.)
Responsibilities and tasks
Work conditions and physical capabilities
Applicant requirements (Canadian citizens, permanent residents, temporary residents, etc.)
Instructions on how to apply (email address, submission deadline, etc.)
These details provide applicants with a comprehensive understanding of the job position, its requirements, and how to apply. It helps candidates determine their eligibility and suitability for the role and allows them to prepare and submit their application accordingly.
For example, let's consider a job posting for a cleaner position at SBC Services located in Saint John, New Brunswick, offering a salary of 15.50 CAD per hour. The posting provides detailed information such as the date of posting, salary rate, hours per week, employment type (permanent or full-time), availability of flexible hours, and the start date. Additionally, it mentions the number of vacancies and whether the job posting is verified by the Job Bank.
The overview section of the job posting provides information about the language requirements, education, experience, and work setting. For instance, it may specify the need for proficiency in English or any other language as required. The desired educational qualifications and relevant experience, such as previous cleaning experience, may also be mentioned. The work setting could include various environments such as office buildings, schools, or other educational establishments.
The responsibilities of the cleaner position are clearly outlined. Tasks may include sweeping, mopping, washing, and polishing floors, dusting furniture, vacuuming carpets, area rugs, draperies, and upholstered furniture. Additionally, cleaning, disinfecting, and polishing kitchen and bathroom fixtures and appliances, disinfecting operating rooms and other areas, cleaning and disinfecting elevators, picking up debris, emptying trash containers, washing windows, walls, and ceilings, and cleaning changing rooms and showers are mentioned as part of the job duties.
The job posting also highlights the work conditions and physical capabilities required for the position. These may include engaging in repetitive tasks, physically demanding work, attention to detail, a combination of sitting, standing, and walking, standing for extended periods, as well as bending, crouching, and kneeling.
In terms of the applicant requirements, the employer accepts applications from Canadian citizens, permanent residents, and temporary residents of Canada. They may also consider other candidates, with or without a valid Canadian work permit, as the employer may assist in the work permit application process once the candidate is hired.
To apply for the position, the job posting typically provides contact information, such as an email address, where applicants can submit their cover letter and attach their resume. It is important for interested candidates to follow the instructions provided in the job posting and ensure that their application materials are submitted within the specified timeframe.
In conclusion, applying for cleaning position jobs in Canada requires creating a Canadian-style resume and a compelling cover letter tailored to the job requirements. Utilizing resources like the Job Bank can help in finding suitable job opportunities. Attention to details, such as language requirements and work conditions, is crucial. By following these guidelines and showcasing professionalism, dedication, and attention to detail, you can increase your chances of securing a cleaning job in Canada.