Securing employment opportunities as an Overseas Filipino Worker (OFW) often requires a well-crafted resume that highlights your skills, qualifications, and experiences in a manner that resonates with employers abroad. For those aspiring to work in Canada, understanding the intricacies of a Canadian-style resume is essential.
A Canadian-style resume, also known as a CV or curriculum vitae, follows a distinct format and emphasizes specific details that cater to the preferences and expectations of Canadian employers. In this article, we will explore the key elements and strategies necessary to create a winning Canadian-style resume that increases your chances of securing employment and paves the way for a successful career in Canada.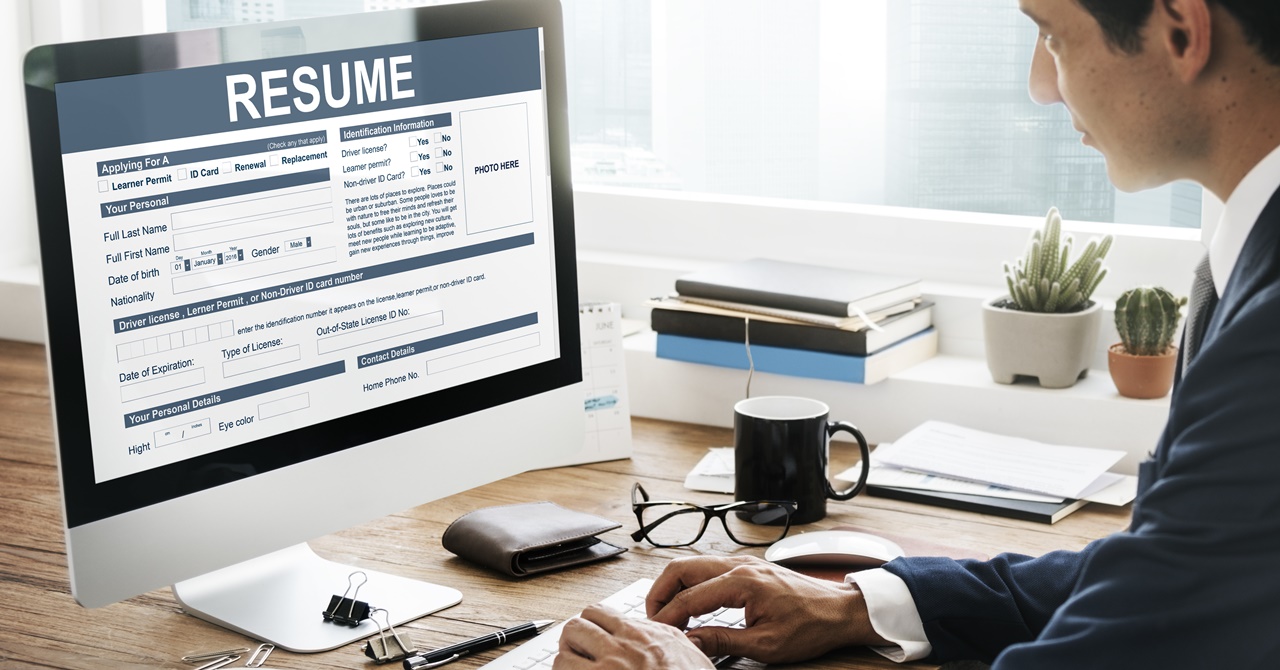 Disclaimer:
The information posted here is based on the personal experiences shared by the OFW in the video below. Please let this post serve as a guide only. If you have specific questions, you may ask the OFW by commenting on their video on their accounts.
Mastering the Art of Writing a Canadian-Style Resume
The information presented in this article comes from a YouTube video from the channel named Menchie's Fil-Can Life. In this video, the vlogger talks about how to write a winning Canadian-style resume. She claims that the resume will stand out among other applicants as it is likely to catch the attention of Canadian employers. If you want to watch the full video, then click on the link below:

Crafting an effective Canadian-style resume requires careful consideration of the format, customization, and attention to detail. Here are three important tips to help you create a standout resume that will capture the attention of potential employers:
3 Important Tips:
Proper format: Determine whether a chronological, functional, or combination format best suits your qualifications.
Tailor or match it to the job: Customize your resume to align with the requirements of the job you are applying for. Use relevant keywords and phrases that highlight your skills, abilities, and experiences.
Check the spelling and grammar: Ensure your resume is error-free and professionally written. Pay attention to spelling, grammar, and punctuation throughout the document.
Choose the proper format: Determine whether a chronological, functional, or combination format best suits your qualifications. The chronological format highlights your work history in reverse chronological order, making it ideal if you have a strong employment background. The functional format emphasizes your skills and abilities, which is beneficial if you lack extensive work experience.
Alternatively, you can opt for a combination format that combines elements of both formats to showcase your skills and work history.
Tailor your resume to the job: It is crucial to customize your resume to align with the requirements of the job you are applying for. This involves using keywords and phrases relevant to the position to demonstrate your suitability.
Resume keywords are specific words or phrases that describe the skills, abilities, and experiences that are valuable in the industry or field. For instance, if you are applying for a customer service role, include terms like "customer service" and "problem-solving" to emphasize your proficiency. However, ensure that the information you provide is truthful and accurately reflects your background and qualifications.
Check spelling and grammar: Pay close attention to spelling and grammar throughout your resume. A well-written and error-free document demonstrates your professionalism and attention to detail. Review each section meticulously to catch any spelling mistakes, grammatical errors, or typos. Additionally, consider using online tools or asking a trusted friend or colleague to proofread your resume for an extra layer of assurance.
In the Canadian job market, a resume serves as an advertisement for yourself, where you aim to present your achievements, skills, education, and relevant experiences. However, it's important to avoid including personal information such as your picture, age, birthday, gender, religion, nationality, height, weight, or any other physical attributes. Including such details can lead to discrimination and bias, which is not relevant or permissible in the hiring process.
Other Tips to Consider
It's also important to consider other factors when crafting your Canadian-style resume. Keep the following tips in mind:
Keep your resume concise: Aim for a resume length of 1 to 2 pages, typically ranging from 475 to 600 words. Focus on presenting the most relevant information concisely.
Use simple fonts: Opt for easily readable fonts such as Times New Roman, Arial, or Verdana. Clear and legible fonts enhance the readability of your resume.
Ensure ATS friendliness: In Canada, many employers use Applicant Tracking Systems (ATS) to process resumes. To ensure your resume passes through ATS successfully, use a clean and uncluttered format. Avoid complex formatting or excessive use of tables, columns, or graphics.
Use bullet points: Utilize bullet points instead of numbering to present your skills, experiences, and accomplishments. Bullets make it easier for employers to scan your resume and quickly grasp key information.
Write in the third person: Present your information in a professional tone and write in the third person. Avoid using personal pronouns such as "I" or "me."
Choose appropriate tense: Use the appropriate tense based on your current employment status. If you are still working in a role, use the present tense. For past positions, use the past tense.
Save as a PDF: Save your resume as a PDF file to preserve formatting and ensure it is easily readable as an attachment in email correspondence.
Keep it to one page: Aim to fit your resume on a single page, prioritizing the most relevant and impactful information.
Parts of a Resume
If you are applying for a Sales Associate position, here's an example:
Parts of a Resume:
Contact Information: Include your full name, address, email address, and contact number (cell phone). You can make your name bold and center-align it. Use simple fonts, preferably size 11 or 12.
Career Summary: A resume summary is a professional statement at the top of your resume that describes your relevant experience, skills, and achievements. The purpose of the career summary is to provide a concise overview of your qualifications for the job in 3-5 sentences and entice the hiring manager to read the entire resume. For example: "Customer-focused and goal-oriented sales associate with 6 years of experience creating a warm and friendly workplace environment. Increased sales by 15% through hard work and job efficiency. Possesses excellent knowledge of operating cash registers and internet-based electronic commerce."
Skills: In this section, include both your personal and professional skills. Use bullet points to list your skills. For example:

6 years of experience operating cash registers
Skilled in receiving, stocking, and inventory management
Extensive experience in merchandising
Knowledgeable in product quotation, pricing, and terms
Experienced in pawnshop business operations
Proficient in computer operation: Microsoft Word and Excel for record keeping

Use adjectives to describe your skills.

Work History: List your work history from most recent to least recent. Include the job title, company name, company address, and inclusive dates of your employment. Be mindful of any gaps in your employment history. In this section, focus on your accomplishments rather than just job descriptions. List 3 to 4 bullet points highlighting your achievements and the impact you made in each role. Use powerful verbs and incorporate keywords from the job posting. For example:

Sales Associate, Retail
ABC Clothing Line, 32 Lane Ave, Jan 3, 2018 to Present

Maintained organized and presentable product displays, resulting in daily above-average sales
Provided product advice to customers, resulting in a 48% customer retention rate
Maintained proper sales records and inventory control, ensuring 99% merchandise security
Conducted sales transactions in a friendly manner, contributing to a 15% sales increase in 2021

You can also include any achievements such as "Employee of the Month" or relevant volunteer work and self-employment experience.

Education: Include your education history starting with the most recent. Include the course, school name, and date of completion. If you have received honors, awards, or participated in internships or trainings, mention them as well. Even if you are a high school graduate, include your graduation year and any notable achievements such as being on the Dean's List or excelling in extracurricular activities.
By following these guidelines, you can create a Canadian-style resume that effectively highlights your qualifications and captures the attention of potential employers. From the resume example provided, the vlogger was able to identify 21 keywords that align with the job posting.
Remember to arrange your resume according to relevance. Start with the most recent and important information. When it comes to work history, prioritize your most recent experience and accomplishments, and place older jobs towards the bottom. Employers want to see that you have achieved something in your previous roles, so be sure to include measurable outcomes. For instance, you can mention how you contributed to increasing sales by a specific percentage or improving operational efficiency.
Proper formatting is crucial for your resume. There are different formats to choose from, such as chronological, functional, or a combination of both. If you have substantial work experience and a consistent job history, the chronological format is suitable. On the other hand, a functional resume is ideal if you have limited work experience, as it focuses more on your skills and abilities. You can also opt for a combination format that showcases both your work history and relevant skills.
When it comes to resume length, aim for 1 to 2 pages, containing approximately 475 to 600 words. Use simple fonts like Times New Roman, Arial, or Verdana, and ensure your resume is ATS-friendly. In Canada, Applicant Tracking Systems (ATS) are commonly used, so a well-structured and easy-to-read format is essential. Use bullets instead of numbering for better visual clarity.
While writing your resume, adopt a third-person perspective and avoid using phrases like "me" or "myself." Also, consider the appropriate tense to use. If you are still working at a particular job, use the present tense when describing your responsibilities. If you have completed your employment there, switch to the past tense.
To enhance compatibility and readability, save your resume in PDF format, especially when sending it as an attachment via email. This ensures that the formatting remains intact across different devices and operating systems.
Remember, a well-crafted Canadian-style resume can make a significant difference in attracting the attention of potential employers. By following these tips and customizing your resume to match the job posting, you increase your chances of securing that desired position as an overseas Filipino worker (OFW) in Canada.
Other Things to Consider When Writing a Resume
When writing resumes, there are several additional aspects that you can discuss to provide a comprehensive guide for aspiring job seekers. Here are a few more points to consider:
Customize Your Resume: Tailor your resume to each specific job opportunity by highlighting relevant skills, experiences, and achievements.
Include a Professional Summary: Craft a concise paragraph at the beginning of your resume that summarizes your qualifications and career goals.
Showcase Transferable Skills: Emphasize skills that are applicable across different fields or positions to demonstrate adaptability.
Highlight Achievements: Instead of listing responsibilities, focus on measurable outcomes and specific examples of your accomplishments.
Emphasize Soft Skills: Include relevant soft skills such as communication, teamwork, and problem-solving abilities.
Incorporate Keywords: Use industry-specific keywords from the job description to increase your resume's visibility to Applicant Tracking Systems (ATS).
Consider Additional Sections: Include certifications, affiliations, volunteer work, language skills, or relevant projects to provide a comprehensive picture.
Proofread and Edit: Thoroughly review your resume for spelling and grammatical errors, and seek feedback from others.
Remember to focus on the proper format, tailoring the resume to the job posting, and ensuring accuracy in spelling and grammar. Avoid including personal details that may lead to discrimination or bias. Instead, emphasize your achievements, skills, education, and relevant experiences.
Additionally, arranging your resume according to relevance, using measurable outcomes in job experiences, and considering the right format based on your work history are essential elements. Keep the resume concise, use simple fonts, and ensure it is ATS-friendly for better readability.
In conclusion, crafting a Canadian-style resume is a crucial step for aspiring Overseas Filipino Workers (OFWs) seeking employment opportunities in Canada. By following the guidelines and tips discussed in this article, OFWs can increase their chances of creating a winning resume that showcases their qualifications and stands out to potential employers.