Canada is known for its diverse culture, welcoming atmosphere, and high quality of life. Many families dream of migrating to Canada for a better future, but the process can be overwhelming and complicated. However, there is a lesser-known option for families to migrate to Canada through a member of the family holding a study permit. This approach allows the family to move together and explore new opportunities in Canada.
In this article, we will be sharing the experiences of a Filipina who migrated to Canada with her family through a study permit. She documented her journey on YouTube, sharing valuable insights and tips for families who are considering this approach. From the application process to settling in Canada, we will delve into the details of how families can migrate to Canada through a study permit and make their dreams a reality.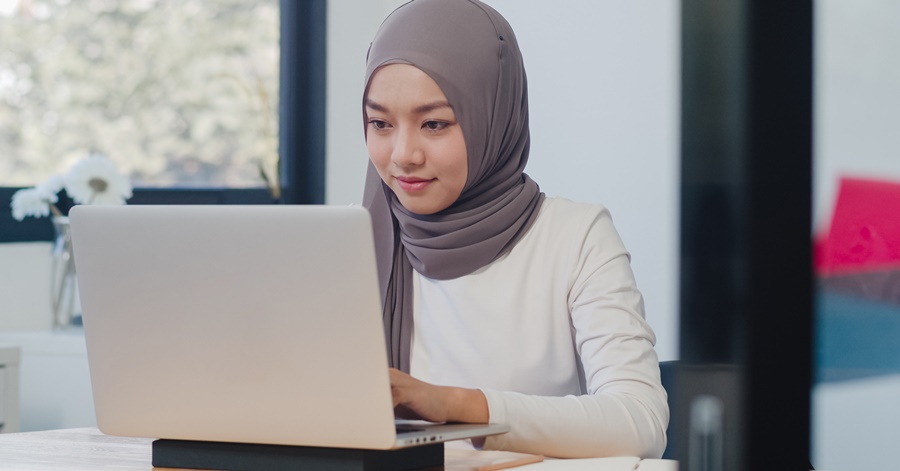 Disclaimer: The information posted here is based on the personal experiences shared by the OFW in the video below. Please let this post serve as a guide only. If you have specific questions, you may ask the OFW by commenting on their video on their accounts.
Family Migration to Canada Through Study Permit: A Guide Based on a Filipina's Experience
Team Su is the name of the YouTube channel, where the vlogger shares about his journey to Canada with his family. If you're curious about how they managed to make the move to Canada as a family unit, there are several pathways available to explore. Some of these include express entry, pilot programs in different provinces, job offers, and international student programs. Watch the video below to learn more:
For Team Su, the wife is the primary applicant as an international student, which is a pathway to Canada that offers certain privileges. As an international student, the wife has the option to bring her spouse and children with her to Canada. Currently, the husband holds an open work permit, which allows him to work for any company or location without any time restrictions, providing them with much-needed flexibility.
Additionally, their children are also enrolled as students, like the wife. Team Su has narrowed down the process of moving to Canada as a family to three key steps, which they are eager to share with their audience.
Steps to Moving to Canada as a Family via the Student Permit
Here's a summary of the steps required to move to Canada, and bring your family along with you, with the help of a student permit:
Obtain an acceptance letter.
Gather all the necessary documents.
Apply for a study permit.
Obtain an acceptance letter
The first step is to obtain an acceptance letter from a designated learning institution, which is easier than it used to be. To get an acceptance letter in Canada, the vlogger recommends finding a school on the Designated Learning Institution list, which means the school is approved by the Canadian government to accept international students. This is an important first step in the process of applying for an international student program in Canada.
For those who are interested in studying in Canada, it's important to know which schools are approved by the Canadian government. The Designated Learning Institutions (DLI) list is a helpful resource that can be accessed through this link: DLI. It's worth noting that not all colleges and universities are approved, so it's essential to do your research before applying.
In the vlogger's case, she stumbled upon a helpful resource through a fellow Filipino vlogger named Myrene Tesico. Myrene, who happened to be a student council member at Northern Lights College (which is the vlogger's current school), shared a vlog about how she was able to waive the IELTS exam and the application fee.
The vlogger was intrigued and reached out to Myrene, and she was asked to prepare the following documents:
Transcript of record
Passport
Marriage certificate – because her passport indicated that she was single
After sending these documents, she received a response within 12 hours, which included an application form that she filled out promptly. The vlogger was ecstatic to receive a quick reply from the school, informing her to wait for their response. Within 24 hours, the school sent a congratulatory message indicating that she had met their admission requirements and included an offer letter.
To accept the offer, the vlogger needed to pay an initial deposit of CAD 5,000. She paid the deposit, and within two days, the school responded with an acceptance letter. The process seemed easy for the vlogger, compared to some students she had met before, who had to go through the IELTS exam, which is expensive and time-consuming. The IELTS exam can cost around PHP 12,000 to 15,000 and can take weeks or months to complete, depending on how quickly one can pick up the pace.
Gather all the necessary documents
To successfully apply to study in Canada, it is essential to gather all the necessary documents. The vlogger explains that the required documents include the following:
Valid passport
Transcript of records
Proof of financial support – e.g. bank statement
However, it's important to note that different schools may require additional documents, so it's best to check the specific requirements of the designated learning institution. The vlogger suggests checking the school's website or contacting them directly to ensure you have all the necessary documents for your application.
Prepare documents beforehand
She emphasizes the importance of preparing these documents beforehand to avoid any delays or complications in the application process. The vlogger advises that it's best to have all documents translated into English or French, depending on the language requirement of the school.
Overall, obtaining the necessary documents is an important step in the process of applying to study in Canada. It's crucial to do your research and ensure that you have all the required documents to increase your chances of a successful application.
Obtain the required documents for your application
The second step in the process is to obtain the required documents for your application. One of the essential documents you need to provide is proof of identity. This includes:
Recent passport-sized photo
Valid passport for each family member.
Birth certificate
Marriage certificate
Statement of purpose
Police certificate
Supporting documents
It is important to note that the passport should not be expired.
Aside from proof of identity, you also need to provide proof of funds to show the visa officer that you can support yourself and any family members accompanying you during your stay in Canada. There are several documents you can submit to prove your financial capability, these include:
Canadian bank account statement in your name
Guaranteed investment certificate (GIC) from a participating Canadian financial institution
Proof of a student or education loan from a bank
Bank statement for the past 12 months
Bank draft that can be converted to Canadian dollars
Letter from a person/school giving you money
Proof of funding paid from within Canada – e.g. scholarship
When it comes to the required documents for proof of funds, the vlogger only submitted some of them. She submitted her bank statement for the past 12 months from two banks, including certificates.
Finally, the vlogger was able to provide proof of payment of tuition and fees for housing, which is a requirement for the application. However, it is important to note that not all applicants may need to provide this proof, depending on their circumstances.
Expenses
In order to study in Canada, it is important to have a clear understanding of the expenses that will be incurred. The required funds vary depending on the number of family members accompanying the main applicant. For instance, the student-main applicant's mother is required to have CAD 10,000 per year, while the first family member, papa, requires CAD 4,000. For each child accompanying the applicant, CAD 3,000 is required. The total amount of funds required for the first year is CAD 26,000, which does not include tuition fees.
A crucial step in the application process is the Statement of Purpose. It is important to prepare a strong statement that explains why you want to study in Canada and your responsibilities as an international student. This statement needs to be convincing and persuasive in order to impress the visa officer.
Interestingly, the vlogger's family was able to secure a study permit even without submitting some of the required documents, such as a statement of purpose for the children or an intent letter for an open work permit. They also had no travel history and no sponsor, which makes their approval quite surprising.
Police certificate
It is a requirement that applicants for a Canadian visa do not have a criminal record in Canada. To obtain the necessary police certificate, it is recommended to avoid getting an NBI (National Bureau of Investigation) clearance due to the long processing time. Instead, a police certificate can be obtained in less than 30 minutes.
After obtaining the police certificate, the next step is to undergo a medical exam. Applicants have the option to do the medical exam upfront or to wait for a medical request from a visa officer. The vlogger and her family opted to wait for the medical request, as they were afraid of being refused if they did the medical exam upfront.
Supporting documents
According to Canada's official website, the major requirements for obtaining a study or work permit in Canada are proof of identity, proof of funds, a statement of purpose, a police certificate, and a medical exam. However, submitting additional credible and relevant documents can increase your chances of approval.
In addition to the main requirements, there are supporting documents that you can submit, including:
Business permit
Income tax return
Certificate of earnings
Certificate of land title
OR/CR of car
Employment certificates
Credit card statements.
The vlogger submitted four credit card statements from four different major banks, showing one year of transactions. She believes that showing a good credit history and financial responsibility is important to the visa officer.
It's important to note that a study or work permit is not a visa. A visa is a separate document that allows you to enter Canada. A study or work permit only allows you to work or study in Canada but it does not give you permission to enter the country.
Apply for a study permit
There is an immigration consultant located in Canada that can assist individuals with their immigration needs. The name of the consultant is LP Toronto, and they are a team of professional Canadian lawyers and experienced immigration consultants who are well-equipped to help those interested in using an immigration consultant or lawyer. Interested individuals can visit their website for more information.
In terms of fees, individuals can directly inquire with LP Toronto for more information. However, it is important to note that individuals can also choose to apply for a study permit themselves. While this option may save money, it is important to be confident and aware of the lengthy process that may be involved.
To ensure a successful study permit application, it is important to be financially stable, especially if planning to bring family members along. Proof of financial stability can come in various forms, such as a business permit, online business transactions, monthly purchases with payments made before due dates, credit card statements, and any other relevant documentation.
Additionally, it can be advantageous to have a Top Rated status on platforms such as Upwork, as this can demonstrate reliability and professionalism as a virtual assistant. Lastly, it is crucial to have a clear and well-defined statement of purpose that outlines one's study, career, and professional goals, as this will demonstrate one's intentions as a student and increase the chances of a successful application.
In conclusion, having a family member with a study permit can be a valuable opportunity for families who want to migrate to Canada. As demonstrated through the experiences of the Filipina vlogger who shared her journey on YouTube, the process may require a significant amount of time, effort, and financial resources, but it is a viable option for those who are determined to start a new life in Canada. By following the steps outlined in the article, families can increase their chances of success and ensure that they meet all the necessary requirements for a study permit application. Ultimately, with proper planning, preparation, and perseverance, families can achieve their dream of migrating to Canada and building a brighter future for themselves and their loved ones.