Canada is one of the best destinations for Filipinos wanting to work abroad. Many Filipinos can work as farm workers in Canada. There are many ways to go to Canada, but the choices and the actual process can be intimidating. In addition, the demand to work is so high that the competition is tough, and if you get discouraged easily then you may never achieve your goal. It takes a lot of patience and self-learning as well if you really wish to pursue a career in Canada.
Also Read: How to Apply as a Nurse in Canada
In order to reach your goal of getting a job offer in Canada, one of the first things you can do is to derive inspiration from others who have gotten there. In this article, one such success story is featured. The OFW originally worked in Japan, but he decided to move to what he believes is greener pasture in Canada. He did this on a DIY basis, since there are no agencies in Japan that can help him pursue his dream.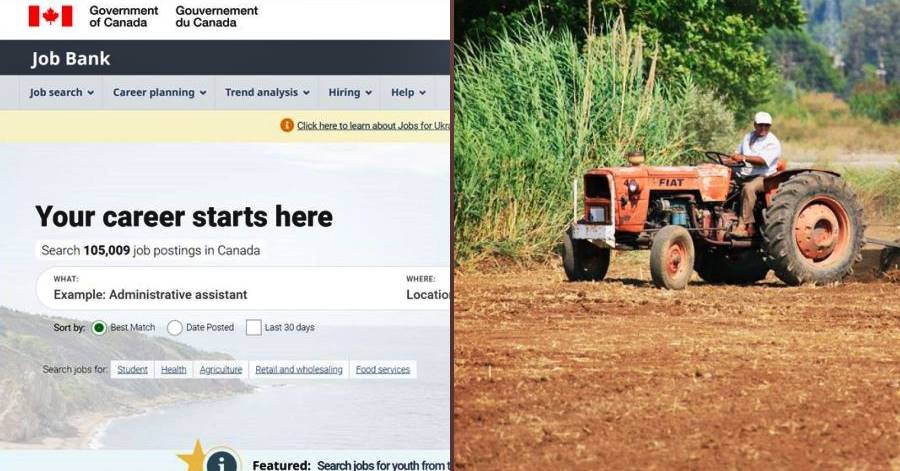 Disclaimer: The information posted here is based on the personal experiences shared by the OFW in the video below. Please let this post serve as a guide only. If you have specific questions, you may ask the OFW by commenting on their video on their accounts.
Applying as a Farm Worker in Canada from Japan
The information shared in this video comes from the YouTube channel Soc Digital Media. If you want to watch the full interview, then click on the link below:
The person interviewed by the vlogger is an OFW who originally worked in Japan. However, he transferred to Canada because of several reasons. He spent 11 years in Japan as a farm worker. After that, he then applied in another farm job in Canada, specifically in Richmond, British Columbia.
Working in Japan, he was a trainee from 2007 to 2010. That means he had a technical internship for 3 years working at a poultry farm with a low salary. He met his wife in Japan, a third-generation Japanese. He got married and obtained a spouse visa, and this allowed him to work in several factories in Japan.
He then applied at a swine farm where he stayed for almost three years. All in all, his experience working in Japan is really in the swine and poultry industry. He used this experience to apply to Canada through job bank. In fact, he said that he submitted resumes in both industries.
Why move to Canada from Japan
The interviewed OFW mentioned that in general, his life in Japan is great. However, there are several factors that prompted him to try to move to Canada to work. These are the following:
Discrimination – he has faced discrimination several times during the 11 years he has worked in Japan
They just treat you as a worker, no more and no less
Better lifestyle in Canada – it is easy to adjust to the Canadian culture
Better wages and more opportunities for growth
Finding a Job as a Farm Worker in Canada
Here are the reasons why the vlogger decided to apply in Canada
He was inspired by his sister's application success story
Canada has started to accept more and more foreign workers into the country.
He likes that he can bring his family to Canada soon.
His colleagues told him it's easy to adjust to life in Canada.
The vlogger asked the interviewee about what inspired him to apply to Canada. He said that ever since 2009, he already knew about job bank. He already started applying even back then, as one of his friends gave him the link to the website. However, he said that he decided to postpone his job applications to Canada to finish his training first. In addition, during that time, it was harder to enter Canada.
He has a sister who is a licensed veterinarian in the Philippines who trained in Japan. He asked his sister to apply in Canada first, and she got a job relatively quickly because of her license as a vet and her experience working on a dairy farm. Just like him, her sister was also a direct-hire and was a temporary foreign worker.
Because of her sister's success, and because Canada slowly began to accept more and more foreign workers into the country, he decided to follow suit and apply to Japan. He is also motivated by the fact that working in Canada means earning more for his family.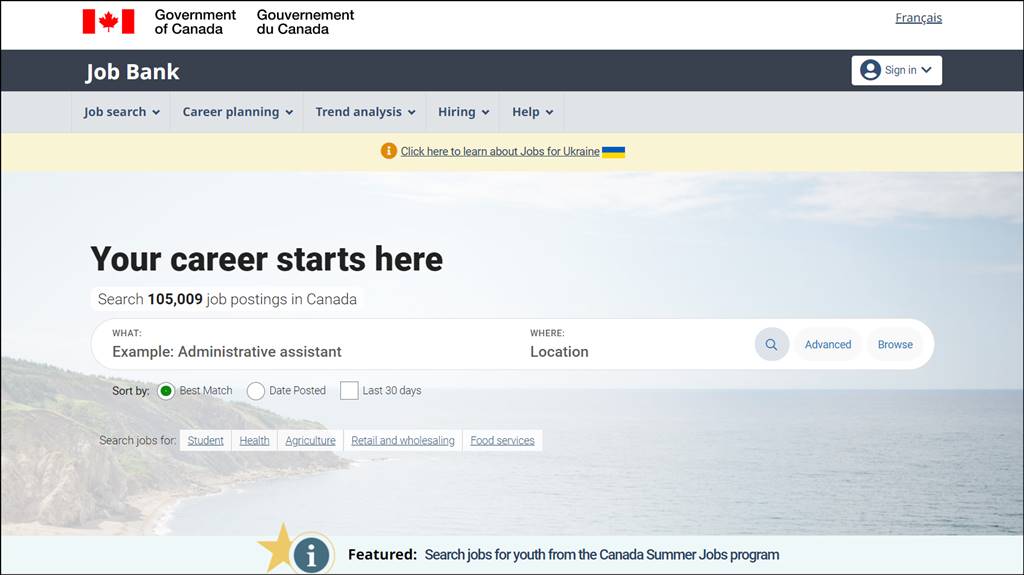 In addition, he knew that Canada is family-oriented, which means that he can definitely bring his family to the country after a few years of working there alone through special family visas.
He was also convinced by his Japanese colleagues that living life in Canada is easy. Specifically, you can easily adjust to the Canadian culture.
Because of these, he was inspired to apply in Canada even if he had to do it on his own as a direct hire. This isn't easy; there are many disappointments along the way. In fact, more than a few times during this venture, he almost gave up, especially when many employers rejected his application.
His sister offered to help by adjusting his resume. She has lots of experiencedealing with interviewing foreign workers, so she knows the process, the best resume format, etc.
Applying Through Canada Job Bank
The interviewed OFW mentioned that she started looking for jobs at Canada job bank last year. He sent lots of resumes and cover letters to employers in the swine and poultry industries. Several companies from the swine industry contacted him at first, but he didn't pursue those since they required him to take IELTS (International English Language Testing).
IELTS was required because they offered skilled work. For this kind of job, once you get it, you automatically have a PR or permanent resident.
After three weeks of constantly applying to enter Canada, he received a reply back from an employer. This employer is ideal in two ways:
Employer didn't ask for an IELTS score. – this is for a low-skilled job
Employer was already working on an LMIA (labor market impact assessment). this is a document that the law requires of employees who want to hire foreign workers
The employer told him he was very lucky, since around 1,000 applicants sent their resume.
Finding a job is not easy
Many Filipinos have complained that despite constantly emailing and applying for several jobs, they couldn't get a reply. However, this is expected because there are not only hundreds but thousands of applicants. Here are some tips that you can do if you want to be hired directly, without the help of an agency:
In general, you have to work really hard.
You have to look for jobs and read them carefully.
You need to have the patience to watch video tutorials
You have to process the work permit on your own, so you have to talk to the right people and ask the right questions
Apply to as many job openings as you can
Don't get frustrated easily
If you lack the experience, add more; don't rush into applying to work abroad if you're still young.
You really have to search for jobs and read carefully. This is the problem for many applicants. They just don't work hard enough. Some of them don't even have the patience to watch video tutorials. Sometimes, no agency is available to help you land a job via direct hire, and in that case, you really have to work hard and basically apply on a DIY basis.
Without an agency, you have to process the work permit on your own. This entails that you do your own research, talk to the right people and ask the right questions, and more. You have to strive to apply to as many job openings as you can.
Many applicants are frustrated when they can't leave the country to work abroad right away. However, they must understand that they're not the only applicants, and the best thing they can do is make their resume relevant and noticeable. For example, if you lack work experience, go get some more. The vlogger said that he applied when he was 29 years old. He gained experience working in the Philippines first before moving to Japan, and the rest is history.
Steps to Apply as a Direct-Hire Filipino in Canada
Here are the steps taken by the OFW interviewed in the video to apply as a direct-hire in Canada. Specifically, the OFW is working in Japan, and he decided to directly transfer to Canada. There's no agency that could help him there, so he had to do everything by himself:
Apply at Canada's official job website
Submit resumes
Wait for some time before an employer replies.
After getting accepted, wait for a bit more time for the LMIA application
Receive an email stating you are short-listed for the job.
Wait for an interview schedule with the employers.
You will probably be interviewed online.
Get hired and have your LMIA approved
Get an employers contract
Complete all papers
He said that the job interview was done on what's app. The employer asked him the following questions:
In general, questions are more about his experience in poultry farming in Japan
He was asked about the nature of his work
What his long term plans in Canada are
and a few more
Eventually, he was hired. His LMIA was approved, and he was given an employers contract which was almost equivalent to a job offer letter. Moreover, since some of the required documents was in Japanese, he had to hire a certified translator to translate all documents.
The documents he needed to have certified and translated are the following:
Certificate of employment
employment contract
certificate of resignation
The interviewed OFW said that all of his applications were done online. He had to scan some documents to send online. Aside from the documents mentioned above, he also sent the following essential papers:
passport
digital picture
LMIA
credentials
diploma
work-related certificates
Applying for a Work Permit Outside Canada
In the video, the interviewed OFW also shared some of the steps he took to apply for a work permit as a worker coming from outside Canada. Just to be very clear, he applied for this permit while he was in Japan, and he didn't need to go back to the Philippines to coordinate with POLO to do this. Perhaps the steps are different for those who are applying from the Philippines. That is, as an immigrant worker and a permanent resident in Japan, he didn't need to coordinate with POLO or POEA.
Here are the steps:
Create an account at cic.gc.ca
Upload all necessary documents
Pay the fees through a credit card
Have your biometrics through VFS global
When it comes to biometrics, the OFW said that he had them at a VFS global branch in Japan. The good thing about VFS global, according to him, is that it can be found in almost all countries.
Applying DIY Takes a Lot of Effort
if you really want to apply, read and research. This was the advice his sister gave to him. She told him to read lots of articles and watch useful videos online. Sometimes, these resources are hard to understand at first, but you have to push through and work hard. Gain the knowledge so that the steps and procedures will become crystal clear in your mind.
The guest in the video says that this is one major problem among Filipinos applying for work abroad. They just want to be spoon-fed the information they need.
Here are some other important tips you need to remember during this whole process:
Don't have your medical exams right away. This is required, but you have to wait for the actual request from your employer or from the Canadian government so that the results don't go to waste.
Just wait for the CIC to notify you about what your next steps are, and what you need to process.
They will request a medical exam, then they will request a police clearance or certificate from your country of origin
They will then ask you to fill up an application for work permit outside Canada.