Canada is one of the top destinations for Filipinos wanting to work abroad. Many OFWs in Canada work as engineers, or nurses, for example. But did you know that you can apply as a farm worker in this country? In fact, if you have experience in the agricultural sector, then you should definitely consider working in Canada.
Also Read: How to Apply for Canada Work Permit in the Philippines
Farming is a hugely important part of the country's national security. As such, the government continues to create programs to maintain and improve the agricultural sector. Part of that initiative is ensuring that the workforce is stable, and often that means hiring farm workers locally and overseas. If you are interested in being a part of Canada's agriculture scene, then you should definitely read on.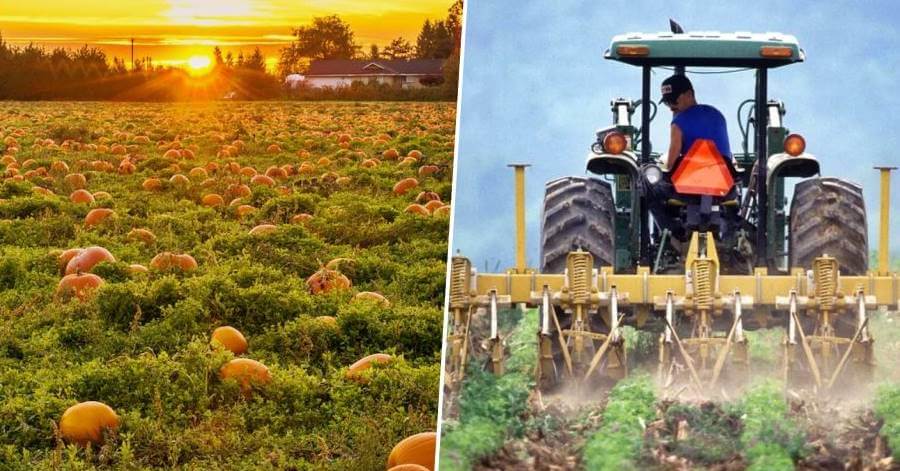 Disclaimer: The information posted here is based on the personal experiences shared by the OFW in the video below. Please let this post serve as a guide only. If you have specific questions, you may ask the OFW by commenting on their video on their accounts.
Steps to Applying as a Direct Hire Farmer in Canada
The information presented in this video is from an OFW farm worker working in Canada. His YouTube channel is called "LEON ZHEY" In this video, he talks about the full step-by-step guide on how to go to Canada as a direct hire farm worker. Watch the full video by clicking on the link below:
The vlogger made this video because a lot of people have asked him through social media on how to go to Canada, and if he can make a step-by-step video tutorial and share all the requirements and the documents he gave to his employer.
Sending Resumes Online Daily
He mentioned that way back August 2019, he applied to be a farm worker in Canada via direct hire. Actually, it took a long time for him to apply. He applied every day for almost two years, visiting various websites just to go to and work in Canada.
He had a job in the Philippines while he was applying to work in Canada, but he really made it a point to apply every day, sending resumes even in the middle of the night. It took some time as well for any employer or company to email back or for him to receive any replies.
He answered back on all emails that he received. Some replied immediately, others took a while to respond, while some never replied anymore. Fortunately, he was able to get one chance to be interviewed by an employer.
Also Read: OFW Meaning: What it Means to be an Overseas Filipino Worker
Job Interview as a Farm Worker
During the job interview, its normal to feel nervous. Sometimes, we don't know what they are going to ask, and we don't exactly know how to answer. But the vlogger shared the following questions that was asked him during his interview in the Philippines. As mentioned, he was being interviewed for a farm working job in Canada.
As a disclaimer though, the vlogger said that it's possible you will not get the same questions as he did. Employers have different kinds of questions and we have different ways to answer them. This is just based on his experience.
The vlogger mentioned that he received an email from his potential employer that they will have a private video call interview through Facebook messenger. Here are the questions that were asked of him:
What were your previous jobs? Describe your work experience based on your resume. His first job was a factory worker, and he explained to the interviewer what his job was.
Why did you stop working this year as a factory worker? He explained that his contract is already finished and that's why he had to stop. He decided to stop being a factory worker to find another job that pays better.
Why did you leave your work at Saudi? He answered this by saying that his contract ended and that's why he applied for another job in Abu Dhabi. After this, he was asked a similar question but for why he left Abu Dhabi.
As a reminded, in our resumes, there may be gap years that indicate you didn't work during that period of time. The interviewer will ask you about these years. You need to be able to explain what you did during those times that you didn't work. For example, the vlogger had more than 2 gap years while in the Philippines.
For this, the vlogger explained that during those years he was just driving as a tricycle driver. He had to explain to the interviewer what this job was.
Application via Immigration Lawyer
After the job interview, the employer told him to wait for one to two weeks as they submit his application to an immigration lawyer. The immigration lawyer is then the next person he talks to. The lawyer will inform him what documents he needs to prepare and submit for his application.
After more than two weeks, he received an email from the immigration lawyer of his company. He was asked to submit additional requirements.
That's because when he applied, he only submitted a resume. So, he was also asked to submit the following:
Certificate of Employment
Passport
Certificates for his trainings and seminars
etc
The vlogger prepared all the documents they asked him to submit and passed them via email. He did this instantly. As a word of advice, he said that instant copy is better than photocopy; it makes the documents you submit look original.
Application Form
After a few days, the lawyer emailed him again. This time, they sent him application papers that he need to fill up. The application form prompts you to write preliminary information required to support your application. It asks for your personal information, which includes not just your information but even the names of your relatives, family, beneficiaries, etc.
These application forms are for your LMIA (Labor Market Impact Assessment) application.
In addition, his employer asked for his police clearance from Dubai. That's because the last country he worked in was UAE. This is just to certify that he has no cases or problems in the last country he was in.
Therefore, if you have worked abroad, the Canadian government will definitely ask for a police clearance from that country you last worked in.
As a tip from the vlogger, he said that you should not get a police clearance until they ask you to, or if the employer hasn't asked for it yet. In fact, if you haven't worked abroad yet, you don't need a police clearance.
The vlogger got his Dubai police clearance through online transactions. After a few days, he received an email from the immigration lawyer of the company that his LMIA application has already been approved.
LMIA Application Approval
Once you receive an email stating that your LMIA application is approved, you will receive a document which contains the following:
LMIA number
Name of your company
Name of your employer
Company details including address
Every important information about the employer
Names of the applicants that were given an employer by LMIA
Medical exam and biometrics
After receiving the LMIA application approval email, the next step is taking the medical exam. He actually received an email that includes the following:
medical referral from the employer
list of accredited clinics or hospitals where you can get a medical exam
The important detail is that these clinics or hospitals are accredited by the employer, so be sure that you get your medical exam from any one of these places.
After passing all aspects of the medical exam, he received an email from the medical institution. The email mentioned that his "medical case has been submitted to Immigration, Refugees and Citizenship Canada (IRCC).
Then, he received another email for his biometrics. He got his fingerprint scanned at BFS Global in Makati, specifically at the Canada Visa Application Center.
Visa Application
After his medical exam and biometrics, he received another email, this time for visa application. He passed his passport to the Canada Visa Application Center in BFS global. He had to travel from Bataan to Manila, and this happened during the pandemic, so it was quite a complicated process.
After passing the passport to BFS Global in Makati, he waited for around 3 days. He then received an email from Canada Visa Application Center stating that his Canadian visa is already approved.
He then had to travel again to Manila to get his passport because his visa is already approved.
OEC and PDOS
After the medical, biometrics, and visa application, the next thing he needed to take care of is how to get an OEC (Overseas Employment Certificate) and join the PDOS (Pre-departure Orientation Seminar). He traveled to Manila again to go to POEA (Philippine Overseas Employment Agency) where he could get the OEC and a schedule for PDOS.
Unfortunately, when he got there, POEA employees told him that he couldn't get an OAC on his own. They told him that he should get an agency and let the agency get the OEC for him. Moreover, he was told by POEA that they need the original contract from his employer that is approved by POLO (Philippine Overseas Labor Office) in Canada.
His contract needs to be approved by POLO first. When this is already approved or certified, the employer should then send the original contract to the agency. The problem is, he didn't have an agency because he was a direct hire. In other words, his contact with the employer was just an email-to-email transaction.
Therefore, he emailed his employer, telling them that POEA requires him to have an agency, and that only an agency can process and get an OEC for him.
The employer then emailed him back, saying that they will find an agency to take care of the OEC for him. In addition, they told him they will send him the original contract certified approved by POLO.
At this point in time, all he needs to process is the OEC and the PDOS, and then he can finally fly to Canada. The problem is that during this time, the pandemic hit hard, and several lockdowns took place. There were, in fact, several months of hard lockdown where literally no one is allowed to leave their homes.
After several months, though, he received an email from an agency, saying that they are the agency that was taken by his employer to take care of his OEC. To confirm that they are indeed the agency, he emailed his employer regarding the email that he received from that agency. True enough, this was certified by his employer.
The agency then called him and asked him to go to Manila to sign the original contract that was certified by POLO. After signing the contract, he then received an email after a few days regarding his schedule for PDOS.
The requirements for PDOS is to attend the PEOS – pre-employment orientation seminar. this is an online seminar that you can access through the POEA website.
Ticket
After the medical exam, fingerprint scan, visa, PDOS, and OEC, the next step is the ticket. The vlogger said that his ticket going to Canada was processed by his employer. In other words, they did the booking for him so that he can finally fly to Canada.
Before leaving for Canada, he received an email from his employer, containing documents that he needed to print and show to the Canada border at the airport.
Upon arriving at the airport in Canada, he showed the documents to the immigration officer of the airport. These documents are necessary so that Canada can release the working permit to him. The working permit is given to him right at the airport.
Summary
Farm work is a physically demanding job that can be hard to find in Canada. However, there are many opportunities for those who are interested in becoming farmworkers.
To apply for most farm jobs, you will need to submit a resume and cover letter. Be sure to highlight any relevant experience or skills that you have, such as experience working with animals or operating farm equipment. In your cover letter, be sure to explain why you are interested in the position and what you can bring to the farm.
We hope you find this guide helpful in your journey to becoming a farmworker in Canada.
There are many other countries you can work as a farmer in, like the Netherlands and Japan. Like these countries, Canada offers a secure, lucrative and meaningful career in a first world country with a high standard of living.