Do you want to be a nurse in Canada? You may have heard that it's really difficult to enter as a nurse in that country. Many are overwhelmed by the requirements and expenses necessary to do so. You especially need to meet the educational standards for nurses in Canada, and if you don't, you have to go through various phases before they can accept you.
Also Read: What is the Salary of a Nurse in Canada?
Well, in this article, you will learn more about how it may be difficult, but it's possible and it's all worth it. Details regarding the application process are shared by OFW nurses working in Canada. They also talked about their experiences and what they had to do in order to qualify in the profession. There's a lot to learn here so read on.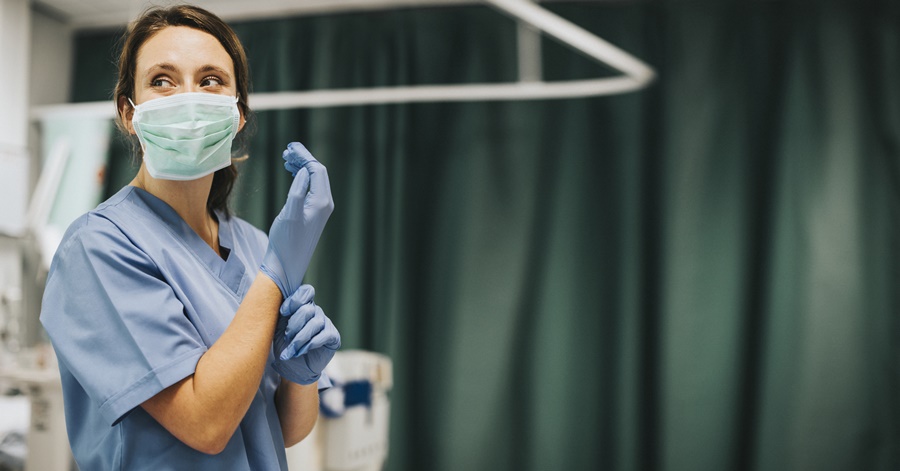 Disclaimer: The information posted here is based on the personal experiences shared by the OFW in the video below. Please let this post serve as a guide only. If you have specific questions, you may ask the OFW by commenting on their video on their accounts.
Become a Nurse in Canada: Steps and Requirements You need to Prepare
As mentioned in the introduction above, this article focuses on the information presented by OFW nurses working in Canada. They share their experiences through the YouTube channel named "TEAM MAUSISAYA SA CANADA." If you want to learn more about the video and access their other videos, click on the link below:
In this video two couples talk about how to be a nurse in Canada. The husband shared his experiences and tips to become a nurse in Canada, while the wife mainly focuses on sharing tips and life lessons she learned from her failed attempts at trying to become a nurse.
Background and work experience
The husband graduated nursing in Tacloban City, at a school called Remedios Trinidad Romualdez Medical Foundation back in 2008. After that, he did volunteer work for 6 months.
Most of his experience is work at a BPO industry. He and his wife then immigrated to Canada during the year 2015 through the Quebec Skilled Worker program.
They then went to Ontario after one year, and that's where he got his RN license. He's been working in Complex Continuing Care and Rehab for almost three years and counting.
Difficulties of Working as a Nurse in Canada
Lots of people are saying that it's difficult to be a nurse in Canada. The vlogger agrees. Most are discouraged by the educational requirements. It's even harder back then because a bridging program is required.
The bridging program is designed so that the BS nursing program in the Philippines becomes comparable to the BS nursing program in Canada.
Depending on the result of your evaluation, some still need to study for as long as 2 years just to achieve educational requirements.
CNO Announcement
However, back in March 2021, there was a special announcement from the CNO (College of Nurses of Ontario). They decided that "the approved process for evaluating internationally educated nurse applicants for registration as an RN in Ontario be amended to include passing the NCLEX-RN exam on or after June 1, 2015. Passing this exam will serve as evidence that an applicant has demonstrated the required entry-level nursing knowledge, skill and judgment to meet the nursing education requirement."
This means that you don't have to study for several months or even years in Canada to qualify as an RN. Having said that, the vloggers mentioned that they are still thankful that they were able to study for free at the Professional Integrated Program for Internationally Educated Nurses at John Abbot College in Quebec.
Governing Bodies for Nurses in Canada
There are three types of nursing in Canada, these are:
Registered nurse (RN)
Registered Practical Nurse (RPN)
Nurse Practitioner (NP)
In Canada, each province has a different regulatory body and process for assessment. It's not like in the Philippines where, for example, if you're a nurse in Leyte, you automatically qualify as a nurse in Cebu or in any other province.
Since the vloggers are from Ontario, they focus on the following:
NNAS (National Nursing Assessment Service)
CNO (College of Nurses of Ontario)
These two organizations are key for an IEN to become a nurse in Ontario.
The NNAS will evaluate your education. This will be based on the Canadian standard. NNAS holds all provinces in Canada except for Quebec.
CNO is the regulatory body that's in charge of Ontario. It's kind of like the PRC of the Philippines, except it's specific to the province of Ontario only.
If you wish to work as a nurse in Quebec, then the regulatory body is OIIC, which stands for Ordre des infirmieres et infirmiers du Quebec, which in English means Order of Nurses in Quebec.
So in general, here are the main steps you need to take to become a nurse:
Check out the website of NNAS – do this if you want to work as a nurse outside Quebec. If you want to work in Quebec, go to the OIIC website instead.
Proceed to the regulatory body of the province – In this case, it's CNO
Factors to Become a Canadian nurse
These are the 7 factors you must meet to become a registered nurse in Canada:
Education
Registration exam
Experience or safe practice
English or French language
Jurisprudence exam
Authorization to work
Character conduct and health
Steps in Applying to become a nurse in Canada
Set up an online account at the NNAS website.
Print out the required forms at the NNAS website. You can also check the status of your application
In setting up an online account, you will agree to the terms and conditions, process payments using Visa or Master card. You will then receive a welcome e-mail and a permanent NNAS ID.
The purpose of NNAS is to create an Advisory report that is based on an evaluation of your education credentials. Your credentials are compared to current Canadian nursing requirements.
In the NNAS website, you will select the following:
Which province you wish to work as a nurse in (except Quebec)
Which category of nursing you belong to (RN, RPN, or both)
In the case of the vlogger, he chose RN and Ontario as the province. For the application, you have to pay 650.00 USD and tax amounting to 84.50 USD, for a total of 734.50 USD. Note that this not refundable.
NNAS Requirements
So, what do you need to submit for the application process? Here are 5 of the requirements:
Proof of identity documents
Nursing education form
Nursing registration form
Nursing practice / employment form
English language result
Proof of Identity
For proof of identity documents, you must submit two notarized, copies of original documents, including your signature. They could be your:
Passport
Birth certificate
Driver's license
Marriage certificate
Other government-issued identification
Send these directly to NNAS. Their office is located in Philadelphia.
Nursing Education
For nursing education form, you have to go to the school where you graduated your Nursing degree. Have them fill out the NNAS form. The school should be the one to directly send the form to NNAS.
Meeting the educational requirements
A month after migrating to Canada, the vloggers applied at John Abbott college, and got accepted to take a 6-month program called the Professional Integration Program for Internationally Education Nurses.
Their education both in Canada and the Philippines played a big role in meeting the educational requirements to being a nurse in Canada.
What if you can't meet the education requirements based on the evaluation of NNAS? In this case, NNAS will ask you to take the IENCAP. The IENCAP will evaluate you based on the following:
Knowledge
Skills
Judgment
The IENCAP is a multiple choice exam, an interview and an OSCE (Objective Structured Clinical Examination). If you pass this, then you will meet the educational requirements.
If you don't pass this exam, then you will be given a list of competency gaps, and you will be advised to complete additional education, also known as a bridging program.
However, if you are from Ontario, as mentioned above, the good news is if you are an NCLEX passer from January 1, 2015 onwards, you don't have to go through all these steps, and you'll automatically meet the educational standards.
Nursing Registration Form
Download the registration form from the NNAS website. Go to PRC and have them fill out the form. They will send this form directly to NNAS.
If your license is expired because it's been awhile since you've practiced your profession, you need to take care of that. You have to renew your license.
In all provinces in Canada, except Quebec, the registration exam is the NCLEX-RN. However, in Quebec, the exam is not your typical multiple-choice type. Rather, the questions are in short answer form.
The vlog features a husband and her wife working in Canada. The husband passed the NCLEX RN, while the wife didn't. This was really hard for her, and for a time, she lost all hope that she will ever be and RPN in Canada.
But then she realized that you should not lose all hope. You should not get discouraged, and you should move forward and continue to chase your dreams.
Nursing Practice / Employment form
Go to the hospital where you worked. Have them fill out the NNAS form and they will send this directly to NNAS. It is important that the evidence of your experience is related to the kind of nursing you are applying to.
For example, if you want to apply as an RPN, then your experience should be related to the work of an RPN. In the case of the vlogger, they presented evidence of their voluntary nursing work in the Philippines, but the bigger weight of experience comes from the OJT they had when they were studying at John Abbott college.
The vlogger mentioned that they have friends that only have one month of hospital work experience in the Philippines yet this was still adequate.
English language result
You have to prove that you are able to write, read, speak or listen in English. This depends on the province you wish to work though, because some provinces require you to know French.
NNAS then requires you to meet the following scores if you take the IELTS (academic format):
Speaking – 7
Listening – 7.5
Reading – 6.5
Writing – 7
Overall – 7
The vloggers added that you don't have to meet this requirement if you have a student visa.
NNAS requires that you complete all requirements within one year, otherwise, your application will expire.
CNO Phase
Take note that this first step, NNAS, is only for evaluation. This second major step, CNO, is the time when you will know if you completed or missed any of the 7 factors mentioned above.
Just to recap, these seven factors are your education, registration exam, experience or safe practice, English or French language, jurisprudence exam, authorization to work, and character conduct and health.
In the case of the vlogger, after passing the NNAS requirements, he was then asked to take care of the following requirements for CNO:
Jurisprudence exam
Authorization to work
Character conduct and health
Jurisprudence exam
The jurisprudence exam is used to assess your knowledge and understanding of the nursing profession in Ontario. It is an open book exam, but the time is limited and there is a wide range of material covered. Therefore, it is still important to study and review before taking the exam.
For this exam, you have to pay 40 Canadian dollars. You can take it as many times as you want but you have to pay each time.
Authorization to work
You have to provide proof that you are authorized to practice nursing in Ontario. You should provide documents of your authorization, residency status or citizenship for this.
You may submit any of the following:
Canadian birth certificate
Canadian passport
Certificate of citizenship
Permanent resident card
Valid Work or Study permit that authorizes you to practice nursing
Your work or student permit should not have restrictions anywhere in Canada.
Character health and conduct
You have to declare if you suffer from any mental or physical health condition. These may affect how you can safely practice the nursing profession so it's really important.
In the application website, there will be questions that you need to answer regarding your:
Physical or mental conditions or disorders
Nursing knowledge, skill and judgment
Decency, honesty, integrity and appropriate professional attitude
If you answer yes to any of the questions then there are documents you may need to submit before you can be approved.
There you have it! These are the steps you need to take in order to become a nurse in Canada. The process is long and you have to spend, but in the end, it's all worth it.