Lots of Filipinos move out of the country to work abroad as OFWs. If you are a direct-hire employee, and you need to apply for an OEC or Overseas Employment Certificate, here we share the steps to get one for yourself from the Philippine Overseas Labor and Employment Agency (POEA).
Also Read: Difference Between POEA vs DOLE vs OWWA vs POLO
Filipinos tend to tap the services of an employment agency, usually for a hefty price, to help them through the application process. After all, it can be a complicated thing when you consider the number of documents and requirements you need to prepare just to leave the country and work abroad.
However, there are those who choose to work abroad as direct hire. There are advantages and disadvantages to doing this, but that's for another article. Here, we list down all the steps on getting the OEC certificate as a direct-hire employee. More importantly, this is the kind of Direct Hiring that is recognized by the POEA, and as such, some of the steps involve going directly to their office, among others.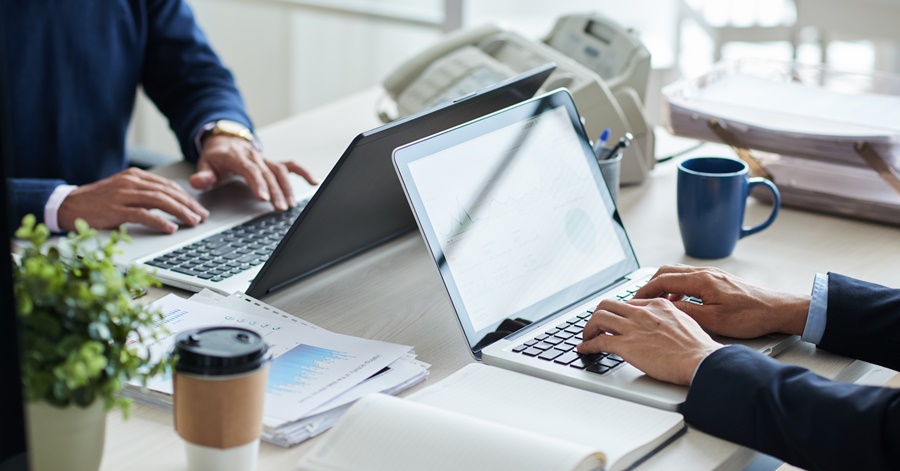 Disclaimer: The information posted here is based on the personal experiences shared by the OFW in the video below. Please let this post serve as a guide only. If you have specific questions, you may ask the OFW by commenting on their video on their accounts.
How to Get an OEC via POEA
The information presented below is from an OFW YouTuber with the YouTube channel Dan Sihay. If you are interested to know more about the important details not mentioned in this article, then you can check out the full video below. You can also directly access his channel for more related content.
Getting an OEC
An OEC stands for Overseas Employment Certificate. If you want to work as a direct-hire abroad, then this is the most important document that you need to present to the immigration office before they allow you to leave.
Of course, there's more to the OEC than what is mentioned above. So, what is the importance of the OEC? Well, that can be summarized as follows:
It is an exit clearance pass – basically, if you don't have this and you claim to leave the Philippines for work abroad, then the immigration won't allow you to leave.
Recruitment regularity – an OEC is also a document that certifies that your recruitment to work abroad is legitimate.
Documentation – an OEC is also a documentation that you are an Overseas Filipino Worker (OFW).
As mentioned above, the immigration will check if you have an OEC before they allow you to leave. The only way you can legitimately acquire an OEC is through the processes prepared for and endorsed by the POEA. In the following paragraphs below, these steps are listed via two different parts, Phase 1 and Phase 2.
Phase 1: Steps in Acquiring an OEC
Phase 1 consists of the first few requirements you need to prepare to get an overseas employment certificate. In fact, Phase 2 is also related to Phase 1 in that it's also basically a list of documents you need to access.
In the video, the vlogger mentioned the following 15 steps or requirements for obtaining an OEC. These steps all belong to Phase 1 of your application process. Phase 2 will follow soon after you comply with all of the following.
Passport – This is probably the most important document of them all, and it's not just for getting an OEC. For the purposes of getting this document though, it is important that your passport is valid at the time of your departure for not less than 6 months. There is a reason why this entry is first; it is the number one thing you need when we travel after all, whether for work or leisure.
Work Visa – You need to have a valid work visa to work abroad. In the vlogger's case, he mentioned that he applied to go to Singapore to work. There are several processes unique to working in Singapore. In his case, he was considered newly hired, so he was required to have an IPA or in-principle approval. This is one of the requirements for getting foreign workers to Singapore.
Employment contract – An employment contract is a written agreement between you, the employee, and the employer. This document needs to be original and authenticated. In the vlogger's case, his employer made the contract and sent it via an international courier from Singapore all the way to the Philippines. That took around 7 days to arrive. As you read the contract, make sure you read it carefully and agree with the terms and conditions. A word regarding the employment contract; in essence, the POEA will also evaluate this employment contract and decide whether it is complete or incomplete. That is one way of protecting Filipinos from getting hired into jobs abroad that aren't truly fair. More on this later in the article.
Company profile – The work visa, employment contract, and company profile of your employer must be authenticated. All three of them. Your employer must go to the Philippine embassy of the country where you plan to work in. In the vlogger's case, his employer went to the Philippine embassy of Singapore.
POLO Endorsement letter – This is an endorsement letter addressed to the administrators seeking exemption from the ban on direct hiring. This needs to be sent to you from your employer so that you can send it to POEA for evaluation and processing.
Additional Country Specific Requirements – this part is skipped by the vlogger since it doesn't include Singapore. It only applies to Canada, the USA, Middle East, and African countries.
Additional requirements to support a job application – Aside from the above-mentioned documents, you need to submit the following documents as well. These are basically required as proof that you are qualified and are skilled enough to work in the company you intend to do so abroad.

Transcript of Records
Diploma
Resume
PRC license
NC2 or National Certificate 2.

Notarized statement – This is your sworn affidavit. It should talk about how you got the job. You also need to authenticate all the documents you have, including your TOR, Diploma, Passport, and more.
Submitting Phase 1 Requirements
After completing all these 8 requirements, you are now done with Phase 1. The next step is to go to the nearest POEA and submit these documents for evaluation and verification. Here are the steps you need to do:
Prepare all documents that you can acquire yourself
Ask your employer to submit scanned soft copies of relevant documents that he needs to prepare
Email requirements to the Direct Hire Phase 1 email mentioned below
Receive an appointment from the POEA and go during that set date.
Submit your requirements and have them evaluated.
Be patient. Evaluation from the POEA takes time
While waiting, follow up on the evaluation.
Your name will then appear at the POEA website
Receive Direct Hire clearance
Sign a compliance letter
Email the compliance letter to your employer and have them sign it as well
In the nearest POEA, you will have your documents assessed and evaluated. If you are processing your papers in the provinces, you will probably have an easier time going to the office, spending just a few hours to complete the process. However, if you are in Manila, you may have to set an appointment as it is usually very busy.
Usually, for the Manila office, you have to submit your requirements to this email address: DirecthirePhase1Eval@poea.gov.ph. After that, POEA officials will give you an appointment; date and time set for you so you can visit the POEA office. Once they evaluated your documents, that's the time you can proceed to Phase 2.
As mentioned above, the employer prepared some documents as well and went to the Philippine Embassy in Singapore to have these verified. The vlogger mentioned that he asked the employer to send him a scanned copy of these documents and have them sent via email.
He figured that printed copies are allowed anyway for Phase 1, and the original copies are only required for Phase 2. These original copies will be sent from Singapore to the Philippines, and that takes time. He figured out that instead of waiting for the original copies to arrive, the faster way is to ask the employer for scanned copies of the documents to be sent via email.
Also mentioned in the list above is the fact that POEA's evaluation of your documents will take time. The vlogger mentioned that he waited for a week or so.
While waiting for the evaluation, you should constantly follow up on POEA. What you are waiting for is for your name to appear at the POEA website, under the Direct Hires web page. Once that happens, you will receive a clearance from the POEA.
They will also tell you if you have missing documents that you need to comply as soon as possible. If everything is okay, though, they will have you sign a compliance letter. You will also need to have that letter signed by your employer, and you can do this by emailing the letter to them and having them affix their signature, which they will then send back to you.
Phase 2 of the Application Process
When POEA gives you the go signal, you can then proceed to Phase 2 of the application process. As a summary, here are the steps you need to take:
e-Register at the Online Services Portal of the POEA website
Prepare the compliance letter if the employment contract is incomplete
Get a valid medical certificate
Get a PEOS (Pre-Employment Orientation Seminar)
After receiving the PEOS Certificate, print it out.
Attend a PDOS (Pre-Departure Orientation Seminar)
The start of your Phase 2 application is basically the e-Registration. POEA has an Online Services Portal where you can sign up to get an e-Registration number. You can find this website by going to onlineservices.poea.gov.ph.
You will basically create an account online, and so this involves you inputting all the necessary info. Then, you will next print your e-Registration account home page and attach this to your other documents for the Phase 2 requirement.
The compliance letter mentioned above is necessary for this phase as well, and it serves as the tenth requirement. However, this is only required if there is something lacking in your contract with the employer, as deemed by the POEA during evaluation.
As mentioned above, you need to have this compliance letter signed by your employer.
The next thing you need to have, and this is the 11th step that you need to take, is to have a valid medical certificate. Before he even started his Phase 1 application, the vlogger mentioned that he already processed his valid medical certificate.
That's because medical certificates have 3 months of validity, which means you can get it early provided you know it will still be valid once you submit them along with the other required documents.
When he went to the lab to get a medical certificate, there were so many of them trying to get the document. He realized that he made the right decision to get the medical certificate early. With so many trying to get this document, there's a good chance a delay can happen.
For the medical certificate, he paid PHP 3000. Note that this may vary according to your location and where you obtained the medical certificate. Moreover, he got his certificate after a week.
The twelfth step is the PEOS. You can get this seminar for free through the following website: peos.poea.gov.ph. So during this seminar, you will learn about the following:
Necessary information on overseas job application procedures
Documentary requirements and costs involved
Important information to safeguard against illegal recruitment.
This online seminar doesn't take long. According to the vlogger, it only takes about 15 minutes, after which you will receive a certificate that you need to print and include in your compilation of Phase 2 documents or requirements.
There you have it! As you can see, the process of direct hiring to work abroad requires lots of documents and requirements. However, it is all worth it in the end, and if you want to work abroad without the aid of a travel agency, then this is one way of doing it.