The allure of working overseas has caused a number of aspiring overseas Filipino workers (OFWs) to take illegal steps into getting employed abroad. This is typically done by getting a tourist or visit visa, then acquiring work either through a recruitment agency or other suspicious entities to avoid the hassle of going through the legitimate process for acquiring a work permit, as set by the Philippine government.
However, in order to curtail this rampant phenomenon among Filipinos wanting to work abroad, the government will be imposing tougher regulations, this time though, for OFWs who wish to return back home to the Philippines.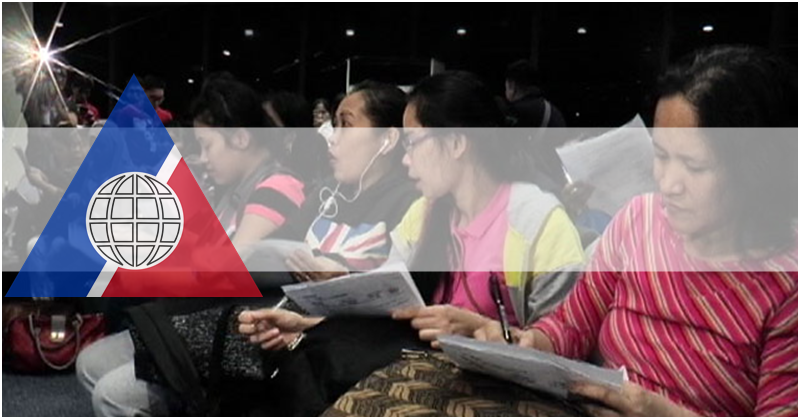 POEA to Enact Stringent Process for Undocumented OFWs Availing of Exit Pass
In an announcement made by the Philippine Overseas Employment Administration (POEA), migrant Filipinos, wherever they may be in the world, who have managed to make the transition from being tourist or visit visa holders to employed individuals, would only be able to secure their overseas employment certificate (OEC) at the main headquarters of the Philippine Overseas Employment Administration (POEA) in Mandaluyong, Metro Manila or at any nearest regional POEA office, as shared in a report by Gulf Today.
The OEC is an important document that every legally working OFW can obtain through the Balik-Manggagawa Online System. This document certifies the regularity of recruitment and documentation of any OFW.
Typically, any documented OFW who's on vacation in the Philippines for a minimum of two weeks may obtain their OEC from the nearest Philippine Overseas Labour Office (POLO) or from the main headquarters of the POEA and any of its regional offices by online appointment.
However, as per Labour Attache for Dubai and the Northern Emirates Felicitas Bay, pursuant to a recent POEA Governing Board decision, starting April 1, all 34 POLOs all over the world "shall only verify the employment contract/documents of workers who are not previously registered with the POEA — workers with no existing record of deployment with POEA, such as those initially on visit/tourist visa converted to employment visa."
Furthermore, Bay explained that the new rules for the issuance of OEC is a "protective measure" set in place by the POEA Governing Board against persisting overseas deployment challenges Filipinos face due to the misuse of tourist/visit visas, which also promote various forms of human trafficking such as illegal recruitment, deception, contract substitution, bondage and slavery.
According to Bay, it's also important to take note that application and processing of OEC for this group alongside those who have changed employment on-site, which include workers who have transferred or entered into a new employment contract from one employer to another, shall be accommodated at the POEA main office in Metro Manila or any of its regional offices.
ALSO READ: Immigration Blocked 28,000 Pinoys from Leaving PH thru Intensified Anti-Trafficking Drive