The Philippine Overseas Employment Agency (POEA) is a government agency tasked to protect the welfare and the rights of all Filipino workers and would-be workers abroad. If you are looking at working overseas, then getting yourself registered with POEA is your first step.
POEA registration is a necessity for OFWs or would-be OFWs to enjoy the benefits and have their welfare properly taken cared of. This means that with a registration safely tucked in the POEA Records Department, an OFW or would-be OFW has access to all the legal processing and documentation of papers along with the access to all of POEA's e-services. However, it is important to note that the process and documentary requirements may vary depending on whether you are a land-based or a sea-based applicant.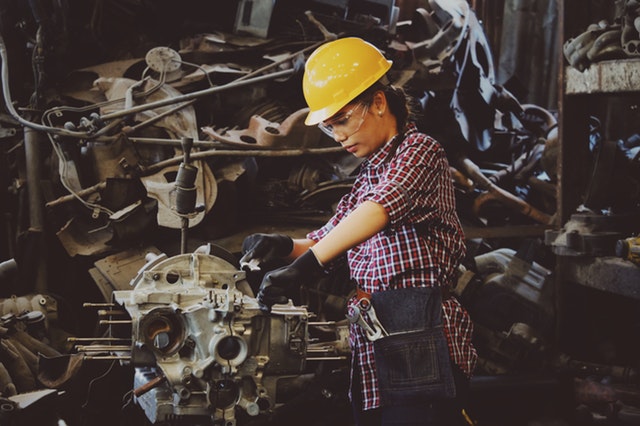 Be guided on he steps in order to apply and register for a POEA account online:
Qualifying Requirements for Land-based Applicants
18 years old or higher
High school graduate or higher
Minimum of two (2) years work experience
No medical or legal restrictions that may disqualify the applicant from overseas employment
No derogatory and criminal records
Not banned from leaving the country
Documentary Requirements for Land-based Applicants
The applicant is required to prepare the original and photocopies of the following documents:
Self-made bio-data /resume with detailed work experience
Valid Passport
High School/College Diploma
Transcript of Records
Valid NBI Clearance
Employment Certificates (of at least 2 years experience in one position)
Training/Skills Certificate
1 piece 2×2 colored picture (6 pcs. for MOH-KSA applicants)
Active e-mail address
For professionals: Valid PRC ID
For professionals: Board Certificate
For professionals: Board Rating
For Muslim Applicants: OMA Certificate
For Walk-In Registration
Step 1. Submit documentary requirements for evaluation at the Window M of the Manpower Registry Division on the left wing of the Ground Floor, by the Lobby Area of POEA and wait for the result of evaluation.
Step 2. Proceed to the encoding room located in the same area. This is  for the encoding of registration data, and only if documents are complete and in order. In the event of incomplete documents, the application will be returned.
Step 3. Return to Window M for the issuance of Land-based Registration Card.
Step 4. Wait for notice for possible referral to prospective employer. If not notified within six (6) months, update your registration by accessing the POEA website or visiting the POEA's Manpower Registry Division.
For On-Line Registration
Register on-line through any internet facility via the POEA website. Fill out the required information and prepare the documentary requirements for submission. This should take no more than 30 minutes to process if the complete documents are submitted.
POEA also has addresses requests for information or assistance from the general public via the Public Information and Assistance Center. Anyone who needs more information regarding POEA services may reach out to them via email (info@poea.gov.ph) or through their hotline numbers (722 1144 and 722 1155).