The Philippine Overseas Employment Administration (POEA) announced that the original validity or the revalidation of overseas employment contracts (OECs), which expired during the enhanced community quarantine (ECQ) period, has been extended until all community quarantine measures in the country are lifted.
The announcement was based on the latest advisory released by the Philippine Overseas Employment Administration (POEA) dated August 27.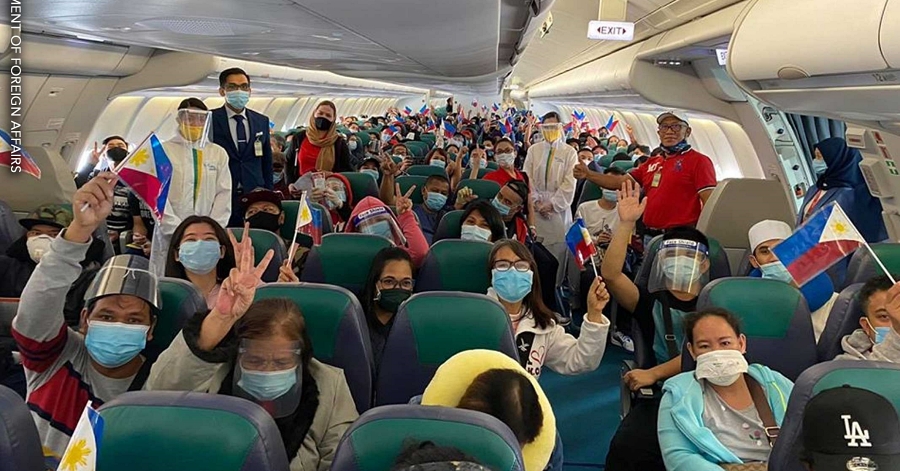 OECs Valid Until Community Quarantine Measures Lifted – POEA
According to the statement, "Departing OFWs with expired OECs during the period of enhanced, modified, and general community quarantine may proceed to the POEA issuing Office of the POEA or at the Labor Assistance Center (LAC) in the Philippine International Airports," the Manila Bulletin reported.
In the statement, the agency also highlighted that all concerned parties that the said requirements stated in the Advisory No. 48, which asked for the revalidation of expired OECs during ECQ, will be presented for evaluation, revalidation, and stamping to be marked as "CLEARED." 
In the meantime, all OFWs who are scheduled to leave the country but have expired OECs are advised to visit the office of the POEA that issued the document.
Alternatively, they can also go to the Labor Assistance Center (LAC) at the Ninoy Aquino International Airport and other international airports in the country, said the POEA. 
OFWs will be required to present the original copy of their expired OEC, a copy of their employment contract, a copy of their valid work permit/visa, and a valid passport.
The OEC, also known as the clearance/exit pass, is issued by the POEA to certify the regularity of recruitment as well as documentation of an OFW.
The document is presented by the OFW to the immigration officer to at the airport of exit in the Philippines.
In line with this, the recruitment industry has expressed the need for the streamlining of deployment procedures after the Anti-Red Tape Authority met with POEA.
The POEA has reported a significant drop in the deployment of OFWs went down by 47% to 460,264 during the first half of the year, from 870,015 during the same period last year.
ALSO READ: PhilHealth Premium Payment Not Required for OEC Release – POEA