It can be challenging for overseas Filipinos to open a savings account in their home country of the Philippines. You are required to provide an address in order to open an account with the majority of banks, including Metrobank and BPI.
However, what about workers from other countries who are only in the Philippines for a period of six months? This is where a Security Bank OFW savings account comes in handy. Security Bank is dedicated to assisting our overseas Filipino workers (OFWs) in an easy way to save the money they have worked so hard to acquire.
The process of opening an Overseas Financial Worker Savings Account with a Security Bank is quick and simple. Even if you are in a different country than the financial institution, it is still possible to register an account fairly quickly. The following is some information that you need to know and adhere to in order to open a bank account with Security Bank Philippines effectively.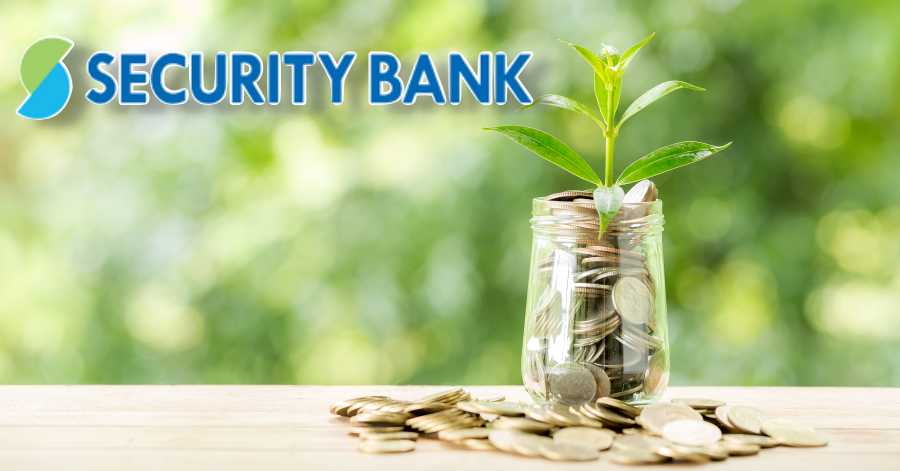 What is Security Bank OFW Savings?
When it comes to money, we often look to find the best savings accounts online. It's a convenient way for us to save for unexpected situations or future expenses. Savings accounts with roundabout transactions are another option that's worthy of your consideration. Security Bank OFW Savings Account is one of these options since it also gives you a higher interest rate in exchange for being more vigilant and mindful of your finances.
Security Bank is a universal bank in the Philippines that provides services to retail, commercial, corporate, and institutional customers. It is a leading and trusted institution in the financial industry. Since 1951, it has exhibited experience in financial management, stability, consistent profitability, and continuous expansion across decades of devoted banking activities. Moreover, it has done so while maintaining a high level of customer satisfaction.
In addition to offering a wide variety of financial services to Filipinos, such as financing and leasing, foreign exchange and stock brokerage, investment banking, and asset management, Security Bank has reaffirmed its commitment to its brand promise, "You deserve better," which states that the bank will prioritise the needs of its customers in meeting their banking requirements.
In recent years, despite the intense level of competition, Security Bank was able to establish a nationwide presence across the archipelago of the Philippines by pursuing aggressive growth strategies. These strategies included increasing the number of service branches as well as the number of strategic ATM locations.
Features
Interbranch Banking: You won't incur any fees when you move money to another Security Bank account.
Prioritized Security: Receive Text Message Updates on Selected Transactions
Formless Transactions: By eliminating the inconvenience of filling out forms, you can save yourself time and effort.
Online Banking: Take advantage of the bank's solution, which has won awards and is lauded for being user-friendly and versatile.
The Security Bank OFW Savings Account that you can get is a term deposit account that has a minimum value of P500 and a maximum amount that can reach P50,000. Any Security Bank location across the nation can initiate the opening of the account for you.
A higher interest rate of 1.5 percent per annum compounded monthly is offered by the Security Bank OFW Savings Account compared to the interest rates offered by other banks. You will not be subject to any fees or a reduction in interest if you decide to take money out of this account at any time. You are also entitled to unlimited free online banking transfers using either eBanking or Phone Banking, in addition to receiving free withdrawals from any Security Bank ATM located around the country.
You are permitted to open multiple accounts with the Security Bank OFW Savings Account under one or more names; however, each account can only be used by a single individual at any given time. This means that if you wish to register another account under a different name, you must first close the previous one before registering a new one under that name. If you want to register another account under a different name, you must first close the old one.
Why Open a Security Bank OFW Savings Account?
A Security Deposit Bank An overseas financial worker savings account is a fantastic solution to consider if you are interested in accruing interest on your funds while you are living outside of the country. Either you can use it to send money back to your family or you can use it to pay for things while you are away. You should set up an account for overseas workers (OFW) if you have plans to work abroad in the near or distant future.
One of the most prominent financial institutions in the Philippines, Security Bank has over 1,000 branches and more than 500 automated teller machines around the country. The bank has been in business for more than 60 years and has locations in a variety of countries and regions, including China, Hong Kong, Singapore, Japan, and Korea, among others.
What are Security Bank Deposit Products (Savings)?
All-Access Checking Account (Initial Deposit: PHP 5,000.00) is a savings and checking account in a package that can be a perfect choice for depositors who manage a highly active personal cash flow. It comes with a passbook, a checkbook, and a debit (ATM) MasterCard and allows an easy access to funds for daily personal and business transactions.
Easy Savings Account (Initial Deposit: PHP 5,000.00) This is the most fundamental and straightforward savings account that Security Bank has to offer; it is also the most suitable for novices. It comes with a debit MasterCard that can be used for shopping, dining out, and paying payments online or offline. This card can be used for all of these things.
eSecure Online Savings Account (Initial Deposit: PHP 5,000.00) The existing customers of Security Bank Peso Casa can take advantage of this high-yield savings account. When working for financial objectives, it can be a helpful companion.
Build Up Savings Account (Initial Deposit: PHP 5,000.00 [regular] and PHP 50,000.00 [premium]) This guarantees an interest rate that is over three and a half times greater than the average rate offered by conventional savings accounts. If you are a dedicated saver with a lot of self-control and you want to put money away for the long term, this account could be ideal for you.
Money Builder Savings Account (Initial Deposit: PHP 10,000.00) Individuals that consistently save money, sole proprietors of businesses, freelancers, and even companies may find it worthwhile to recommend Security Bank's high-interest savings account, which is one of several such accounts that the bank provides.
US Dollar Savings Account (Initial Deposit: USD 500) This is a savings account denominated in a foreign currency that offers the use of a safe and secure remittance depository for dollars. The interest rate that Security Bank provides for this specialised kind of account is among the highest available.
Chinese Yuan Savings Account (Initial Deposit: CNY 3,500) This is the account offered by Security Bank to customers who have expressed an interest in maximising their earnings potential through the use of CNY.
Third Currency Accounts. These are savings accounts that do not accrue interest and provide you with safety and security for your foreign currency. The following forms of acceptable payment may be used to open them: The Hong Kong Dollar (HKD), the Singapore Dollar (SGD), the Australian Dollar (AUD), the Canadian Dollar (CAD), the Chinese Yuan (CNY/RMB), the Japanese Yen (JPY), and the British Pound are the currencies used in Hong Kong and Singapore respectively (GBP).
Who can Open a Security Bank OFW Savings Account?
You have the option of opening a Security Bank OFW Savings Account if you are a Filipino national working outside the country. The purpose of this straightforward savings account is to provide a secure location for your funds while you are away from home.
The Security Bank OFW Savings Account is available to all Filipinos working outside the country, in addition to the family members they leave behind in the Philippines. Returning workers who have already spent their contract period abroad or those whose contracts have been ended prematurely due to job loss or other circumstances are also eligible to register an account with the company.
What are the Documents Required to Open a Security Bank OFW Savings Account?
When creating a savings account with Security Bank, the following pieces of documentation are required at a minimum (the criteria for opening other types of bank accounts may differ):
Accomplished Account Opening Online Form (submitted online)
SMS-Received Reference Number
1 Primary or 2 Secondary ID Cards
Required initial deposit
The following is a list of valid identification documents with photographs that have been issued by official authorities, have been signed by those authorities, and are recognised by Security Bank:
Primary Identification Cards
Passport
Driver's License
Professional Regulations Commission (PRC) ID
Digitized Voter's ID
Government Service Insurance System (GSIS) e-Card
Social Security System (SSS) Card
Senior Citizen Card
Unified Multi-purpose ID
Alien Certification of Registration (ACR) I-Card
Integrated Bar of the Philippines ID
School ID
NCDA ID
Postal IC (PVC Plastic Card)
Secondary Identification Cards
Company ID
National Bureau of Investigation (NBI) Clearance
Police Clearance
Postal ID
Barangay Certification/Clearance
Overseas Workers Welfare Administration (OWWA) ID
OFW ID
Seaman's Book
Government Office and GOCC ID, e.g. Armed Forces of the Philippines (AFP ID), Home Development Mutual Fund (HDMF ID)
Department of Social Welfare and Development (DSWD) Certification
PhilHealth Insurance Card ng Bayan (PHICB)
City Health Card/Health Certificate Card
Tax Identification Number (TIN) Card
How to Apply for a Security Bank OFW Savings Account
There is a high likelihood that opening a savings account or other deposit account, as well as the requirements for doing so, will be substantially identical across all Philippine banks. The standard procedure, in my experience working with large commercial banks, entails the completion of a few pieces of paperwork, the presentation of identification cards and sometimes other criteria, and the provision of personal information that can be verified.
The process of opening a bank account with Security Bank has been streamlined into three easy steps, which are as follows:
Step 1: Complete the New Account Opening Form that can be found online. Visit the primary website of Security Bank and click the "Open an Account" button (links can be found on the mid-page promotional photo, on the page footer, and on the Accounts menu). Fill out the forms for opening an online account, and then click the Submit button.
Step 2: Receive a text message with your Reference Number. After you have finished filling out the Account Opening Online Form, you will get a confirmation by SMS (a mobile message), which will include your reference number.
Step 3: Proceed with the process by going to the Servicing Branch of the Security Bank of your choice. Give the bank employee your completed list of requirements for opening an account (Check Account Opening Requirements listed above). Your initial deposit should be made, and you should get your debit MasterCard and/or passbook, if any of those are available to you.
Tips Before Opening an OFW Savings Account
1. Research your Account Type
You should familiarise yourself with the many kinds of bank accounts that are accessible to you before opening your first bank account. Which type of financial account—checking or savings—do you choose for your money? You never know, you might find that trying a little bit of everything is enjoyable. Make sure you inquire about the advantages and disadvantages of the other available accounts, regardless of which one you decide to go with. You are required by law to undertake an investigation into the state of your current finances and compile the relevant information.
2. Learn how to keep your account up to date.
There are currently deposit policies in effect at a number of different institutions. While the deposit is being processed, it is possible that you may not have immediate access to the funds. This is because of the processing time. You really ought to do some more research on this topic! There is also a need for a "minimum balance," which is a form of restriction that many different kinds of financial institutions impose. If the balance in your account drops below that threshold, you may be subject to a fine or have the ability to use your debit card or ATM restricted.
3. Inquire about the bank's fees
Before you go ahead and open a bank account, there are a few things you ought to think about first. Customers of some banks aren't always informed about the fees that their bank charges them right away. A few examples are ATM costs, bank fees, overdraft fees, fees for maintaining a minimum balance, fees for maintaining a minimum usage or activity, and monthly or annual account fees. Other expenses include fees for maintaining a minimum usage or activity. It's possible that all of these fees will quickly add up. You need to familiarise yourself with these costs so that you won't be caught off guard when you get your bill.
4. Don't settle for the first bank you come across when opening an account.
You are not required to open your first bank account with the first bank that comes to mind. You are free to choose any bank that you like. You have access to a plethora of extra possibilities to choose from. It is recommended that you investigate a couple other potential financial institutions. Simply walking around to the different branches of the banks you visit will allow you to collect information from those branches. Research the bank that a member of your family, a close friend, or even a casual acquaintance has been using for a considerable amount of time. If the bank learns that you were referred to them by a client who has done business with them for a long time, they will almost certainly offer you further incentives.
5. Look for digital platforms
One of the most useful capabilities that are offered by the technologies that are available today is the capability to carry out financial transactions via the internet. It is possible that certain financial institutions, despite the fact that the vast majority of them will offer it, will opt not to. Make getting information on this instrument your first priority, and get it checked out as soon as you can. Internet banking comes with a plethora of helpful qualities built right in, two of which are the capability to pay bills and the capability to transfer money between accounts. Having the option to handle one's banking online can be an extremely helpful convenience to have when one is juggling a busy day and packed schedule. It is possible that you may still be able to properly manage your finances even if you are unable to go to the bank as frequently as you would want.
6. Weigh the Benefits
When opening your first bank account, there are a few things you should keep in mind, and we've listed them here. It is of the utmost importance to make inquiries concerning the benefits offered by a financial institution.
The use of automated teller machines and debit cards,
the issuance of free checks, and
the elimination of the need for paper invoices are only some of the additional benefits offered by some financial institutions to their clientele in addition to the provision of free checking and savings accounts.
Find out what services are provided by the financial institution you are considering working with before you make a commitment to doing business with them.
7. Take charge of your account
When the owner of an account does not have any control over that account, it is one of the most frustrating outcomes that may occur in the financial world. Keep in mind that as a young adult, you are expected to accept responsibility for the decisions and actions that you make. Cheque balancing is a task that requires you to use your arithmetic skills, and learning how to do so is a prerequisite. Bring your cash register with you, as well as a debit card, if you have access to one, and make sure it is up to date. You should never be in the dark about the quantity of money in your account, and you should always have full control over it.
You can now easily open a bank account if you are an Overseas Worker, especially if you are using the salary you are earning abroad.
The process of creating a bank account in the Philippines has been much simpler in recent years, making it possible to do so even if you are working outside of the country at the present time.
Even if you are not a resident of the Philippines but would still like to open a bank account there, you will have no trouble doing so because there are many banks in the nation that are happy to work with customers who are not locals. If you are interested in opening a bank account in the Philippines, you can find more information here. It is not necessary for you to be a resident of the Philippines in order to open a bank account there; doing so will not present you with any challenges. They are willing to admit people into their system regardless of where they are from or what nationality they have, regardless of the background they come from or the country they come from.
In addition, it is not difficult for them to open bank accounts, particularly if they have money sent from outside the country using a Security Bank OFW savings account or another method, such as PayPal or Payoneer, etc.
Video: How to Open a Security Bank Savings Account with ATM Card
Here's a video tutorial on how anyone, including OFWs, can open a Security Bank Savings Account. As you know by now, there are several to choose from. And for this video, it's about Security Bank's Easy Savings Account, which is a good account for OFWs who are looking for an alternative to regular bank accounts.
It has a minimum balance requirement of Php 5,000 and allows you to withdraw your money anytime you want, wherever you may be in the world. To know more about this savings account's features and steps to open one, make sure to watch this video guide until the end.
Frequently Asked Questions
How can I fund my account?
The following are some more methods for funding your account, in addition to making a deposit in person at a branch counter:
Security Bank Cash acceptance machines (CAMs) – If you already have your ATM card with you, simply visit any of our CAMs to make deposits to your Security Bank account. Click here to find the CAM nearest to you
Fund Transfer from other Bank's using Instapay or PESONet – when sending, select Security Bank and make sure to input the correct account number, account name, and amount. Applicable transfer fees may apply.
Fund Transfer via Digital Wallets such as GCash and PayMaya – The "Send Money to Bank Account" feature lets you transfer money from your digital wallet to Security Bank.
Can I do the video call interview on a weekend or holiday?
The Account Opening service provided by MS Teams is currently offered by Security Bank on weekdays between the hours of 9:00 am and 4:00 pm (excluding holidays). You will receive an SMS and email confirmation once the online form has been successfully submitted, and the confirmation will include the reference number as well as information on how to proceed.
How can I claim my ATM or Checkbook?
You can pick up your chequebook and/or ATM card at the bank that you specified as your preferred location in the online account opening form. Before coming to the branch, we kindly ask that you wait for our email instructions, which will contain information on your account.
On the day of your visit, you will be requested to sign a signature card to replace the temporary signature that you have uploaded to our website. This signature card will replace the signature that you have already uploaded.
How will I know when to expect the call?
You should expect a call on one of the days that you indicated would work best for you in the online account opening form. A text message from our Customer Associate (CA) will be sent to you fifteen minutes before the call is scheduled to begin.
I want to open a Joint or Business Account via Skype.
At the moment, opening an online account with Security Bank may only be done so using MS Teams for individual accounts. Keep up with the latest information.
Is the service available in all branches?
Only few branches are able to offer account opening through the use of Microsoft Teams at this time. In the not too distant future, further branches will be added.
Conclusion
If you are an OFW, you should start saving money in an investment account right away because the timing couldn't be better. You have nothing to lose if you save your money in an Overseas Financial Worker Savings Account offered by Security Bank. It is possible, if nothing else, that this thing will turn out to be the key that lets you into the world of independent living in the future.
The Security Bank OFW Savings Account gives its customers access to several appealing features that have the potential to be of considerable benefit to OFWs. Friends and family members in the Philippines who benefit from monthly remittance payments from Filipinos working abroad will find that the ability to conduct transactions in pesos, the national currency of the Philippines, is a significant improvement. This is a substantial benefit, and it comes in addition to earning a good interest rate on other products, such as loans.
READ NEXT: How to Apply for Security Bank OFW Loan
Contact Information
Address: 6776 Ayala Avenue, Makati City, Metro Manila
Telephone Number: 8887-9188
Website: https://www.Security Bank.com/
Email: customercare@securitybank.com.ph
Contact Information: