People frequently assert that there is no place like home. But what if your residence is in the Philippines and you work abroad? Saving money while working as an OFW might be quite difficult. However, if you're a wise saver looking to invest in your future, a Landbank OFW Savings Account could be for you. We'll go over all you need to know about Landbank's savings account for Overseas Filipino Workers in this article (OFWs).
Also Read: 13 Best OFW Loans in the Philippines (Banks and Government Agencies)
It is imperative for Overseas Filipino Workers (OFWs) to have a savings account with Landbank designated specifically for OFWs. But how exactly does one go about creating an account? An explanation of how overseas Filipino workers (OFWs) can open a savings account with a landbank is provided below without further ado.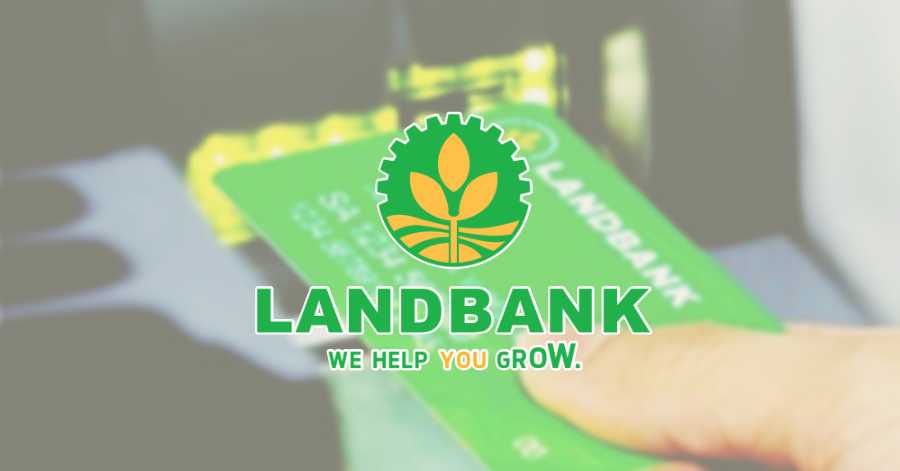 What is Landbank OFW Savings?
Overseas Filipino workers (also known as OFWs) can create a Landbank OFW savings account if they are employed in a country outside of the Philippines. It functions in much the same way as a standard savings account, but comes with a few added perks. You can find further explanation in the following!
Under its Bagong Bayani Program, Landbank presents a menu of savings and investment instruments with the goal of assisting and empowering Overseas Filipinos to save and grow the money they have worked so hard to earn over the long term, as well as to contribute to the creation of jobs and livelihoods, particularly in rural areas.
Landbank is actively involved in promoting financial literacy among overseas Filipino workers (OFWs) as well as the OFWs' families by working in partnership with various OFW groups, as well as Filipino migrant associations and organisations, to host a variety of events, forums, and seminars locally and internationally.
Features
The Landbank Overseas Filipino Worker Funds Account is an investment vehicle that enables you to accumulate interest on your savings. When you save money, you have the potential to earn interest at a rate of up to 3.5 percent each year.
A form of savings account accessible by a card that is particularly designed for Filipinos living outside of the country. Only Php 100.00 is required to start an account, and there is to be no ongoing balance.
Generic and personalised versions are both available for purchase. On receipt of an application, LBP Overseas Officers and other ORG designated staff will issue a generic card, while LANDBANK branches will issue personal cards with the account holder's name embossed on the card. The generic card can be used at any LANDBANK branch.
The initial deposit for the Bagong Bayani ATM account is merely P100, and there is no required minimum amount to keep the account active. OFWs and their beneficiaries have the option to open a Bagong Bayani Passbook account with a needed initial deposit of only P100 and a required average daily balance of only P5,000 in order to qualify for interest earnings on the account.
You can open your account at any of Landbank's branches located around the country, or you can do it online using Landbank Digital Onboarding System (DOBS).
When you open a standard savings account, you won't have to worry about paying any monthly service costs.
Take advantage of the Landbank OFW Savings Account so that your money can continue to grow even after you've left the country.
Why Open a Landbank OFW Savings Account?
The Landbank OFW Savings Account is the ideal savings account for Overseas Foreign Workers (OFWs) who are currently employed in a foreign country. The account has no requirements for a minimum balance and provides free services, including a free chequebook, free ATM card, and free access to internet banking. In addition, there are no service fees assessed for making deposits or taking money out of the account.
Who can Open a Landbank OFW Savings Account?
To open a Landbank OFW Savings Account, you:
Must be an OFW or have a family member who is an OFW.
Must also be at least 18 years old and have a valid passport.
Must have a valid employment contract or working visa issued by the Philippine Overseas Employment Administration (POEA).
Must have an active mobile number or email address linked to your account so that we can send you alerts and notifications about your account.
What are the Documents Required to Open a Landbank OFW Savings Account?
The documents required for the Landbank OFW Savings Account are:
Landbank OFW Savings Account Application Form, which can be downloaded from their website.
Landbank OFW Savings Account Deposit Slip, which you can also find on their website.
A certified true copy of your passport and valid visa (if applicable). This is because it must be authenticated by any government-authorized officer before submission.
How to Open a Landbank OFW Savings Account
Offline
Visit a Landbank branch and fill out an application form
Present the required documents: proof of identity, proof of address and voter's ID or NBI clearance
Deposit your cash into the account
Withdraw your cash from any Landbank ATM machine
Online
Step 1 – Visit the official website of Landbank and fill the application form for account opening.
Step 2 – Prepare at least one (1) valid identification card (ID) and your initial deposit.
Step 3 – Submit your ID and deposit on your account through the nearest Landbank branch.
Frequently Asked Questions
1. How much does the Landbank OFW Savings account cost?
There is no maintenance fee associated with the Landbank OFW Savings Account. However, you will be charged a withdrawal fee if you make more than three transactions in a day. This means that if you make three withdrawals, your fourth withdrawal will not be free of charge.
2. Is there a minimum balance requirement?
No. You can open an account with as little as P100 and maintain a balance below P100 afterwards. Do note that if your account has no activity for two years or more (i.e., no deposits or withdrawals), it will be automatically closed so don't let this happen!
3. Can I apply for Landbank OFW Savings Account with a foreign passport?
Yes. You can apply with a foreign passport. However, you need to provide a proof of address from any of the following:
Government utility bill (electricity/water/sewer)
Current lease contract covering at least 6 months (with name and address clearly written)
Bank statement (with name and address clearly written)
4. Can I withdraw my savings anytime?
Yes. You can withdraw your savings anytime but subject to the maximum daily withdrawal limit set by BSP. For example, if the daily limit is P5,000, you can make a withdrawal as many times as you want within that day but not exceeding P5,000 in total or else you might get charged with late payment penalties. If you are an OFW and planning to come home soon, we suggest that you maintain an emergency fund that can be used for any emergency expenses during your absence from home.
5. What are the benefits of Landbank OFW Savings Account?
There are two main benefits of this account – low minimum balance requirement and high interest rate. You can also enjoy free ATM withdrawals abroad, free cashier's checks, and free SWIFT money transfer service.
Tips on Opening a Landbank OFW Savings Account:
1. Research your Account Type
Before opening your first bank account, educate yourself on the various types of bank accounts available to you. Do you prefer a checking or savings account for your money? You never know, you might like a sample of everything! Regardless of the account you choose, make sure you ask about the benefits and drawbacks of the other options. You are obligated by law to conduct an investigation into your existing financial situation and assemble the necessary facts.
2. Learn how to keep your account up to date.
A number of institutions currently have deposit policies in place. It is likely that you will not have immediate access to the funds while the deposit is being processed. This is something that you should look into further! A "minimum balance" requirement is another type of restriction that many financial institutions impose. If your account balance falls below that level, you may be fined or have use to your debit card or ATM restricted.
3. Inquire about the bank's fees
Here are a few things you should consider before opening a bank account. A number of banks have fees that are not immediately revealed to customers. ATM fees, bank fees, overdraft fees, fees for keeping a minimum balance, fees for maintaining a minimum usage or activity, and monthly or annual account fees are a few examples. All of these costs might soon pile up. You should become acquainted with these fees so that you are not startled when you receive your statement.
4. Don't settle for the first bank you come across when opening an account.
You don't have to open your first bank account with the first bank that comes to mind. There are plenty additional alternatives available to you. You should look into a few other financial institutions. You can gather information from each bank you visit by just walking around to each one. Investigate the financial institution that a member of your family, a close friend, or a casual acquaintance has used for some time. If the bank discovers that you were suggested to them by a long-term client, they will almost definitely offer you more incentives.
5. Look for digital platforms
The capacity to execute financial transactions through the internet is one of the most beneficial technologies accessible today. Although the vast majority of financial institutions will provide it, some may choose not to. Inquire about this instrument as soon as possible and make it a top priority. Internet banking comes included with a wealth of useful capabilities, two of which are the ability to pay bills and transfer money across accounts. When dealing with hectic days and schedules, having the ability to handle one's banking online can be extremely beneficial. Even if you are unable to visit the bank as regularly as you would want, you may still be able to manage your funds.
6. Weigh the Benefits
The following are some pointers to consider while opening your first bank account. It is critical to enquire about the perks provided by a financial institution. As additional advantages for their customers, some banks provide free checking and savings accounts, as well as reduced costs for using ATMs and debit cards, free checks, and paperless invoicing. Find out what the bank you want to partner with has to offer before you commit to doing business with them!
7. Take charge of your account
One of the most aggravating financial results is when the account holder has no authority over the account. Remember that as a young adult, you are expected to take responsibility for your actions. Learning how to balance your chequebook necessitates the application of your math skills. Bring your cash register, as well as a current debit card if you have access to one. You should always be fully aware of, and in complete control of, the amount of money in your account.
You can now easily open a bank account if you are an Overseas Worker, especially if you are using the salary you are earning abroad.
Even if you are currently working outside of the Philippines, opening a bank account in the Philippines is much easier than it used to be.
Even if you are not a resident of the Philippines but wish to open a bank account there, you will have no issue doing so because there are many banks in the nation that are happy to work with non-local customers. Even if you are not a resident of the Philippines, you will not have any difficulty opening a bank account there. They are willing to accept people from all backgrounds and nations into their system, regardless of where they come from or what nationality they have.
Furthermore, opening bank accounts is not difficult for them, especially if they have money sent from outside via a Landbank OFW savings accounts or another way, such as PayPal or Payoneer, etc.
Video: How to Apply for a Landbank OFW Savings Account Using DOBS
When you apply for a Landbank OFW Savings account through the Digital Onboarding System, you will learn about the different features and perks that are available to you. In this video, you will learn about these features and benefits (DOBS). The purpose of this digital platform is to make the process of opening a bank account with Landbank more user-friendly, expedient, and uncomplicated, hence reducing the amount of time and effort required on your part. Make sure to watch the video until the end to learn   more about the Landbank's new digital platform.
Conclusion
If you are an OFW, now is the perfect time to begin putting money away in an investment account. With an Overseas Financial Worker Savings Account from Landbank, you have nothing to lose. If anything, it could even end up being the item that unlocks the door to your future financial independence!
The Landbank OFW Savings Account provides its customers with a number of enticing features that have the potential to be of great use to overseas Filipino workers. The fact that transfers may be done in pesos, the currency of the Philippines, is a great gain for friends and family back home who receive monthly remittance payments from overseas Filipino workers (OFWs). In addition to receiving a good interest rate, this is a significant benefit.
READ NEXT: How to Apply for Landbank OFW Loan
Contact Information
Address: 32/F, LANDBANK Plaza 1598 M.H. del Pilar Dr. J. Quintos St. Malate, Manila
Telephone Number: (02) 8-405-7000 or 1-800-10-405-7000 (Domestic Toll Free)
Website: https://www.landbank.com/
Email: customercare@mail.landbank.com
Contact Information: