The first thing you should do when you decide to save money is to open a savings account. Overseas Filipino Workers (OFWs) and their families are fortunate to have the option of opening OFW bank accounts to better satisfy their financial demands. In this post, we have listed a rundown of the most common savings accounts for OFWs that are provided by respectable Philippine banks.
The majority of Filipinos place a high emphasis on putting money away for the future. This is especially true for OFWs who have braved the uncertainty of migrating their families to a new country in order to provide for them.
Also Read: Thinking of Building Your Own Home? Here are 7 Tips to Save Money
One of the best ways for overseas Filipino workers to put money away is to open savings accounts for OFWs. Thankfully, several banks in the Philippines offer savings accounts that are tailored specifically for overseas Filipino workers (OFWs).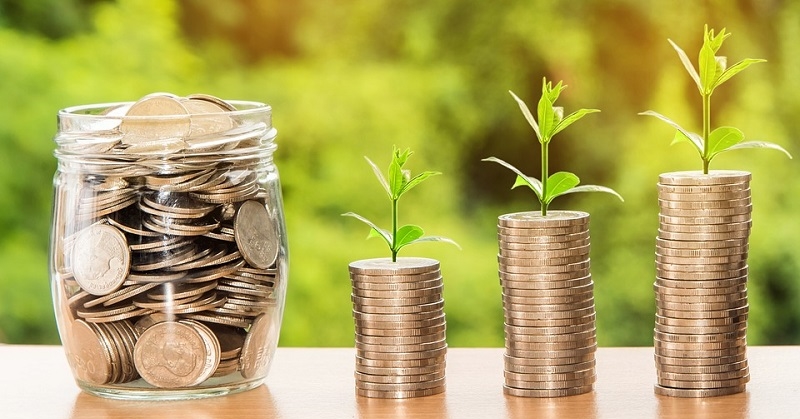 17 Best Savings Accounts for OFWs and Seafarers
These savings accounts for OFWs could be perfect for a variety of purposes, including the sending of remittances and the simple act of saving for the future.
It's possible that these accounts offer higher interest rates than standard savings accounts, enabling overseas workers to build up their wealth more quickly. In addition, many accounts for overseas workers offer additional benefits, such as free remittances and insurance protection for the account holder.
If you would like to save money, you can open any of these savings accounts for OFWs with any of the following banks:
1. BDO Kabayan Savings
You can start a BDO Kabayan Savings account with just PHP 100 or USD 100. As long as you make a payment into the account at least once every year, it is possible that the account to have a zero sustaining balance. Those who are able to save more money will also be eligible for free life insurance and free accident insurance. In addition, if you keep a clean record, it will improve the likelihood that BDO would grant you a loan.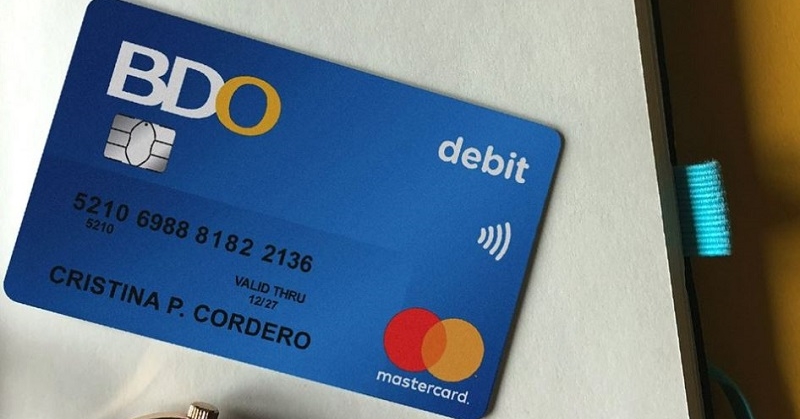 2. BPI Savings
One of the most important and widespread financial organisations in the Philippines is called the Bank of the Philippine Islands (BPI). There are two different types of savings accounts for OFWs offered by them: the BPI Express Teller and the BPI Maxi-Saver. Both of these accounts provide greater interest rates on deposits. Because it offers free accidental and life insurance, the BPI Pamana Padala is another suitable solution for overseas Filipino workers (OFWs).
The online banking system offered by BPI is one of the company's most distinguishing features because it enables customers to monitor their financial activity, transfer and receive money, and pay bills from any location in the world.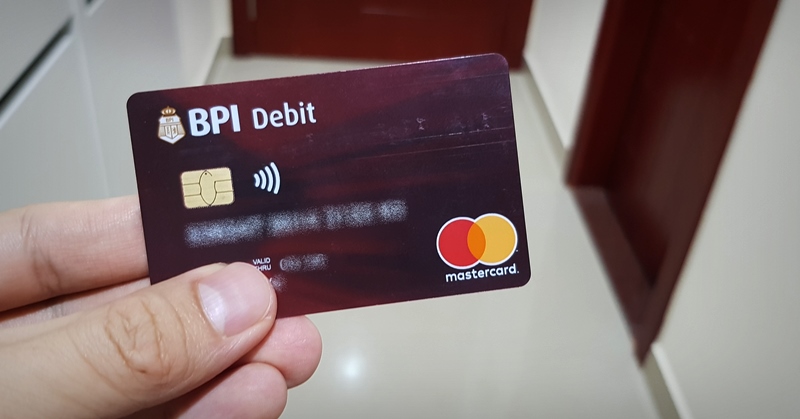 3. Chinabank Overseas Kababayan Savings
The Chinabank Overseas Kababayan Savings was established, as its name suggests, with the OFW in mind. To keep the interest rolling in, the account needs only a sustaining balance of PHP 1,000. In addition, you won't have any trouble sending payments because you can easily access your account online or using your mobile banking app.
4. Metrobank OFW Savings
You don't even need money to start a Metrobank OFW Savings account because there is no initial deposit and no maintaining balance. It allows you to transfer money, pay bills, and save money all while earning interest. You can also access it at any time, from anywhere in the world!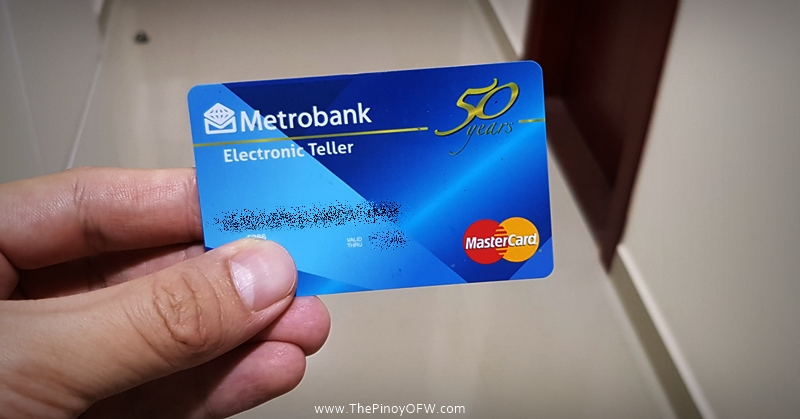 5. PNB OFW Savings
One of the most reputable and established financial institutions in the Philippines is the Philippine National Bank (PNB). They now have access to a PNB OFW Savings account, which does not require a minimum amount to create the account or to keep it open. It provides the OFW and his or her beneficiaries with ATM cards, enabling them to use the account whenever and wherever they choose.
Asia United Bank is a bank founded in the Philippines that provides banking services to Overseas Filipino Workers (OFW). The bank's headquarters are in Metro Manila, with branches in Davao, Cebu, and Laguna. Asia United Bank was founded in 1988 and quickly rose to become one of the Philippines' leading banks. It is also one of the top ten money lenders in the country. In addition to financial help for OFWs, Asia United Bank provides a variety of products and services for domestic consumers, such as checking accounts, time deposits, checking accounts, and internet banking services.
You can open an OFW Savings Account with Asia United Bank either online or at any branch that is local to you. You can use this account to meet your financial needs, such as paying your bills or receiving remittances from family members who live in your home country.
Minimum Initial Deposit: N.A.
Minimum Maintaining Balance (ADB): Php 5,000
Interest Earning Balance (ADB): Php 500,000
Interest Rate: 0.100% p.a.
Withholding Tax: 20%
Term/Repricing Cycle: N.A.
Interest Credited: Quarterly
Fund Access: Interbranch transactions, ATM, Internet and Mobile Banking
Transaction Record: Passbook
The new savings account offered by the Bank of Commerce was developed with the goal of catering to the special requirements of overseas Filipino workers. It provides customers with a number of features and services, all of which are geared toward making it simpler for them to handle their financial matters. One of the primary purposes of the account is to simplify the process of remitting funds back to their families.
INITIAL DEPOSIT AND MAINTAINING ADB: PHP 0
REQUIRED ADB TO EARN INTEREST: PHP 5,000
INTEREST RATE
INTEREST CREDITING: Monthly
An OFW savings account that's offered by the Producers Savings Bank allows Filipinos to transfer their funds to their relatives in the country. The owner of the account will be notified whenever a new deposit is made, and this will allow you to estimate the withdrawal time of the funds.
It is in your best advantage to open an account with Producers Savings Bank as soon as possible and begin saving money there as soon as feasible. Why? One of the most significant financial institutions in the Philippines, PSBank, also operates a savings institution known as Producers Savings Bank (PSB), which operates as a subsidiary of PSBank.
Because Overseas Filipino Workers (OFWs) have a specific need for a specialized deposit product, this form of account has been established to meet their particular criteria so that financial institutions can better serve OFWs. By enabling money to be deposited into an OFW savings account that is provided by Sterling Bank, it is intended to make it easier and more supportive for overseas Filipino workers to plan for future remittances. This is one of the goals of this initiative.
The Bank of Makati's special deposit product for Overseas Filipino Workers is designed to meet their specific needs. It features a variety of features that make it easier for them to manage their money while they're overseas. One of the main reasons why this account was created is that it allows them to deposit cash into their savings account.
Only P500.00 initial deposit to open an account
Your own passbook to help you keep track of every transaction and your bank balances
With option to issue an ATM card as an added convenience to access your account via BancNet ATMs and cashless transactions in merchant establishments nationwide.
You can earn rewards and interest on your savings with this account. There are various perks and incentives that you can take advantage of, such as cash back from the bank, as well as discounts and freebies from local businesses. Depositing money into the account and using its services will also increase your points.
Besides being able to develop a solid credit history, opening a savings account with PBCOM can also help you get a better deal on insurance or personal loans. These are some of the reasons why people should consider opening a savings account with this bank:
The minimum required to keep an active Savings Account is 5,000 Philippine Pesos.
POP makes the convenience of internet banking available (PBCOM Online Platform)
Experience the freedom that comes with choosing the options for your account that are tailored to your specific requirements, whether they are professional or personal.
You have the opportunity to increase your balance while simultaneously earning larger rewards thanks to our tiered interest rates.
The procedure of opening a new account can be initiated quickly and easily through the online banking platform provided by Unionbank. Because it is essential for them to be able to get in touch with you in the event that this becomes necessary, you are required to provide your fundamental information, such as your name and your various contact details.
You need to provide personal information as well as evidence of employment in order for Unionbank to open an account for you if you are currently employed outside of the country and you want Unionbank to do so for you. After you've done that, they could think about letting you open an account with them. Because of this, Unionbank will be able to do an identification check on you at their earliest convenience.
Opening an Overseas Financial Worker savings account with Security Bank is one of the most effective ways to boost your savings rate. You will be able to keep better track of your finances while still accruing a higher rate of interest with this account. In the Philippines, one of the most well-known and esteemed financial institutions is called Security Bank.
Customers who fall into the categories of corporate, commercial, and institutional receive a comprehensive offering of goods and services from this company. It has been growing at a rate that is both constant and stable throughout the course of many years. The company's consistent growth is more indication that it provides satisfactory services to its customers.
The Bagong Bayani Program, which is made available by Landbank, has as its primary objective the provision of help to Overseas Filipinos in their efforts to save money and make financial investments. They are given the tools and resources they need to increase their income and contribute to the creation of greater employment possibilities and means of sustenance as a result of this.
Landbank is able to improve the level of financial literacy among Filipinos who are working in other countries because it collaborates with a wide variety of different people and organizations. In addition to that, it organizes a variety of various events and seminars that are oriented toward the families of overseas Filipino workers (OFWs).
Since its establishment, RCBC has made it its mission to satisfy the wide range of financial needs exhibited by its clientele. Because of the substantial amount of experience and skill that it possesses, the organisation is able to provide the best quality of service that is humanly feasible to the customers that it serves. Customers are able to feel more at ease as a direct result of the broad experience as well as the significant competence that the staff members at RCBC has.
The EastWest Bank is one of the most successful banks in the Philippines, and it provides customers with access to a comprehensive selection of financial goods and services. Visiting a branch in person to open a savings account is one of the most practical ways to do so offered by this financial institution. You can also open an account by visiting a branch, in addition to doing so online. You will be required to supply some basic information before you can begin the process of saving money.
Opening a savings account with PSBank is among the most effective means for Filipinos working abroad to accumulate funds over time. They may reap the benefits of this in a variety of ways. This account offers a rate of interest that is equal to 0.25 percent on an annual basis, which is one of the most significant benefits of having this account. When you create an account with the bank, you won't have to pay any extra money to get a passbook or an ATM card because the bank will cover those costs for you.
Why Open a Savings Account for  OFWs
An OFW savings account can help you save money for a rainy day.
You can easily and conveniently deposit or remit money to your account without having to go through a bank.
Savings accounts also offer greater security than other types of accounts because they are insured by the FDIC.
An OFW savings account can help you save money for a specific goal, such as a down payment on a house or car
It can help you earn interest on your deposited funds
An OFW savings account is a great way to build your credit history and score
Your bank account can be used to cover unexpected expenses
You can access your saved funds whenever you need them
OFWs as a Source of Income for their Families
Many Filipino families rely heavily on the money brought in by overseas Filipino workers (OFWs). In order to provide for their families back home, they usually put in long hours of labour in exchange for a meagre wage.
OFWs typically have a difficult time putting money away for the future due to their low incomes and the high costs of living in the countries in which they are employed.
In addition, overseas Filipino workers are sometimes tempted to transfer all of their money back to their families in the Philippines, which leaves them with very little to no savings in the event of an emergency.
It is essential for overseas Filipino workers to have financial literacy. OFWs have a number of options available to them in order to cut costs and save money. Some of these possibilities include setting aside a certain proportion of their monthly pay, searching for less expensive housing options, and preparing their own meals rather than eating in restaurants.
Learning how to save money is one of the most important things overseas Filipino workers can do to ensure they have enough money to cover their expenses and provide for their families in the event of an emergency.
Summary
A savings account can help OFWs to save money for emergencies, retirement, or even a rainy day. Additionally, a savings account can help OFWs to keep track of their finances and make sure that their money is working for them.
Opening a savings account is a smart move for any OFW, and it can help to secure a bright future for both the OFW and their family.
Working abroad is not easy, but through OFW savings accounts with these trusted banks — building your family's future is all worth it! Aside from sending money, however, there are times when we would like to send "pasalubong" instead.
In this case, here's another helpful article about how to send a balikbayan box to the Philippines.