In a previous post, we shared about how you can open a Metrobank savings account. Today, we are going to talk about another trusted financial institution in the Philippines: BDO. BDO offers an affordable savings bank account for OFWs and seafarers called BDO Kabayan Savings Account. Here we share details on the requirements, features and benefits, process on how to apply, and reminders about this type of product.
Also Read: Reminder for OFWs with BDO Kabayan Savings to Avoid P300 Monthly Deduction
For Overseas Filipino Workers (OFWs), there are few things that are more important than saving money. Even if you stay abroad for many years, but are unable to save — then all your hard work would be in vain! Fortunately, BDO Unibank offers a financial service specially designed for OFWs and their families.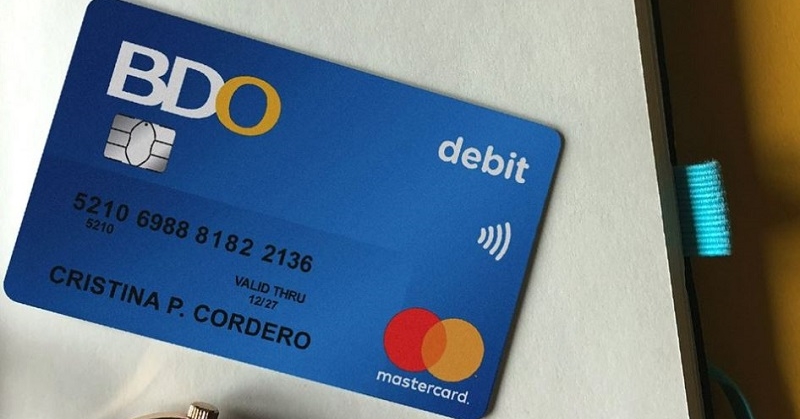 BDO Kabayan Account for Overseas Filipino Workers and Seafarers
To hardworking Filipinos abroad, the bank offers the BDO Kabayan Savings Account. BDO Kabayan Savings aims to build a relationship between BDO Unibank and Filipinos abroad.
Through this service, BDO promises financial security, speed, and convenience. The account may be opened by OFWs and their families at any BDO Unibank branch in the Philippines.
Features & Benefits of BDO Kabayan Account
In case you are wondering what are the features and benefits of getting this account, please see the following items below:
Fast and Safe Remittance – You can credit your account instantly when you deposit money from an Exchange Center to your BDO Savings account.
Convenient Withdrawals – Your family can easily withdraw the money you send from abroad quickly and easily as tehre are many BDO ATM locations, Megalink, Bancnet, and Expressnet ATM locations in the Philippines.
Cashless Shopping – Easily pay for shopping using your BDO Kabayan Account through SM stores and other accredited merchants.
Passbook & ATM card – Comes with a passbook & ATM debit card
Zero maintaining balance – so long as you deposit money/remit once (1) per 2 years
FREE Accident & Life Insurance – so long as you remit at least 6 times in a year.
BDO Rewards Points – Savings & remittances earn BDO Rewards points
NOTE: If the account holder fails to remit at least once within 2 years, the BDO Kabayan Savings Account is converted into a regular account with a PHP 2,000 maintaining balance. Once it becomes a regular savings account, there will be a deduction of PHP 300 every month IF you do not meet the PHP 2,000 maintaining balance.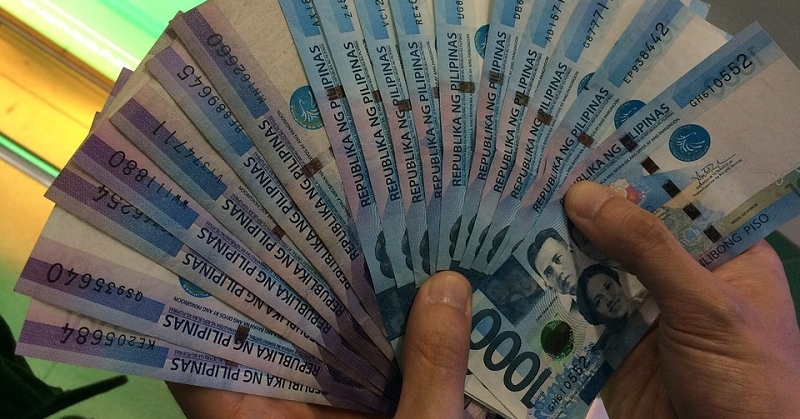 BDO OFW Account Requirements
To open a BDO Kabayan Savings Account, you need to prepare:
One (1) 1×1 ID picture
One (1) Valid ID. BDO accepts company IDs as well as government-issued IDs (e.g. passport, UMID, Voter's ID, PRC ID, OWWA ID, etc.)
Initial Deposit. To open a peso account, you only need to make an initial deposit of PHP 100. Meanwhile, to open a dollar account, you will need USD 100.
NOTE: Seafarers who are employed by POEA-accredited companies may send their allotment directly to a BDO Kabayan Shipping Dollar Account. They only need to submit one (1) 1×1 ID picture, one (1) valid ID, and a valid seaman's book. The initial deposit required is USD 10.
How to Apply for a BDO Kabayan Savings Account
Here is a step-by-step guide to opening a BDO Kabayan Savings Account:
Bring the above requirements to the BDO Unibank branch nearest you.
Fill out a BDO Kabayan application form with true and accurate information.
Make the required initial deposit and keep the deposit slip.
After five (5) business days, bring the deposit slip to claim your passbook and ATM card.
Enroll your account for online banking and phone banking for greater convenience (optional).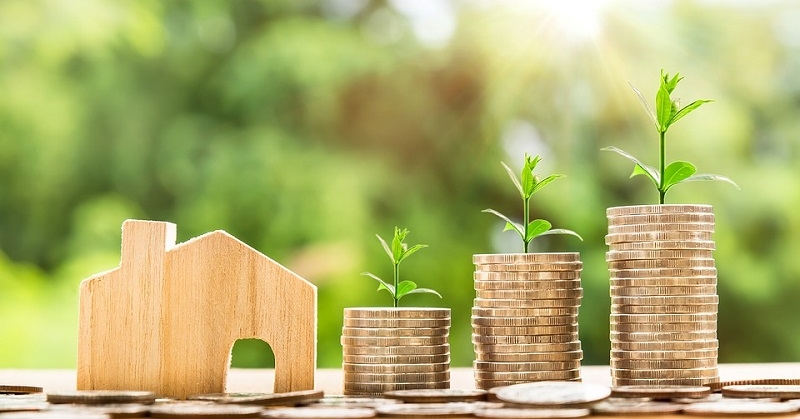 Seaman BDO Kabayan Savings Account for Seafarers
For seamen and sea women who are employed by POEA-accredited shipping companies, you may open a BDO Kabayan Shipping Dollar Account where you can directly credit their allotment.
Only a USD $10 initial deposit, one (1) valid ID with picture, one (1) 1×1 ID picture, and a valid seaman's book are needed to open an account.
How Much are the Fees and Interest Rates for BDO Kabayan savings Withdrawal Abroad?
In case you are wondering how much you will pay or what are the rates if you make a transaction via ATM machine using your BDO Kabayan savings ATM, then here are the following fees:
Balance Inquiry – US$ 1.00 – for Balance Inquiries
Withdrawal – US$ 3.50 – for Withdrawals
US$ 1.00 – for unsuccessful ATM transactions such as wrong PIN, insufficient funds, exceeds limit, etc.
An assessment fee of 1% plus service fee of 1% of the converted amount – for purchases abroad as this is the Foreign Exchange Conversion fee
Note: The equivalent conversion will rate will be applied depending on the country where you are making the transaction.
What is the BDO Kabayan Savings Maintaining Balance?
An important note for all account holders of BDO Kabayan Savings ATM. While there is ZERO maintaining balance for this type of account, you must remit/deposit money at least once every 2 years to take advantage of this feature.
Because if you do not remit at least once every 2 years, this account will be converted to a Regular BDO ATM account and you will need to maintain a balance of PHP 2,000.
How to Get FREE Free Life and Accident Insurance with BDO Kabayan
So as mentioned, one of the great benefits, if you remit via BDO Kabayan, is that you can get a life and accident insurance for FREE. To qualify, you have to remit with 6 transactions per year and you should maintain a balance of PHP 25,000.
The insured amount is 50% of ADB plus 50% of total remittances in the last 12 months not exceeding PHP1M per enrolled remitter.
Below are more details about the BDO Kabayan Life and Accident Insurance:
Qualifications
18-65 years old
Accountholder of BDO Kabayan Savings ATM
Requirements
6 remittance in the last 12 months
25,000 PHP Average Daily Balance
BDO Insurance Application Process
BDO Kabayan insurance applicant should fill out the online form here – https://www.bdoremit.com.ph/RemittanceSystem/AKPromoForm
Applicant must have at least 6 remittance transactions in the last 12 months
Applicant must have an average daily balance (ADB) of at least PHP 25,000 maintained in the BDO Account.
Submit the application online. The enrolled remitter is covered by insurance for every month above requirements are met.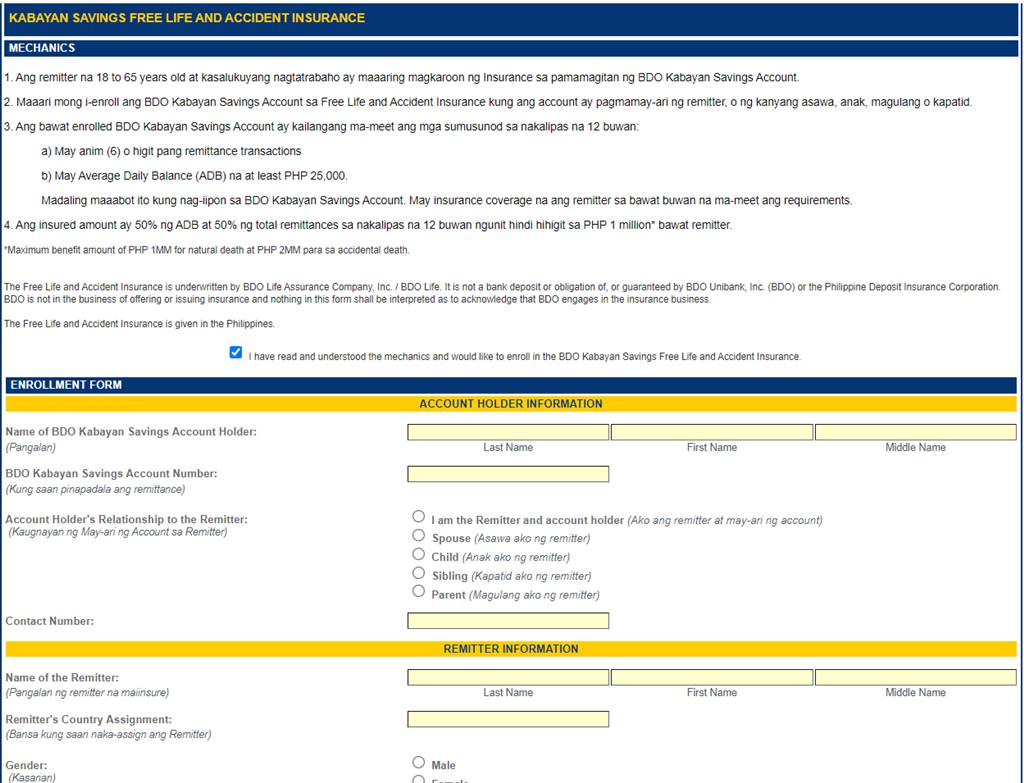 Additional BDO Kabayan Services and OFW Loans
Over time, once you have established good credit history with BDO, it would be easier to apply for the following loans:
BDO Kabayan Auto Loan
BDO Kabayan Home Loan
BDO Kabayan Personal Loan
Paying for these BDO loans available for OFWs is made easier through the bank's auto-debit arrangement (ADA) with BDO Kabayan Savings Account holders.
Video: Remit to BDO Kabayan Account
Below is a video from BDO Unibank regarding the Kabayan account and remittance:
DISCLAIMER: The details presented above are for information-sharing purposes only. To learn more about opening a BDO Kabayan Savings Account, please visit the BDO Unibank official website.