One of our top goals as Filipinos working overseas is to save money for our families back home. Fortunately, there exist banks where we may put our money and perhaps make lucrative investments. Metrobank, a well-known financial institution, is one of them, offering the Metrobank OFW savings account.
Also Read: Top Savings Accounts for OFWs
Aside from providing services to Filipinos living in the country, Metrobank also provides particular services to Filipinos working abroad (OFWs). In this guide, we will discuss how to open a savings account for OFWs from abroad. Continue reading to learn even more about them!
Guide to Opening Metrobank OFW Savings Account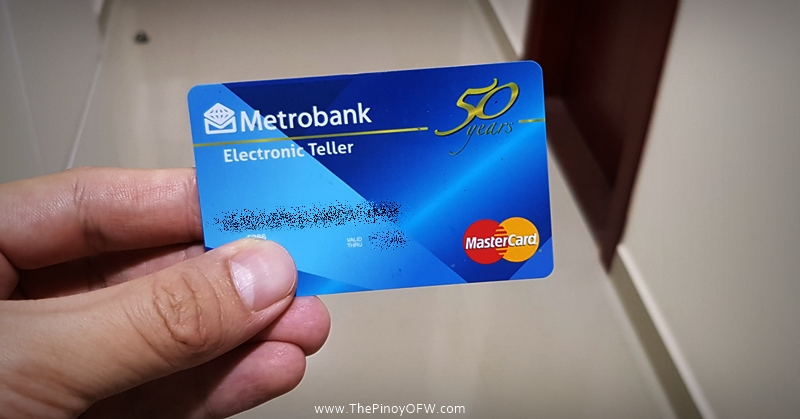 Our kababayans can benefit from the Metrobank OFW Savings Account. Metrobank Service is one of our fellow kababayans' partners in meeting their banking needs. Metrobank ATM for OFW is a service provided by the bank to cater to the needs of migratory Filipino workers.
What is a Metrobank OFW Savings Account?
Specifically designed for overseas Filipinos and their beneficiaries, this ATM-based savings account provides access to funds. The initial deposit is only P50.00, and there is no requirement to maintain a balance.
*You can withdraw money from any of the more than 803 Metrobank and 8,000 Bancnet, Megalink, and Expressnet ATMs located around the country. Shop at any Maestro-accredited facility or withdraw cash from any Cirrus-accredited bank in the currency of the nation you're visiting if you're traveling overseas.
Features and Benefits
With Metrobank's OFW Savings Account, you may take advantage of a number of advantageous features, including:
An OFW regular Savings Account requires no initial deposit and requires no maintenance balance.
A Php 10,000 minimum balance must be maintained in order to receive interest.
Interest rates of 250 per cent per annum
Account can be monitored and accessed using a Passbook or an ATM Card, through which, you can obtain the necessary documentation.
As previously stated, there is no requirement for an initial deposit or a maintenance balance, and there are no additional fees associated with transactions or withdrawals. Additionally, using Metrobank's Cash Pick-Up services, beneficiaries who do not have a Metrobank account can opt to claim their remittances at any of the approximately 600 Metrobank offices located around the country.
OFWs have the option of having their remittances delivered directly to their family's door, which makes things even more simple for them. Certified couriers deliver the monies for the child's schooling expenses directly to their house through Metrobank's Door-to-Door Cash Delivery service.
2 Types of Metrobank OFW Savings Account
OFWs can open two types of savings accounts with Metrobank: the OFW Peso Savings Account and the OFW Dollar Savings Account. The OFW Peso Savings Account is the most popular of the two. Each type has its unique set of characteristics, which are as follows:
Metrobank OFW Peso Savings Account: This is a normal account that converts your foreign cash into pesos while also safeguarding your funds and earning interest on your deposits. Your family and you will appreciate how convenient and hassle-free it is. There is no need to go through the inconvenience of having to convert your money into the local currency before you travel to another country.
Available in Passbook or ATM
Zero Initial Deposit
Zero Maintaining Balance (Provided there is at least one valid remittance transaction made to the account within a year; otherwise, it will be converted to a regular account with maintaining balance)
Interest rate of 0.25% per annum
Balance to earn interest — PHP 10,000
OFW Dollar Savings Account: If at least one valid remittance transaction is made to the account within a 12-month period, this passbook savings account has a $0 initial deposit and a zero-sustaining balance. To earn interest at the rate of 0.125 percent per year, your dollar account must have a balance of $500.00.
Available in Passbook
Zero Initial Deposit
Zero Maintaining Balance (Provided there is at least one valid remittance transaction made to the account within a year; otherwise, it will be converted to a regular account with maintaining balance)
Interest rate of 0.125% per annum
Balance to earn interest — USD 500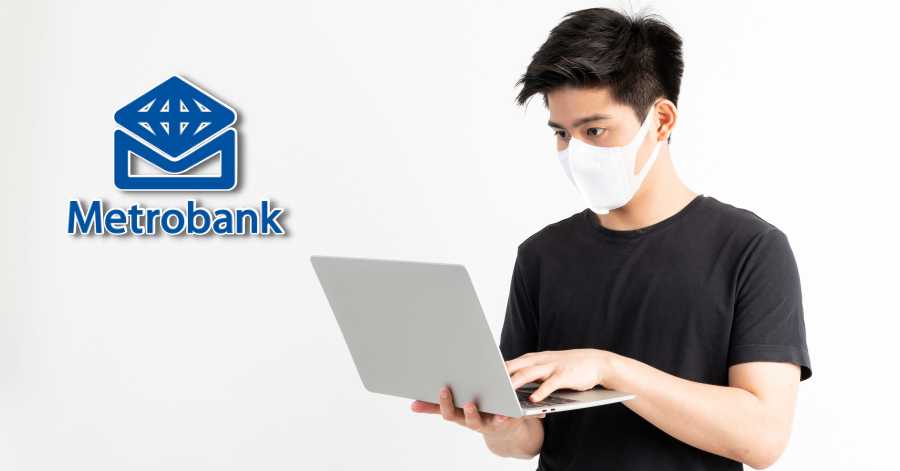 Who can open a Metrobank OFW Savings Account?
Metrobank offers various accounts for different clients, but this savings account is specifically designed for overseas Filipino workers and those permanently based abroad.
Requirements:
Any of the following identification documents along with the other requirements must be presented at the bank upon application:
Passport
Driver's License
Professional Regulation Commission (PRC) ID
National Bureau of Investigation (NBI) Clearance
Police Clearance
Postal ID
Voter's ID
Barangay certification
Government Service and Insurance System (GSIS) e-Card
Social Security System (SSS) Card
Philhealth card
Senior Citizen Card
Overseas Workers Welfare Administration (OWWA) ID
Overseas Filipino Worker (OFW) ID
Seaman's Book
Alien Certification of Registration (ACR)/Immigrant Certificate of Registration (ICR)
Government office and GOCC ID (e.g., Armed Forces of the Philippines (AFP), Home Development Mutual Fund (HDMF ID)
Certification from the National Council for the Welfare of Disabled Persons (NCWDP)
Department of Social Welfare and Development (DSWD) Certification
Integrated Bar of the Philippines ID
Company IDs issued by private entities or institutions registered with, supervised or regulated either by the BSP (see Exhibit A), SEC (i.e., corporations and partnerships) or IC (i.e., life and non-life insurance companies).
Student ID issued and duly signed by the principal or head of the school.
Submit the following requirements:
latest 2X2 picture
Clear photocopies of the valid ID presented
Endorsement Letter (Optional)
Procedure: Opening a Metrobank OFW Savings Account
By visiting the Metrobank Remittance Partner in your host country and informing the bank officer that you wish to open a Savings Account, you can save money while traveling abroad.
Account Opening Form and Deposit Slip must be completed prior to making your first deposit in order to be eligible to do so (i.e. minimum PHP 2,000 for ATM Savings).
A legitimate government-issued identification card must be presented for verification and validation of the forms and requirements (i.e., 1 valid government-issued identification card).
For those who have a bank account linked to an ATM, you should change your PIN at the ATM machine as soon as you receive your debit or credit card.
DISCLAIMER: The details presented above are for information-sharing purposes only. To learn more about opening an OFW savings account, please visit the Metrobank official website.
Maximize your Metrobank OFW Savings Account with the Cash Pick-Up Service
Customers, particularly Filipinos based abroad, can send funds in real-time through their Metrobank Mobile App to beneficiaries who do not have bank accounts. Beneficiaries can then use a single reference number to claim their funds from any of the over 10,200 nationwide outlets of the bank's remittance partners, which include Cebuana Lhuillier, M.Lhuillier, Villarica, RD Pawnshop, Palawan Pawnshop, and LBC.
In addition, the procedure is straightforward! Simply log into the Metrobank Mobile app, push the menu button, and select CASH PICK-UP from the drop-down menu. Simply fill out the required information, select the appropriate source account for the transaction, and input the amount for cash pick-up.
The app will ask you to review all information input to confirm, and then you will receive a One-Time Password (OTP) which will be sent to your mobile phone via SMS. As soon as you have entered your OTP, you and your beneficiary will both receive an email and an SMS confirming the progress of your transaction, which you should review carefully.
Metrobank's remittance partners allow you to send up to PHP30,000 per day per source account with a service fee of PHP100 per transaction. Your beneficiary will receive an SMS and email notification allowing them to pick up the cash in any branch of our remittance partners, with the exception of Palawan Pawnshop, which has a daily limit of PHP10,000.
For the purpose of claiming the reimbursement, they just need to produce their single reference number as well as one primary government-issued ID.
This method is handy for both the sender and the recipient because the monies will be accessible for a claim in virtually real-time. For more information, please visit https://metrobank.com.ph/mobile-cash-pickup.
Video: Metrobank Savings Account | How to Open a Metrobank OFW Savings Account
Opening a Metrobank OFW Savings account is easy. You just need to fill out some forms and submit your requirements, then you're good to go. You can know more about what to expect (i.e., features and types of Metrobank Savings account) by watching this video.
Frequently Asked Questions: Metrobank OFW Savings Account
1. I'm working abroad. Can my family in the Philippines open an account for me?
No, they will not be able to open an account in your name. However, as your beneficiary, they have the ability to open an OFW Savings account in their own name in any of the following currencies:
Philippine peso
US dollar
Euro
Japanese yen
British pound
Canadian dollar
A valid signature-based ID or government-issued identification card, as well as the first deposit, are all that your beneficiaries are need to bring.
2. How do I replace a lost/damaged ATM card?
If your ATM card is lost or destroyed, you must go to a Metrobank Foreign Branch in your area to get a replacement. To seek a replacement, all you need to bring is a valid government-issued identification card. It is also acceptable to present an ID issued by the government of the country in which you are now residing.
3. What is Cash Pick-Up service that is available on the Metrobank Mobile App?
Using the Metrobank Mobile App, you can send money to anybody in the Philippines, regardless of whether they have a bank account. Cash Pick-Up is a service that allows you to send money to anyone in the Philippines using the Metrobank Mobile App, regardless of whether they have a bank account.
The following are some of the benefits of using Cash Pick-Up Service:
Real-time remittance
Beneficiary is notified via SMS and email
Single reference number that can be presented at any remittance partner 10,200+ remittance outlet partners located nationwide.
4. What are the other types of savings account that OFWs and their families in the Philippines can apply for?
There are various types of Metrobank Savings Account available to Filipinos in the country and those based overseas. Here are some of them:
Passbook Savings Account: A Passbook savings account is the appropriate option for you if you need something physical to hold on to as your money grows in your account.
A Passbook Savings Account is a bank account that pays interest and is kept track of in a personal passbook. Deposit funds at any Metrobank branch by completing the proper deposit slip and delivering your passbook, slip, cash, or check to the service counter.
Metrobank Debit/ATM Savings Account: If you are unable to visit your bank branch but require 24-hour access to your funds, the Metrobank Debit/ATM Account comes with an ATM card that allows you to execute many transactions from a Metrobank automated teller machine.
With a Metrobank Debit/ATM Savings Account ATM, you can:
Pay your bills at any of the over 1,000 Metrobank ATMs and over 2,600 other BancNet ATMs located across the country.
Shop without cash at a variety of businesses, supermarkets, and venues that have point-of-sale terminals.
Shop at any Master-accredited facility or withdraw cash from any Cirrus-accredited bank in the currency of the nation you're visiting if you're traveling overseas.
Buy prepaid phone PINs
MetroDollar Savings Account: Save your dollars in a Metrodollar Savings Account and get the benefit of earning interest in dollars too.
Other Foreign Currency Savings Account (FXCY SA): Maintain the security of your hard-earned foreign cash while earning interest in the same currency. Keep an eye on your money as it grows in the following currencies:
Watch your money grow in the following foreign currencies:
Dollar
Euro
Japanese Yen
British Pound*
Swiss Francs*
Chinese Yuan*
Canadian Dollar*
Australian Dollar*
*Available at selected branches only.
Metrobank Spark Savings Account: A Peso Savings Account that is linked to a Regular Debit Card that is only available to young savers between the ages of 7 and 21.
This product will automatically transform to a Regular Savings with Debit Card account when the account holder achieves the age of 22 years old.
It has a low initial deposit and a grace period of one (1) year from the date the account was started to allow for the accumulation of the required maintenance balance before the account is considered active.
Fun Savers Club: Educating your children about the importance of saving money for the future can never be too early. Metrobank's Fun Savers Club teaches your children how to save in terms that are easy to understand for young financial minds.
Designed exclusively for children and teenagers under the age of 18, Fun Savers Club is a special savings account dedicated to instilling sound financial habits in today's youth.
If you enroll your child in the Fun Saver's Club, here's what you get to enjoy:
A welcome gift upon account opening
Free educational trust benefit worth P50,000 (with minimum ADB requirement)
Free personal accident insurance worth twice the ADB, not to exceed P1 million (with minimum ADB requirement)
Exclusive discounts and privileges from partner establishments
Fun Savers Club Gift Check (FSC-GC):
This unique gift check is designed to be used to fund the initial funding of a new FSC Account or to add funds to an existing FSC Account. It is an excellent birthday, baptismal, graduation, or Christmas gift for children under the age of 18 and will be well appreciated by them. The best part is that it is small enough to fit in an envelope, making it ideal for shipping to distant family members and friends while remaining safe from theft.
Metrobank branches all around the country sell the FSC GC for P500.00, which can be acquired over the counter.
Who can purchase Fun Savers Club Gift Checks?
An FSC GC is available for purchase by anyone. This product is available to both depositors and non-depositors, as well as individuals and corporate entities.
There are excellent advantages to the FSC GC:
It's simple to make a purchase. This cost-effective gift option eliminates the need for paperwork and other requirements, making it simple to purchase for any child who has a Fun Savers Club account.
It is reasonably priced. At only P500 per gift certificate, it is far less expensive than other popular gifts such as video games or gadgets.
It's a present that just keeps on giving and giving. Apart from the fact that it grows in value over time as interest is accrued, it also comes with a slew of pleasant surprises for members, including freebies and discounts as well as insurance and educational perks.
It's a present that will last a lifetime. In contrast to toys that may be destroyed or lost, this gift is intended to remain in place, grow, and leave a lasting imprint on young minds, teaching them the importance of saving money and the importance of saving money.
It's a thoughtful gift that will be utilized exactly as intended. Purchasing an FSC gift certificate automatically translates into money in the bank, exactly as the giver intended.
Summary
When it comes to creating an OFW Savings account, one of the most reliable banks out there in Metrobank.
Not only is the Metrobank OFW Savings account easy to open, even for those based abroad, but it can also be used with other convenient banking features, such as the Cash pick-up services using Metrobank's mobile app, which enable the OFW to track and monitor their remittances to their loved ones and alleviate their worries, even if they can't hand them the funds they need in-person.
The convenience and secure transaction offered by Metrobank make up for their absence, ensuring that all their needs are provided for.
READ NEXT: How to Find Your Metrobank Account Number