Despite what some others think about people who live abroad, not all of them become instant millionaires. They work hard to earn the money they need. That said, they are also not immune from emergencies, disasters, or accidents, which could severely impact their finances. This is why it's important to have resources like the Metrobank OFW loan as an option, which can help you get money quickly. You can also use the loan to pay for other things, like your child's education or medical bills.
Also Read: How to Become an OFW and Work Abroad
With this in mind, it's important to look around for OFW loan options and compare what each bank has. By doing this, you'll find something that fits your goals and needs. To make sure your credit score doesn't get hurt, you need to know what the terms and features of a loan program are. If you don't, this could make it more difficult for you to get money from that same bank or even other banks in the future, so this is very important.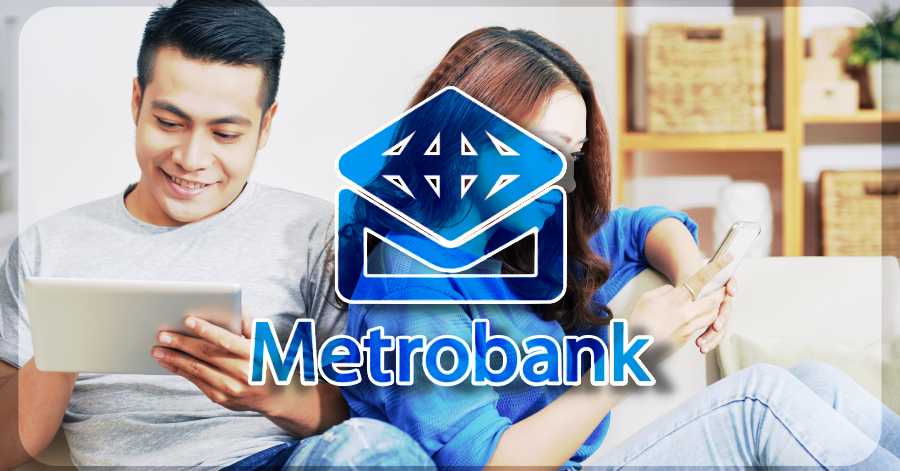 Applying for a Metrobank OFW Loan
A Metrobank OFW loan can be used to pay for various expenses, including credit card payments and medical costs, based on its loan terms.
The Metropolitan Bank and Trust Co. was established on April 6, 1962, by Siao Kian Ty. It is a full-service financial institution that offers various financial services to its clients.
Aside from its core banking services, Metropolitan Bank also provides various financial products and services to its clients. These include consumer and corporate loans. This is how getting a Metrobank OFW loan works:
Here's Why You Should Get a Metrobank Bank OFW Loan
Here are some of the reasons to get a personal loan from Metrobank Bank:
Because Metrobank can help with international transactions, it's a good choice for an investment bank.
Customers in the Investment Banking segment get a lot of different financial help from this group, like how to sell stocks and how to start companies. The Treasury department lends money and trades in the money market.
The bank's branch banking department takes care of deposits and other financial services. Its Others segment offers a lot of different support services, including the Metrobank OFW loan programs.
Metrobank Personal Loans
One of the country's most trusted financial institutions, Metrobank is known for its superior customer service and broad network. Through its various divisions and subsidiaries, it is able to provide a wide range of financial products and services to its customers.
It has over 2,200 ATMs and over 1,000 domestic and foreign branches. These facilities make it easier for people to apply for credit.
Metrobank also offers a wide range of personal loans, such as car loans, housing loans, and corporate loans. These products have various promotional rates and low interest rates.
Metrobank also provides home loans and car loans that are specifically designed for overseas Filipino workers.
It's possible that Metrobank became what it is today due to the shared vision of its clients and the bank's passion for excellence.
If you're in need of money to cover various expenses, such as your children's college tuition fee, home purchase, or start-up business, Metrobank has a wide range of loans that have minimal interest rates.
Benefits of Metrobank Personal Loans
Flexibility And Versatility
Getting a personal loan can help with various financial issues, such as paying off debts and getting through hospital bills. However, if you're planning on making a big purchase, such as a car, then a personal loan might be the best option. Before you apply for a loan, it's important that you thoroughly research the details of the deal with a lender.
Low-Interest Costs And High Loan Limits
A personal loan is ideal for people with good credit history. It can lower your interest rate and provide you with more money in the long run.
Zero Collateral Obligations
Although a personal loan doesn't require a security deposit, it can still work if your credit is not in the best shape. This is because it doesn't require a major red flag to approve a loan.
Zero Worries About Management
If you have multiple credit card accounts at the same time, taking out a loan can be beneficial. Having one payment per month can be easier than having multiple accounts.
Types of Metrobank OFW Loan
Metrobank OFW loan programs include home loans and car loans. More than half of all loans that are given out are for homes. The next loan option is for buying new or used cars.
Each Metrobank OFW loan category's characteristics, requirements, the application process, and rewards are discussed in detail in the sections that follow.
Metrobank Home Loan
With a Home Loan from Metrobank, you can borrow up to 80% of the value of your assets. You can also extend the terms of your loan up to 25 years. Aside from home loans, you can also apply for other types of loans such as condominium units or lot loans.
Why Get a Metrobank Home Loan
Get a loan up to 90% of the value of the home from developers who are approved by Metrobank.
At the very least, your family needs to make only Php30,000 a month to be eligible for this loan.
Make sure you get the best service from a friendly account officer so that you don't have to worry about your application.
Metrobank Home Loan Features
Minimum Amount of Loan: PHP500,000.00
Maximum Amount of Loan: PHP100,000,000.00
Minimum Loan Tenure: 1 year
Maximum Loan Tenure: 25 years
Maximum Fixed Period: 5 years
Eligibility
A person who wants to apply for a Metrobank home loan must meet the following criteria:
At least 21 years old and should not be older than 65 years old
Filipino citizen, with fixed income or self-employed
If foreigner, must have a permanent resident visa in the Philippines
Employed applicants must have at least two (2) years of tenure with current employer
Self-employed applicants must be earning at least P30,000 or have the same Gross Monthly Family Income (GMFI) for fixed income earners
For Overseas Filipino Workers (OFWs):
Has active employment, or renewed/signed a contract upon loan application
Must be earning at least $1,000 (or P30,000) for self-employed individuals, or have the same Gross Monthly Family Income (GMFI) as fixed income earners.
Land-based must be a technical or administrative staff/officer
If employed for less than 2 years: Must have employment record locally in the last 5 years prior to becoming an OFW, or
Employed as an OFW with different employers, or
Has a combination of local and overseas employment
Sea-based must be in an officer rank
Has a combined contract duration of 24 months with the current agency, or
48 months total work experience inclusive of previous agencies
Requirements
Here is the list of documentary requirements you'll need to submit for your Metrobank Home Loan Application:
Signed and completely filled-out Metrobank Home Loan Application Form
Government-issued IDs with photo
If Foreigner, Passport or ACR
Employed:
Recent Income Tax Return (ITR)
Certificate of Employment (COE) indicating salary
Latest three (3) months payslip
Self-Employed:
DTI or SEC Registration and General Information Sheet (whichever applies)
Latest six (6) months bank statement with BOO Certification of "No Overdraft" Charges
Two (2) years AFS and ITR
Overseas Filipino Worker (OFW):
If land-based, Certificate of Employment (COE) with the e-mail address of employer
If sea-based, the latest POEA contract
Collateral Requirements:
Transfer Certificate of Title/Condominium Certificate of Title
Tax Declaration
Contract to Sell or Reservation Agreement (applies only for under developer tie-up)
House Plans / Bill of Materials / Specifications (applies only for house construction)
Uses of a Metrobank Home loan
With a Metrobank Home loan, you can:
Purchase a lot
Purchase a house and lot
Purchase a lot and construct a house
Build a house and a lot you own
Buy a condominium
Buy a townhouse
Renovate or extend your house
Refinance or take out an existing housing loan
Reimburse the amount paid for the house, lot, condo, or townhouse
Use real estate for personal investment (i.e. build and sell, home mortgage)
How to Apply for a METROBANK Home Loan
Interested clients may apply for a Metrobank Home Loan by visiting your nearest branch or call the Metrobank Contact Center at (02) 88-700-700.
Metrobank Auto Loan
Buying a car is one of the most practical and significant things a person can do in his or her life, second only to purchasing a home. As a result of the arrangement, you will receive numerous additional perks. This will not only make your trip more enjoyable and enjoyable, but it will also save you money.
You can leave and arrive on time with a car, but you can also safeguard yourself and your family from potential danger and accidents. Make sure your car has a safety feature to avoid getting into an accident or doing anything unexpected.
Metrobank Car loan is available to Filipinos aged 21 to 65 years old who are living in the permanent residence and have been employed for two years. They can borrow up to 80% of the vehicle's net selling price.
If you're looking to buy a new car or refinance your existing loan, applying for a Metrobank Auto Loan can help you get the best deals and lowest interest rates.
Why Take Out a Metrobank Auto Loan
Metrobank offers an online application that makes it simple to obtain a loan. If you prefer, you can complete the transaction at any Metrobank branch.
The Metrobank Auto Loan is a quick and easy way to obtain a car loan. It is the ideal alternative for people who wish to enhance their credit score because it offers a variety of payment options and low-interest rates.
Loan Terms and Conditions:
Minimum Loan Amount: PHP250,000.00
Maximum Loan Amount: PHP5,000,000.00
Minimum Loan Tenure: 1 year
Maximum Loan Tenure: 5 years
Vehicle Insurance Included: No
Accepts Third-Party Vehicle Insurance: No
Accepts Third-Party Credit Insurance: No
Does Not Require Credit Insurance: No
Application Approval Time: As fast as 1-day processing
Eligibility Criteria for a Metrobank Auto Loan:
Age Range of Borrower: 21-65 years
Minimum Annual Income: PHP420,000.00
Employment Work Status
Employed – Private Sector for 2 years
Employed – Government for 2 years
Self-Employed for 3 years
Professional for 3 years
Employed – BPO for 2 years
Employed – OFW/Seafarer for 2 years
Applicant Must Have A Landline Phone at Home or Office: No
Need to Open Linked Bank Account: No
Guarantor Requirements: Auto Loan Application in Metrobank requires No Guarantor
Collateral Requirements: None
Vehicle Types and Loan Purpose:
Eligible Vehicle Types:
Sedan
Asian Utility Vehicle
Sports Utility vehicle
Van
Passenger Van
Vehicle Loan Proceeds Can Be Used For:
Purchase of Brand New Car
Refinancing
Use Owned Vehicle as Collateral for Loan
Requirements for a Metrobank Auto Loan:
Before you can begin working with Metrobank Auto Loan, you must first submit the necessary papers. The sooner you submit your application, the better, as it will allow them to complete your application more swiftly.
Employed:
Signed car loan application form
Valid Government-issued ID
SIRV/I-Card/ACR (for Non-Filipino applicants)
Latest Income Tax Return (ITR)* or certificate of employment with details on salary, position, and length of service (with a contact number of the company's HR)
Self-Employed:
Signed car loan application form
Valid Government-issued ID
SIRV/I-Card/ACR (for non-Filipino applicants)
Other Bank's Statements or Latest Income Tax Return (ITR)*
Audited Financial Statements
DTI Certificate of Registration of Business / Trade Name or Business Permit
* An ITR is only required if the total amount of loans with Metrobank exceeds PHP 3 million.
How to Apply for a Metrobank Auto Loan
Fill out the application form online and send the relevant documents to receive a response within 24 hours.
Tips when Applying for a Metrobank OFW Loan
Before you go to the bank, develop a list of all of your questions and issues that you want to address. This will assist you in making a well-informed decision.
Inquire with the bank officer about any questions you may have regarding the loan. Please do not hesitate to contact them if you have any queries or concerns. You can also inquire about loan rates, monthly payments, and other pertinent information.
You may now see what your monthly payments would look like if you borrowed a specific amount of money. When you click on the "calculate" option, you'll be able to see what your monthly repayments might look like.
Using a loan calculator will assist you in determining how much money you can afford to borrow and how much money you will need to pay back each month if you are seeking a specific loan, such as a car loan. This tool may also tell you how much money you can anticipate borrowing and how much money you can afford to pay back each month based on your financial situation.
Before you apply for a loan, make certain that you understand that it is ideal to borrow only what you require rather than what you wish to spend your money on. Aside from the loan itself, there are various expenses that you may be required to pay.
Before you begin working with a bank, double-check that you always have all the necessary documentation with you. This will make the procedure easier for you and will allow you to concentrate on what you need to do in the future.
Always double-check that you have all the relevant documentation on hand before beginning any engagement with a financial institution. By doing so, you will make the process easier and will be able to devote more time to the tasks at hand.
Metrobank OFW Loan FAQs:
1. How to apply for a Metrobank Personal Loan?
When applying for a Metrobank personal loan, follow these simple steps.
Go to the nearest Metrobank branch in your area. Make sure you have all the necessary items with you.
Once you're inside and it's your turn, submit all these requirements to the bank officer. Ask if there are any more additional requirements (Some banks may require you additional requirements not listed above) The Metrobank loan processing officers will be the ones to check or verify all your documents.
Prepare to pay for these fees:

Appraisal Fee – to be paid upon application – ₱3,000.00 – ₱ 3,500.00
Handling Fee – to be paid upon approval of loan/deducted from proceeds – ₱2,000.00
Inspection Fee – to be collected for construction loans only, upon every stage of completion inspection – ₱500.00 per inspection; and
Other fees and charges
2. How long does it take to get approved?
Loan processing usually takes between 5 and 10 days. When your loan application is approved, a representative from the bank will contact you within the same time frame.
3. What are the valid IDs when applying for a Metrobank Loan?
Government-issued ID (POEA ID or iDOLE ID for OFWs)
Valid ID, such as passport and driver's license ID
4. Can I Apply for Metrobank Loan Abroad or online?
Over $24.35 billion in remittances were sent to the Philippines last year, bringing the total amount received to more than $24.35 billion. As a result, it should come as no surprise that local lenders have been more than ready to accommodate OFWs who are looking to borrow money, regardless of where the borrower is located, whether they are living with their family overseas or whether their family is based in the country of residence.
So, YES, Metrobank also offers an online loan application, which is a more convenient method for OFWs to apply for a loan, especially if they are currently living abroad with their families and are unable to return to the Philippines.
5. How much can I borrow?
Minimum loan amount of ₱500,000.00
Maximum – Open, provided within 30% credit ratio or 60-80% loan to collateral ratio depending on the loan purpose, whichever is lower
For accredited developers/projects or end-buyers tie-up: up to 80% of the selling price
6. How long do I have to repay my loan? Loan amortizations run at a minimum of 5 years and a maximum of 25 years, depending on the loan purpose as detailed below:
Purchase of lot [10 yrs.]
Personal Investment [10 yrs.]
Renovation/ Expansion, Refinancing/Take-out, Reimbursement [15 yrs.]
Purchase of house and lot, Purchase of the lot and house construction, House construction on the owned lot, Purchase of townhouse [25 yrs.]
Purchase of condominium [25 yrs.]
7. How much do I have to pay for my loan?
The interest rate that will be added to the loan amount will vary depending on the current market rates at the time the loan is released and may be fixed for one year, or for two, three, four, five, or even ten years, depending on the circumstances.
8. How can I repay my loan?
You have the option of making payments in one of the following ways: equal monthly amortization, which includes both principal and interest, to begin one (1) month after the loan is released; or a lump sum payment.
Both postdated cheques and automatic debit agreements are valid methods of payment.
9. What factors influence the re-pricing of current loans?
If an existing loan has been in existence for more than a year, the interest rate on the loan is reset once a year after the original fixing term, and then every 2, 3, 4, or 5 years depending on whether or not extended fixing periods are available.
10.  What other fees do I need to pay aside from my loan?
Appraisal fee
Handling fee
Inspection fee (construction)
Real Estate Mortgage Registration Fee
Doc Stamps
Notarial/Legal Fees
Insurance Premiums
Summary
Application for a Metrobank OFW loan product has been simplified and made quick and uncomplicated, allowing you to save both time and money.
Finding the finest loan and meeting the requirements for it might take a long time and be extremely difficult to do. Many folks are baffled as to where to begin. It is critical, however, that you obtain the loan that is appropriate for your needs and circumstances. Good thing there's also the Metrobank OFW Loan that you can look into as an option.
Personal loans from this financial institution can be used for a variety of purposes. They might be utilized to assist you in getting by.
The purchase of a home and the purchase of a car are both possible with the assistance of Metrobank loan money at some time in the future. As long as you meet all of the requirements and are able to make timely payments on your debts, qualifying for these sorts of loans is a straightforward process that takes little time.
Many different sorts of loans are available from financial entities such as banks and financial companies. After you've finished reading this guide, you might be interested in learning more about them. You can find out more about these loans by clicking here.