Filipinos looking for a loan from PNB Bank can apply for an OFW loan. The current loan options are a housing loan, auto loan, and multi-purpose loan. If you plan to apply for an OFW loan from this bank, it is important that you meet the requirements for the specific program. Please follow the guidelines below on how you can apply.
Also Read: How to Become an OFW and Work Abroad
Money doesn't come by too easy, whether you're in the Philippines or abroad. This is why it's one thing to think that OFWs earn much more than those in the Philippines and another to consider them actually very rich.
Our OFWs work really hard to earn the money they require. However, they are not exempt from emergencies, disasters, or accidents, which could have a significant impact on their finances. This is why having resources like the PNB Bank OFW loan as an option might help you get money swiftly. You can also utilize the loan to cover other expenses such as your child's education or medical expenditures.
With this in mind, it is critical to shop around for loan programs and assess what each bank has to offer. This will help you choose something that meets your goals and needs. To avoid damaging your credit score, you must understand the terms and characteristics of a loan program. If you don't, it may be more difficult to get money from the same bank or possibly other banks in the future, so this is critical.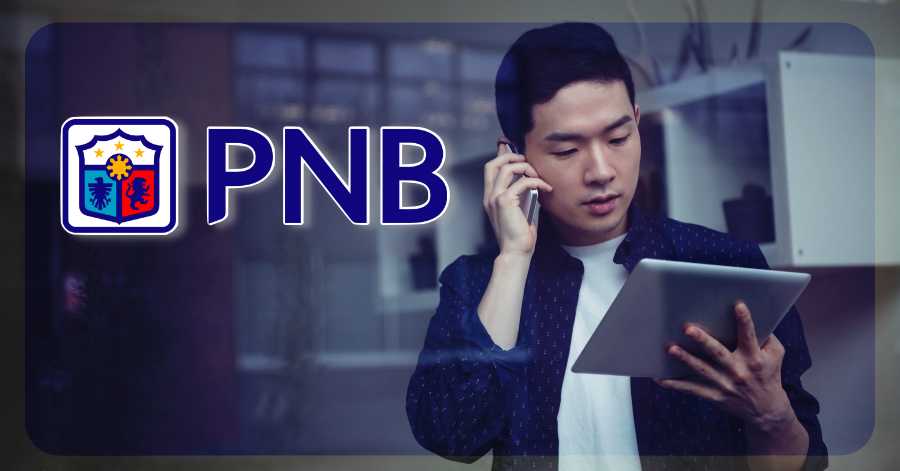 Applying for a PNB Bank OFW Loan
Depending on the loan terms, a PNB Bank OFW loan can be used to pay for a variety of obligations, including credit card bills and medical expenses.
The Metropolitan Bank and Trust Co. was established on April 6, 1962, by Siao Kian Ty. It is a full-service financial institution that offers various financial services to its clients.
Aside from its core banking services, PNB Bank also provides various financial products and services to its clients. These include consumer and corporate loans. This is how getting a PNB Bank OFW loan works:
Here's Why You Should Get a PNB Bank OFW Loan
Here are some of the reasons to get a PNB Bank OFW loan:
The Philippines' fourth-largest bank, the Philippine National Bank (PNB), is known for its contributions to the country's economic development. Through its various programs, such as agricultural modernization, it has been able to help improve the country's trade finance.
PNB offers a wide range of banking services to its customers, including deposit-taking, lending, and bill discounting. These include lower interest rates on savings accounts and foreign exchange transactions, as well as PNB OFW loan programs.
PNB Bank Personal Loans
PNB provides a full range of commercial banking services, including deposit-taking, lending, trade finance, foreign exchange, fund transfers, asset management, and treasury operations.
The Bank is a full-service banking institution with operations in China, Hong Kong, and the United States. In these nations, it also operates a number of other financial and associated companies.
PNB has established 670 branches and over 1,500 ATMs in the domestic market throughout the years. It is also one of the Philippines' largest banks, having a significant international presence. PNB is well-known for its global reach, with over 71 branches and offices throughout Asia, Europe, and the Middle East.
PNB is positioned to become a more dynamic and inventive financial institution capable of providing dependable and secure financial services to Filipinos all over the world as a result of its continual improvement and innovation.
Benefits of PNB Bank Personal Loans
Versatility and flexibility
Obtaining a personal loan can assist with a variety of financial concerns, such as debt repayment and healthcare expenditures. However, if you intend to make a large purchase, such as a car, a personal loan may be the best alternative. Before applying for a loan, you should properly investigate the terms of the arrangement with a lender.
Low Interest Rates and High Loan Limits
Personal loans are great for persons who have a strong credit history. It has the potential to reduce your interest rate and give you with more money in the long term.
There are no collateral obligations.
Although a personal loan does not require a security deposit, it can still be useful if your credit isn't in great shape. This is due to the fact that approving a loan does not consider major red flags.
There are no concerns about management.
Taking out a loan can be advantageous if you have many credit card accounts open at the same time. Having one monthly payment rather than many accounts can be more convenient.
Types of PNB Bank OFW Loan
Home loans and car loans are among the PNB Bank OFW loan options. More over half of all loans are for home purchases. The following loan option is for purchasing new or old automobiles.
The characteristics, conditions, application process, and benefits of each PNB Bank OFW loan type are detailed in detail in the sections that follow.
PNB Bank Home Loan
With a PNB Bank Home Loan, you can borrow up to 80% of the appraised value of the property for house & lot, townhouse, & condominium. Aside from home loans, you can also apply for condo loans or lot loans.
What can a PNB Bank Home Loan be Used for?
The facility can be used for any of the following purposes:
Purchase of Lot, House & Lot, Condominium unit, Townhouse
House Construction, Home Improvement
Refinancing / Take-out of existing loans
PNB Bank Home Loan Features
Minimum Amount of Loan
Purchase of lot: PHP500,000 (within and outside Metro Manila)
Purchase of house & lot, townhouse, & condominium
within Metro Manila – PHP750,000
outside Metro Manila – PHP500,000
Maximum Amount of Loan
Up to 70% of the appraised value of the property for lot
Up to 80% of the appraised value of the property for house & lot, townhouse & condominium
Eligibility
A person seeking a PNB Bank house loan must meet the following requirements:
Filipino citizens
At least 21 years of age,but not more than 65 years of age upon loan maturity
Employed or self-employed individuals
Requirements
The following are the documentary requirements for your PNB Bank Home Loan Application:
Housing Loan Application Form (duly accomplished)
Photocopy of 2 Valid Government-issued IDs
Appraisal Fee of P3,500 (non-refundable)
If with co-maker/co-borrower/attorney-in-fact, separate application form is needed
Data Privacy Client Consent Form
IF EMPLOYED:
Income Documents
Photocopy of the latest Income Tax Return (ITR)
Certificate of Employment and Compensation
Alien Certificate of Registration (ACR) and Official Receipt (if resident alien)
Overseas Filipino Worker
Photocopy of Passport
Contract / Certificate of Employment (COE) approved by the POEA, if applicable, authenticated by the Philippine Consulate (if direct hired)
Proof of inward remittance thru PNB or other banks
Crew Contract and Exit Pass from POEA (for seafarers only)
PNB-prescribed Special Power of Attorney (SPA), if applicable
If SPA was executed and notarized abroad, such has to be authenticated by the Philippine Consulate
IF SELF-EMPLOYED:
SSS / GSIS / Driver's License / PRC License
Business Name (DTI) or SEC Registration
Articles of Incorporation, By-Laws with SEC Registration Certificate and latest General Information Sheet if applicable
General Information Sheet
Financial Statements / Income Statement for the last 3 years
Photocopy of the Income Tax Return (ITR) for the last 3 years
Bank statements for the last 6 months
List of Trade References (Suppliers / Customers)
Practice of Profession
Clinic Address/es, schedules and contact numbers (for doctors)
Bank Statements for the last six (6) months
If from commission
Vouchers or Bank Statements for the last six (6) months reflecting commission income
If from rental of properties
Submit photocopy of Lease Contracts / TCT's of Earning Properties
Bank Statement for the last six (6) months
If from transport business
OR / CR
LTFRB Franchise
Business paper / registration
ITR for the last two (2) years
Bank Statement for the last six (6) months
COLLATERAL DOCUMENTS
Two (2) sets of clear photocopy of TCT / OCT / CCT (all pages including blank pages with the book and page / volume number indicated on the front page)
Lot Plan with Location / Vicinity Map certified by a licensed Geodetic Engineer
Photocopy of the latest Tax Declaration / Realty Tax Receipts / Tax Clearance
FOR CONDOMINIUM
Master Deed of Declaration & Restrictions
FOR CONSTRUCTION / RENOVATION
Building Plans (complete set) duly signed by a Civil Engineer / Architect
Bill of Materials / Specifications / Cost Estimates duly certified by a Civil Engineer / Architect
Scope of Work (for renovation)
Building Permit
FOR PURCHASE OF LOT / HOUSE AND LOT
Deed of Absolute Sale or Contract to Sell
FOR REFINANCING
Current Statement of Account
Official Receipt or cleared checks on amortization payments made or Passbook / Bank Statement where the monthly amortization payment is debited (at least 6 months)
Uses of a PNB Bank Home loan
With a PNB Bank Home loan, you can:
Purchase a lot
Purchase a house and lot
Purchase a lot and construct a house
Build a house and a lot you own
Buy a condominium
Buy a townhouse
Renovate or extend your house
Refinance or take out an existing housing loan
Reimburse amount paid for the house, lot, condo, or townhouse
Use real estate for personal investment (i.e. build and sell, home mortgage)
How to Apply for a PNB BANK Home Loan
Step 1: To find out how much you can borrow, use the PNB Bank calculator.
Step 2: Fill out the loan application form by downloading it and printing it.
Step 3: Submit your loan application to the PNB branch that is closest to you.
FAQs – PNB Bank Home Loan
What are the term options for my loan?
Up to 10 years for lot purchase and home improvement
Up to 20 years for purchase of house & lot, townhouse, and condominium unit, and house construction
What is the interest rate?
The interest rate on your loan is determined by the current home loan rate at the time of loan approval.
How can I pay for my loan?
Repayment Scheme:
Equal monthly amortization
Step up scheme* – initial low monthly payments that increase as the value of your property rises.
*Initial low monthly payments/step up scheme is applicable to loan amount of minimum PHP1,000,000 for a minimum period of five (5) years.
Mode of Payment:
Automatic Debit Arrangement
Post Dated Checks
What can be my collateral?
Over an acceptable residential property, obtain your first real estate loan.
Which home developers are accepted for financing for PNB Housing Loan?
Eton
Ayala
Filinvest
Robinsons
Arthaland
Megaworld
SMDC
DMCI
Vista Land
Shang Properties
* For more options, you may reach out through +632 652-PNBS (652-7627).
PNB Bank Auto Loan
One of the most practical and essential decisions a person can make in his or her life, second only to the purchase of a home, is the purchase of a vehicle. As a result of the agreement, you will be eligible for a variety of additional benefits. In addition to making your trip more enjoyable and enjoyable, you will save money as a result of this decision.
While having a car allows you to leave and arrive on time, it also provides you with the ability to protect yourself and your family from potential danger and accidents. Check to see if your vehicle is equipped with a safety feature to avoid getting into an accident or doing something unforeseen.
PNB Bank Car loan is available to Filipinos aged 21 to 65 years old who are living in the permanent residence and have been employed for two years. They can borrow up to 80% of the vehicle's net selling price.
If you're looking to buy a new car or refinance your existing loan, applying for a PNB Bank Auto Loan can help you get the best deals and lowest interest rates.
Why Take Out a PNB Bank Auto Loan
PNB Bank provides an online application that makes it simple to apply for a loan with the bank. You can also finish the transaction at any PNB Bank branch if that is more convenient for you.
The PNB Bank Auto Loan is a simple and straightforward method of obtaining a car loan. The fact that it offers a number of payment alternatives as well as cheap interest rates makes it an excellent choice for consumers who want to improve their credit score.
Loan Terms and Conditions
The facility is available for the purchase of brand new or used automobiles.
The following is the maximum amount that can be loaned:
For brand new or refinance vehicles, up to 80% of the cash list or purchase price is available.
Used automobiles are eligible for a reimbursement of up to 75% of their evaluated value.
Eligibility Criteria for a PNB Bank Auto Loan:
A Filipino citizen or Foreigner based in the Philippines with valid Alien Certificate of Registration (ACR)
Age is between 21 to 65 years old at the time of loan maturity.
Has a stable source of income:

Permanently employed for at least 1 year or
My business is in operation for at least 3 years
Requirements for a PNB Bank Auto Loan
First and foremost, you must submit all the essential paperwork to PNB Bank Auto Loan before you can begin working with them. In order for them to complete your application in a timely manner, the earlier you submit your application, the better.
Completely filled up and signed application form.
2 Government issued valid IDs like Drivers License, Passport, UMID, etc.
If I'm employed:
Certificate of Employment with Compensation or Payslip
Latest Income Tax Return
If I own a business:
Business papers with DTI Registration
Latest Income Tax Return
Latest Audited Financial Statements
Latest (6) six-months Bank Statements
How to Apply for a PNB Bank Auto Loan
Fill out the application form online and send the relevant documents to receive a response within 24 hours.
Tips when Applying for a PNB Bank OFW Loan
Make a note of all of your concerns and issues that you want to address before you go to the bank to make your trip easier. Making an informed decision will be easier if you have all of the facts.
Any questions you have about the loan should be directed to the bank's customer service representative. In the event you have any questions or issues, please do not hesitate to contact them. You can also inquire about loan rates, monthly payments, and any other relevant information that may be relevant to you.
With a loan calculator, you can see what your monthly payments will look like for an amount of money that you choose to borrow. The "calculate" option will allow you to get a visual representation of what your monthly repayments would look like if you choose that choice.
If you are looking for a specific loan, such as a car loan, a loan calculator will assist you in establishing how much money you can afford to borrow and how much money you will need to pay back each month if you use it. Depending on your financial circumstances, this tool may also be able to tell you how much money you may expect to borrow and how much money you can afford to pay back each month based on your expectations.
Preparation is key before applying for a loan. Make sure you understand that it is best to borrow only what you require rather than what you wish to spend your money on. There are a variety of fees and expenditures that you may be forced to pay in addition to the loan itself.
Make certain that you always have all the relevant papers with you before beginning to work with a bank. This will make the operation less difficult for you and will allow you to devote more time to what you need to do in the next days and weeks.
Always double-check that you have all the necessary papers on hand before commencing any business relationship with a financial organization. You will save time and be able to devote greater attention to the things at hand as a result of your efforts.
Frequently Asked Questions
Please see these common questions about the loan programs of PNB Bank:
1. What is the PNB home flexi loan?
With the Home Flexi Loan Program from PNB, you can borrow against qualified/acceptable residential real estate properties to finance your asset acquisition and other personal-related expenses. The loan funds may be utilized to meet any of the following requirements:
Improvement of an existing residential home
Acquisition of furniture and fixtures and/or
home appliances
Equity payment for a residential property
Financing of travel & tour expenses
Acquisition of club shares
Other personal-related expenditures
2. What Products And Services Does PNB Provide?
Here is a list of the products and services that PNB offers to its customers:
Branch Banking Products & Services
E-banking services
Deposit accounts
Cash management solutions
Retail Lending
Home Loans
Salary Loans
Auto Loans
OPHL
SMEs
Institutional Banking
Corporate & Middle Market
Financial Institutions
Trade Finance
Trust & Wealth Mgmt
UITFs
Corporate Trust
Personal Trust
Pinnacle Priority Banking
Treasury Services
Fixed Income Investments
Interest Rate Swaps
Foreign Exchange Services
Remittance Services
Global Filipino Card
Sending-Receiving
Overseas Bills Payment
The Bank also participates in the following activities through its subsidiaries and affiliates:
Insurance
Life Insurance
Non-Life Insurance
Investment Banking
Underwriting
Financial advisory
Distribution of securities
Loan syndication
Project finance
Stock Brokerage
Stock Market Research
Equities Trading
The Philippine National Bank is a long-standing financial organization that provides banking services to both businesses and customers in the country of the same name. Aside from life insurance, they also offer remittance services, merchant banking, stock brokerage, leasing, and other associated services, in addition to foreign currency trading.
3. Is PNB A Reputable Bank?
According to an international survey, the Philippine National Bank has been recognized for its exceptional corporate governance and has been named one of Asia's top-performing firms in appreciation of its performance. In recognition of its efforts in implementing effective policies and procedures that meet international standards while still retaining ASEAN principles such as honesty, accountability, and transparency, the ICD has awarded the Philippines National Bank (PNB) a certificate of recognition.
PNB was one of just 21 Philippine Lipi CLCs to receive a score of 90 points or above out of a total of 245 firms evaluated. It also achieved fifth place in the Financial Sector, which is a recognition of the bank's excellent corporate governance measures!
4. What Is PNB's Hotline?
Philippine National Bank – Office of the Corporate Secretary
Address: 9th Floor, PNB Financial Center, Pres. D Macapagal Blvd., Pasay City
No. (632) 8526-3131 loc. 4106
Website: https://www.pnb.com.ph/
5. What Are PNB Operating Hours?
In order to provide services, the PNB bank is open on all weekdays from 10:00 AM until 5:00 PM, with the exception of the first and third Saturdays, which are closed for public holidays; and the second and fourth Saturdays, if there is an additional holiday weekend taking place at the same time as the first and third Saturdays.
6. What are the loan fees, charges/penalties?
Loan Processing and Dispersal Fees: PHP300.00
Early Repayment Penalty: No
Late Payment Penalty: PHP300.00
7. What is the minimum loanable amount under Philippine National Bank personal loan?
According to the Philippine National Bank's official website, the minimum loanable amount under its personal loan program is Php 200,000.00, with a maximum loanable sum of Php 10,000,000.00 available. Depending on the terms of the loan, the borrower may be required to make payments for up to ten (10) years.
8. What type of financial institution is the Philippine National Bank (PNB)?
The Philippine National Bank (PNB) is a government-owned institution. It has a wide range of products and services to offer to the general public, ranging from savings and deposit accounts to credit cards, corporate service offerings, and cash assistance in the form of loans.
Individuals and corporations or businesses can apply for PNB Loans, which are available for both personal and corporate or business use.
Summary
The application process for a PNB Bank OFW loan product has been simplified, making it quick and simple, helping you to save both time and money.
For the uninformed, this process could take a long time and be incredibly challenging if you are looking for the best loan and satisfying all of the standards. Many people are perplexed as to where to begin their search. Most importantly, you must receive a loan that is appropriate for your goals and financial situation in order to be successful. Because of this, you might check at the PNB Bank OFW Loan as a possible alternative to consider.
Personal loans from this financial organization can be utilized for a wide range of purposes, depending on their terms. They could be put to use to assist you in getting through the day.
A PNB Bank OFW loan will make it possible for you to purchase a home or a car at some point in the future, if you qualify for one of these loans. Qualifying for these types of loans is a basic process that takes little time as long as you meet all the requirements and can make regular payments on your debts.
Loans from financial institutions such as banks and financial corporations are accessible in a wide range of forms and amounts. After you've completed reading this guide, you might be interested in finding out more about these people and their work. You can find out more about these loans by clicking here.