Opening a savings bank account is one of the most important steps that OFWs can take to secure their financial future. A PNB Bank OFW Savings Account can provide OFWs with a number of benefits, including access to banking services anytime, anywhere, Flexible deposit and withdrawal options, and Interest on deposits.
ALSO READ: Top Savings Accounts for OFWs
Due to the series of recent events that caught not only the Philippines but also the whole world off-guard, Filipinos including those working overseas are forced to learn the importance of establishing one's savings in case of emergencies or any untoward disasters (or a pandemic) occur. 
Though we are faced with many challenges today, it is not too late to start doing right with the money that we have. This is the reason why OFWs need to know their options and to understand the importance of having personal savings.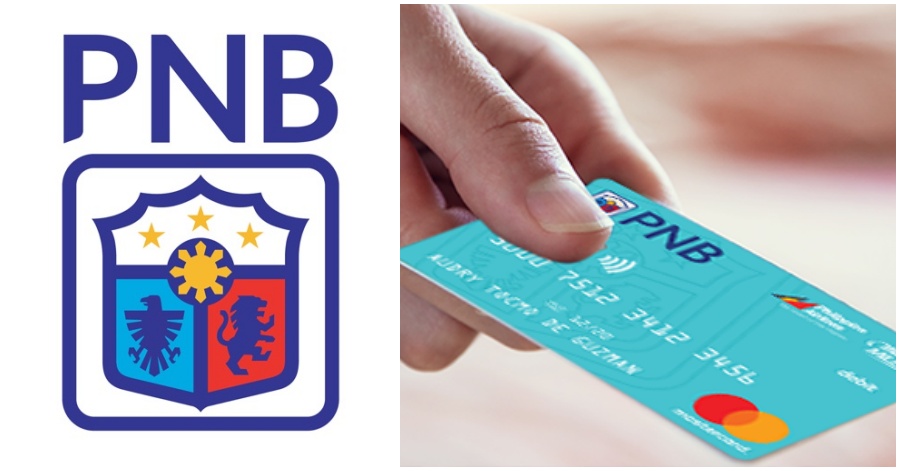 Things to Know about Overseas Filipino PNB Savings Accounts 
In this post, we will share important details about the personal savings account for OFWs offered by the Philippine National Bank (PNB), which is one of the oldest and most trusted financial institutions in the country.
Disclaimer: The details we will provide in this post are for information-sharing only. If you have specific concerns or questions regarding the PNB OFW Savings Account, you may visit the PNB's official website or contact their customer support platforms, as shared in this article.
OFWs are among the people who provide the highest cash flows among banks because of their remittances. It is for this reason that banks such as PNB have created an OFW Savings Account with attractive features and benefits.
Features and Benefits
No initial deposit and minimum maintaining balance 

10% Annual Interest Rate

Comes with Peso ATM, and Peso or Dollar Passbook

ATM transactions accepted through PNB, BancNet, Expresslink, and Megalink ATMs nationwide.  

The PNB OFW Savings Account comes with a 

PNB-PAL Mabuhay Miles OFW Savings Debit Mastercard

 which can be used at:

Mastercard and Maestro accredited merchants

Over 2 million ATMs worldwide

Interest-earning with a Php 10,000 ADB

Earn points that can be redeemed for Mabuhay Miles when you shop at select merchant partners.

Easy fund withdrawal at any PNB and BancNet ATMs in the Philippines and at any Mastercard and Maestro accredited ATMs worldwide

Pay for online purchases and transactions with ease and convenience

Simple tap-to-pay feature on any Mastercard PayPass-enabled POS machines
Requirements
Before are the following requirements that you need to provide if you plan to open a PNB OFW Savings:
Any of the following valid IDs:
Your original valid passport 

Your POEA-approved Original Employment Contract (OEC) along with a photocopy of your valid passport

Professional Regulatory Commission (PRC) IDs

Driver's License

GSIS / SSS Member ID

NBI / Police Clearance

OFW ID (must be issued by either OWWA or POEA)
Note: Documents without the applicant's photograph (e.g. BIR, TIN, marriage contract, credit cards, etc. must be presented along with any of the above-listed IDs with photographs)
Two (2) copies of either a 1×1- or 2×2-sized photographs

 A 

letter of introduction

 if the client is not yet able to open an OFW Savings Account due to financial constraints and/or lack of proper IDs.  
Note: This document must be submitted by the OFW or beneficiary at the PNB branch he/she chooses to open an account with.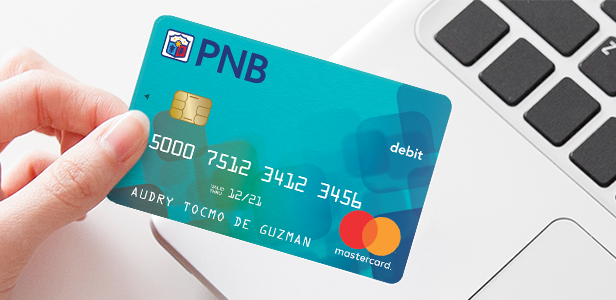 How to Apply / Open an Account
Here are the procedures on how you can set up an OFW Savings account with PNB Bank:
Visit the nearest PNB branch in your area and proceed to the New Accounts section. 

Inform the bank officer that you wish to open a new OFW Savings Account. You will then be given a set of application forms to fill out.

Once you have accomplished the application forms, you may submit them along with the above-listed requirements.

Upon verification and processing of your application, you will be advised as to when you may return to collect your ATM card/passbook from the same branch. 
Note: This usually takes about 3 to 5 banking days or upon notification from your bank.
Fees/Charges
Initial Deposit: Php 0 / USD 0
Minimum Maintaining Balance: Php 0 / USD 0
Minimum ADB to Earn Interest: Php 10,000 / USD 1,000
Interest Rate (as of Feb. 2015): 0.100% p.a.
Dormancy: 2 years
Dormancy Fee: Php 0 / USD 0
Record of Transactions: Upon Request
Other Fees:
Passbook Replacement: Php 100 / USD 5
Average Daily Balance (ADB) falls below the required minimum for at least two (2) consecutive months: Php 0 / USD 0
Interbranch/interoffice deposit/withdrawal transaction, except transactions made between and among Metro Manila Branches and Non-Metro Manila branches or provincial branches located within the same city, municipality or province: Php 100 / Php 200 
What You Can Do with your PNB Savings Account for OFWs
Check balance online or via ATM

Withdraw money from ATMs

Deposit cash via PNB Cash Accept Machines (CAM)

Transfer funds online or via PNB ATMs 

Pay bills online or via PNB ATMs 

Shop online and pay at Point of Sale (POS) Terminals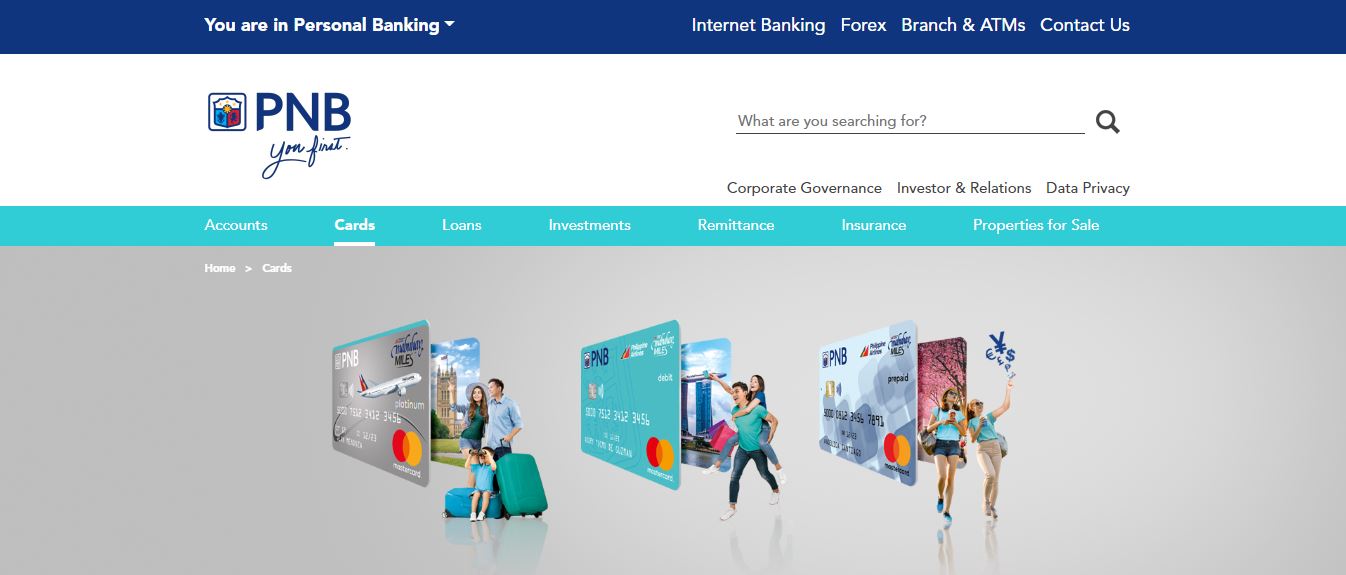 Frequently Asked Questions
Here are some common questions about the OFW Savings account in PNB:
1.
Where can I use my PNB OFW Savings Debit Mastercard?
 Locally: You can use your PNB Debit Mastercard at any of the following:
local ATMs (BancNet, Megalink, and ExpressNet) 

BancNet merchants nationwide 

BancNet online transactions

PNB Digital Banking

Local Mastercard and Maestro Merchants
Internationally: You can use your PNB Debit Mastercard at any of the following:
International ATM Networks (MasterCard and Maestro)

International MasterCard and Maestro Merchants
2. How Much is the Transaction Limit?
The maximum ATM withdrawal limit per transaction: 

Php 10,000

The maximum POS and ATM transaction limit per day: 

Php 50,000
3. How does the PNB-PAL Mabuhay Miles Debit Mastercard work?
Point Conversion

For every 

Php 150

 spent on PAL transactions, you get 1 rewards point or 1 Mabuhay Mile

For every 

Php 250

 spent on non-PAL transactions, you get 1 rewards point or 1 Mabuhay Mile

Welcome gift

: 500 Mabuhay Miles (if with PAL transaction within 3 months from card issuance)  

Mabuhay Miles Redemption:

 Blocks of 2,000 points  
4. How do I enroll my OFW Saving Account for PNB's Online Banking?
After you have opened your PNB OFW Savings Account, the next thing you can do is to enroll your account to PNB's online banking service. Here's how:
1. Visit the PNB Website (https://www.pnb.com.ph/), click the "Enroll Now" link.
2. Read the terms and conditions carefully and hit the "I Agree" button to proceed with the registration.
3. The registration for online banking requires you to specify any of the following accounts:
an ATM account

an ATM account enrolled in phone banking 

a non-ATM account


Note:

 Select the most appropriate and convenient enrollment method for you.
4. You should register only one of your Savings, Checking, or Time Deposit Account/s.
5. Provide your details including address and contact information. You will be required to specify your preferred username, password, and your secret question and answer.
6. If you register using your ATM or Phone Banking account, you will instantly be given access to Internet Banking if you provide the correct ATM PIN or Telephone PIN.
7. If you register using your non-ATM account, approval and activation will take place within 24 hours or the next banking day.
8. After activation, you can log in to PNB Internet Banking through your username and password. Remember not to share your username and password with anyone.
9. If you have other PNB accounts you wish to enroll in Internet Banking, there is no need to go through the whole registration process again. Simply enroll them as your additional accounts.
10. For instructions on how to add your other accounts to Internet Banking, click "Enroll My Other Accounts" under the "My Accounts" menu. You may add your other Phone Banking Accounts, ATM Accounts, or Non-ATM Accounts.
5. What are the other digital banking services I can avail?
Aside from phone and internet banking, you may also perform digital banking functions on your mobile device through the PNB Mobile Banking App.
With access to PNB Digital Banking, you can:
View your account balance and transaction history

Enroll your account and pay for your monthly bills.

Transfer money to a PNB account or other local bank accounts

View your credit card transaction details, and more!

Order checkbook

Manage your investments, redeem in partial or full, and more!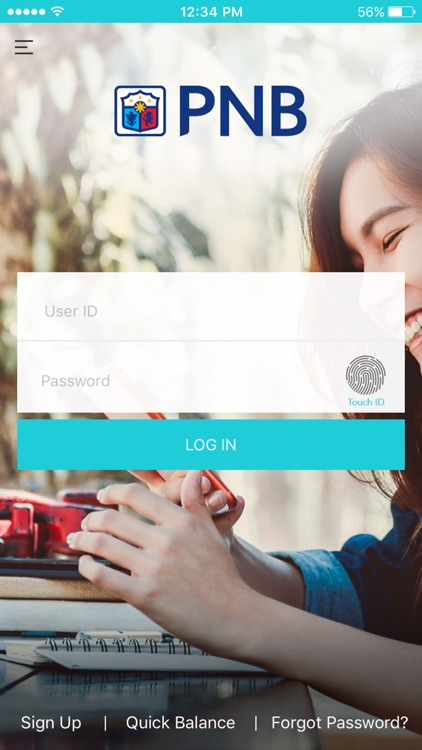 To enroll your PNB Account via the PNB mobile app, 
1. Using the app, click Sign Up
2. Choose an account type and input Card Number and PIN
3. Create your username and password
4. Enter 6-digit One-time-PIN (OTP) received via SMS
5. Upon initial login, enter the Online Activation Code (OAC) you will receive via email.
With digital baking, it's much easier to monitor and perform transactions using your OFW Savings Account. 
During these challenging times, the importance of having a savings account (most especially for OFWs) cannot be emphasized any further. Although sending remittances to our family is the top priority, we need to adopt a mindset that for us to secure our own and family's future is to prepare ahead and this is only possible if we can set aside funds to further grow our income or to create a business, as well as to secure our health in case we get hit by a disease or an accident.  
Will you or have you opened a savings account yet? If you haven't yet, PNB's OFW Savings Account is worth checking out as it offers some of the most competitive features in the market right now. 
ALSO READ: 13 Best OFW Loans in the Philippines (Banks and Government Agencies)
Contact Information
Philippine National Bank
Main Office Address: Philippine National Bank Financial Center Pres. Diosdado Macapagal Boulevard, Pasay City, Philippines 1300
Contact Number or Hotline: Cards Hotline: (+632) 8818 9818, Bank Hotline: (+632) 8573 8888
Website: https://www.pnb.com.ph/