For Overseas Filipino Workers who want to get a BPI Savings account but do not know which account to pick, BPI is offering a dedicated savings account for OFWs called BPI Pamana Padala. Here we share information on how you can apply for this type of bank account, what are the requirements, benefits, and steps. Please be guided accordingly.
Even as you work abroad, your family back home needs your help every now and then. In cases of emergency, you might have to send money immediately. This is not always easy since you have to wait until you get off work before rushing to the nearest bank or remittance center.
But what if the bank or remittance center is far and you can't reach it on time? The Bank of the Philippine Islands (BPI) offers a solution for Pinoys working abroad. Through BPI Pamana Padala, you can send money to your loved ones in the Philippines — anytime, anywhere!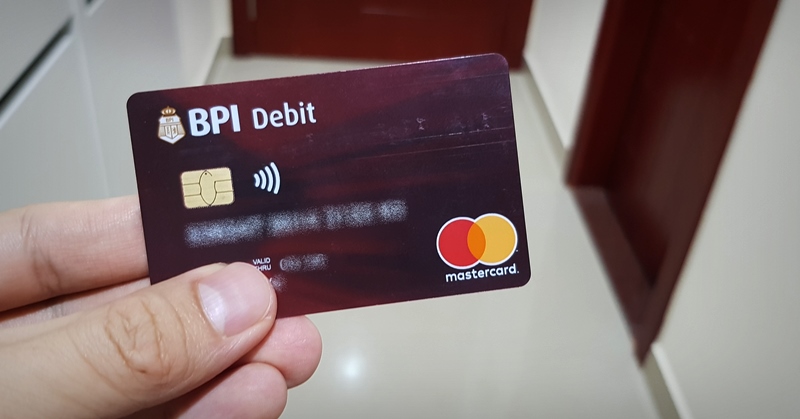 What is BPI Pamana Padala Account for OFWs?
BPI Pamana Padala is specifically designed for Overseas Filipino Workers (OFWs). You can use it to send remittances directly to your family's BPI account whenever, and wherever, you are! Once the money is sent, your family can withdraw it free of charge from any BPI ATM.
It is quite convenient and you can easily open a BPI bank account for yourself with this product. There is also an attractive free insurance package that awaits accountholders (under certain conditions). So this is a good plus side to this product.
Benefits of BPI Pamana Padala Savings Account
Here are some features of this type of account and why you should open a BPI Pamana Padala:
You can save On Remittance Fees – Remit straight to your Pamana Padala account and enjoy lower fees compared to cash pick-up.
You can send money/remit Anytime – Transfer funds online or through the BPI Mobile app anytime.
There is a low initial deposit of PHP 500 to open an account
There is Free Accident Insurance – Get a free personal accident insurance worth Php 100,000 for 90 days.
There is Free Life Insurance – Get free life insurance coverage of up to Php 300,000 or USD 6,000.
Available in US Dollar
Through this product, OFWs can:
Send remittances to BPI Pamana Padala account
Transfer funds to their family's BPI account (via BPI Online Banking)
Transfer funds as many times as they want (no limit)
Free Personal Accident & Life Insurance
BPI Pamana Padala comes with free Remittance Income Continuation in case something happens to the account holder. Upon opening an account, you will get personal accident insurance coverage worth PHP 100,000 — valid for 90 days from the date you opened.
If you send money regularly, you will get life insurance, too! On your fourth remittance within a year, you get life insurance coverage based on the total amount of remittances (maximum of PHP 300,000). In other words, in case something happens to you, your family will continue to receive remittances within 12 months.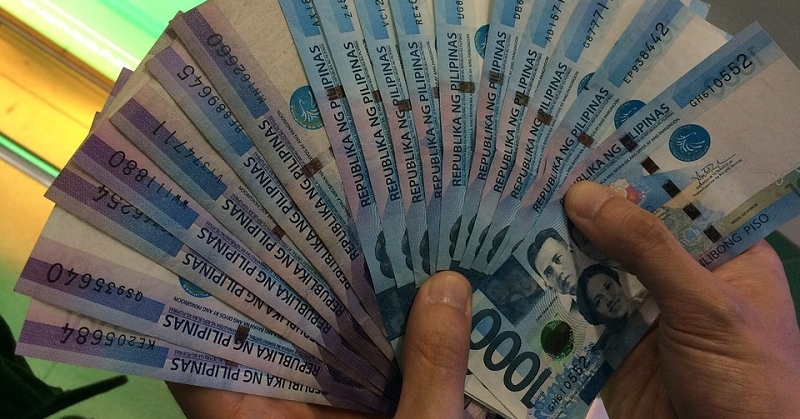 BPI Pamana Padala Requirements
In case you are wondering what are the requirements you need to apply for a BPI Pamana Padala account, please check the list below
Valid ID (with picture and signature)
Proof that you are an OFW (any of the following)
Cash Deposit of PHP 500 or USD 500 if you wish to open a Dollar account.
How to Apply BPI Pamana Padala
Note: Applying for a BPI Pamana Padala account is currently only available when you apply in the Philippines. You may need a total of 4 days to open this account. Here is a step-by-step guide to opening it:
1. Prepare the following requirements:
One (1) valid ID with photo and signature
Proof that you are an OFW (e.g. job contract, working visa, OWWA ID, seaman's book, etc.)
An initial deposit of PHP 500 or USD 500 (for USD accounts)
2. Go to the nearest BPI or BPI Family Savings Bank branch. Fill out the following forms:
Standard Account Opening forms
BPI Pamana Padala Enrollment form (indicate the name of beneficiary/ies, e.g. spouse, children, parents, or siblings)
3. After opening an account, you will receive proof of coverage for the free 90-day personal accident insurance. Meanwhile, your life insurance coverage will take effect on your fourth remittance within a 12-month period.
4. After 3 banking days, your BPI Pamana Padala Debit Card will be available at the branch where you opened the account.
How Much is the BPI Pamana Padala Maintaing Balance?
Zero – 0. There is no maintaining balance needed for this OFW BPI bank account. But a requirement is that you should have at least 4 remittances in one year.
Here are the specific details in terms of the interest rates and minimum daily balance
Required Initial Deposit – Php 500
Required Minimum Monthly Average Daily Balance – Php 0 (waived so long as you send 4 remittances in a year)
Required Daily Balance to Earn Interest – Php 5,000 (USD 500 for US Dollar accounts)
Interest Rate (Per Annum) – 0.125%
Summary
So this is the process of getting a BPI Pamana Padala account. We have also shared the features, benefits, and procedural steps. We hope you find this guide helpful in understanding if this type of product would benefit you as an OFW. After all, this is a dedicated account specifically targetted to the Filipinos working abroad.
Contact Information
BPI – Bank of the Philippine Islands
Website: https://www.bpiexpressonline.com/
Email: help@bpi.com.ph
Telephone Numbers:
Metro Manila: (02) 889-10000
Domestic Toll-Free No.: 1-800-188-89100 (available for PLDT)
Mobile phone and International Access: 63 + 2 + 889-10000
DISCLAIMER: The details presented here are for information-sharing purposes only. To learn more about BPI Pamana Padala, please visit the BPI official website. In the meantime, you can also check out how to open BDO Kabayan Savings or Metrobank OFW Savings accounts.