In a previous post, we discussed how you can open a BPI Pamana Padala account for sending remittances to your loved ones in the Philippines. Today, we are going to talk about another convenient feature offered by the Bank of the Philippines Islands: the BPI Mobile app.
The BPI Mobile app can be used to transfer money between BPI accounts — anytime and anywhere in the world! It's perfect for overseas Filipino workers (OFWs) who are looking for quick, easy, and hassle-free ways of sending remittances to their families back home.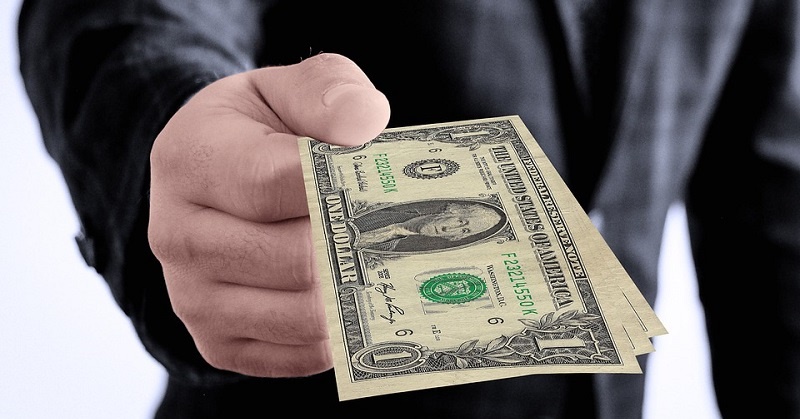 Guide to Sending Money Using BPI Mobile App
You can download the BPI Mobile app on Google Play (for Android devices) or Apple Store (for iOS devices). You can use it to:
Check the balance on your account(s)
Pay bills to more than 400 merchants
Transfer money to any BPI account
Reload your prepaid phone (any network)
… and other features!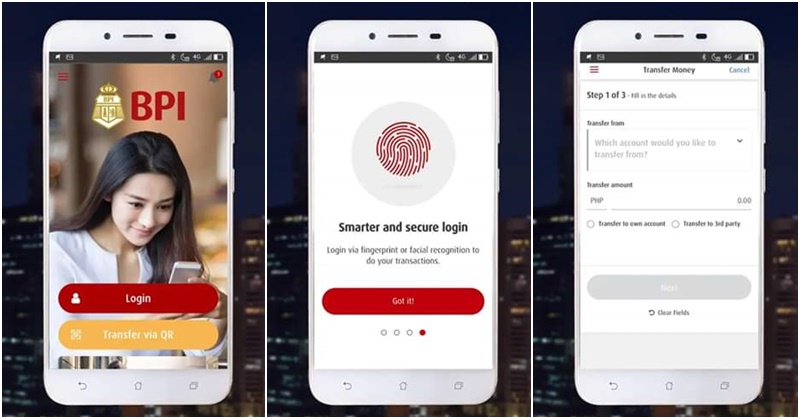 Before you use the BPI Mobile app, make sure that you are registered with BPI Online Banking first. Use the same username and password to log into the app.
Transferring Money via BPI Mobile App
To transfer money using the BPI Mobile app, follow these steps:
Log in to your BPI account.
Select "Transfer Money."
Fill in the details and click "Transfer to 3rd Party."
Enter the account number of your receiver.
Double-check to ensure that all details are correct!
Enter the One-Time PIN (OTP) and click "Submit." That's it!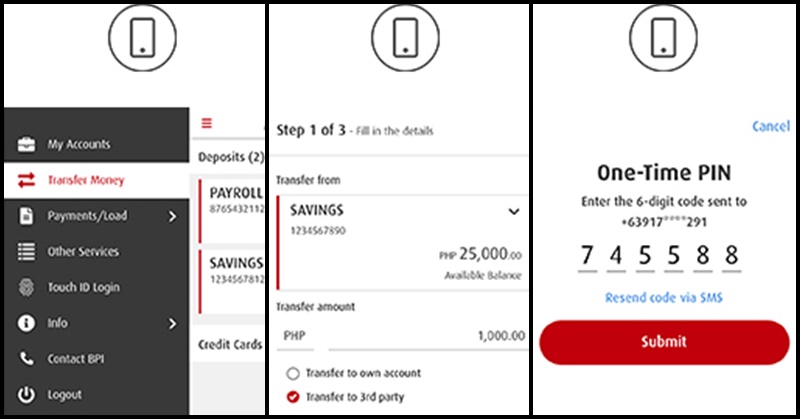 Additional Information
You can use the BPI Mobile app anytime and anywhere — as long as you are connected to the Internet.
The "Transfer Money" feature applies to any BPI, BPI Family Savings Bank, and BPI Direct account.
If you plan to send money regularly to someone, it's best to enroll his/her account through BPI Online Banking.
For enrolled accounts, you can transfer any amount (no limit) per day.
For unenrolled accounts, you can transfer up to PHP 50,000 per day.
ALSO READ: Top Savings Accounts for OFWs
Now that you've read about how to transfer money using the BPI Mobile app, why don't you give it a try? This way, you don't need to go to the bank or remittance centre to send money to your family and loved ones in the Philippines!
DISCLAIMER: The above guide is presented for information-sharing purposes only. To know more about how to use the BPI Mobile App, please visit the BPI official website.