The Bank of the Philippines Islands (BPI) offers a savings account that can be used for online shopping or to swipe at electronic payment terminals (EPS). The account comes with a debit card. If you're interested in what you need to prepare to apply for a BPI ATM Card, then you've come to the right place!
Also Read: How to Apply BPI OFW Loan
In this post, I will talk about the requirements for the BPI ATM card, how to maintain the balance on your account, and how to make your initial deposit. So if you're interested in applying for a BPI ATM Card, then keep on reading.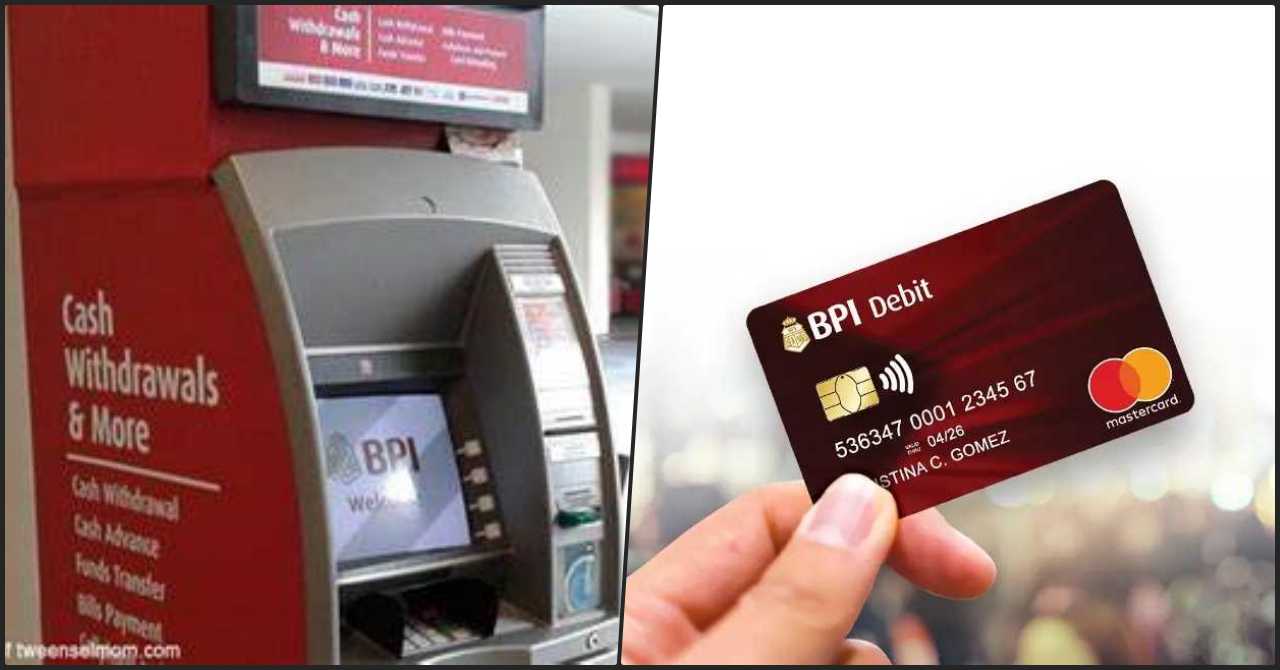 Why Use a BPI ATM Card
The BPI ATM Card is an excellent way to transact online or at electronic payment terminals (EPS). It can also be an alternative for your debit account when traveling internationally. The card comes with a free debit card and can be used to withdraw money from any ATM in the Philippines or abroad. You can also use the card to make purchases at POS terminals, although it is not recommended as some merchants may charge you a fee for using their credit services.
BPI ATM Requirements
Opening a BPI account is quick and easy. You will only need to submit the following documentary requirements and then pay the account opening fee, which will be part of your balance. The account opening balance for ATM accounts has increased from P2,000, it is now P3,000.
Account Opening Requirements
The latest requirements for the opening of a Bank of the Philippine Islands (BPI) ATM savings account are as follows:
1 photo (1×1 or 2×2) – The photo will be stapled to the card inside the branch where it was opened. The new account officer will also take a photo of the client using their web cam, which will be posted on their profile on the bank's system.
2 Valid IDs – Make sure that one of the IDs you have is a government-issued photo ID, such as a passport, driver's license, or PWD ID. Also, ensure that the other documents include a Seaman's Book or an Alien Certificate of Registration (ACR), where applicable.
Initial cash deposit – The initial deposit for a Bank of the Philippines ATM account is P500. This amount can't be withdrawn within a month. It will remain on hold until the account is opened. The P500 can be used within one day after it's deposited.
BPI ATM Initial Deposit
On the day of opening an ATM account, clients can deposit more than P500. If you can, it's best to bring in P3,000 as the initial deposit, as BPI requires a Minimum Monthly ADB* of P3,000. If the client falls below this amount, there is a service charge of P300.
ADB* = Average Daily Balance
If the client's initial deposit is only P500, then they must deposit at least P2,500 within five days to ensure that they do not fall below the required monthly allowance of P3,000.
*BPI no longer supports Kaya accounts. Beginning January 15, 2021, BPI Kaya bank accounts will be converted to regular ATM savings accounts with a P3,000.00 minimum maintenance amount.
That being said, make sure to set aside the prescribed amount (P3,000) to ensure that your bank account will be properly activated for use.
How much interest does my BPI ATM account make?
People who open a Bank of the Philippine Islands ATM savings account and maintain a daily balance of at least P5,000 will be entitled to a 0.125% interest rate.
Interest on time deposit accounts and bank savings accounts will be subject to tax. You must also note that interest payments will be subject to withholding tax.
What is the maximum withdrawal amount per day?
If withdrawn via ATM, the maximum daily withdrawal amount for the BPI ATM regular peso account is P20,000. A client may withdraw from an ATM six times in a single day as long as the total amount removed does not exceed P20,000.
If you need to withdraw more than P20,000, you must visit any BPI branch in person. The client must show the teller their ATM card. Even if you withdraw at a different bank, ATM withdrawals remain free.
The maximum daily payment limit is P100,000 if the client plans to use the ATM to swipe in EPS terminals.
What are the ATM Withdrawal Charges?
Withdrawals from a BPI ATM do not incur any fees. If the client uses another bank's ATM, a P15.00 service fee will be charged per withdrawal.
What is the ATM Card Replacement Fee?
If a client's ATM card is lost, mutilated, or the EPS terminal or ATM machine can no longer read it, the card is no longer useable and must be replaced at the branch. If this happens, BPI charges P150 for a replacement card.
BPI Debit Card Maintaining Balance
Practically, BPI has two forms of balance maintenance: the monthly ADB and the daily balance to generate interest.
Simply put, you must maintain a larger balance in your account to benefit from interest rates. This, and of course, to avoid penalties – if your balance goes below the minimum.
Here's why you shouldn't fall below maintaining balance
The minimum balance that a client should maintain in their regular savings account is P3,000. If they fall below this amount, they will only have around P800 left.
A service charge of P300 will be charged to the client's account if they fall below this amount. If the balance remains below P3,000 in the following month, then the bank will add another P300 to the fee. The client must then deposit the required amount to reach the P3,000 mark. Eventually, the bank will close the account.
How to Enroll an ATM Account to BPI Express Online
On the same day as the account opening, clients can add their new ATM account to their existing online banking.
To access the online version of the bank, you can use a desktop or a regular web browser. You should also avoid using the mobile app to add a new ATM account.
Login to BPI Express online.
Go to My Accounts.
Go to Manage Accounts.
Input the OTP Sent to the registered mobile number.
After the successful activation of the OTP, the page will display all the accounts that have been opened under the client's name.
To open the new ATM account, go to Account Overview and select the appropriate account from the list.
If clients have not yet activated their accounts on the bank's online platform, they will need to complete the process of adding and registering.
The process of opening a new bank account in BPI is simple. You can do this by going to one of the bank's branches on Tuesday, Wednesday, or Thursday. Usually, these branches are full of people on certain days.
You can easily manage your money with a savings account from the Bank of the Philippine Islands. It's not only the oldest bank, but also one of the most secure banks in the country today.
Video: How to Get your BPI Debit Mastercard
Still using your old bank's ATM/debit card? If so, you're missing out on some great benefits. The new BPI Debit Mastercard with EMV chip offers a safer, more convenient way to pay for items and cash withdrawals. Watch this video posted by BPI on Facebook for more about what you need to do to get your new card and enjoy its many features.
Frequently Asked Questions:
1. Why is there a maintaining balance in BPI?
BPI, like all other banks, strives to promote responsible consumer financial behavior.
Every bank is required by regulatory rules to maintain operational capital.
This can be accomplished by expanding the number of depositors, the cash from which allow the bank to engage in banking activities such as lending and investing.
2. Can I withdraw a large portion of my maintaining balance without incurring fees?
Yes, however you must deposit a money at the end of the day to guarantee that your end-of-day balance equals the ADB amount.
If not, you must immediately increase your deposit and do the monthly ADB calculation to determine how much more you can deposit and how late you can deposit it.
3. When will BPI close my account in case the balance is zeroed out?
BPI's Terms and Conditions state that the bank may close your account automatically and without notice.
It could be closed within a week, depending on the type of account.
4. Is there savings account with no required maintaining balance in BPI?
The BPI Padala Moneyger for Overseas Filipino Workers is, in fact, a savings account, although it does not require a monthly ADB deposit.
5. Is BPI Direct Savings the same as BPI Direct BanKo Savings?
BPI Direct Savings was previously known as BPI's speciality thrift bank. In 2016, BPI Direct Savings and BPI Globe BanKo merged to become what is now known as BPI Direct BanKo.
At the time of writing, BPI Direct BanKo offers the PondoKo savings account. For more information, please visit their official Facebook page or website.
6. Can I use a Barangay Certificate to open a BPI Savings account?
For most bank accounts, a valid ID such as a passport or a national or driver's license is required to open a bank account. However, if you are planning on opening a PondoKo account, then a Barangay Certificate is the best option.
7. How much will it cost to open a BPI Savings account?
It depends on the type of account that you want to have. For instance, a regular savings account will cost you around P3,000.
8. What are the different kinds of BPI Debit cards?
BPI Debit Mastercard – Your BPI Cards come with a host of features to help you shop and pay conveniently, whether you're here in the Philippines or abroad. These include:EMV Chip-Enabled6-Digit PIN

Account Linking

BPI Card Control

Shop and Pay

International Debit Acceptance

Tap to Pay

Get Cash

E-Commerce

BPI Debit EMV Cirrus Red – Enjoy cashless shopping in over 45,000 merchants nationwide through the Express Payment System (EPS) and BancNet. To shop and pay, simply insert your card into a chip-enabled terminal.
BPI Debit EMV Cirrus Gold – Enjoy cashless shopping with a higher purchase limit in over 45,000 merchants nationwide through Express Payment System (EPS) and BancNet. To make a purchase, place your EMV (chip) card on one of the terminals and follow the prompts to complete your transaction.
9. How long does it take to claim a BPI card?
You can claim your new ATM card within 7 days. However, you must go back to the branch within a week to complete the process. To make sure that you have your valid ID and deposit slip, you should bring both of these documents with you when you claim.
10. Where can I use my BPI card?
It can be used to purchase products from various merchants affiliated with the Bank of the Philippine Islands (BPI/BPI Family). These include SM malls, Gaisano malls, Robinson's malls, and gasoline stations. You can also check your account balance and pay your water, electricity, and cable TV bills using this card.
11. Will the bank contact the client to notify them that the minimum balance on the account has been reached?
No. The New Accounts representative disclosed the bank's policy on falling below the minimum amount and service fees to the client during account opening. The client has signed the required documents, showing that he or she understands the bank's policies. The lesson is to keep a minimum balance to avoid service fees from being withdrawn from the account.
Final Thoughts
With a BPI ATM card, you can enjoy convenient access to your funds anytime and anywhere. However, to ensure you can access your funds without any issues, you must be aware of and follow the requirement for maintaining your balance to avoid fees and other penalties.
Keep an eye on your balance and make sure that your balance stays above the minimum required amount to avoid costly fees. Taking these simple yet important steps will help protect your account and ensure that you can continue to access your funds at any time.
We hope you've found this guide on BPI ATM Card useful. If you have any questions, feel free to comment below. Otherwise, you may want to read our post on how to open a BPI deposit account online.