For most of us who try to achieve a work-life balance, it could sometimes be difficult to keep tabs on every little detail concerning our personal lives – this includes our bank account numbers, passwords, (even birthdays of family members) and such. Thus, it's quite understandable to sometimes forget which is which, but not knowing can be quite problematic.
In this post, we share some tips for BPI account holders on how to find their account number and then answer some FAQs which users may have regarding their accounts.
Where to Check Your BPI Account Number
[Disclaimer: This article is shared for the purpose of information-sharing only. Any queries or specific concerns about your BPI account transactions and details should be referred to a BPI representative or at a BPI branch near you.]
First off, a BPI Account number has 10 digits.  However, the total number of digits may be more than 10 depending on the total number of BPI account holders out there. Therefore, if you are asked to provide a 13-digit BPI account number, simply add three zeros (000) at the beginning of your account number (i.e. 0001234567890).
Below is an image of the new EMV debit card of BPI. If you still have the blue one, you may call your branch and request for your card to be replaced. You will have to visit your BPI branch in order for them to replace your old BPI card.
Here's the front side of the BPI card: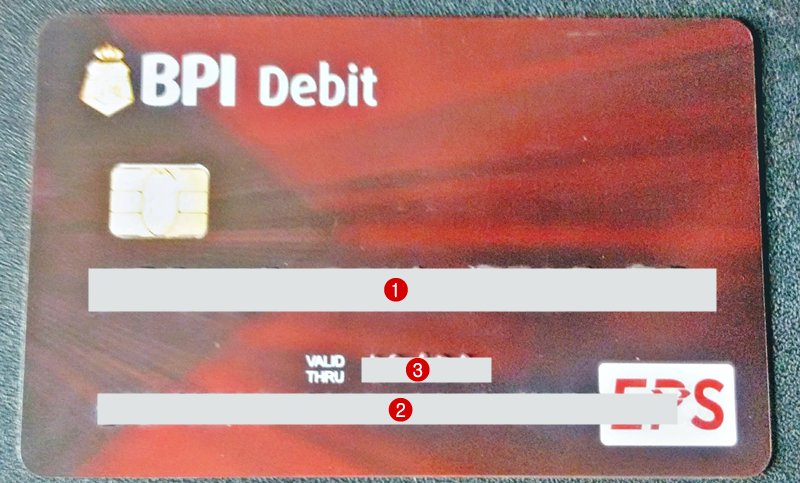 Here, you will find the (1) account holder's name, (2) the account number, and (3) the card validity date.
When you look at the back side of the card: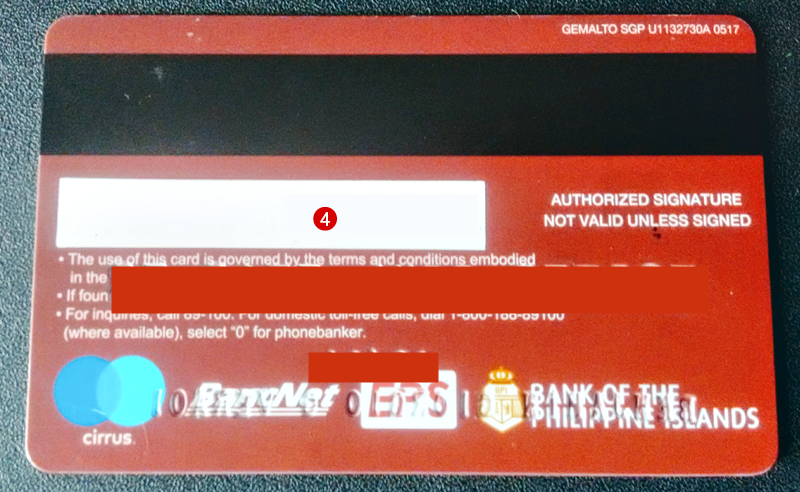 Previousyl, you could find your (4) 10-digit BPI Account number via the back of the card. But now it's been updated.
UPDATE: For the BPI EMV account, the BPI Account Number can only be found when you contact the call BPI call center, go online to your BPI account or visit a BPI branch and ask for the Account Number directly from the counter. So again the 3 options now to find your BPI account number are:
Check your BPI Account Online (if you set up online banking)
Contact the BPI Call Center (and after verifying security information)
Visit any BPI branch (you will need to present a valid ID).
Take note of this. And if you have enrolled your BPI account online thru BPI Express Online Banking (BPI-EOL), you can also find this information as shown in the image below: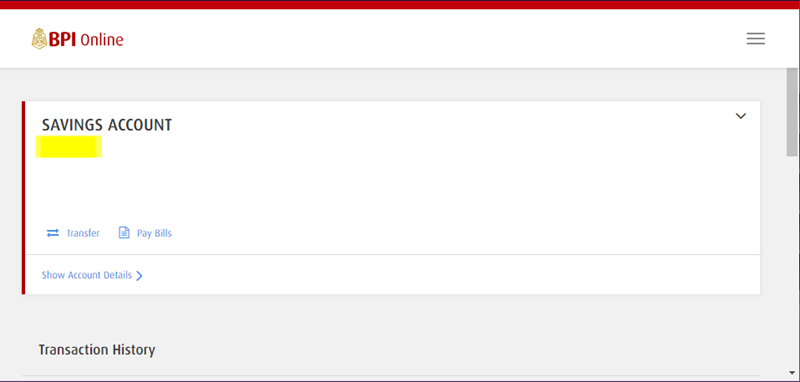 And for BPI passbook account holders, you can also find your BPI account number printed on your booklet. In the event that you forget your BPI account number or are in need of assistance to recover it, you can go to your BPI depository branch or any BPI branch near you. Alternatively, you may also contact BPI customer care hotline/s:
Metro Manila: 89-100
Domestic toll-free calls: 1-800-188-89100
Mobile phone users: (02)89-10000
E-mail: expressonline@bpi.com.ph
Keeping on top of everything can be quite difficult for anyone who has to attend to so many things. And while memory may fail us, there's always help you can find – if you know where to look. (ALSO READ: Top Savings Accounts for OFWs)