One of the biggest decisions every overseas Filipino worker (OFW) has to make, second to leaving for work abroad is when to finally come home for good.
Of course, this is easier said than done because there are so many things the OFW has to take into consideration such as leaving the life they've built abroad for several years, the culture, the people, friends, and a stable career, possibly. Perhaps, one thing that could make this decision lighter (if not easier) is the assurance that there's something they can rely on or look forward to financially when they return to the Philippines eventually.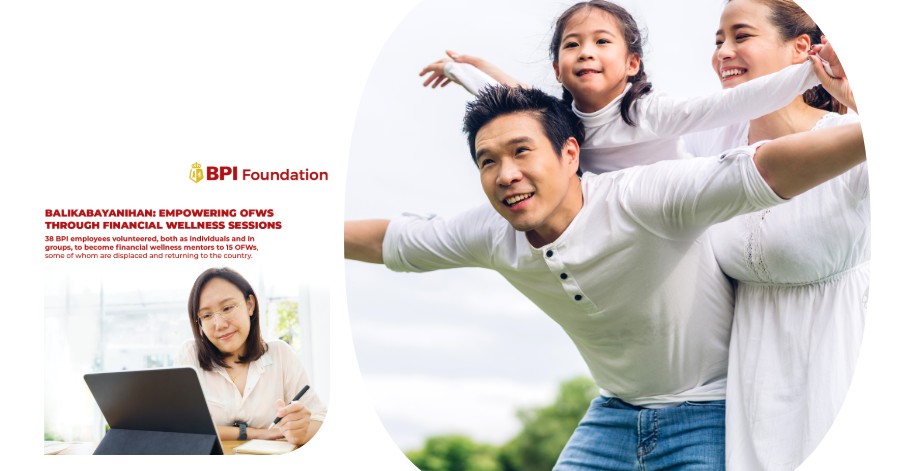 New Opportunities Await Returning OFWs With Balikabayanihan Program
However, this is not always the case and most of the time, OFWs will depend on their life savings from the years they've spent working abroad. But the good news is, now, there's another program for OFWs and their families to maximize the gains of working abroad: the Balikabayanihan Program, a program spearheaded by NEDA-Philippine National Volunteer Service Coordinating Agency and Atikha and supported by the Bank of the Philippine Islands (BPI), which calls on the spirit of volunteerism of Filipinos to help returning OFWs.
It also seeks to help these OFWs whose dreams were interrupted for various reasons, including the pandemic.
One of the program's beneficiaries, Melanie Labera, a returning OFW whose plan to resume her work abroad was put on hold because of the COVID-19 pandemic, has nothing but gratitude for the program. "Nang umuwi ako ng Pilipinas, nagkataon naman na pandemic. Gusto ko sana bumalik [abroad], pero di na ako makabalik. Kaya malaki ang pasasalamat ko sa programang ito, pati sa BPI. May konting puhunan naman ako sa aking tindahan, pero konti lang. Kaya nagpapasalamat ako na nadagdagan dahil sa inyo."
[During the time I returned to the Philippines, the pandemic happened. Though I would have wanted to back to work abroad, but right now that's not possible. For this reason, I'm very grateful for this (Balikabayanihan) program, and to BPI. I do have some capital saved to open a small store, but it's not enough. So thank you for this initiative because it provided me with the much-needed financial assistance to get started, finally.]
The program is birthed through a call for partnership by the Overseas Filipino organizations with government agencies, local government units, and the private sector to help OFWs by providing the needed resources — manpower and funds or mobilizing their volunteer network to serve as mentors to the OFWs.
As one of the program supporters, BPI aims to empower repatriated OFWs by helping them manage their finances through learning webinars and by mobilizing volunteers and sponsors. BPI implements its programs through its business units BPI Foundation, BPI-Philam, and Remittance and Fund Transfers.
The BPI Foundation conducts mentoring sessions for OFW with BPI Unibankers as volunteer mentors. For its part, BPI Philam offers free COVID-19 insurance coverage worth P200,000. BPI Remittances and Funds Transfers offers financial grants and monthly mentoring sessions for select OFWs and instills the value of savings using their BPI Pamana Padala accounts.
Through the help of BPI volunteers, the personal online sessions on finance and entrepreneurship have been launched in March this year. Weekly online check-ups will also be conducted to ensure that OFWs are on the right path towards their financial freedom.
To learn more about their initiatives and programs, you can visit https://www.bpifoundation.org/.
READ ALSO: