It is easy and convenient to open an RCBC savings account online, and it has a number of benefits. You can start by using RCBC's online banking system to manage your account and move money. Also, the money you put in will earn interest, which can help your savings grow over time. And if you ever need to get your money, you can use an RCBC ATM to do it quickly and easily. So, why not get an RCBC savings account today?
Also Read: How to Apply for RCBC OFW Loan
You only need a few pieces of identification to open a savings account with RCBC. Once the account is set up, you can access it online or through a mobile app. Customers of RCBC can also take advantage of a number of other features and benefits, such as a high interest rate, no monthly maintenance fees, and a free ATM card. By reading the rest of this guide, you will learn more about how to open an RCBC savings account online.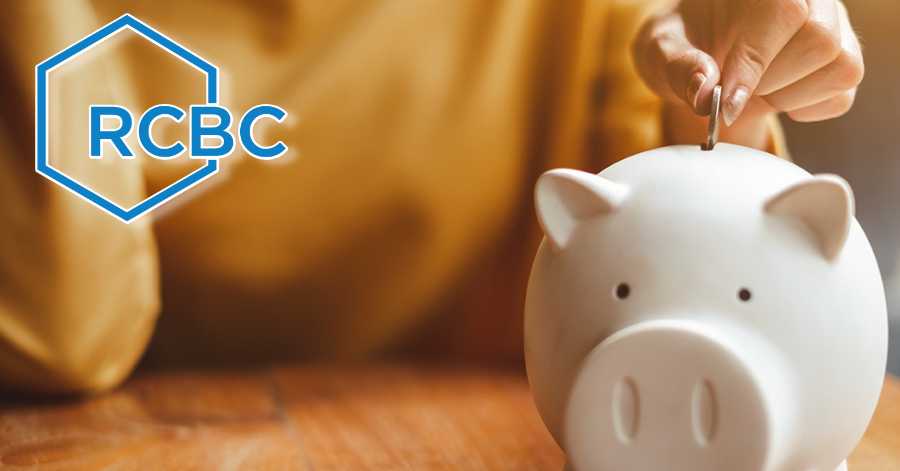 Opening an OFW RCBC Savings Account
RCBC has been working in the banking field for more than a century, and the company is dedicated to providing the greatest degree of professionalism and knowledge to the service they provide their customers. People who trust their financial institution and have it support them thanks to their experienced and helpful personnel, making them an excellent option.
Is RCBC the best bank for you?
There are so many banks out there, and you've got to make sure that you're choosing the one that is right for your needs. So what makes RCBC great?
First of all, they're a Filipino-owned bank. This company is proud of their heritage and want to help their country's economy grow. They offer products like RCBC Savings Deposit Products. With these deposit accounts, you can earn interest while also helping to stimulate the economy by keeping your money in the Philippines.
Another benefit of choosing RCBC is its convenient online banking website. You can access your accounts 24/7 at any time—no matter where you are or what device you have with you! You can even pay bills through their website using just a few clicks!
Finally, they provide excellent customer service at every level. Whether it's an issue with your account or an inquiry about one of their services, RCBC will be sure to get back to you quickly and with answers tailored specifically for YOU!
What are the various RCBC Deposit Products (Savings)?
RCBC offers several deposit products to meet your needs:
Savings Account – A savings account is a terrific way to earn interest on your funds, and RCBC makes them available at all of its branches around the country. You can initiate the process online, or you can visit any of our locations in person.
Fixed Deposit (FD): A fixed deposit (FD) is a special kind of savings account that allows you to invest your money for a predetermined amount of time while still earning interest on it.
Time Deposit – A time deposit is a type of fixed deposit in which you are required to keep your money in the bank for a certain minimum length of time before you are allowed to withdraw it again; in most cases, this time period must be at least three months long.
Cash Management Account (CMA): You can take advantage of all the perks associated with an FD by investing in a CMA, but you won't have to commit all of your liquid assets to the investment for at least a year.
Current Account – A certificate of deposit (CD) is an additional option for earning interest on your money. It is a type of savings account that is tied to a specific period of time, which can range anywhere from three months to five years in length. The higher the interest rate, the longer the term that is being used.
Money Market Accounts: Money market accounts are very similar to checking accounts, with the exception that they typically offer a larger interest rate. Your funds are always available to you, although the liquidity of the account is lower than that of a traditional checking account. People who want their money to grow but also need quick access to cash are perfect candidates for money market accounts (also known as "money market mutual funds").
Features and Benefits of an RCBC Savings Account
RCBC Savings Account is a good place to save and invest your money. Here are some of the benefits and features:
3% interest on deposits
The RCBC Savings Account awards a rate of interest of three percent (3%) on all deposits, provided that the balance in the account is kept for a minimum of one year. When you make larger deposits into your account, you will accumulate greater amounts of interest. You are eligible for additional benefits if you keep a balance of P50,000 or more at all times.
No service charge for withdrawals and transfers
When you take money out of your RCBC Savings Account, you will not be subject to a fee for the service provided by the bank as long as the withdrawal was requested using the bank's internet banking services or automated teller machines. There are no fees associated with moving money from one account at RCBC Bank to another account at the same bank. However, there is a fee associated with transfers sent to locations that are not part of the bank's network.
Limitless withdrawals by cash or cheque
You are permitted to make withdrawals of any amount from your RCBC Savings Account so long as the total for the day does not exceed P500,000 (P1 million per month). If you want to withdraw more than this amount, you can do so by writing a letter requesting an overdraft to the management of RCB Bank, and the request will be fulfilled within two working days after it is received.
Who are Eligible to Apply for an RCBC Savings Account?
RCBC Savings is designed for all kinds of individuals, whether you are a student, a businessperson or a retiree. The bank is very flexible in terms of the requirements that they have for opening an RCBC Savings Account.
Who are Eligible to Apply?
The following are the basic requirements that you need to fulfill before getting approved:
You must be at least 18 years old.
You must be a Filipino citizen or resident alien with at least 5 years of residency in the Philippines.
Your savings account should be maintained by an individual or married couple who owns it together and not by a corporation or an organization.
You must be able to show proof of residence such as a valid passport, driver's license, utility bill (water/electricity) or voter's ID card from any part of the country. If you do not have any photo ID then you will need two people who can attest having known you for at least one year and also give their names as references on your application form.
What are the Requirements for Opening an RCBC Savings Account?
You can open an RCBC Savings Account online or at any RCBC branch. You will need to provide a valid ID, such as a passport or driver's license. If you do not have a valid ID, you may still open an account by presenting other documents that prove your identity.
Additionally, you will need to provide your proof of address and proof of employment (if applicable).
How to open an RCBC savings account
Opening an RCBC savings account is a simple process that can be completed in just a few minutes. There are a few things you will need to have on hand to open the account, including your personal information and a valid ID. The process is quick and easy, and you can start earning interest on your savings right away.
Online
Step 1: Visit the RCBC Touch page at touch.rbcc.com, choose a Product, and tick the box indicating that you accept the Terms and Conditions.
Step 2: Fill out the Online Form.
Step 3: Nominate your user ID to enroll in RCBC Online Banking
Step 4: Submit your government-issued ID and complete the ID verification process.
Step 5: Submit your duly accomplished application.
In person
Step 1. Visit the RCBC branch that is geographically closest to you in your area. Check that you have everything that's required of you.
Step 2. Inform the teller at the bank that you intend to open a savings account for yourself. It's possible you'll find it on the bank's section for opening new accounts.
Step 3. You can request a copy of the application from the teller. Before submitting it, ensure that all of the details have been filled out and that you have thoroughly checked them. When you are finished, hand it over to the teller along with all of the conditions that were outlined earlier.
Step 4. The teller at the bank will review all of the information before encoding it into their system. When everything is finished, they will inform you and give you the facts. Additionally, they will give you an ATM card as well as a passbook.
In some cases, they will advise you to come back within 3 or 5 business days to get the ATM card or passbook.
Frequently Asked Questions
1. Is there a product fee?
When you open an RCBC Savings Account, you won't have to worry about paying hefty associated fees. The minimum cost is P100.
2. How much can I deposit?
You are allowed to make deposits worth up to two hundred times the value of your initial deposit.
3. How long will it take to open an account and how do I get my ATM card?
Your account will be immediately accessible for usage once you have deposited at least P500 through a teller. Within the next three business days, you should be able to anticipate receiving your ATM and debit cards.
4. What is the advantage of an RCBC Savings Account?
The process of opening an account takes no more than five minutes.
There are no minimum balances or monthly fees associated with this account.
In just ten minutes, you can open a savings account and receive an ATM card.
Tips on Opening an RCBC Savings Account Online:
1. Research your Account Type
Before you open your first bank account, you should learn about the different kinds of accounts. Do you want a checking account or a savings account? You might like a little of everything. No matter which account you choose, make sure to find out what the pros and cons are of the others. The law says that you have to get information about your finances.
2. Learn how to keep your account up to date.
Several banks have rules about how much you can put in. While the deposit is being processed, you may not have direct access to the money for a few days. You need to find out more about this! One type of restriction that many banks use is a requirement for a "minimum balance." If your account balance goes below that level, you could be fined or blocked from using your debit card or ATM.
3. Inquire about the bank's fees
Here are some things to consider before opening a bank account. Some banks have hidden fees that are not immediately obvious. ATM fees, bank fees, overdraft fees, fees for keeping a minimum balance, fees for keeping a minimum usage or activity, and monthly or annual account fees are just a few examples. Make sure you're familiar with these costs so you're not caught off guard when you get your bill.
4. Don't settle for the first bank you come across when opening an account.
You shouldn't feel like you have to go to the first bank that comes to mind to open your first account. You should visit more than one bank. You can get information from each bank if you walk around to each one. Check out the bank that a member of your family, a close friend, or a person you know has been using for a while. If you were sent to the bank by a long-time customer, the bank will almost certainly give you more incentives.
5. Look for digital platforms
Online banking is one of the most useful things you can do with technology right now. Most financial institutions will give it to you, but some might not. Make it a point to find out as soon as possible about this instrument. Internet banking comes with a lot of helpful features, like the ability to pay bills and move money between accounts. When people have busy days and schedules, having the option to do their banking online can be very helpful. Even if you can't go to the bank every day, you can still take charge of your money.
6. Weigh the Benefits
Here are a few tips that will help you open your first bank account. Make it a point to find out about the benefits of a financial institution. Some banks offer free checking and savings accounts, as well as lower fees for using ATMs and debit cards, free checks, and paperless billing. Find out what the bank you want to work with has to offer before you make a decision.
7. Take charge of your account
One of the most frustrating things about money is not being able to control a bank account. Keep in mind that as a young adult, you should be able to take care of yourself. You will learn how to balance your chequebook if you do the math. Bring your cash register and a current debit card if you have one. Always know how much money is in your account and make sure you have full control over it.
Video: How to Open an RCBC Savings Account Online
Here's a short video that shows you how to open an online RCBC savings account. This is a simple and easy process for everyone, but especially for Filipinos who work abroad and want to save money for themselves and their families. The video also talks about the different kinds of savings accounts that are out there. This guide should have given you a better idea of what to expect from this savings account and how to use its features and benefits to your advantage.
Summary
It is easy and quick to open an RCBC savings account, and it has many benefits. It's easy to open an RCBC savings account, and you can get to it online or through a mobile app. RCBC also offers a high interest rate, no monthly maintenance fees, and a free ATM card, among other benefits.
Start looking in the right places when you want to find the best savings account. Even though banks near your home may seem like a good choice, if they don't have the best interest rates, they probably won't be the best choice for you. Of course, you should look at all of your choices to make sure you're getting the best deal. Check out this article to learn more about what interest rates to look for in different types of savings accounts and how to compare them to find the best savings account for your needs.
People who want to save money can get a great savings account at RCBC. The interest rate on the account is good, and there are no monthly fees. RCBC also has a mobile app that makes it easy to transfer money and see how much money you have in your account. Overall, the RCBC Savings Account is a good choice for people who want to save money in a simple and easy way.
READ NEXT: How to Apply for RCBC OFW Loan
Contact Information
RCBC Plaza – Corporate Office
Address: Yuchengco Tower 1, RCBC Plaza,6819 Ayala Avenue corner Sen. Gil Puyat Avenue, Makati City Telephone Number: +632 8877 RCBC (8877-7222)
Website: www.rcbconlinebanking.com/
Email: customercare@rcbc.com
Google Map Location: