In case you want to know how to transfer money from your GCash wallet to a Philippine Bank account, please know that you need to have the Mobile App available in your smartphone to make a transaction. Here we share a step by step guide on how to transfer funds from your GCash to a PH Bank account.
When transferring funds to friends, family, or even to online sellers, everyone is looking to save on the transaction fees. With the technology that are now available to many, gone are the days when you have to walk out and queue at the remittance center counters. Now, it is possible to not only send money online through various apps and websites, but also to do so without paying a fee.
Just as how banks continue to improve their banking apps and employ both InstaPay and PesoNet for real-time transfers, Gcash wallet keeps adding new features that make monetary transactions easier and less of a hassle for the Filipino users. With their most recent improvements came easier options to Bill Payments, Save Money, Invest Money, and Gcredit, as well as a real-time transfer process from GCash wallet to several Philippine Banks.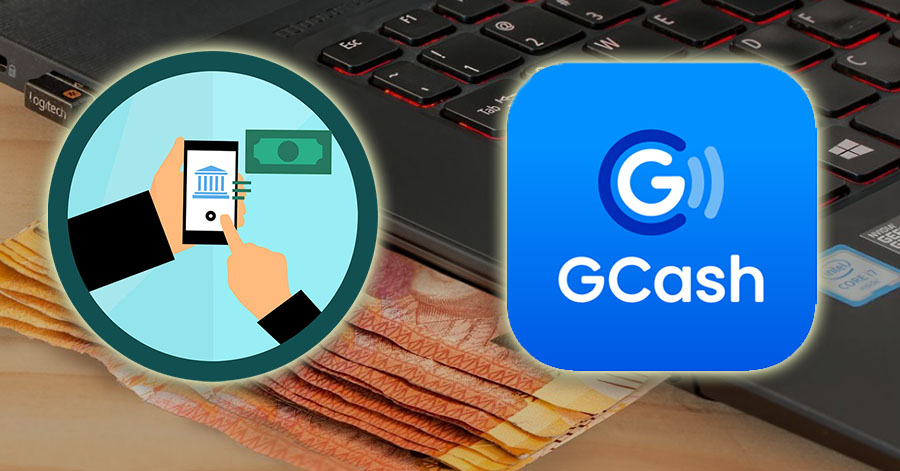 Guide: Transfer from Gcash to PH Bank Account
Here are the easy-to-follow steps to register and make real-time money transfers from your GCash wallet to any of GCash affiliate banks without a fee:
1. Login to the GCash app.
2. From the standby menu, choose BANK TRANSFERS.
3.Select where you want to transfer from among their partner banks. Here's a list of Gcash Philippine bank partners where the transfer is available:
BPI/BPI Family Savings Bank
BDO Unibank, Inc.
Metrobank
Landbank
Security Bank
UnionBank
PNB
ChinaBank
Eastwest
RCBC
UCPB
PSBank
AUB
PBCOM
DBP
Allbank (A Thrift Bank), Inc.
Bangko Mabuhay
Bank of Commerce
BPI Direct Banko
Cebuana Lhuiller Rural Bank, Inc.
ChinaBank Savings, Inc.
CTBC Bank
DCPay Philippines (coins.ph)
Dungganon Bank
Equicom Savings Banks
ING Bank N.V.
ISLA Bank
Malayan Bank
Maybank
OmniPay, Inc.
Partner Rural Bank (Cotabato), Inc.
Paymaya Philippines
Philippine Business Bank
Philtrust Bank
Philippine Veterans Bank
PNB Savings Bank
Quezon Capital Rural Bank
Robinsons Bank
Sterling Bank of Asia
Sun Savings Bank
UCPB Savings Bank, and
Wealth Development Bank
4. Input the Amount, Account Name, Account Number, and the email address where you want to receive the receipt for the transfer.
5. Click SEND MONEY.
——————————————————-
What if you are not a registered GCash user?
If you are not a registered GCash user yet or if you are unsure, here are some additional steps you need to do first before you can make transfers:
Make sure you are a registered GCash user.
To check, dial *143#, look up GCash, and select REGISTER. If you are unregistered, you will be directed to the registration form, but if you are registered, it will just say, you are a registered GCash user.
Login to your GCash app using your 4-digit MPIN.
Verify your GCash account.
To make any money transfer transaction, you will need to have your account verified. To do so, login to the GCash app on your phone, click on the menu (signified by the three lines) on the top left of the mobile app, and click VERIFY NOW. You will need to fill out the form with the correct information and provide a valid government ID to upload after completing the form. Wait until you receive the text notification and/or until it shows FULLY VERIFIED on your GCash profile.
Make sure your GCash wallet has enough funds to cover the amount you need to transfer.
How to Fund your GCash Wallet
If you do not have enough funds, cash in options are available from the following locations:
Over-the-Counter: TouchPay, eTap/Pay & Go, Shell Select, Puregold, Robinsons, SM, Cebuana Lhuiller, Villarica, Tambunting, Palawan Pawnshop, Globe Store, Bayad Center, ECPay, ExpressPay, Digipay, PERA HUB, 7-Eleven, and LBC Express
Online Banking (via Preferred Banks): BPI, RCBC, UnionBank, Other Mastercard/Visa Bank Card, AUB, Maybank, Metrobank, PBCOM, and PSBank
Remittance: Moneygram, Western Union, and Paypal