If you are an Overseas Filipino Worker and in need of a loan, the RCBC has got you covered. The bank offers various types of loans for OFWs, so you can choose the one that best suits your needs. Here is a guide on how to apply for an RCBC Loan as an OFW.
Also Read: 13 Best OFW Loans in the Philippines (Banks and Government Agencies)
OFW resources do not necessarily manifest themselves in the form of marketable assets or investment opportunities. They can also receive them through loans, such as the RCBC OFW loan, from time to time.
Having a budget is very important in order to minimize the impact of unexpected expenses. Aside from school tuition and medical bills, other factors such as the cost of living can also affect your finances. It can be incredibly expensive to live in a foreign country.
However, if you apply for an RCBC OFW loan, you can acquire an additional budget that will be incredibly advantageous in both the short and long term. Here's how.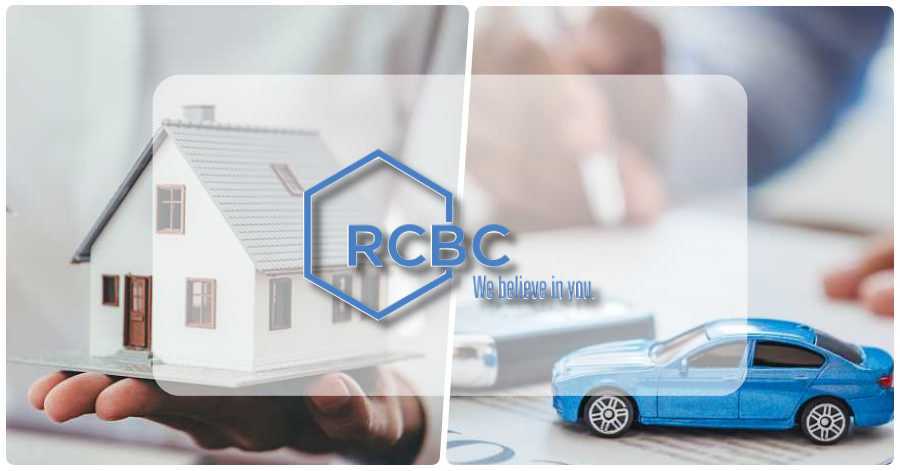 Applying for an RCBC Loan for OFWs
A personal loan is a kind of loan that individuals, including overseas Filipino workers, can utilize to pay unforeseen expenses such as car repairs and hospitalization. There are two types of loans available: secured and unsecured.
Secured loans are those that are collateralized. Despite the fact that both secured and unsecured loans have the same terms and conditions, the interest rates on secured loans are typically higher.
MyCash Loan is one of the loans that RCBC offers. Personal loans can be used to cover a variety of obligations, including credit card payments and medical bills, according to the terms of the loan.
Requirements / Eligibility
To be eligible, you must have or be a/an:
With owned (2 years) or rented (3 years) residence
At most 65 years old if employed or 70 years old if self-employed upon loan maturity
Current holder of Philippine-issued credit cards for at least 2 years
If employed:
At least of middle management
Regularly employed for at least 2 years
Employer among top 10,000 corporations or a legitimate company operating for at least 5 years
Business must be at least 3 years in operation
Accomplished Application Form
Certificate of Employment and Compensation or latest 2 months Payslip or ITR
Valid Government IDs
TIN
1-month latest Utility Bill
Self-Employed
Business must be at least 5 years in operation
Profitable for the last 2 years
Accomplished Application Form
Copy of last 2 years ITR
Latest 2 years Financial Statements
Business registration/permits
List of suppliers and customers
Valid Government IDs
1-month latest Utility Bill
How OFWs Can Apply for RCBC Personal Loan
1. You can apply for a personal loan in person or online at any RCBC branch. Simply tell the bank employees that you wish to apply.
2. Your application will be reviewed, and you will be advised of its progress.
Types of RCBC Loans
RCBC provides two types of loans: home loans and auto loans. The most prevalent sort of loan issued is a home loan. This is for repayment, whereas the latter is for the purchase of a new vehicle.
We'll go over the features, requirements, application process, and benefits of each loan category in the sections below.
RCBC Home Loan
OFWs take out loans for a variety of reasons, one of which is to invest for the long term. What better way to accomplish so than by purchasing a home? This is where RCBC's Home Loan program comes in.
The following are some of the ways OFWs can benefit from this type of loan:
Buy a lot, house & lot, condominium unit, or townhouse
Take out of existing home loan
Construct your house
Renovate your home
Reimburse/Refinance house expenses
Note: The RCBC requires that a person applying for a loan for the purchase of a condominium must have at least 25 square meters of land and a minimum of 50 square meters for land improvement.
Why Take Out a Home Loan with RCBC
RCBC offers a difficult-to-pass home loan program that includes the following features:
High loan amount (Minimum Loan Amount of Php 1,000,000)
20% Downpayment
Fixing Option and Loan Period of 1-20 years
Requirements for an RCBC Home Loan:
Before you can start working with RCBC, you will need to provide the bank with some supporting documents. These documents will help them process your application.
If Locally Employed:
Accomplished Application Form
Certificate of Employment and Compensation
Valid Government IDs
TIN
Photocopies: TCT, Tax Declaration, Tax Receipt, Tax Clearance
Location plan/vicinity map of property
Building plans/bill of materials (for construction)
Statement of account (for takeout of existing housing loan)
Marriage Contract or Birth Certificate
If Self-employed:
Accomplished Application Form
Copy of last 2 years ITR
Latest 2 years Financial Statements
Business registration/permits
List of suppliers and customers
Company profile, property documents
Location plan/vicinity map of property
Marriage Contract or Birth Certificate
How to Apply for an RCBC Home Loan
For those who passed the requirements, simply bring them with you to the nearest RCBC branch.
RCBC Auto Loan
Aside from buying a house, one of the most practical and significant purchases you can make is buying a car. It not only gives you a more practical and comfortable vehicle, but it also offers you a variety of other benefits.
A personal vehicle allows you to leave and arrive on time at a certain destination, as well as to protect yourself and your family. A car with a safety feature, on the other hand, has the extra benefit of assisting in the prevention of accidents.
Even though buying a car is usually expensive, there are a number of ways to do so without going broke.
Why Take Out an Auto Loan with RCBC
Because of the following factors, RCBC's auto lending program is difficult to pass:
low monthly amortization,
flexible and worry-free insurance coverage, or
free insurance for the first year of your loan term depending on your preferred loan type.
Requirements for an RCBC Auto Loan:
You will need to present many supporting documents to RCBC before you can begin working with them. They will be able to process your application faster if you provide them with these documents.
INDIVIDUAL BORROWER (BASIC REQUIREMENTS):
Accomplished RCBC Auto Loan Application Form
Certificate of Employment (COE) or latest ITR
2 valid government-issued IDs
TIN
Utility Bill
For Self-Employed
Accomplished RCBC Auto Loan Application Form
Business registration with DTI
Audited financial statements
ITR or bank statements
How to Apply for an RCBC Auto Loan
Any RCBC branch can help you apply for a loan. You can submit the appropriate documents for examination after you've completed the application process.
Video: Personal Salary Loan from RCBC Bank
Check out this video clip below which features a guide about personal loan for Filipinos from RCBC Bank. The video tackles the requirements and process of applying for an OFW loan from the bank.
Frequently Asked Questions:
1. What Is A Housing Loan?
In the Philippines, a housing loan is a type of loan that is used to finance the acquisition of real estate. It can be obtained through a variety of sources, including banks, developers, and the government-backed Pag-IBIG housing fund. In this article, we'll look at the many types of house loans available and how they differ.
As a result, you will have a better understanding of the different advantages and requirements associated with different types of house financing. You should consider refinancing your home if you are currently in a situation where you can benefit from lower interest rates. Now is a good time to do so.
2. How Do Housing Loans In The Philippines Work?
The Philippines is a country where financial institutions are frequently used to secure house loans. The arrangement with the bank is one in which you agree to repay the loan over a period of time that is determined by the bank.
There are two types of housing loans available in the Philippines: public and private, both of which are explained in greater detail below. A portion of the latter is provided by the government-backed PAG-IBIG, while the remainder is provided by financial institutions. Using this website, you may compare the lowest interest rates available on a variety of loan packages offered by a number of different financial organizations.
It is important to note that interest rates on housing loans in the Philippines vary depending on which bank is lending the money in question. Consider the following example: if you have a 20-year mortgage, the bank's interest rate is 5.50 per cent, however the Security Bank's interest rate is 5.25 per cent
The Philippines requires that you make monthly payments on your loan until the total amount of the loan has been paid off. Most of your payments will be used to cover interest expenses in the beginning, but as time passes, a larger amount of your payments will be used to pay down the principal balance of your loan. If you have any questions about your loan, please contact us.
On a monthly basis, the interest rate that you will be charged on your loan is calculated according to the amount of money you owe on your loan.
3. How Do I Use A Housing Loan Calculator?
Making monthly payments and comparing the various mortgage rates offered by different banks is straightforward when you have a loan calculator to aid you in your calculations and comparisons. Also included will be the maximum amount of time you may borrow and the rate at which you can borrow the money.
4. What are some Housing Loan Terms?
Principal:
The principal on any type of loan refers to the total amount of money borrowed or owed on the loan in question. If you make regular monthly payments on a normal fixed-rate loan, your principle balance will gradually decrease over time.
Down payment:
This is the amount of money that the buyer puts down on a house to secure the purchase of the property. According to the Philippine Housing Finance Corporation, the normal down payment for a bank-sponsored home loan is twenty per cent of the total loan amount.
Interest Rate:
In financial terms, interest is a rate that is charged in exchange for the use of money. In this case, the money is borrowed. Interest rates are expressed as a percentage rate on an annual basis, which is referred to as the annual percentage rate of return on investments (APR). For example, the annual percentage rate (APR) for a 10-year fixed loan from BPI is 8 per cent every year.
Loan Tenure/Term:
A mortgage loan's term is the amount of time or time period, defined in "months" or "number of years," during which you must repay your mortgage debt. Mortgages commonly contain a "tenure" of 30 years, which signifies that it will take 30 years to pay off the obligation in its full, which is standard practice. In the Philippines, the average loan period is up to 20 years, with certain lenders giving even longer loan terms to borrowers. As a rule of thumb, the interest rate on a loan increases according to the length of the loan.
Prepayment:
It is possible to pay off your loan in its entirety or in part before it is due to be paid off. Some banking institutions will charge you a fee if you do this, so be sure to read the fine print carefully.
Refinancing:
It is feasible to pay off an existing mortgage with a new mortgage that has lower interest rates than the one that was originally taken out.
Foreclosure:
Foreclosure occurs when a bank takes possession of your property and attempts to sell it in order to reclaim the outstanding balance on your loan. If you have a history of missing loan payments, you may find yourself in this scenario on a consistent basis.
5. Some Factors You Need To Be Aware Of When You Choose A Housing Loan
Margin of Finance:
The loan-to-value ratio is another phrase that is used to indicate the amount of money that is borrowed. Several criteria are taken into consideration by banks in the Philippines when determining the amount of money that a customer can borrow, including the applicant's age and income bracket, the type and location of the property, and the current market value of the property.
Borrowers typically receive 80% of the total amount of loans offered to them by lenders. If you want to apply for a housing loan in order to finance a P1,000,000 house in a prime location in Manila, you will be eligible for a loan of P800,000. This implies that you will be required to put up the remaining P200,000 as a down payment on your own dime.
Early Termination Penalty:
Some mortgage lenders may impose an early termination penalty if you pay off your loan in part or in full before the end of a set time period, which may include refinancing your loan with a different lending institution.
The 'lock-in period' refers to the predetermined time period during which you are subject to a penalty for terminating your contract early. This fee, which varies depending on the length and size of your loan, can be fairly large.
Fees and Charges:
Some of the fees and charges you can expect to face will vary from bank to bank, but the following are some of the more common ones you can expect to encounter:
Appraisal fee
Registration expenses
Documentary Stamp Tax (P1.00 for every P200 of the loan amount)
Mortgage Redemption Insurance
Handling and Notarial fees
6. What is A Car Loan?
The automobile loan is one of the most used financial products in the Philippines today, and it is also one of the most expensive. Making financial savings while also procuring a vehicle without having to spend a lot of money on transportation is a terrific choice. Many people have turned to auto loans to finance the purchase of a vehicle as a result of the poor state of the country's transportation infrastructure.
7. How Does A Car Loan Calculator Work?
You can quickly and easily calculate your monthly payments by entering the information needed to get started, such as the car's cost and down payment, as well as the loan's duration. The calculator will indicate the total amount of interest paid over the length of time, as well as the number of monthly installments, once you have finished with all of the procedures above.
8. Car Financing: Is It Better To Get A Loan?
When it comes to acquiring an automobile, paying with cash is a risky approach. You'll have a negative influence on your cash flow, and even before the ordinary working Filipino can come up with that amount of money, the car's worth has already dropped significantly. The best option for anyone who wants to take advantage of the benefits of owning a car while also making sure that their cash flow is in good shape is to finance it through a loan.
9. Are Used Cars For Sale Eligible For A Car Loan?
Most banks in the Philippines will give you a loan for a used automobile if you have good credit. It's also possible to finance a used vehicle in the traditional fashion or to pay the insurance payment in advance in order to further minimize the interest rate charged. When purchasing a used automobile, it is crucial for consumers to remember that the interest rate on a used automobile is greater than the interest rate on a new automobile.
10. Why Are Interest Rates For A Used Car Higher Than Brand New Cars?
Second-hand automobile loans are often more expensive than new car loans because of the higher risk associated with investing in second-hand autos. This means that they are more likely than other types of vehicles to experience technical difficulties and require expensive repairs, which could result in financial loss in the event of a repossession.
When it comes to autos, interest rates for new and used vehicles in the Philippines fluctuate greatly, with the former being significantly more than the latter. A typical disparity between the two is between 2 per cent and 5 per cent. Online lenders are now publishing the interest rates on past-due loans, which provides a general indication of how much the loan will ultimately cost in the long run.
Summary
House and automobiles are two of the most typical expenditures that every overseas Filipino worker dreams of making. Through RCBC's loan products, you can finance both of these purchases.
These products are simple to apply for, provided that you satisfy all of the requirements and match the eligibility criteria, as well as being able to make on-time payments.
Following your reading of this guide, you may wish to learn more about the different types of loans available from banks and other financial institutions; you can find out more about them here.