If you are one of those overseas Filipino workers returning back home in the Philippines for a vacation or for good, one thing you'll be very excited about is the fact that you can now open a Bank of Makati OFW Savings account. The number of OFW savings accounts are increasing since the government wanted to make it easy for all overseas Filipino workers to transfer and remit money.
Opening an Overseas Filipino Worker's (OFW) bank account in the Philippines may appear to be a daunting task. However, if you would go in with all your documents in order, timelines and requirements would be easily achievable. To learn more on how to open a Bank of Makati OFW Savings account, keep reading below
What is a Bank of Makati OFW Savings Account?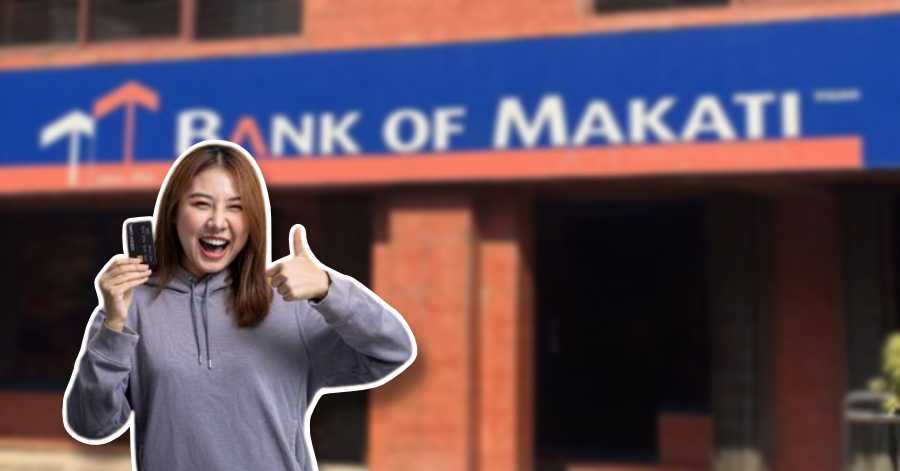 One of the oldest and most reliable financial institutions in the Philippines is the Bank of Makati. Additionally, it is a member of the BDO Unibank Group, which is one of the most important and influential banking firms in the country. The bank offers a diverse selection of services to its customers, including checking accounts, savings accounts, time deposits, remittance services, and many others. These services are available to both individual customers and business customers.
Overseas Filipino Workers (OFWs) who want their money to remain secure while they are working outside of the country can take advantage of the bank's Overseas Filipino Worker (OFW) Savings Account. Anyone who is working temporarily or permanently outside of their home country is eligible to open this account; they do not need to be an overseas Filipino worker specifically. This account can also be opened by a person who has family members or friends who are currently living and working in a foreign country, whether temporarily or permanently.
Features
Overseas Filipino Workers (OFWs) have a specific requirement and need for a special deposit product, and this kind of account is designed to satisfy their requirements and needs. Because funds can be deposited into a Bank of Makati OFW savings account at, it is intended to make it easier and more supportive for overseas Filipino workers to prepare for their future remittances from overseas. Here are some of its important features:
Only P500.00 initial deposit to open an account
Your own passbook to help you keep track of every transaction and your bank balances
With option to issue an ATM card as an added convenience to access your account via BancNet ATMs and cashless transactions in merchant establishments nationwide.
What are the Various Deposit Products Offered by the Bank of Makati?
Customers can choose from a wide variety of deposit products provided by Bank of Makati in order to satisfy their individual requirements. Accounts for savings, checking, money market, and certificates of deposit are all examples of these types of financial instruments. Customers are able to select the account that meets their requirements the most effectively by choosing from among these products, each of which offers a unique set of features and advantages.
Here are the various deposit products they offer:
Power Cash ATM. Your ability to make cashless payments, withdraw funds, and check your balance at any BancNet ATM is now made possible by the ATM account that BMI currently offers its customers.

Only P500.00 initial deposit to open an account
P2,000.00 maintaining balance to get 0.625% interest
Over-the-counter deposit and withdrawal beyond allowable ATM withdrawal limit per day

Regular Savings. You might get the best of both worlds at Bank of Makati by earning a high interest rate on your savings and making a low initial deposit.

Only P500.00 is required to open an account.
Your personal passbook to keep track of all transactions and bank balances
With the possibility of issuing an ATM card to access your account via BancNet ATMs and cashless transactions in merchant establishments nationwide.

Young Savers with ATM. Help your children get into the habit of setting money aside regularly. With the BMI Young Savers passbook and ATM, you can inspire children aged 7 to 17 to start saving money.

Only P100.00 initial deposit to open an account and P500.00 maintaining balance to earn interest of up to 0.625%

Checking Account Plus. Earn money while enjoying the convenience of making purchases without the stress of carrying cash. In addition, you will get a transaction record book, an ATM card, or both of these so that you may access your account more quickly.

Initial deposit and maintaining balance of P5,000.00 for individual accounts and P10,000 for corporate accounts
Interest of 0.625% per annum
Over-the-counter deposit and check encashment
FREE over-the-counter interim statements anytime. No need to wait for monthly bank statements or you can have your passbook/record book updated at any BMI branch.

Checking Account Premium. Experience the convenience of a Checking Account and get higher interest on your daily balances starting at P100,000.

combines the convenience of a checking account with the availability of a passbook or record book, and also includes the option to issue an ATM card for easier access to the account.
Initial deposits of P5,000.00 and required maintenance balances of P10,000.00 are necessary for personal accounts.
Interest that is compounded daily on deposits made at a teller window and cash advances on checks
Over-the-counter interim statements are always offered free of charge and can be obtained at any time. You can get your passbook or record book updated at any BMI location, so there is no need to wait for monthly bank statements to arrive in the mail.
Who can Open a Bank of Makati OFW Savings Account?
You are qualified to open an Overseas Filipino Worker Savings Account with the Bank of Makati if you meet any of the following criteria:
Nationals of the country where the bank is located;
Persons who have foreign citizenship and are residents in the country where the bank is located; and
Non-nationals who are residents in that country, unless otherwise provided by law or regulation.
Requirements for Opening a Bank of Makati OFW Savings Account
The bank has not made public a complete list of the items that must be presented in order to establish a personal savings account. You can make a request for this list, however, by getting in touch with them either via phone or via email.
Where can I Apply for the Bank of Makati OFW Savings Account?
You are able to make an application for an Overseas Filipino Worker Savings Account with Bank of Makati either online or in person at any of the bank's branches.
How to Open a Bank of Makati OFW Savings Account Offline?
In order to open an OFW Savings Account, you will need to carry out the following steps offline:
To finalise your application, make sure that the application form is properly filled out.
You are more than welcome to hand in your application personally at any of the bank's branches; alternatively, you can leave it in one of the drop boxes that are spread out around the branch network.
You will be required to wait for the bank to complete the processing of your application; if it is successful, the bank will send you a text message confirming your approval after the application has been processed.
You can activate your account by going to their website or by sending a text message to their help number. Both of these options are available (if you have internet access)
How to Open a Bank of Makati OFW Savings Account Online?
One of the many methods available to you for opening a savings account with Bank of Makati of Asia is via their website, as was mentioned earlier. You can also open an account in person at one of their many locations. Following are the actions that need to be taken in order to open an OFW Savings account online:
Visit the Bank of Makati website and click on the "Open an Account" button.
Choose the type of account that you want to open. It should be any of the Savings Accounts available to OFWs.
Fill up the form and submit it. Your application will be processed after submission. You will receive an email notification when your application has been approved or rejected.
Once approved, you can log in to your account using your username and password and start making deposits or withdrawals immediately.
Frequently Asked Questions
Here are some of the most frequently asked questions regarding the process of opening a Bank of Makati OFW Savings Account.
How long does it take to open a Bank of Makati OFW Savings Account?
The process of opening an account with Bank of Makati has been streamlined significantly for your benefit. You have the option of submitting your application online or by visiting any of the Bank's offices. If you decide to open your savings account in person, you will first have to wait for your application form to be completed, and then you will be required to sign a few paperwork before you can actually access your funds.
If you prefer to open your account online, there is no waiting time at all because all of the necessary paperwork are already available online. If you opt to start your account in person, there may be some waiting time. You should only complete the form in its whole and send it in using either your email address or your post office box number. After you have finished filling out the form, they will send you an email confirmation within the next twenty-four hours alerting you that your application has been accepted.
After your application has been processed and approved, they will wait one business day before sending your ATM card to you by mail.
What payment methods can I use to fund my Bank of Makati OFW Savings Account?
You can fund your Bank of Makati OFW Savings Account in any of the following ways:
Online Banking – The quickest way to deposit money into your Bank of Makati Overseas Filipinos Savings Account. Simply sign in to your Online Banking account, navigate to "Funding," and pick from the available alternatives.
Bank of Makati branch – In addition, you can fund your account with cash at any of our locations across the country.
ATM withdrawal – By using your ATM card or entering your PIN number at any automated teller machine (ATM) in the country, you have the ability to withdraw money from your account.
Can I transfer money between my BMI accounts? If so, how do I do it and how long does it take?
You can move money between any of your BMI accounts, that much is true.
You will need to navigate to the "Transfer" area of your online banking account in order to move money from one account to another. After reaching that page, input the total amount of money you want to take out of your account, and then choose the account from which those funds will be taken out. After that, you can proceed to follow the steps that will direct you through the process of completing the transaction.
When there are no limitations or restrictions placed on either bank account, the process typically takes twenty-four hours to complete.
Are there any fees or charges associated with opening or maintaining a Bank of Makati OFW Savings Account?
There are no monthly charges for maintenance or service fees associated with the Overseas Filipino Worker Savings Account offered by Bank of Makati.
Can I open an online account from abroad?
Yes, you can. You can open an OFW Savings Account with the Bank of Makati by visiting their website or phoning their customer service hotline. In order for us to determine who you are, we require that you give some personal information as well as identity documents. They will also want you to email or send them via a courier service copies of these documents. It is possible that it will take a few days for them to check your documents after they have received them, after which time you will be able to use your account.
Can I deposit money to my Bank of Makati account from abroad?
You are able to fund your Bank of Makati account even while you are away from the country. The following approaches will allow you to accomplish this goal:
Bank Deposit
A wire transfer is one method by which you are able to add money to your account. The transaction, however, will not be finalised until after a period of time has passed.
Cash Deposit
You are also able to make cash deposits at any of the Bank of Makati branches that are located throughout the Philippines. If you already have the funds on hand or if you are planning a trip to the Philippines in the near future, this is a practical method for sending money there. However, depending on the policies of the bank and the amount of money you are moving into your account, there may be additional fees associated with the transfer of cash into your account.
How can I check the balance of my Bank of Makati account?
Simply visit any BMI branch or ATM and insert your ATM card into the machine before entering your personal identification number (PIN). This will allow you to view your account balance. In addition, you have the option of accessing your account information online using either their website or mobile app.
Tips on Opening a Bank of Makati Savings Account Online:
Investigate the Types of Account Available
Before you open your first bank account, you should spend some time learning about the many types of bank accounts that are accessible to you. Which bank account do you prefer for your money: a checking or a savings account? You never know, you might discover that trying a little bit of everything is fun. It's always a good idea to be ready for the unexpected. Regardless of which of the several accounts you choose, you should thoroughly examine and analyse the merits and cons of the others. You are required by law to undertake an investigation into the current state of your money and prepare the relevant data.
Find out how to ensure that your account is always up to date.
Deposit policies are currently in place at a number of institutions, each with their own unique protocol. While the deposit is being processed, you may not have immediate access to the cash. Please be patient if this happens. This is because of the time necessary for processing. You should strongly consider doing further research on this topic! There is also a requirement for a "minimum balance," which is a type of restriction imposed by many different types of financial organisations. If the balance in your account goes below that amount, you may face a fine or have your access to your debit card or ATM restricted. You may also be able to do both of these things.
Make sure you ask about the fees at the bank.
There are a few things you should think about before opening a bank account, so let's get those out of the way first. Customers of some banks are not always instantly informed about the fees that their bank charges them since the bank does not always notify them immediately. ATM fees, bank fees, overdraft fees, fees connected with maintaining a minimum balance, fees associated with maintaining a minimum usage or activity, and monthly or annual account fees are some examples of these charges. Fees for exceeding a predefined level of activity or use are among the other expenditures. It's probable that the overall cost of all of these fees will mount quickly. You should become acquainted with these pricing so that you are not surprised when you receive your bill.
When it comes time to open a bank account, you shouldn't choose the first financial institution you find.
It is not required that you open your first bank account with the first financial institution that comes to mind. You have complete freedom in selecting a financial institution. You have access to a wide range of extra alternatives from which to choose. It is advised that you investigate a few other alternative banks or financial organisations. You can receive information from the many bank branches you visit just by strolling around to those branches. Conduct some research on the financial institution that a member of your family, a close friend, or even a casual acquaintance has used for a long time. If the financial institution discovers that you were recommended by a customer who has been doing business with them for a long time, they will almost certainly present you with additional benefits.
Look for digital platforms.
The ability to conduct financial transactions through the internet is one of the most useful aspects made possible by today's technologies. Even if the vast majority of financial institutions intend to provide this service, some, specifically selected ones, are likely to opt out. Gather as much information as you can about this instrument and have it checked out as soon as possible. Make this your number one priority. Paying bills and transferring money between accounts are just two of the many handy functions that come standard with internet banking. Internet banking also has a number of additional useful tools that are built right in. When balancing a hectic day and a packed agenda, the option to perform banking online can be a really useful convenience to have. Even if you are unable to visit the bank as frequently as you would want, it is possible that you will still be able to handle your finances properly. This is true, even though it is more difficult for you to do so.
Consider the numerous advantages.
In order to receive the complete picture, it is critical to learn about the benefits offered by a financial institution. In addition to free checking and savings accounts, some financial institutions provide their customers with extra perks such as the use of automated teller machines and debit cards, the issuing of free checks, and the elimination of the need for paper invoicing. Other advantages include the possibility to employ other payment methods, such as eliminating the need for paper invoices. Before you commit to doing business with the financial institution you are considering, it is in your best interest to learn about the services that the company provides.
Put yourself in charge of your finances.
One of the most vexing outcomes in the world of finance is when the owner of an account has no control over that account. This is a rather regular occurrence. Keep in mind that as a young adult, you must accept responsibility for your actions and decisions. Remember that this is the case. Check balance is a task that requires you to use your math skills, and learning how to do so is required in order to finish the work. Bring your cash register, as well as a debit card, if you have one, and make sure it is up to date. Bring your cash register even if you don't have access to a debit card. You should never be unaware of the amount of money in your account, and you should always have complete control over how that money is spent.
8. Bank of Makati OFW Savings Account may be right for you.
The Bank of Makati OFW Savings Account can be the most suitable alternative for you if you are looking for a savings account that is easy to open and easy to maintain on a regular basis. The Bank of Makati OFW Savings Account is an excellent choice because it enables account holders to easily withdraw monies whenever they need to and does not charge a fee on a monthly basis for the account's service. People who live in other countries have a much easier time taking advantage of this choice as a result.
Final Thoughts
Consider the Bank of Makati OFW Savings Account when seeking for a reputable financial institution to open a savings account with. People who live in the Philippines but find employment elsewhere in the world have the opportunity to establish this kind of savings account in the country. It comes with features that were created with Filipinos living and working overseas in mind specifically from the ground up (OFWs). You are still able to take use of these benefits even if you are going to be travelling outside the country. Because the bank has a big number of branches, not just in Metro Manila but also in other regions of the country, you and your beneficiaries won't have any trouble conducting business with the institution.
READ NEXT: How to Apply for a Bank of Makati OFW Loan
Contact Information
Address: Ayala Avenue near corner Metropolitan Avenue, Makati City
Tel No: (632) 8889-0000
Email: customer.service@sterlingbankasia.com
Website: https://bankofmakati.com.ph/
Google Map Location: