Since you are an Overseas Filipino Worker, there is no doubt that you want to make sure that the money you have worked so hard to earn is protected. Opening a savings account is one of the more secure ways to store your money, in comparison to other options such as concealing it somewhere in your closet or placing it under your pillow. Chinabank features a savings account that can help OFWs and seafarers maximize their earnings.
After all, if you are currently making money, you ought to start investing it in something that will be beneficial to you and safe at the same time. If you are currently residing in the Philippines and you have a sizeable amount of savings, creating a bank account in the Philippines should not be difficult for you to accomplish.
When you were hired to work abroad as an Overseas Filipino Worker, many of you probably had the intention of opening a bank account in the Philippines (OFW). There are still a lot of people who are interested in opening a bank account, but they are unsure of where they may do it. In this guide, we will provide you with information regarding how and where you can open a Chinabank OFW Savings Account in a secure environment.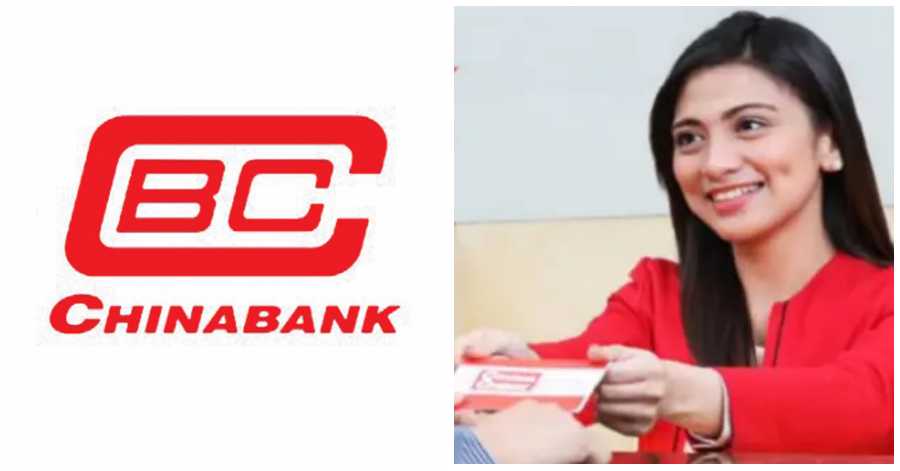 What is Chinabank OFW Savings Account?
Chinabank OFW Savings Account is a special account for Overseas Workers. It's a regular bank account, personal bank account, saving account and investment product at the same time.
You can keep your savings safe here without any worries about overdrawing or getting your money stolen. You don't need to worry about that when you keep it in your Chinabank OFW Savings Account because it has protection from overdrafts and unauthorized transfers.
If you're not sure whether this is for you, please read on!
Features
Chinabank OFW Savings Account is ideal for OFWs, who are working overseas and would like to save their money in a convenient, hassle-free way. This is a savings account that allows you to earn interest on your deposits. Here are some of its features:
Initial deposit

ATM: P2,000
Passbook: P5,000

Maintaining balance

ATM: P2,000
Passbook: P5,000

Minimum balance to earn interest

ATM: P5,000
Passbook: P10,000

Interest rate:

25% per annum, subject to 20% withholding tax
Who can open a Chinabank OFW Savings Account?
As the name suggests, Chinabank OFW Savings Account can be accessed and is designed for overseas Filipinos. If you are a Filipino citizen who is working abroad and receiving a salary in Philippine Pesos, then you can apply for this account online.
Other requirements include:
You must be 18 years old or above by the time your application is approved
You must have a valid passport from either the Philippines or any other country where you currently reside
Requirements needed in opening a Chinabank OFW Savings Account
Two (2) 1×1 ID Pictures
Original/s and clear copy/ies of at least one (1) of the following valid IDs*:

Passport
Driver's License
Professional Regulations Commission (PRC) ID
National Bureau of Investigation (NBI) Clearance
Police Clearance
Postal ID
Voter's ID
Barangay Certification
Government Service and Insurance System (GSIS) e-Card
Social Security System (SSS) Card
Senior Citizen Card
Overseas Workers Welfare Administration (OWWA) ID
Overseas Filipino Worker (OFW) ID
Seaman's Book
Government Office and GOCC ID [e.g. Armed Forces of the Philippines (AFP), Home Development Mutual Fund (HDMF) IDs]
Certification from the National Council for the Welfare of Disabled Persons (NCWDP)
Department of Social Welfare and Development (DSWD) Certification
Integrated Bar of the Philippines ID
Company IDs issued by private entities or institutions registered with or supervised or regulated either by the BSP, SEC or IC
School ID, duly signed by the principal or head of the school (for students who are beneficiaries of remittances or fund transfers who are not yet of voting age)
*Please note that China Bank may require you to present additional IDs to establish and verify your identity.
Additional Requirements
For Aliens and Non-residents to establish residency and for positive identification

Passport
Alien Certificate of Registration / Immigrant Certificate of Registration (ACR/ICR)
Contract of employment (for citizens only)
For Business Name / Sole Proprietorship Accounts
Certificate of Registration of Business Name with DTI
Application for Registration with DTI
Special Power of Authority (SPA) if the signatory is other than the owner of the business
Certificate of Tax Exemption / Preferential Tax Treatment (if exempt from withholding tax)

For Partnership Accounts

SEC Certificate of Registration
Articles of Co-Partnership
Partnership Resolution or Agreement duly notarized, designating the following:
China Bank as its depository bank
Authorized signatories
Certificate of Tax Exemption / Preferential Tax Treatment (if exempt from withholding tax)

For Domestic Corporate Accounts

SEC Certificate of Filing Articles of Incorporation
SEC Certificate of Filing Articles of By-Laws
Articles of Incorporation and By-Laws
Board Resolution duly certified by the Corporate Secretary, designating the following:
China Bank as its depository bank
Authorized signatories Certificate of Tax Exemption / Preferential Tax Treatment (if exempt from withholding tax)

For Foreign Corporate Accounts The following documents authenticated by the Philippine Consul:

Articles of Incorporation
By-Laws
Board Resolution duly certified by the Corporate Secretary, designating the following:
China Bank as its depository bank
Authorized signatories
SEC License to do business/to operate in the Philippines
Where can I apply for Chinabank OFW Savings Account?
Opening a Chinabank Overseas Financial Worker Savings Account can be done in one of two ways. You are welcome to go into any of the bank's locations, or you can call their customer service line at (02) 791-8888.
You can also apply online, but for that option, you will need a printer and an email account that is active in order to print out the application form.
You will receive an email from the bank providing your account number as well as for instructions on how to activate the account.
After your new savings account has been set up and activated, you will be able to begin adding funds to the account.
How to Open a Chinabank OFW Savings Account?
Step 1: Visit any Chinabank branch near you.
Step 2: Bring the following documents:
Passport valid for at least one year and with at least one blank page on which to affix the OCC or other employment certificate that may be required by Chinabank, if applicable
Overseas Contractor Certificate (OCC) or other employment certifications that may be required by Chinabank, if applicable
Passport-sized picture of yourself with your name clearly visible in front of white background on the left side of your head (you can download passport photo from this link). Please note that any picture for ID purposes must be taken against a white background and it should have no signs of red-eye; otherwise, it may not be accepted by our staffs during application process. Also, make sure you wear appropriate attire such as long pants/skirt/dress shirt with collar and decent footwear like clean slippers or shoes – NO SANDALS OR OPEN TOED SHOES ALLOWED!
Frequently Asked Questions
1. How much is the minimum deposit for a Chinabank OFW Savings Account?
A minimum deposit of PHP5,000.00 is required in order to open a Chinabank Overseas Financial Worker Savings Account.
2. What are the fees for a Chinabank OFW Savings Account?
You only need 5,000 pesos (about $100) to get started. Your account is not subject to any monthly service costs and does not require a minimum balance to remain open. Nevertheless, the following kinds of transactions will result in a charge:
ATM withdrawals at non-Chinabank ATMs: P50 per transaction
Overdraft protection: P100 per month
Statement copy request (monthly): P100
3. How is the Chinabank OFW Savings Account different from other bank accounts?
No minimum balance requirement. In contrast to a large number of other financial institutions, Chinabank does not require that you maintain a specific minimum balance in your account on a monthly basis. You have complete discretion over how much, or how little, of whatever it is that you keep at any one time, regardless of the circumstances.
Access to internet banking and services offered through online banking. You do not need to walk into any bank in order to check the balance of your account or transfer money because you can do both of those things online now.
4. How can I find the Chinabank branch nearest me?
Simply clicking on the link that follows will take you to a page that lists the Chinabank locations that are closest to you: https://chinabank.ph/locate_branch_atm.aspx
Tips on Opening an CHINABANK Savings Account Online:
1. Research your Account Type
Learn about the different kinds of bank accounts that are accessible to you before you open your very first bank account. Do you prefer to keep your money in a checking or savings account? You never know, maybe you'd enjoy a taste of everything! Make sure you ask about the advantages and disadvantages of the other available accounts, regardless of which one you decide to go with. You are required by law to investigate your current financial standing and compile the relevant information.
2. Learn how to keep your account up to date.
A number of institutions have deposit policies that are currently in effect. During the time that the deposit is being processed, it is possible that you will not have immediate access to the funds. This is something that need further investigation from you! One more kind of limitation that many financial institutions implement is called a "minimum balance" requirement. If the balance in your account drops below that threshold, you may be subject to a fine or have access to your debit card or ATM restricted.
3. Inquire about the bank's fees
Before you go ahead and open a bank account, here are some things you should think about. There are several banks that have fees that are not immediately disclosed to customers. A few examples of this include ATM costs, bank fees, overdraft fees, fees for maintaining a minimum balance, fees for maintaining a minimum usage or activity, and monthly or annual account fees. All of these expenses can add up quickly. You should make sure that you are familiar with these fees so that you are not surprised when you receive your bill.
4. Don't settle for the first bank you come across when opening an account.
You shouldn't feel compelled to open your first bank account with the first bank that comes to your mind. There are plenty of other options available to you. You should visit a couple different financial institutions. You may collect information from each of the banks that you visit by just strolling around to each of them. Investigate the financial institution that has been utilised for some time by a member of your family, a close friend, or a casual acquaintance of yours. If the bank learns that you were referred to them by a client who has been with the institution for many years, they will almost certainly offer you further incentives.
5. Look for digital platforms
The ability to conduct financial transactions through the internet is among the most advantageous technology available today. Although it will be offered by the overwhelming majority of financial institutions, some may choose not to. Inquire about this instrument as soon as humanly possible and make it a priority to do so. Internet banking is equipped with a plethora of helpful functions as standard, two of which are the capability to pay bills and the capability to move money around between accounts. It can be incredibly helpful to have the option to handle one's banking online when one is coping with busy days and schedules that are jam-packed. You may still have a handle on your finances even if you are unable to go to the bank as frequently as you would like.
6. Weigh the Benefits
The following are some helpful hints that you can use while opening your first bank account. It is important to make it a point to inquire about the benefits offered by a financial institution. Some banks offer free checking and savings accounts, as well as reduced fees for using ATMs and debit cards, free checks, and paperless invoicing as additional perks for their customers. Find out what the bank you wish to deal with has to offer before you make a commitment to working with them!
7. Take charge of your account
One of the most frustrating potential outcomes with money is one in which the account holder has no authority over the account. Keep in mind that as a young adult, you are expected to assume responsibility for things in your life. Learning how to balance your chequebook requires you to put your math skills to use. Bring your cash register along with you, as well as an up-to-date debit card if you have access to one. You should always be fully aware of, as well as in perfect control of, the amount of money that is now in your account.
You can now easily open a bank account if you are an Overseas Worker, especially if you are using the salary you are earning abroad.
The process of creating a bank account in the Philippines, even if you are currently working outside of the country, is now a lot less complicated than it used to be.
Even if you are not a resident of the Philippines but you still want to open a bank account there, you won't have any trouble doing so because there are a lot of banks in the country that are willing to work with customers who are not locals. If you want to open a bank account in the Philippines, you won't have any trouble doing so even if you are not a resident of the Philippines. No matter where an individual originates or what kind of nationality they have, they are willing to accept them into their system since they are open to assimilating people from a variety of backgrounds and nations.
Additionally, it is not difficult for them to open bank accounts, particularly when they have money sent from overseas through OFW savings accounts or some other method, such as PayPal or Payoneer, etc.
Conclusion
We sincerely hope that you found this tutorial to be informative and beneficial. We have gone through the many different prerequisites that need to be satisfied in order to open a Chinabank OFW Savings Account, as well as the steps that need to be taken in order to accomplish this goal successfully.
Chinabank has branches all over the Philippines, and they have an active online presence as well. We suggest you browse online to find out more about Chinabank or contact them directly to let them know you're interested in opening an OFW savings account.
READ NEXT: How to Apply for Chinabank OFW Loan
Contact Information
Address: 8745 Paseo de Roxas, Makati, Metro Manila
Telephone Number: 28855555
Website: http://www.chinabank.ph/
Email: online@chinabank.ph
Google Map Location
Below is the head office location of China Bank located in Makati.