The Department of Foreign Affairs (DFA) will build ten temporary satellite offices to meet the increased demand for passport services and to combat the proliferation of Internet advertisements offering for a fee phoney passport appointment slots and tampered documents.
In a statement, Brigido J. Dulay, Undersecretary of Foreign Affairs for Civilian Security and Consular Affairs, on Monday said that to assure the public, the DFA will open ten temporary satellite offices very soon to create extra passport appointment slots.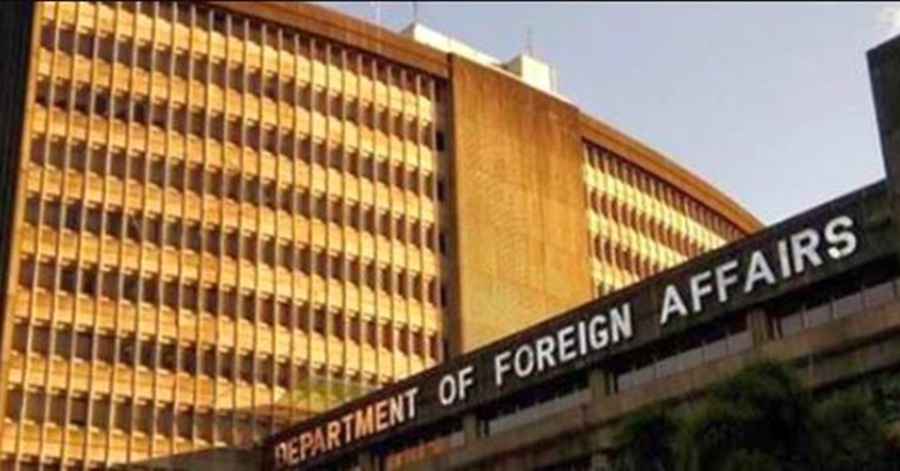 10 New Additional Satellites Soon to Open to Boost Passport Services – DFA
Dulay stated that the temporary offices will create an additional 2,500 appointment slots in Metro Manila and another 2,500 slots in other regions where applications are in high demand, the Inquirer reported.
"The Department of Foreign Affairs (DFA) warns the public against advertisements on social media perpetrated by unscrupulous individuals that offer passport appointment slots and fake or tampered appointment documents in exchange for payment," the agency said.
"Several cases of fake documents from unwitting applicants who have claimed to have secured them through social media have turned up at the DFA in recent weeks," the DFA added.
The development of online passport scams was caused by the restricted appointment passport slots owing to quarantine limitations during the COVID-19 epidemic, which the DFA seeks to solve, according to the agency.
Previously, the DFA stated that it could provide 13,000 passport appointment slots every day. Due to venue capacity limits and the execution of health and safety procedures, the number was reduced to 6,100 slots every day.
Furthermore, as a result of these restrictions, numerous DFA offices located within shopping malls were forced to close their doors.
Meanwhile, the DFA will continue to provide courtesy lane access to qualified applicants such as OFWs with an urgent need to travel, pregnant, elderly, and minor applicants, as well as persons with disabilities and single parents.
These appointments, notably, should also be scheduled through the DFA appointment system.
The DFA, on the other hand, reminded the public that only appointments made through the official website, www.passport.gov.ph, would be recognized.
READ NEXT: What to Do if your Philippine Passport Gets Lost or Damaged