The news of our fellow OFW Joanna Demafelis was a heartbreaking announcement to her family in Iloilo City. Being maltreated and beaten up is something we may be able to endure, we can always get up back on our feet after being put down. But what happened to her is a whole lot different, it's not possible if you're dead. In a recent press conference, Philippine President Duterte shared his dismay over the death of the Pinay OFW and abuses of OFWs in Kuwait.
The death of Joanna was so inhumane. The autopsy results gave the investigators a theory of her body being tied up and beaten. One could imagine how overwhelming it is to be beaten up. In Joanna's case, strangled, tortured and dumped in a freezer is so shocking.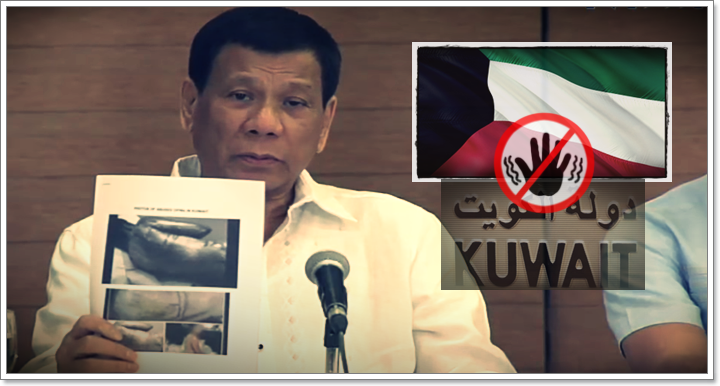 President of the Philippines Rodrigo Duterte's Retort to Dead OFW in Kuwait and Maltreatment of OFWs
After the story of Joanna spread throughout the country, it got the attention of the president of the Philippines. Devastated to hear the death of a Filipina, President Rodrigo Duterte instructed Silvestre Bello III (secretary of The Department of Labor and Employment) to repatriate all OFWs in Kuwait as soon as possible.
He wishes to have all OFWs who are either distressed or maltreated go home, he said he will ask for Philippine Airlines or Cebu Pacific to prioritize the OFWs in Kuwait. Duterte said "Those who want to be repatriated. With or without money, I will ask PAL (Philippine Airlines) and Cebu Pacific to provide transportation".
Bello had already issued a Memorandum of Understanding to Kuwait, stating that Filipinos who want to work in Kuwait be treated accordingly. As of the moment, there's no response from Kuwait for this MOU yet.
At the same time, there's a suspension request to Department of Foreign Affairs (DFA) to halt applications to go abroad in Kuwait. In a conference meeting days ago, President Duterte said "We do not intend to offend any government or anyone, but if a ban is what is needed, then let it be so. The ban continues today and I don't know until what time. I declared it early this morning. Son of a b****, I cannot stomach this. It is totally, totally unacceptable to me," he added.
Check out the full video of the press conference below: