President Rodrigo Duterte is set to undergo testing for COVID-19 after two of his Cabinet members disclosed that they have interacted with infected persons.
This is what Duterte's former aide, Senator Christopher "Bong" Go confirmed through a statement. The Senator mentioned that he would also get tested despite not showing any symptoms of the novel coronavirus.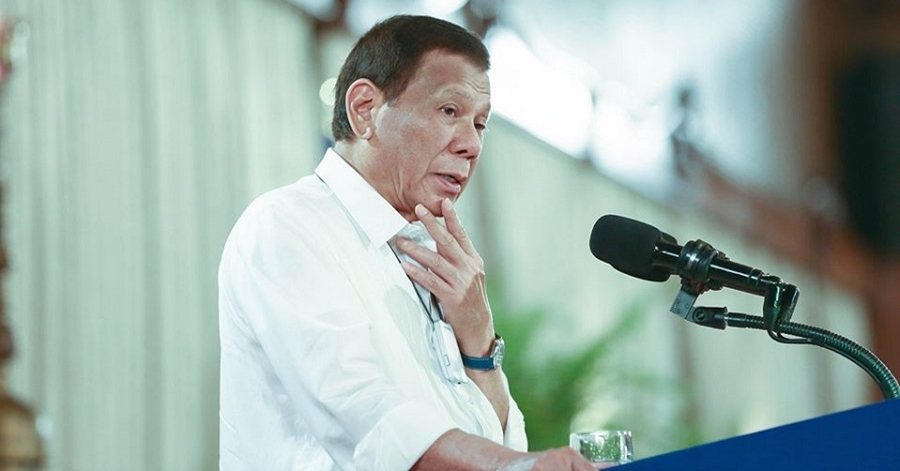 Duterte to Get Tested After Cabinet Members Interacted with Infected Persons
"President Duterte and I will undergo testing for COVID-19," Go stated late Wednesday (11th March 2020) night, the Philippines News Agency (PNA) reported.
The Senator explained that it was only "prudent" for them to undergo testing because at least two Cabinet members have said that they would undergo self-quarantine.
"Considering that some Cabinet members we engage with regularly have been exposed to individuals who were tested positive of COVID-19 and have decided to undergo self-quarantine, it is just prudent for us to take precautionary measures in compliance with the advice of our health officials," Go shared.
The Senator added that they are getting tested to make sure that they are "fit and healthy" to carry out their official duties, even though neither of them has shown any symptoms. "As always, the President and I remain ready to serve and die for the Filipino people," he declared.
Transport Secretary Arthur Tugade and Finance Secretary Sonny Dominguez said in separate statements that they would undergo self-quarantine after learning that they have interacted with a person who tested positive for COVID-19. It is unclear whether they are referring to the same person.
Meanwhile, Presidential Security Group (PSG) Commander Jesus Durante III shared that Malacañang Palace would be closed down. The place will be disinfected, including the areas that are frequented by the President.
Duterte's scheduled visit to Boracay on 12th March, for the purpose of promoting local tourism, has been postponed, Presidential Spokesperson Salvador Panelo said. The same goes for the President's scheduled visits to other tourist destinations, to distribute land certificates to beneficiaries.
State of Public Health Emergency
At present, the Philippines is under a state of public health emergency after the Department of Health (DOH) confirmed the first known local transmission.
The Department has earlier announced that only people with COVID-19 symptoms and those in close contact with infected persons shall be prioritized for medical testing and treatment.
"Close contacts" include people who have:
Traveled to countries with local transmissions in the past 14 days;
Provided direct care for a COVID-19 patient;
Worked, traveled, or stayed in the same close environment — with a COVID-19 patient within the 14-day incubation period.
COVID-19 originated in Wuhan, China last December. It has infected more than 119,000 and killed more then 4,200 people worldwide. The virus is characterized by mild symptoms, including sore throat, runny nose, cough, and fever. However, the more severe cases involve difficulty in breathing, pneumonia, and other serious conditions.
In January, the World Health Organization (WHO) declared COVID-19 as a public health emergency of global concern. Just recently, however, the WHO has declared it as a "pandemic," which means that the virus has spread worldwide.
As of Wednesday, the DOH confirmed that there are 49 COVID-19 cases in the Philippines. The first Filipino fatality, a 67-year-old woman without history of travel or exposure to the virus, has also been recorded. In light of these developments, let us continue to remain vigilant by practicing good hygiene, social distancing, and staying updated on the latest news and announcements.