Great news! Overseas Filipino workers and Filipino professionals who carry a PRC license can apply for the renewal of your license right at the safety of your home.
READ ALSO: List of Valid IDs Accepted for Passport Application
Since commuting to accomplish personal transactions such as this is still not advised at this point in time, it's great to know that there are options for everyone to accomplish these kinds of transaction with minimal risk and the highest possible convenience guaranteed. So, for you or anyone you know who's a PRC license holder, make sure to read until the end of this guide.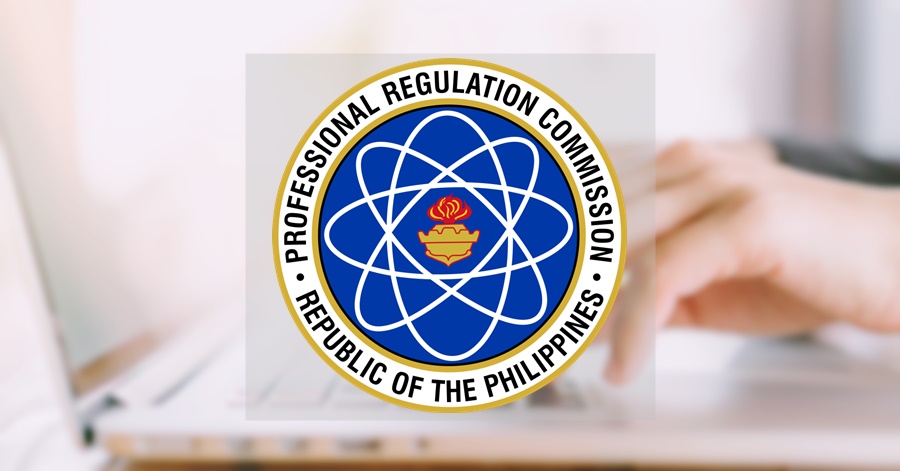 Renew Your PRC License this 2021 Through These Steps
Every three years, the PRC license is renewed, normally in the month of the license holder's birth. In the past, PRC ID renewal was done manually, which required you to fill out an application form, pay a fee, display your old ID, and then wait weeks or even months for your new ID.
Who are those who can renew their PRC licenses online?
Aeronautical Engineer
Agricultural Biosystems Engineer
Agriculturist
Architect
Certified Mine Foreman
Certified Plant Mechanic
Certified Public Accountant
Certified Quarry Foreman
Chemical Engineer
Chemists
Civil Engineer
Criminologist
Customs Broker
Dental Hygienist
Dental Technologist
Dentists
Electronics Engineer
Electronics Technician
Environmental Planner
Fisheries Technologist
Foreign Medical Professional
Forester
Geodetic Engineer
Geologic Aide
Geologist
Guidance Counselors
Interior Designers
Landscape Architect
Librarian
Master Plumber
Mechanical Engineer
Medical Laboratory Technician
Medical Technologist
Metallurgical Engineer
Metallurgical Plant Foreman
Midwife
Mining Engineer
Naval Architect
Nurse
Nutritionist/Dietician
Occupational Therapist and Occupational Therapist Technician
Ocular Pharmacologist
Optometrist
Pharmacists
Physical Therapist
Physicians
Professional Electrical Engineer
Professional Electronics Engineer
Professional Mechanical Engineer
Professional Teacher
Psychologist
Psychometrician
Radiologic Technologist
Real Estate Appraiser
Real Estate Broker
Real Estate Consultant
Registered Electrical Engineer
Registered Master Electrician
Respiratory Therapist
Sanitary Engineer
Social Worker
Veterinarian
X-ray Technologist
How Much Does the Online Renewal Cost?
Your PRC license will be valid for another three years if you renew it. Fees for renewing licenses are as follows:
Professions requiring baccalaureate degree: Php 150 per year or Php 450 for three years.
Professions requiring non-baccalaureate degree: Php 140 per year or Php 420 for three years.
For renewals made 20 days after the licensee's birth month, a surcharge of Php 30 and Php 28 will be added for the two types of degrees, respectively.
Steps to Renew Your PRC License Online:
Go to https://online.prc.gov.ph/ to get started.
Fill in your personal information, including your full name, gender, marital status, birthday, and email address. Make sure you have a valid email address because the PRC will send you the verification connection and updates to this address.
Sign in to your account after you've successfully built one to complete your profile and other details. When you're done, click "Save Information."
By clicking the camera icon, you can upload your 2×2 picture. Here are some guidelines to make sure your picture meets all of the PRC's requirements:
2×2 size
White background
Should have been take no more than 6 months from the upload date.
You should be wearing a shirt with collar.
You should not be wearing eyeglasses on the photo
Your ears should not be covered
The photo should not have shadows or highlights.
Choose RENEWAL as the transaction form.
Choose your preferred PRC office and then press the "Proceed" button to demand your Professional Identification Card.
Select your chosen method of payment:
Card (credit or debit)
UCPB
PRC-Cashier
PayMaya
Landbank
Check your account after you've made your payment to see if the payment information status has been changed to "Paid."
Print your documents and save them before your scheduled meeting.
Bring your printed records to the PRC office of your choice and show them to the PRC officer when you go to get your Professional Identification Card.
Alternatively, you can have your PRC ID delivered to your house, which is a much safer and more convenient option.
Disclaimer: This post was published for information-sharing purposes only. If you have specific concerns and queries regarding your PRC license renewal, you may visit either https://www.prc.gov.ph/ or https://online.prc.gov.ph/ for more information.
There you have it! We hope that with this guide, you can easily renew your PRC license that's essential for work or personal use, whether in the Philippines or overseas.
READ NEXT: Online Registration for National ID System Now Available