Taiwan had experienced an earthquake with a magnitude reading of 6.4 last Tuesday, February 6. The natural calamity hit 16 km from Xincheng Township, Hualien County, Taiwan. A lot of people were injured during this disastrous event and some were found dead. Among those that were announced was a Pinay OFW who was working as a helper.
Read: How to Pay SSS as an OFW Abroad
After the earthquake hit Taiwan, people were still in search of missing persons and eventually found the body of a Filipina OFW.
The body was identified as Melody Albano Castro, a 28-year-old woman from Abulug, Cagayan Province. Her body was found 2 days after the phenomenon under the rubbles of a collapsed building in Hualien County. Authorities from Taiwan said she died of suffocation, Melody's body was found under a bed where a cabinet fell due to the earthquake.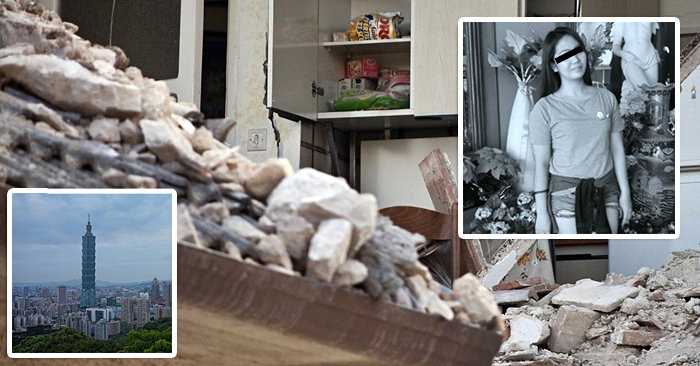 Pinay Dead in Taiwan Earthquake
According to the chief of Manila Economic and Cultural Office (MECO) Angelito Banayo said Melody was working as caretaker for elderly people. Her body was retrieved from the 7th floor of Migrante International-Taiwan Chapter. Based from the chief's statements, there was also another OFW who was affected by this tragedy but was unidentified because the hospital discharged the Filipino with minor injuries.
It is sad to hear the circumstance Melody had experienced, she has a 6-year old daughter that she supports and a paralyzed husband.
Melody decided to work abroad after the tragedy of her husband. Her was working as a security guard who had an accident in the year 2014. After her husband got paralyzed, she decided to work overseas to pay medical bills, loans and to earn money to support her only child. Aside from her work outside, she also had online business; where she buys and sells products.
Melody Albano Castro's family were very devastated to hear this sad news. This was an unexpected event for Melody's family, they are currently unstable in terms of finances due to debts and loans. However, The Department of Labor and Employment's Secretary Silvestre Bello III assured the family that they will get benefits even though she was an "inactive" member of Overseas Workers Welfare Administration (OWWA).
In the meantime, Banayo is working things out with Taiwan authorities to speed up the process of a death certificate so that the body of Melody may be returned immediately to the Philippines.