Are you like Emily, who is hardworking and passionate about her career? Sometimes working with a marketing agency can be challenging but fun since it can help you think outside the box. You don't have to be a marketer to relate to Emily's job. Anyone who is an OFW knows the feeling of being career-oriented, whether because they have goals or dreams to achieve or because they are the breadwinners of their families.
Watching the newest season of Emily in Paris will not only entertain you but can teach you a lesson or two about your career and life in general, so read on to find out more! Spoilers are ahead for those who haven't watched season 3 yet.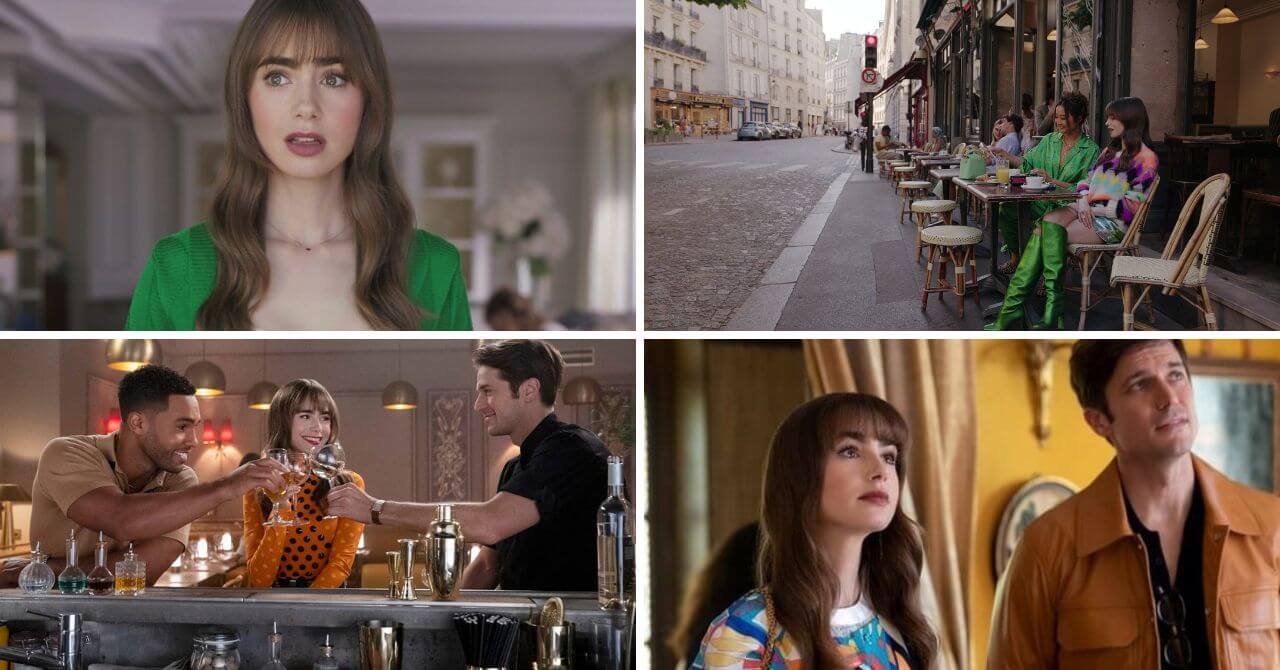 There's nothing wrong with moving abroad to further your career
Yes, you read that right; amidst the controversy of choosing love or money, you can always choose yourself and not be selfish about it. The people who love you will understand and support your desire to grow and have a better life, whether for your own benefit or theirs. 
Moving abroad can be tough and messy, to begin with, but it can be rewarding; just like Emily, when she first came to Paris, she was clueless about the French culture and language. She also had plenty of mishaps that made her learn things the hard way. If you ever desire to work abroad and have a better life, whether it's in Paris or Dubai, you can always work toward your goals.
If you want to study abroad, which many OFWs or not are keen on doing to secure a bright future and eventually migrate to their dream countries. Many training centres or universities are ready to accept international students with welcome arms, whether in Spain or Canada.
1. Starting a new chapter of your life can be daunting
Yes, starting a new life is never easy, and turning a new page to your story can make you feel like you're taking a massive leap of faith. Anything new and unfamiliar can be scary, but once you're already out of your comfort zone, you'll thank yourself for allowing yourself to grow and test the waters.
For Emily, she allowed her life in Paris just to let it be; she closed chapters in her life from her ex-boyfriend in Chicago to her desire to be promoted in her former Chicago firm. Sometimes allowing things to flow and seeing where life will take you does the trick.
2. Be honest with your employer about your career goals
If you're an OFW or someone who plans to work abroad, you have to be completely transparent with your employers and know your personal or career goals. Conflict of interest can bite you back, and it wouldn't look good on your budding career; Emily's passiveness didn't help her case when she was trying to work for two different marketing firms.
Not choosing is still choosing; therefore, you must pick a side and bear the consequences or results of your actions. It's never easy to decide, but it's better than letting things slide and wreak havoc. If you're serious about working abroad, you have to know what you're getting into, prepare for what will happen, and do your best.
3. Adapt and grow in the place you're staying
If you're already abroad or someone new as an OFW, things might take a while to adjust. It would help if you absorbed everything from the culture, traditions, language, and lifestyle. For Emily, it also happened to her like some culture shock; it would be best to adapt and quickly learn how things go.
If you plan to work abroad as an OFW, it will do you good to research intensively and prepare for battle. Luckily for Emily, she's quick on her feet; she started learning French and learning more about the French luxury market.
4. Put yourself out there
You don't have to be like Emily singing a love song to Alfie, or network hardcore as she does as a marketer. But putting yourself out there is enough, especially if you're new to the area. You can use social media to spread the word about your work.
You can make connections online or perhaps go to places with a community, and you can easily integrate yourself into it. Not only will it help you find your own tribe but maybe job prospects in the future!
5. Stick to your guns
Okay, so you got your passport, plane ticket, and visa approved, and everything is ready. However, you're reeling with excitement and sadness last minute, and it's completely normal to feel that way. Again, it's always challenging to do things on your own, especially in unfamiliar territory, but it will help you grow as a person and not just in terms of your career.
Sticking to your guns, just like what Sylvie did when she started her marketing firm, can be challenging, but instead of choosing the easy path, she decided to soldier on and use her talents and skills as a marketer. Now that you're set to go, there's turning back. You have to face your fears and be the best version of yourself, moving forward and hoping for the best!
6. Build connections but know when to burn bridges
Lastly, Emily is good at making connections, especially when she finds friends such as Mindy and Camille, Luc, and more! It would be beneficial to have relationships that will benefit your career, especially if you're abroad.
But what would make it even better is if you connect with the right people; like when Alfie met Antoine Lambert through a farewell party, the two hit it off and started a connection that led to a new job prospect for him in Paris. Burning the bridges is also essential, especially if it's no longer working like Sylvie and Antoine's affair.
7. It's okay to start something new or have a career shift
Mindy no longer sings for a band of three but has an excellent opportunity to sing in a posh jazz club, at first she doesn't want to leave her band behind and almost misses out on the chance, but with the support of her bandmates, she manages to shift and soar high in her career as a performer or singer. If you want to work abroad and have a job opportunity of a lifetime, it won't always knock on your door, so when it does, grab it and accept the change it will bring to you.