Do you want to one day work as a digital nomad freelancer or marketer? If you're serious about advancing your career, focus on developing the abilities to help you do that. There is always potential for improvement, no matter where you are in your career, and education doesn't end when the bell rings. One of the most remarkable features of the internet is its abundance of educational content, such as blogs, online videos and  classes. 
If you're busy and can't go to training centres to study, then studying and taking classes online might be our best bet for the time being. Here are the top content creators on YT that you should subscribe to and binge-watch right now to cement your digital nomad freelancing business if you're a fan of YouTube videos and want to learn more about the ins and outs of the communications and marketing world. The best part is you can learn anywhere in the world whether you're in Spain or Dubai!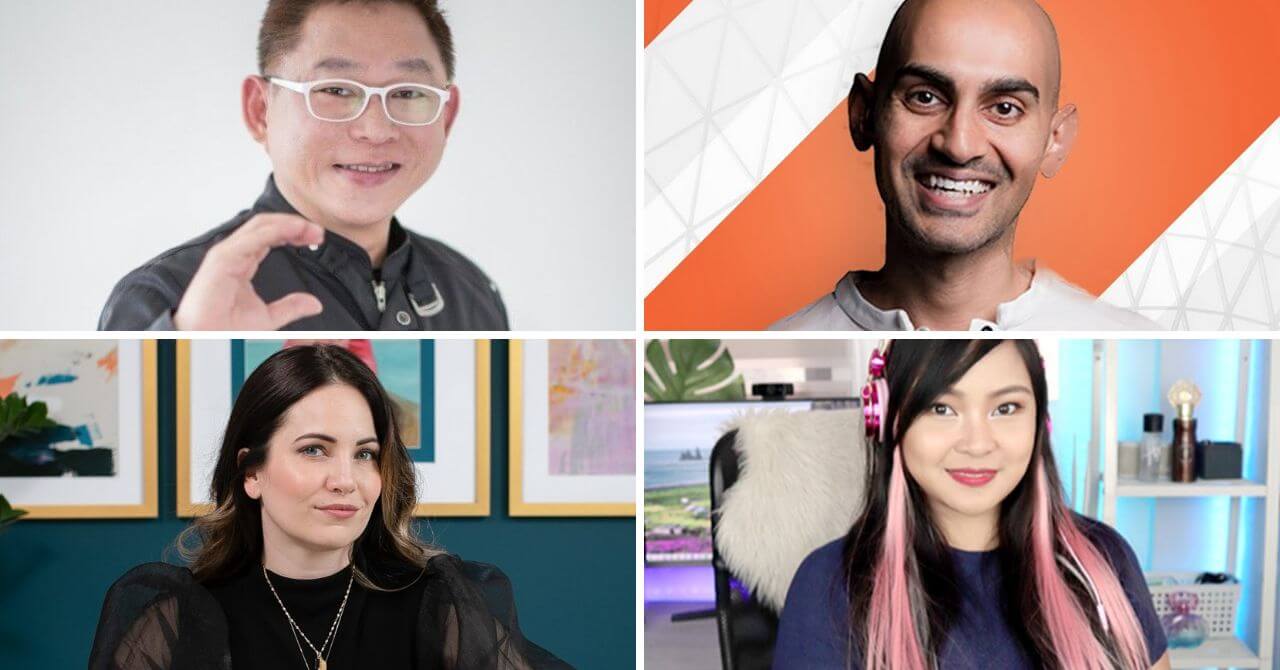 1. Neil Patel
You've found another another digital marketing guru to satisfy your thirst for knowledge. Forbes named Neil Patel one of the top 10 marketers in the world, and he has written books that have been bestsellers on The New York Times bestseller list.
He has become famous for his pithy marketing instructions on YouTube. He is the one to go to if you want a rapid rundown on recent marketing developments and video content. Along with writing books, he also makes in-depth lessons on search engine optimization, content promotion, social media tactics, and more.
2. Suanny Garcia Barales
Is public relations something you're interested in pursuing? Here's some good news: Youtuber Suanny Garcia Barales is a bona fide PR guru and author who can answer any question you throw at her. Her vlog is a window into her personal and professional life. Her in-depth interviews and courses on the business are fascinating. She can prepare you for a career in public relations or communications by teaching you how to write effectively.
3. Erin on Demand
A company's brand is its visual and verbal identity in the marketplace, thus it's vitally important. Also, Erin's knowledge as a brand strategist will assist you in maintaining consistency and expanding your understanding of your brand as a digital nomad freelancer.

4. Alex Cattoni
Copywriting is a sought-after skill in the marketing industry and now ranks high on the list of highest-paid writing professions. Her area of expertise is copywriting, and she offers entertaining and informative video guides on the craft.
She established the training program Copy Posse, which serves as a springboard for aspiring copywriters worldwide. Subscribe to her YouTube channel if you're interested in learning more about copywriting from a pro.
5. Gary Vaynerchuk
Gary Vaynerchuk is your no-nonsense marketer and entrepreneur. He is an expert in his field, and he knows it. His media/digital company published content all about marketing and online space. There's no shortage of videos and blogs online when it comes to Gary talking passionately about the marketing world. And no doubt you'll learn plenty from him.
GaryVee youtube online should be your go-to source for all things marketing, business, and the online world. There's a reason why he's an influencer in the world of business and marketing since he definitely knows his audience and always gives out valuable content that is educational and inspiring. His content will help you think out of the box and challenge yourself as a freelancer or a marketer.
 6. Kimberly Ann Jimenez
Nowadays, learning how to market products and services online is a highly sought-after ability. Also, Kim Jimenez is an expert in digital marketing who can fill you in on any related details. She is the brains behind the successful Business Lounge podcast and video series on YouTube.
Her work is in-depth and grounded in real-world experience, so you can sit back and enjoy it. She has been in the industry for some time, mentoring aspiring businesspeople and marketing experts on how to make their impact online.
7. Mr. Sam Baldwin
If you want to learn more about e-commerce, digital marketing, and other freelancing topics. You can tune in with Mr. Sam Baldwin on Youtube. He has countless educational tutorials that will help you grow as an individual, and marketer. You'll love how in-depth his tutorials are and how valuable they are!
8. Britx Sui
Britx Sui channel should be your go-to whenever you need freelancing advices, motivational videos about being a freelancer, tutorials, and anything under the sun about work and productivity. She has countless of youtube videos that will help you get a jumpstart in your career and whenever you're down you can just play one of her vlogs to get a glimpse of her life.
9. Chinkee Tan
You've probably heard about Chinkee Tan online; he's one of the financial gurus that is funny but definitely straight to the point when giving advice, and tips about handling money, investments, and work advice. Adulting is hard but with his advices he will help you be wiser with your finances. As freelancers its important to be diligent with your expenses and investments and he will motivate you to do so. You should definitely watch his YouTube channel Chink Positive!
10. Mimi Luarca
Another Filipina freelancer-niche youtuber that will teach you everything about work from-home jobs, how to earn money, where to find clients and freelance jobs. Think of her as your online pep talk kind of youtuber, where she will give numerous of advices, tips, and ideas on how you can leverage your career as a freelancer.
11. Victoria Nelle
Victoria can be your friendly freelancer advisor or friend who will give you advice on being a writer, virtual assistant, or parent. Her youtube videos will provide you with countless ideas and inspiration on how you can jumpstart your freelancer journey. You will learn much about digital marketing, work-from-home jobs, and writing with her channel!
Thankfully she has many videos tackling work and productivity that will help you whenever you feel lost. Aside from that, her vlogs are entertaining; you can watch them whenever you're feeling the freelancer blues.