The internet has once again gone nuts (well, mostly confused) because of this trending find. Pottery Barn, the go-to for all things modern and rustic, took prices of home decor to the next level with this native handicraft.
READ ALSO: 'I am not a Cat' Laywer Accidentally Adds 'Cat' Filter in Zoom Meeting
Get this: The home furnishing company sells bamboo wall art that you're probably familiar with as a bilao. That's not even the most bizarre aspect of it all… the Php 15,000 price tag is.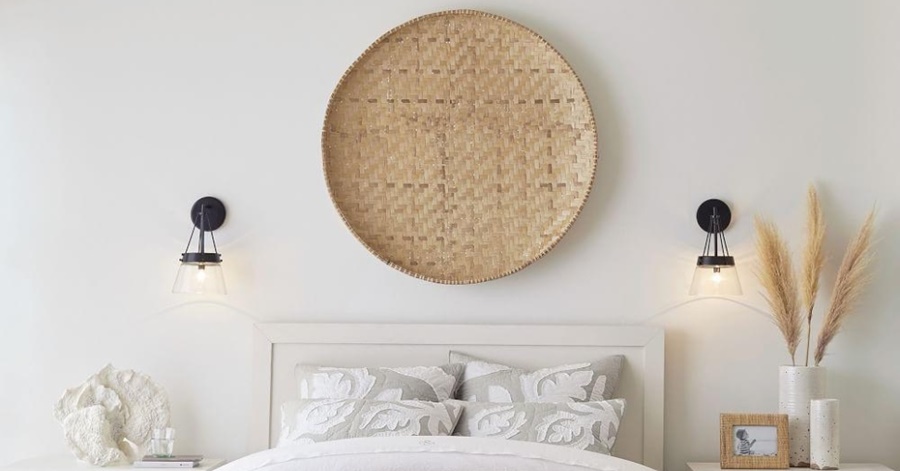 [LOOK] This 'Bilao' Wall Décor Costs a Whopping Php 15,000 – But Without the Pancit
Naturally, the internet is going crazy over the Php 15,000 bilao ($299.00) because for that price, it should really come with someone who makes pancit or kakanin 24 hours a day, seven days a week. That said, everyone's probably making the "Why?" look for this rather peculiar than off-the-wall style.
At the same time, those who recognize the piece must've also felt disappointed that they didn't think of it first. What comes next? Hanging the Philippines' favorite tabo on the wall like decorative plates? Pottery Barn, don't get any ideas.
"Round out your accent wall with this impressive woven art piece made from bamboo," says Pottery Barn. "Reminiscent of open-air market selling baskets, with a slightly concave shape and shallow rim, it adds warmth, texture and eclectic style wherever it's hung."
https://twitter.com/zourrymilf/status/1392423650767171587?ref_src=twsrc%5Etfw%7Ctwcamp%5Etweetembed%7Ctwterm%5E1392423650767171587%7Ctwgr%5E%7Ctwcon%5Es1_&ref_url=https%3A%2F%2Fwww.esquiremag.ph%2Fculture%2Fdesign%2Fpottery-barn-round-bamboo-wall-art-reactions-a00297-20210518
This isn't the first time a bilao has been sold at an outrageous price. On Etsy, the common household item is currently selling for $38 (roughly Php 1,900). Here's how it's defined by sellers: "Round Rattan Tray Boho Chic Wicker Tray Woven Bamboo Bohemian Wall Hanging Rustic Decor." At least, the name's got quite the character, too. But we're still not sure about the cost.
Pottery Barn, on the other hand, takes the cake. Seriously, Php 15,000 can get you hundreds of bilaos loaded with various types of local delicacies.
READ NEXT: IKEA Eyes to Open Largest Store, Hire 500 Workers in the Philippines, Bring Home 20 OFWs from Middle East Branches