Three young Muslim women from the Philippines were trafficked to Syria using falsified passports.
Senator Risa Hontiveros revealed the testimonies of alias Omaima, Aleah, and Lenlen, who were all minors when they were recruited to serve in Syria, during the Senate hearing on Tuesday. In 2020, they were all repatriated to the Philippines.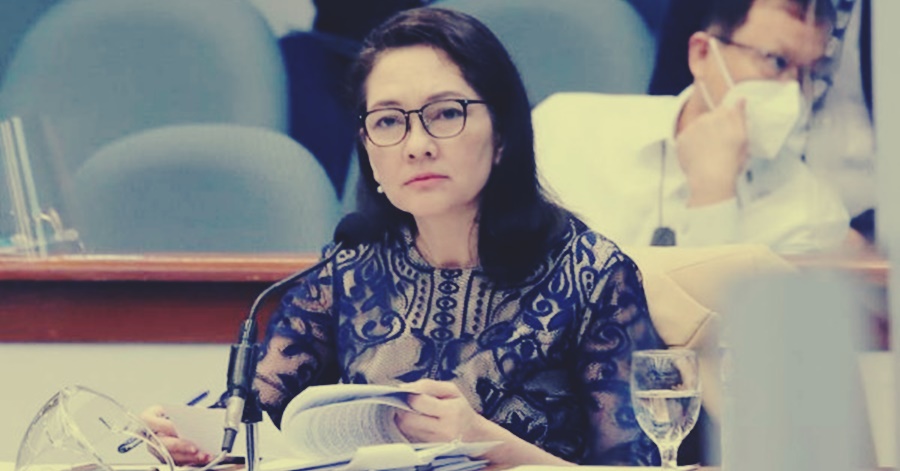 Filipina Minors from Mindanao Trafficked to Syria Using Fake Passports
Omaima testified that she was trafficked at the age of 16 in Sultan Kudarat in 2008 by an agent who wanted her to go abroad, GMA News Online reported.
"Ang passport ko po ay baklas po. Binigyan po ako ng passport. Dati po kasi ang passport ay green. Ngayon po ang naging passport ko pinalaki po ang edad ko doon," Omaima said.
(My passport was fabricated. They have given me a passport where they made me older than my true age.)
Omaima's birthdate on her birth certificate was December 15, 1991, but she was born on December 10, 1981, according to her passport.
In 2008, Aleah from Sultan sa Barongis, Maguindanao, underwent a similar recruitment procedure.
Her passport stated her date of birth as February 10, 1984, but her birth certificate stated her date of birth as August 30, 1992.
The most recent case involved Lenlen, a 14-year-old from Shariff Aguak, Maguindanao, who was trafficked to Syria in 2018.
Her birth certificate states that she was born on September 7, 2004, but her passport from the Department of Foreign Affairs in Cotabato shows that she was born on August 17, 1994.
In Syria, the three women have all been subjected to abusive treatment by their employers.
"Halimbawa po sinasampal po, pinapalo po, kinukurot po, tinatampal ng pinanglilinis namin… 'yung mop (I was slapped on the face, spanked, and hit with a mop)," said Lenlen, the most recent victim of trafficking, in her video testimony.
She attempted to flee in 2019, but was apprehended by the police and returned to her employers.
She was eventually rescued by the Philippine Embassy in Damascus, but she was harassed verbally by an embassy employee named Jun Carillo, who was in charge of their papers at the time.
Lenlen said she complained to embassy officials about it, but her complaint was ignored.
"As if exploiting our women is not enough, unscrupulous recruiters and human traffickers are also manipulating and abusing our children. This is a disgusting modus that needs to be stopped," Hontiveros said in her opening statement.
Immigration officer Allison "Alex" Chiong, a whistleblower in the "Pastillas" scheme, said this trafficking modus is part of the outbound pastillas scheme.
Immigration officers, according to Chiong, will not question outbound passengers further if they are on the list posted on their Viber threads.
Despite acknowledging Muslims' religious beliefs, Chiong pointed out that hijabs provide an additional layer of camouflage.
"From an Immigration officer's perspective, mahirap i-profile ang passsenger kasi nakatakip po ang mga mukha nila. As a result, it provides a layer of camouflage. He said, "Mas madali po silang ma-traffic."
Chiong testified in March about some Viber screenshots that showed a list of names of women who were being trafficked out of the country.
He previously testified about Chinese nationals entering the country without difficulty in exchange for Php 10,000. This has been labelled as "pastillas scam."
Catch the exclusive report by GMA News Online / YouTube below:
READ NEXT: How to Become an OFW and Work Abroad