If you are an aspiring OFW who wants to venture into France, you also need to learn how the locals behave in that country. If you are coming from the Philippines, France might be a lot different from what you are used to. The cultures, traditions, norms, and society will be different. You need to embrace the change especially if you are willing to look for another career opportunity in that country or you want to explore it for the purpose of tourism.
Also Read: What is the Monthly Salary of a Housekeeper in France?
In this blog, we share some important information that you can use when you go to France. Here, we list the basic dos and don'ts so you can socialize with the locals without getting rude unintentionally. Usually, locals observe norms that are unfamiliar to the expats. With the help of this list, you can be able to engage in a conversation with them effectively.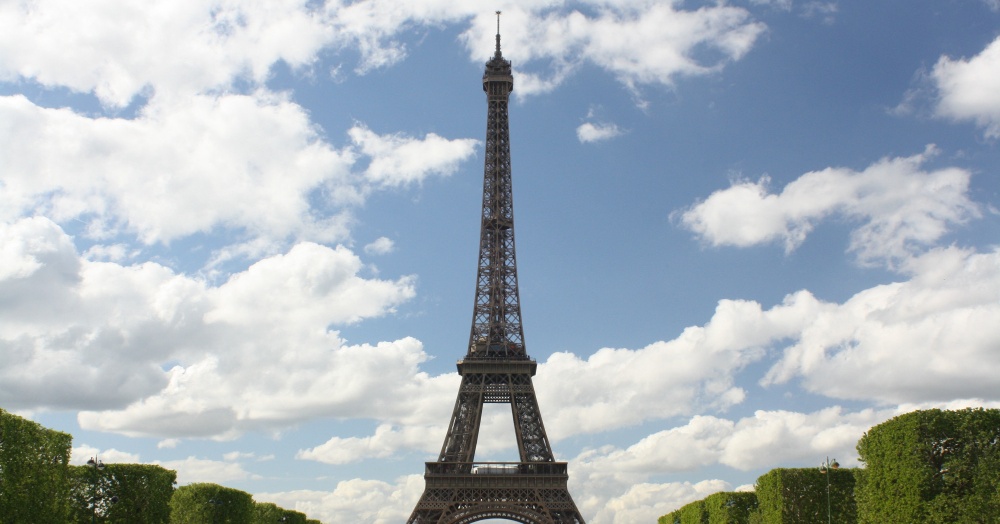 How to Behave in France
To behave in France, you need to be aware of the acceptable gestures that are widely practiced by the locals. Being knowledgeable about your environment is the best way to adjust effectively in France. You should start with the list of dos and don'ts. One way or another, you will need to talk to the locals. If you know what to do and what not to do, you can socialize more confidently. It's also a plus if you show them that you really studied the dos and don'ts before going to France.
Also Read: Philippine Embassy in Paris, France
Do's in France
Let's start with the dos. This is the list of things that you can freely practice in France. Follow this list if you want to make a good impression on the locals.
Do say "Bonjour" when entering a restaurant or a store. It's a common norm in France to say this word, which means "Hello." Also, you can say "Au revoir" when exiting establishments. This word means "Goodbye."
Do try to learn some basic French words before you go to France. Learn some words like Bonjour, Merci, Excusez-moi, S'il vous plait, Je suis perdu, and Ou sont les toilettes.
Do be used to paying when using bathrooms in train stations and department stores. They usually use the funds to maintain the cleanliness of such facilities.
Do use the metro or the subway. Keep your receipts until you leave the station. You might use the receipts when the police ask you to present them. You might also get fined if you are not able to present the ticket when you are asked to.
Do validate your ticket first before entering the train station. You can find the validation machine at the entrance of the station.
Do follow the usual dress code, which is to dress appropriately depending on the event you are going to attend. Jeans are normally fine. You can wear shorts and sandals when you are going to the beach but not on other occasions.
Do shake hands or air kiss when greeting someone close to you. It's totally fine in France to "Faire la bise" as it indicates friendship.
Do order a "Prix Fixe" menu that includes a starter, main course, and dessert, which is usually offered at a fixed price. You can also ask the restaurant to give you options for each course.
Don'ts in France
Don't take out coffee or any drinks just to drink it while walking on the street. You should drink it inside the café or while standing at a bar.
Don't use "Tu" to address someone unless you are close to that person. You can use the word "Vous" as it is more formal.
Don't touch the products while you are shopping at a market. You can just tell the vendor what you want to get and he/she will get it from you.
Don't buy a café au lait to finish your meal. This is usually taken during breakfast.
Don't rush your meal. Locals are used to enjoying their meals slowly. They are used to relaxing over a meal or coffee. If you are invited to a meal, allow at least 2 hours to spend with that person.
Don't expect that a shop can serve you between 12 to 2 PM. This is usually the time for them to eat their lunch.
Don't assume that everyone speaks in English. Remember that locals speak French. You can't expect everyone to understand the English language.
Don't leave a tip. You are not forced to leave a tip since a 15% service charge is already included in your bill. However, if you feel like the service is outstanding, you may leave additional euros. You don't need to compel yourself to leave a fixed amount. Again, this is only optional.
Don't expect that restaurants will put ice on your drinks. You may ask for it though. France is different from America.
Tips when going to France
When going to France, we recommend you to be aware of some things that you might encounter in the country. Learn some French words and use them when you are conversing with the locals. It's actually interesting to learn new things. Considering that it's France, you can use your learnings to your advantage once you are in the country. Locals appreciate it more if you exert effort to learn their own language, culture, and tradition. For sure, you can get more French friends if you can socialize with them well.
You can start with the list of dos and don'ts we provided. After that, you can proceed to study the laws in France, especially if you are planning to stay there for a long period of time. You can focus on traffic laws, laws with regard to transportation, employment laws, contract laws, and so on. Take everything easy. One step at a time. You don't need to know all the dos and don'ts and the laws all at once. Once you are in France, you can observe the environment and the people. You can learn from your observations. Apply what you learn and be mindful of your behavior always.