So, you've graduated from a reputable school and are now ready to face the real world. You've done the rounds, getting prepared for job interviews and the recruitment process locally. Another thing that comes to mind is to find better opportunities working abroad.
Plenty of OFWs, whether they've graduated or not, go abroad seeking jobs with the assumption of  better compensation packages and better career growth opportunities. There is also the potential to explore and enrich oneself in another country's culture as among the many factors you considered when making the decision. The opportunity to be independent and self-sufficient is another enticing challenge that you've considered and have prepared yourself to undertake.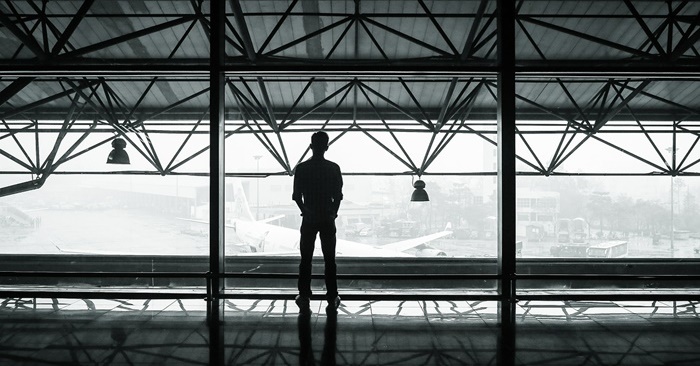 10 Things to Know for Pinoys Who Plan to Work Overseas
Here's a few reminders and suggestions to start your journey. Remember, working abroad is a choice and the rewards are great but making the first few steps are critical.
1. Search for job openings. Look for job openings from reputable companies. You may look for jobs aligned with your degrees (highly recommended) or you may look for other jobs which you find interesting and are qualified for. Remember, your occupation should not be boring or unchallenging, otherwise you'll get burned-out and become unproductive.
2. Get a feel for the locale. Get a feel for the locale you're about to send your resume to. Search company websites, look for relevant news and community data. Determine whether you'll be able to get decent accommodations and see what the food looks like. All in the click of a mouse button. If you like the place and the company, by all means, continue. If you find red flags, well, it's your choice.
3. Put your best foot forward. Submit your credentials to the company's Human Resource Development Specialists. Make sure you would be sending the correct files. It would pay to double- and triple-check your files before sending them just to be on the safe side of things.
Proofread and edit your resume for spelling errors and common mistakes. You want to make a great first impression. Attach a reasonably appealing picture to your resume.
Also, since employers also regularly check the internet for background checks, remove or secure your photos from social networking sites which may cast you in a bad light. You might not get the plum position you're applying for if employers get turned off when they see incriminating party pictures.
Include among the documents you'll be sending scanned pictures of your diploma, transcript of records, passport, employment certificates (if any), security clearances (NBI, PNP clearances, etc).
4. HR Testing and Evaluation. Now, once the agency staff have lined you up in the short list of applicants for the position, prepare for evaluation and testing. This would include interviews, personality tests and may also include company specific examinations.
Make sure you'll be able to come way ahead of time and in decent clothes. Shirts or long sleeves in neutral or pastel colors would work well for most male applicants while a decent blouse and slacks combination or corporate attire would work wonders for females. Remember, first impressions count. Floor them with your appearance and you're halfway there.
Never pass up a medical examination. You'll be prodded, checked and examined comprehensively to determine your fitness level. Once you pass this, you're one step closer to your goal. Avoid cigarettes, fatty food, alcoholic beverages days before your medical exam.
5. Contract signing. You're almost there! Look over the details of your contract – look over the fine print. Don't just sign the document – find out about the specifics – your salary, your benefits package, working conditions and the like. Ask questions, if you want. Once you're satisfied, sign on the dotted line.
6. Secure your visa and work permit. Usually, agencies assist you in acquiring your visa and work permits. Just be ready with the requirements they'll ask you to provide. Once these are obtained, you're on the fast lane to the airplane!
7. Learn about the country you're visiting. Before you leave the country, you'll have to undergo the pre-departure orientation seminar by your agency. They will brief you about the different culture, language, nuances and other important matters about the job and the community you'll be working in. Listen carefully and take matters into heart.
8. After the PDOS, you'll have to shell out varying fees for the POEA processing, OWWA fund and PAG-IBIG fund contribution, medical insurance coverage and visa processing. Don't forget to ask for your receipts. And keep the receipts secure in a small envelope for documentation and accounting purposes.
9. Grab your OEC. The Overseas Employment Certificate is a document that ensures your part of the Filipino workforce abroad. This is a safeguard against exploitation and a guarantee that you are going to be secured by the Philippine embassy wherever you may be. It is also presented to airport authorities to exempt yourself from travel tax and the airport terminal fee. UPDATE: There's news that the OEC is no longer required and will be replaced by an OFW ID. We will keep you posted about it once there is a set rule once this is implemented.
10. Kiss your loved ones farewell. Once you've complied with the different steps, you're just waiting for the departure date on your ticket. Make sure to pack everything you need, secure your belongings and double-check your documents. Remove anything that would not pass security checks in the airport.
Say farewell to your loved ones for the time being. Keep an open mind and embark on a journey that will take you places and enrich your life. No need to cry buckets, you'll be able to skype and do social network chats after a bit.
Working abroad is a proposition that many Filipinos and other nationalities choose to secure the future of their loved ones. It takes guts, patience and determination to make a decent living and live with other people in a place that is foreign at first but would feel like home after a while.