Plenty of our kabayans go and visit Hong Kong and one of the main attractions to visit is Disneyland Resort. This is the nearest Disney attraction from the Philippines and many of us grew up watching these famous cartoon characters. Check out these pictures and images of what you can expect from Hong Kong Disneyland. These photos were taken when we visited the theme park resort.
While many choose to work in Hong Kong, there are also many Pinoys who visit this special region for a holiday.
Related Post: 15 Photos – How Pinoys Spend Sundays in HK
Hong Kong Disneyland: A Main Tourist Attraction in HK for OFWs
Disneyland is located on a reclaimed land in Lantau Island and this has always been a recommended tourist spot. The park offers entertainment and fun, especially something that will be enjoyed by the whole family.
Famous Disney characters have a parade in various areas so you need to check the schedule and a map. There are fun theme rides, theater productions and other shows. You can also buy souvenirs before you go home. There is a fireworks display to end the night. To give you a glimpse of what to expect when you travel to Disneyland, here are some photos below for a better insight:
welcome sign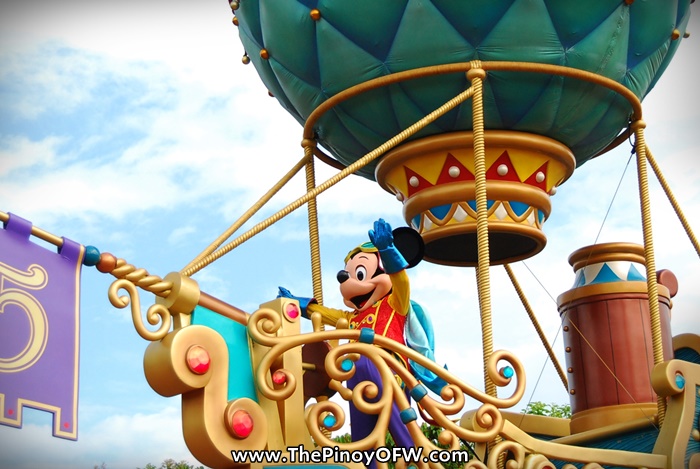 Mickey Mouse during the parade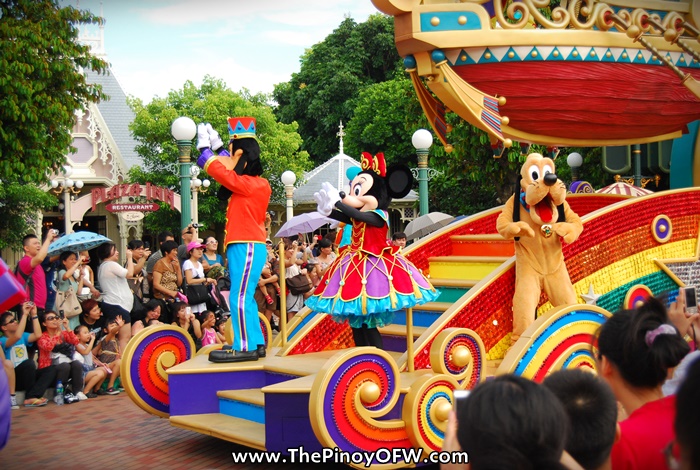 Goofy, Minnie Mouse and Pluto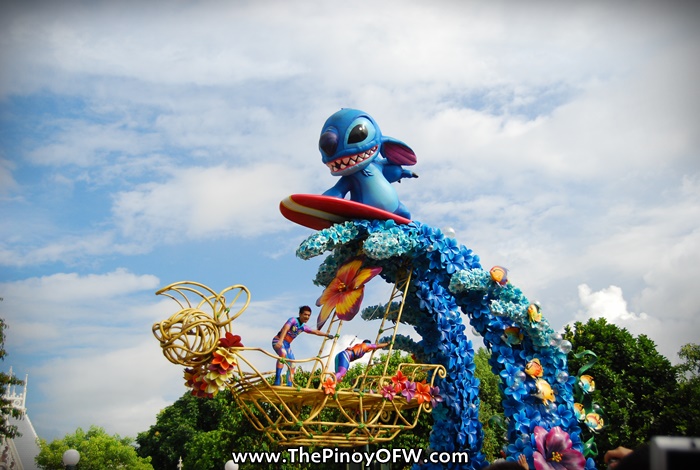 Lilo and Stitch float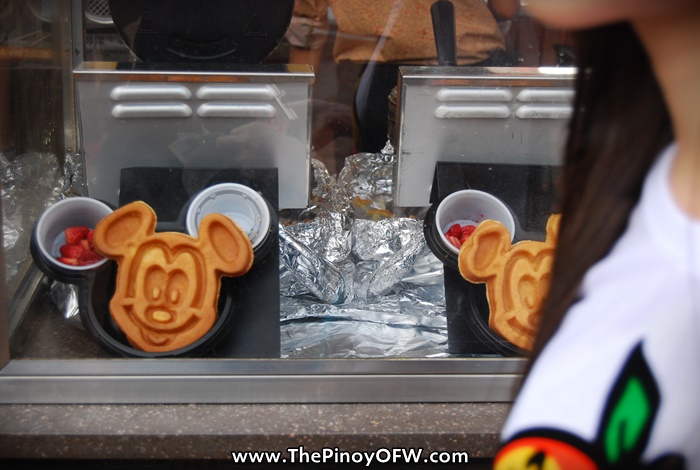 Mickey Mouse Pancakes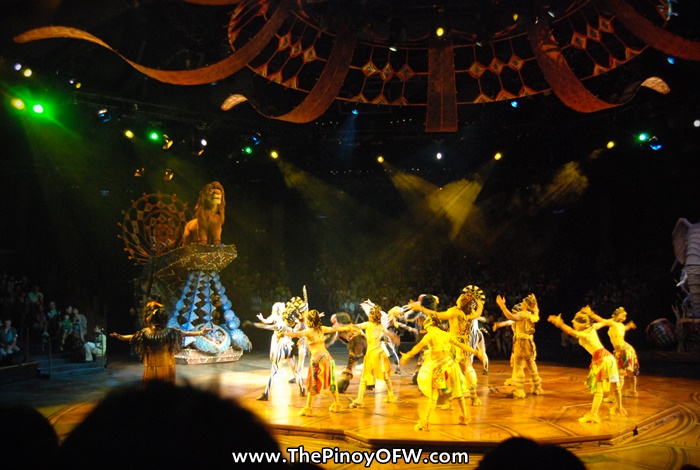 Lion King production – you will see many Pinoy talents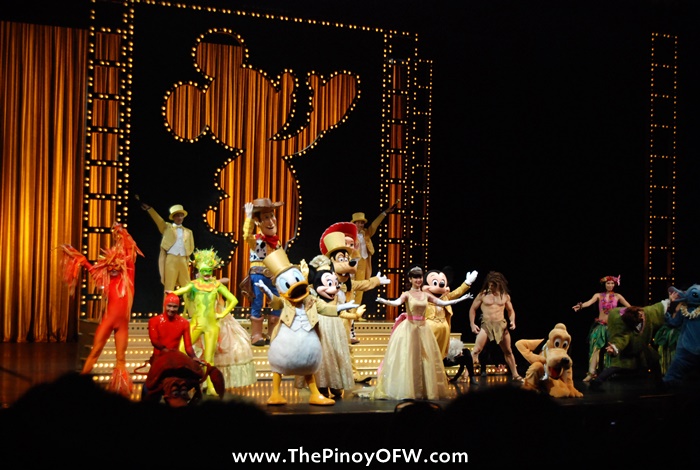 Mickey Mouse theater show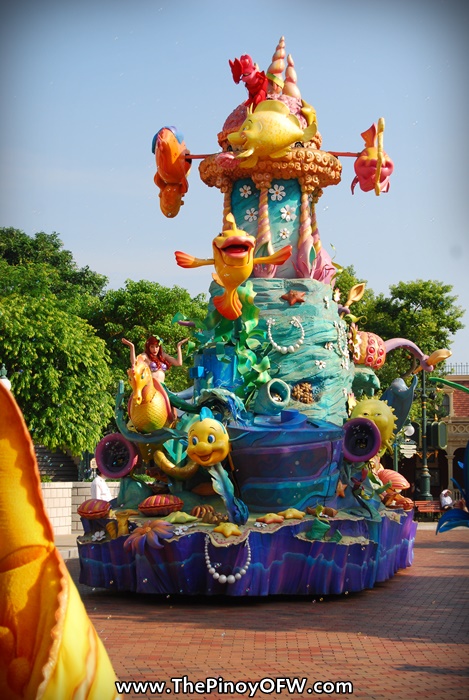 Little Mermaid float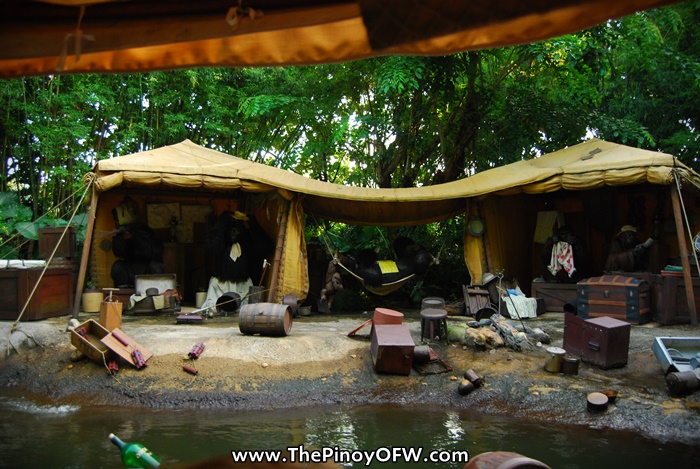 The Jungle Book ride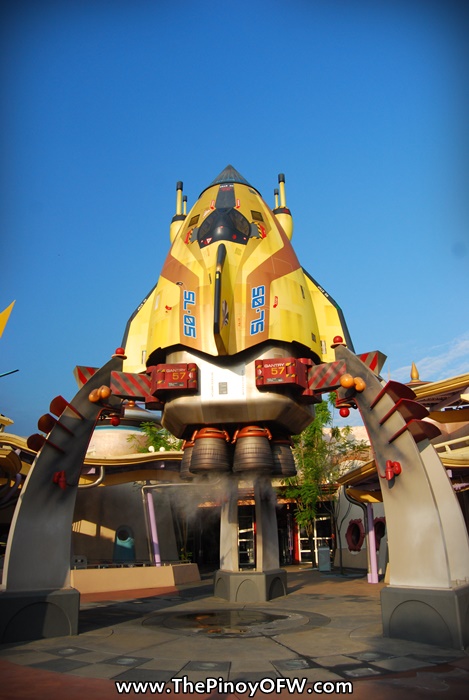 spaceship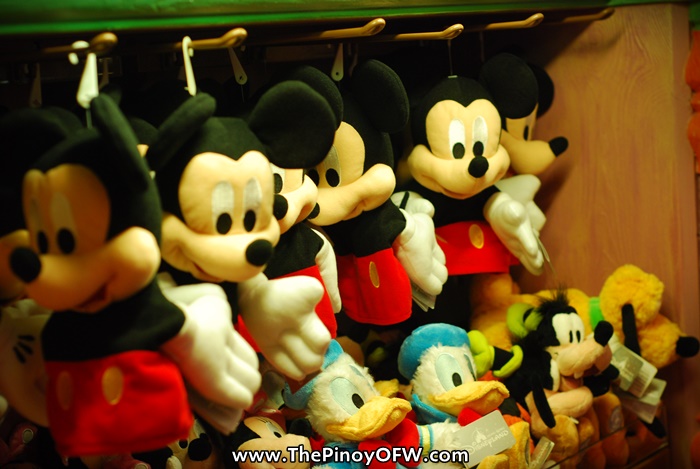 Mickey mouse souvenirs
It's a Small World ride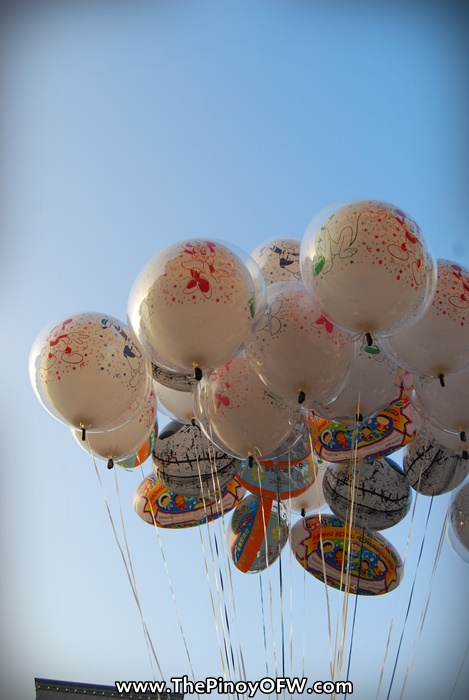 balloons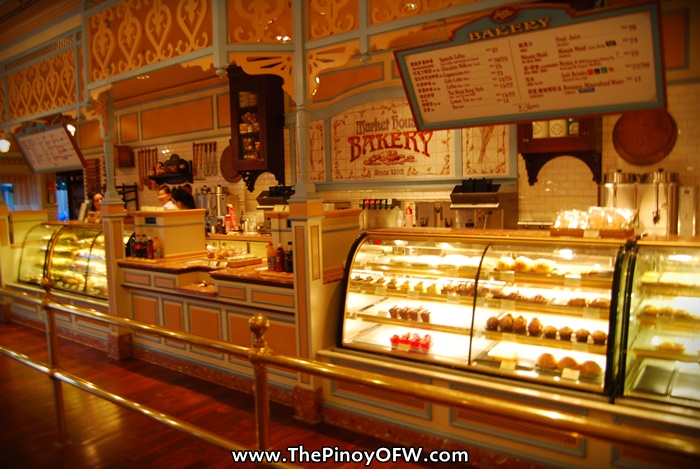 bakery for snacks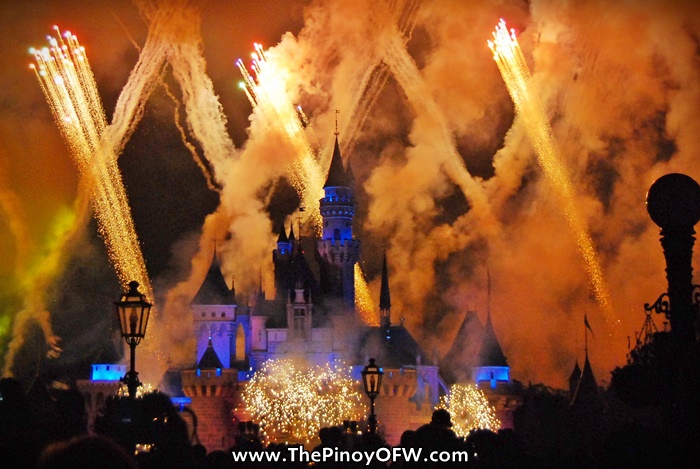 fireworks display at night at the castle
Contact Information:
Address: Lantau Island, Hong Kong
Phone Number: +852 3550 3388
Website: https://www.hongkongdisneyland.com/
Google Map of Disneyland HK:
Below is a guide to help you see HK Disneyland on a map. There's a metro train that leads to the theme park so you don't have to worry about getting there via taxi/private vehicle, as you can just commute via public train: