As a hardworking Pinoy OFW who has recently relocated to the United States, you understand the importance of independence and mobility in your daily life. One crucial step towards embracing your new life and fully immersing yourself in the American experience is obtaining a US driver's license.
While the process may seem daunting at first, fear not! Inspired by a Filipino content creator based in Kentucky, this comprehensive guide is specially crafted to assist Pinoy OFWs like you in navigating the path to obtaining a US driver's license. So, fasten your seatbelt and let's embark on a journey that will empower you with the freedom to explore the vast landscapes and vibrant cities of America.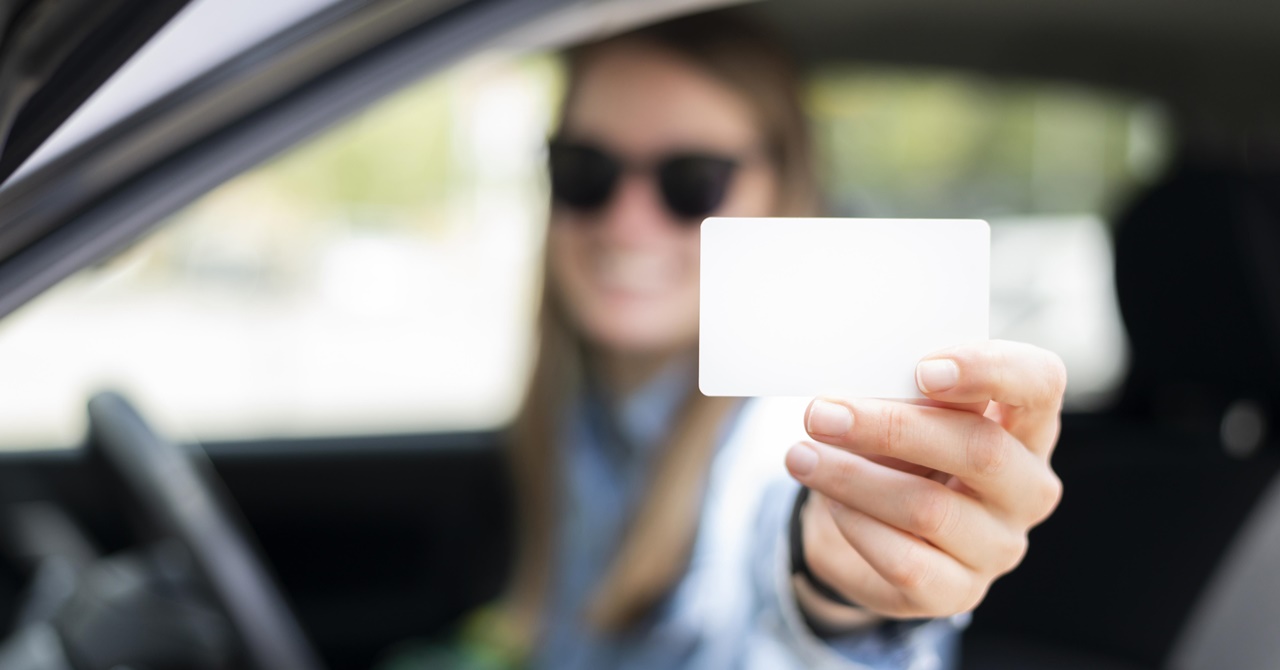 Disclaimer: The information posted here is based on the personal experiences shared by the OFW in the video below. Please let this post serve as a guide only. If you have specific questions, you may ask the OFW by commenting on their video on their accounts.
A Comprehensive Guide for Pinoy OFWs: How to Obtain a U.S. Driver's License
As mentioned in the introductory paragraph, this article is inspired by a YouTube video from OFW YouTuber Nurse Juan. In this video, he shares his experiences while helping his nephew get a US Driver's license in Kentucky. Aside from narrating the struggles they had to go through, he also provided some useful tips throughout the whole process. If you want to watch the full video, then you can click on the link below:
What You Need to Apply for a Driver's License in Kentucky
When it comes to obtaining a driver's license in Kentucky, there are specific documents you need to prepare to ensure a smooth application process. By providing the following documents, you'll be well on your way to acquiring your Kentucky driver's license:
Proof of Identity Document: To establish your identity, you'll need to present a valid and unexpired identification document. Accepted forms of identification typically include a passport, a permanent resident card, or a US visa with an approved I-94 form.
Proof of Social Security Number: Kentucky requires applicants to provide proof of their social security number. This can be accomplished by presenting your social security card, a W-2 form, or a paystub that displays your full social security number.
Proof of Kentucky Residency: It is essential to demonstrate your residency in Kentucky with a document that is dated within the last year. Accepted proofs of residency may include utility bills, bank statements, lease agreements, or a letter from your employer verifying your residential address.
Name Change Document (if applicable): If your current legal name, date of birth, or gender differs from what is displayed on your identity or lawful status document, you will need to provide additional documentation to support the name change. This may include marriage certificates, court orders, or other legal name change documents.
While these requirements form the core of the application process, one particular challenge often encountered by Pinoy OFWs, as highlighted by the vlogger, is obtaining proof of address. In Kentucky, you are typically required to provide two documents as proof of address.
For Pinoy OFWs who are staying in temporary accommodations or are living with relatives or friends upon arrival, securing the necessary proof of address can be challenging. It's important to plan ahead and explore alternative options that could help you meet the requirement. For example, you could consider requesting a letter from your employer or a notarized affidavit from the person with whom you are residing, attesting to your current address. Exploring these avenues can assist you in overcoming this obstacle and ensuring a successful driver's license application process.
Proof of Address
When it comes to obtaining a driver's license in Kentucky, providing proof of address is a crucial requirement. Here are two methods you can use to obtain the necessary proof:
Billing Statement: One way to obtain a proof of address is by getting a SIM card or number in the US. You can acquire a prepaid SIM card from a provider like Verizon, which doesn't require a billing statement or proof of address. However, by accessing their app through your laptop, you can download a PDF file that displays your billing address, name, and transactions that need to be paid.
USPS: Another popular option is to visit usps.com, the official website of the United States Postal Service. You can register your address here for yourself and your family, providing you with an official document that verifies your address.
In Kentucky, it's important to note that the preference is for printed documents rather than digital copies. This can pose a challenge when it comes to obtaining proof of address, especially if you haven't yet settled in a specific location upon arriving in the US.
Some Filipinos may find themselves staying in hotels for a week or even a month upon their arrival in the US. While some DMVs accept a hotel address as valid proof of residence, others may not, leading to inconsistency in the acceptance of such addresses.
For the content creator in the video, he arrived in Kentucky temporarily before planning to transfer to Houston. His decision to get a driver's license in Kentucky is driven by the fact that Kentucky is the only state where he can convert his foreign driver's license into a US DMV license. The process in Kentucky is also cost-effective, typically requiring a fee of around $25.
By obtaining his driver's license in Kentucky, he ensures that the transition to Houston becomes seamless. Each state in the US has a specific timeframe within which you need to convert your license upon moving. For example, in Texas, you have a 90-day grace period during which you can legally drive with a valid, unexpired driver's license from another US state, territory, Canadian province, or qualifying country.
Social Security Number (SSN)
Obtaining the necessary proof of address and providing a hard copy of your Social Security Number (SSN) are essential steps in the driver's license application process. Here are some tips to navigate these requirements:
Alternative Proof of Address: If you don't have traditional proof of address documents, you can take a blank envelope, write your name and address on it, drop it in the mailbox, and wait for it to be returned to you with a stamp and date. This can serve as an alternative proof of address.
Printing Services: If you don't have access to a printer, you can visit stores like Walgreens or other print shops that offer printing services. They can assist you in obtaining physical copies of documents required for the application process.
When it comes to the Social Security Number (SSN) requirement, the process can vary depending on the DMV and their specific policies. Some DMVs may accept presenting your visa and passport as proof, while others may strictly require a hard copy of the SSN.
In the vlogger's cousin's case, he had to ask his wife in Florida to send a hard copy of the SSN to him. To ensure its security and tracking, he used priority mail. It's important to communicate with the DMV and inform them that you have a permanent residence status in the United States or that you are a Permanent Resident (PR) to ensure they understand your situation.
It's worth noting that the processing requirements may differ if you are not a PR. In such cases, you might be required to take all the necessary tests for a driver's license, including the written test, eye test, and driving test.
Based on the vlogger's and his cousin's experience, if you have to return to the DMV due to missing requirements, some DMVs accept walk-ins without appointments. When they went back, they were pleasantly surprised to find no long queues. Upon arrival, they were asked about their residency status, to which they responded with "permanent residence."
They were then instructed to book an appointment to obtain a copy of the Kentucky driver's, motorcycle, or CDL manuals, and/or to schedule a written or road test appointment (CDL written only). Here are the steps they followed:
Visit the Kentucky State Police website at www.kentuckystatepolice.org.
Click on "Driver Testing".
Scroll down to locate the manuals.
Click on the manual you wish to view or download.
They were able to book an appointment at Louisville-Bocuman from Monday to Friday, between 8:00 AM and 8:30 AM.
The vlogger and his cousin were surprised to find that there were no long queues during their second visit to the DMV. They deduced that the reason for the reduced wait time was the implementation of an online appointment scheduling system, with walk-ins no longer allowed.
However, they encountered some challenges with scheduling appointments. The available time slots often clashed with the vlogger's work schedule, and the nearest locations were not convenient for them. After searching extensively, they finally found an appointment slot in Florence, Kentucky, which was approximately one hour and thirty minutes away from their residence. Realizing they had limited options and with only one week left of the grace period, they quickly secured the available appointment without hesitation.
Written Test
If you are required to take the written test, it is generally recommended to schedule an appointment online. Most DMVs provide online appointment scheduling services to facilitate the process. The vlogger shared his experience that when they visited the DMV without an appointment, they encountered a long queue, and the wait was uncomfortable due to the cold weather.
Getting to the Appointment Site
The vlogger's cousin received an appointment at the Burlington Regional Testing Site – Written Test. The address is 6159 1ST Financial Dr., Burlington, Kentucky. They opted for a lunchtime appointment to avoid any inconvenience. The written tests are usually conducted in batches.
They chose the 12-noon schedule to ensure a hassle-free experience. They arrived early at the site and were instructed to wait for the others who were scheduled for 12 noon. The vlogger's cousin was listed as number one on the list, guaranteeing their spot. They presented all the necessary requirements without any issues, including USPS documents, Verizon proofs, US Visa Passport, Social Security Number, and his license from the United Arab Emirates since he did not return to the Philippines before coming to the United States.
It's worth noting that an international driver's license was not required. While some websites may mention the need for an international license in Kentucky, based on their experience and the experiences of others they knew in Kentucky, it was not necessary. However, it's important to remember that requirements may vary from state to state.
Although their scheduled appointment was at 12:00 noon, they had to wait for about 30 minutes before they could take the written test. At the site, the vlogger's cousin completed the necessary paperwork, paid the $25 fee, had his picture taken, and received a Temporary Receipt Driver's License. The actual license card would be issued and delivered within 10 to 14 working days.
Overall, the vlogger's cousin was pleased with how smoothly he was able to obtain his driver's license.
Conclusion
Obtaining a driver's license in the United States as a Pinoy OFW can be a challenging yet rewarding experience. Through the firsthand account of the vlogger and his cousin, we have explored the essential requirements and steps involved in getting a driver's license in Kentucky.
From gathering the necessary identification documents, proving your address, obtaining a Social Security Number, scheduling appointments, and successfully passing the written test, each step contributes to achieving your goal of securing a valid driver's license. The vlogger and his cousin faced hurdles along the way, such as the struggle to provide proof of address and the importance of having a physical copy of the Social Security Number.
However, with determination and perseverance, they navigated through the process and were ultimately rewarded with a Temporary Receipt Driver's License, paving the way for their full driver's license card to arrive in the mail.
Remember, the specific requirements and procedures may vary depending on the state you reside in, so it's crucial to research the regulations and guidelines specific to your location. Stay informed, plan ahead, and make use of the available resources provided by the DMV to ensure a smooth and successful driver's license application process.