Overseas Filipino Workers (OFWs) may profit significantly from loans, especially those tailored to their specific circumstances. This is where an HSBC OFW Loan can come in handy. The bank's OFW Loan program provides qualified customers with quick and easy access to funds. This financing model will offer consumers several benefits, which you will learn more about in this guide.
Investigate numerous financial organizations and assess the various loan plans they provide to choose one that meets your needs and preferences. You will be able to locate something that matches your demands if you do this, whether you are seeking credit for a house, an automobile, or a company.
If you want to keep your credit score intact, it is vital that you understand the terms and conditions of any loan program you are considering applying for. If you are unable to meet these conditions, you may find it more difficult to secure funding from the same or other organizations in the future, emphasizing the need of compliance.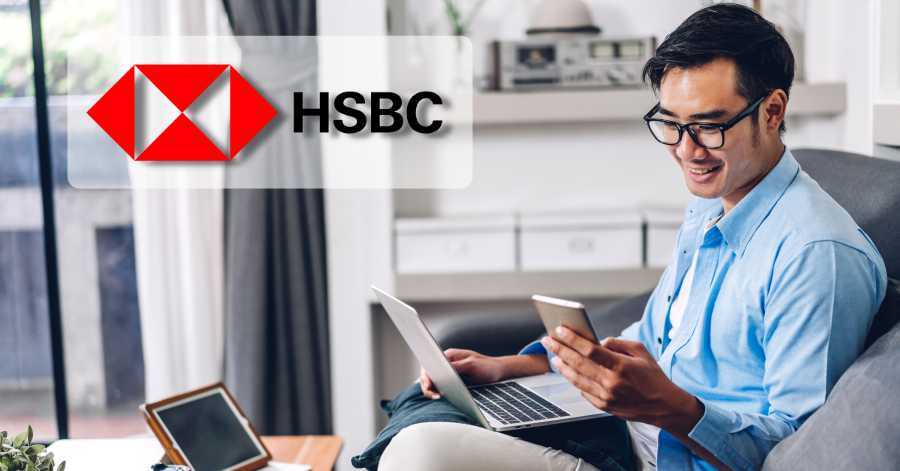 Applying for an HSBC OFW Loan
OFWs can apply for an HSBC OFW Loan to cover healthcare bills, tuition for their child, or to start a business.
As an international bank that operates in a variety of countries all over the world, HSBC is recognized as one of the largest global banking and financial service providers in the entire world. HSBC has almost a century's worth of experience working in a variety of countries and regions all over the world, and as a result, the company is able to offer a comprehensive range of services that cover the whole spectrum of banking and financial requirements for a wide variety of companies. You may rely on them to deliver expert services for any requirement, whether it pertains to commercial or retail banking, wealth management, global banking and investment markets, or any other area.
The HSBC Personal Loan provides borrowers with loan amounts ranging from 30,000 to 500,000 at highly competitive interest rates beginning at 14.4 percent per annum and a low add-on rate of 1.25 per cent per month for financing needs that arise quickly. The terms of loan repayment are also rather flexible, with a minimum loan duration of 6 months and a maximum loan duration of 3 years. After completing and submitting the necessary steps, the approval process may take as little as five days. In order to qualify for the loan, you need to have a monthly gross income of at least Php14,000.
And here's how an HSBC OFW Loan works for all consumers:
Here's Why You Should Get an HSBC OFW Loan
HSBC customers with excellent credit who require their loan funds quickly are good candidates for personal loans because of the bank's competitive interest rates and short approval periods for these loans. Especially if you pay off your loan earlier than expected, it can help you save hundreds of dollars in interest payments (assuming there is no prepayment penalty). To be eligible for this position, you must be a Premier Client or above with HSBC. In the event that you haven't done so already, you can apply for a job before opening an account and making any required deposits. There are loans available for amounts up to 500,000 pesos.
Despite the fact that the rates are among the most competitive available, you may want to look elsewhere if you are not an HSBC Premier Client or if you are unable to fulfill the requirements necessary to become one. If you are eligible, you will be able to compare rates without it having an effect on your credit score, which will enable you to choose the solution that is most suitable for you.
Advantages of Applying for an HSBC OFW Loan
HSBC meets the demands of its clients by providing a service that is both simple to use and focused on the needs of the consumer, as evidenced by the following:
Flexible payment starting as early as 6 months up to 36 months payment terms.
Low, competitive rates.
Low minimum monthly income requirement.
No collateral or guarantor is required.
Types of HSBC OFW Loan Program
In this guide, we'll go through the two types of HSBC OFW loan types, which include a personal loan and a home loan.
HSBC Personal Loan Program
Almost everything can be paid for with a personal loan, including home improvement projects, expenses related to vacations, costs associated with maintaining automobiles, fees related to moving, and consolidation of existing debts. According to HSBC, you are not allowed to use your personal loan to purchase or invest in real estate and/or stocks, pay for post-secondary school tuition, or contribute to business expenses. You also cannot use your personal loan to pay for company expenses. In addition, you are not permitted to use the funds from your personal loan to meet business expenses.
Features:
As low as 0.65% add-on rate per month
Fast approval: Find out if your loan has been approved five working days after submitting your complete application documents.
Personalized terms: You can choose to repay your loan in 6, 12, 18, 24 or 36 months.
Convenient payment channels: Access hundreds of HSBC payment centers (PDF)HSBC payment centers (PDF) This link will open in a new window nationwide for amortization payments.
Loan Fees and Rates:
Processing Fee: PHP1,500 (deducted form loan proceeds)
Late Payment Fee: 36% per annum on overdue payment
Amendment Fee: PHP500.00 per amendment after drawdown (for modification of loan details)
Breaking Cost: To be computed as described in the HSBC website and in the HSBC Easy Guide to Bank Services and Charges (upon loan pre-termination)
Overdue Interest Charge: 36% per annum on all overdue installments
Documentary Stamp Tax (DST): 0.75% of the drawn loan amount (deducted from loan proceeds). Loan amounts of up to PHP250,000 which are used for personal purposes are exempt from DST
Eligibility
To qualify for the loan, you must meet the minimum requirements. You must have at the very least:
A gross monthly income of ₱14,000.
Employed in your current job for 2 years or more.
Must be a permanent resident of your current address for three years.
You have two of the following contact info: Residential landline, office landline, or mobile number.
Must live in the following areas: Metro Manila, Metro Cebu, Bulacan, Cavite, Rizal, Pampanga, or Davao City
Requirements
For self-employed:
An applicant must fulfill HSBC's eligibility criteria for a loan:
At least 21 but below 60 years old upon loan maturity.
Must be a permanent resident in any of the HSBC pre-determined areas for at least 3 years.

List of areas: Metro Manila, Metro Cebu, Bulacan, Cavite and Rizal, Pampanga, Davao City

Must have a gross monthly income of:

₱10,000 for EPP members or for salaried/employed in Metro Cebu only.
P14,000 for all salaried/employed in all other areas.
P50,000 for self-employed.
For employed:
2 years combined employment with the present or previous employer.
For self-employed:
a minimum of 3 years of business existence is a must.
Have any 2 of the following:
Residential landline
Office landline
Mobile number
How to Apply for an HSBC Personal Loan
Once you have determined that you are qualified for a personal loan from HSBC, that you satisfy all of the requirements, and that you are able to afford the monthly payments, you are ready to move forward with your loan application with HSBC. The process is going to be a lot less difficult than you anticipate it to be.
There are two ways for you to apply for an HSBC Personal Loan:
Walk in through an HSBC branch.
Apply by phone, call (02) 8858-0000
HSBC Home Loan Program
HSBC understands your needs and how they can best assist you because of their global expertise. As part of the services they offer, they can assist you in locating the best financial tools to help you buy, develop, or renovate your dream house or refinance your existing mortgage.
Furthermore, with HSBC's Home Loan, you have access to a variety of features and world-class benefits that allow you to customize your loan to meet your individual demands and specifications.
Features
Flexible repayment schemes2: Opt for our Straight-Line Scheme, which allows you to forecast your expenses easily, or go for our Reducing Balance Scheme and save on interest payments.
Friendly interest review dates: Select from annual, 2 years, 3 years, or 5 years interest rates for your initial repricing options. Choose which arrangement best fits your assessment of the interest rate trends.
Wide range of loanable amounts: You can borrow as low as PHP700,0001 and as high as PHP50,000,000.
Fast processing: Get quick feedback about the status of your loan. Jumpstart your plans of moving into your dream house by setting an appointment with our Home Loan Specialist
Personalised service: Take advantage of our team of dedicated Home Loan Specialists who will help you get the best deal and assist you in your home loan application.
Appropriately-timed loan releases: For construction loans, use the funds based on your needs throughout the entire period of construction. On the first release, you can enjoy the portion of your loanable amount attributed to the value of your lot. The remaining loan balance shall be distributed equally in 3 batches matching the stages of completion of your construction.
1Loan amounts less than PHP6,000,000 are only allowed for a top-up of existing home loan customers. New loans must be at least PHP6,000,000 or higher.
2For either calculation method, interest shall be computed based on the outstanding balance of the loan at the beginning of an interest period.
Eligibility:
Filipinos residing in the Philippines or Overseas Filipino Workers
At least 21 years old upon loan application and at most 65 years old upon loan maturity
With a gross monthly income of at least PHP300,000 per month
Requirements:
Basic requirements
one valid photo-bearing government-issued identification card
one document allowed for notarization purposes such as:

tax identification number (TIN) or foreign equivalent;
community tax certificate (CTCs); or
passport;
marriage certificate if you're married.
For employed applicants, any one of the following:
Latest 3 months payslip
Latest income tax return
Certificate of employment with details on salary, position, and length of service
For Self-employed Professionals:
Latest three (3) years of ITR (BIR Form 1701)
For OFWs both of the following:
Proof of employment abroad (either employment contract or certificate of employment with details on salary, position, and length of service)
Proof of permission to work abroad (working visa or work permit or POEA ID or POEA certificate)
Other supporting documents:
Copy of Title (TCT or CCT, for purchase of completed properties, home equity loan, or refinance loan)
Offer to purchase (for purchase of completed properties)
Contract to sell or reservation agreement, and statement of account from the developer (for purchase of pre-sell properties)
Building plans and bill of materials (for construction)
Statement of account from another bank with payment history for the last 12 months (for refinancing)
How to Apply for an HSBC Home Loan
There are two ways to apply for an HSBC Home Loan:
Apply online by filling out an online form, and then requesting a callback.
Apply by phone by speaking with one of HSBC's home loan specialists through these numbers:

(02)8858-0000 or (02)7976-8000 (Metro Manila)
1-800-1-888-8555 (Provincial)
+632-8580000 (Abroad)
Tips when Applying for an HSBC OFW Loan
1. Visit the bank with questions or concerns so you can decide fast.
You will find that navigating this approach is a lot easier if you take the time to write down the issues and concerns you have with this process and bring them up with the bank representative. If you do this, you will realize that navigating this method is a lot easier.
2. Use the loan calculator before applying.
You will be able to determine your monthly installments by viewing a graphical representation of what those payments will be if you use the loan calculator tool, which is available to all bank customers. This tool is available to you since you are a bank customer.
3. Preparation is key when applying for a loan.
Make sure that you are aware that it is more prudent to borrow only the amount of money that you require rather than the amount that you would like to spend your money on. This is something that you should keep in mind at all times.
4. Before contacting a bank, ensure you have the required documentation.
This not only streamlines the approach, but also allows you to dedicate more of your time to work that must be performed in the next days and weeks.
It is in your best advantage to take your time, carefully evaluate all of your options, and make an informed decision before committing to any personal loan.
Frequently Asked Questions:
HSBC Personal Loan:
1. How much can I borrow?
Borrow up to 500,000 pesos with an HSBC Personal Loan, subject to approval.
2. What are the interest rate, fees, and other charges of HSBC personal loan?
The Personal Loan from HSBC has a monthly interest rate of 1.25 per cent. Concerning the other charges: Processing fee: Php1,500.00 or Php750.00 for loan terms of 24 and 36 months, stamp duty: Php1.00 for every Php200.00 loan taken for loans above Php250,000.00 or loans for business usage.
3. How does the HSBC Personal Loan Calculator work?
The calculator for the HSBC Personal Loan determines not only the total amount that must be repaid over the course of the loan but also the monthly payment amount. Enter the amount of the required loan into the calculator in order to determine the estimated monthly amortization for the different loan terms.
4. How fast is the HSBC personal loan application and approval process?
The acceptance of the loan takes between five and seven working days.
5. How can I check my loan application status to know if I'm approved?
You can check the status of your loan application by calling HSBC's hotline.
6. Is HSBC Personal Loan the right one for me?
Your worries about dependability and safety will be minimized if you do business with HSBC, which is one of the biggest multinational banks operating in the country. When it comes to matters pertaining to banking or money, you can almost always rely on them to provide a service that is tailored to your specifications in this regard. Another essential factor is the high level of service that customers of international banks of this size and status expect to receive from them.
HSBC is the perfect partner for you if you require more cash with minimum monthly income requirements, flexible payment options, and highly competitive rates in addition to the attributes described above. If this sounds like something you could benefit from, visit an HSBC branch today.
Home Loan
1. What types of property will be accepted as security?
HSBC accepts the following property types:
House and lot covered by a Transfer Certificate
of Title (TCT);
Condominium unit covered by a Condominium
Certificate of Title (CCT);
Townhouse covered by either a TCT or CCT; and
Accredited pre-sell residential properties of accredited developers.
For pre-sell units, HSBC only accepts these from their accredited developers and projects.
All of this is subject to the bank's policies on acceptable collaterals.
2. What are the features and benefits of an HSBC Mortgage?
HSBC mortgages are designed to be flexible to cater to your needs.
flexible repayment schemes for your monthly amortization, you can choose from the bank:

straight-line scheme which allows you to forecast your amortization cost along with your other expenses easily. Your monthly amortization is fixed and allows you to plan and manage your monthly cash flows.
reducing balance scheme where you can get more savings on your interest payments over the life of the loan since the principal portion of the loan is paid off faster. Your monthly amortization varies and is based on the number of calendar days of the month. The bank will compute interest based on the outstanding balance of the loan at the beginning of an interest period. You'll be provided with a disclosure statement and amortization schedule by loan drawdown.

Flexible interest-rate fixing options for new loans and repricing/roll-over.
HSBC offers the following repricing periods when your loan is first disbursed:
1 year;
2 years;
3 years; and
5 years.
After the first repricing period, you can choose between 1 year or 5 years for the net repricing period.
A shorter repricing period offers a lower interest rate. This rate will be subject to change at the end of the period. A longer repricing period has a higher interest rate but secures your amortization payments longer as the interest repricing review is longer as well. For any new repricing period, the rate may go up or down, depending on the current market conditions at the time of repricing.
3. What if I'm an OFW currently living overseas?
You may apply for a mortgage in accordance with the bank's credit policies.
To contact them, you may visit their website at www.hsbc.com.ph. To assist you with your application, a Home Loan Specialist will call you.
4. What other factors should I consider?
A mortgage will influence your finances for years. It's important to know the risks of a mortgage.
Please consider:
Your current financial situation;
Your future financial situation;
Interest rates;
Possible appreciation or depreciation of your home;
Stability of your income;
Potential for higher mortgage payments;
Other major financial commitments in your life; and
Other extra costs of owning a home
5. How can you make payments on your HSBC Mortgage?
You can pay your mortgage using an automatic debit arrangement (ADA). After your application for a loan has been accepted and all of the account opening requirements have been satisfied, we will work out the details of this agreement.
6. What is an insurance-on-instalment (IOI)?
The insurance-on-instalment plan enables you to make payments toward your insurance premiums without being charged any interest. You make payments toward IOI for a period of three months, and when you renew your mortgage, those payments are tacked onto your regular mortgage payments. You are required to submit an application to our insurance brokerage staff together with your personal details in order to participate in the evaluation process. It is possible that you will be needed to undergo a medical exam. It is possible that HSBC will want a property evaluation, and you will be responsible for paying for it.
7. Can you still use IOI if you have provided your own insurance policy?
You will be able to obtain new protection if your present policy fails with the help of the bank's insurance brokerage professionals. You have the option of paying the required premium through IOI. Notify your relationship manager or personal banking officer as soon as possible if you want to switch to this option before your current coverage expires.
8. What if your own insurance policy expires and you are unable to submit updated/renewed documents?
HSBC offers the option to secure a new insurance policy on your behalf. If this happens, the premium due may be enrolled under IOI.
9. Do you need to re-enroll for the succeeding years if you are currently enrolled in IOI?
After you have enlisted, HSBC will automatically renew your insurance through IOI on an annual basis. You are responsible for confirming that your Home Loan ADA account has sufficient funds to cover the monthly loan amortization as well as the IOI amount that is required.
10. What happens if you totally default on your mortgage?
If you default on your mortgage:
you'll be charged the penalty;
the bank may take your property and sell it;
you may lose money from the bank selling your property;
it will have a negative impact on your credit rating which may make it more difficult for you to acquire any credit in the future; and
you'll lose the money you invested in your home if it's foreclosed.
Summary
If you find yourself in a financial jam and in need of substantial financial aid, put HSBC on your shortlist of potential lenders to approach. Because of the reasonable interest rates it offers, the HSBC Personal Loan is one of the greatest loan products available on the market today.
Furthermore, because the loan amounts are large, you can use the money for a variety of purposes, including home improvement, debt consolidation, coping with an emergency, developing your business, and many others.
May this guide on applying for an HSBC OFW loan help you increase your chances of getting approved.
The funds made accessible by an HSBC OFW Loan could be utilized to invest in real estate or to start a business in the future. The application for this type of loan is a simple process that won't take up much of your time and isn't required if you can meet all of your other obligations on time.
When it comes to the various types of loans and the amounts of money that can be borrowed from them, financial institutions such as banks and other types of financial businesses provide their customers with a lot of latitude and flexibility. This provides you with a wide range of borrowing possibilities. Following this guide, you might be interested in other lending products or services. If this is the case, you should continue reading since it could be very crucial. Simply learn more about the other OFW loans available in the market.
Contact Information
HSBC (PHILIPPINES) Main Office
Address: HSBC Centre, 3058 Fifth Avenue West Bonifacio Global City, Taguig City 1634 Philippines
Trunkline: (02) 8858-0000 or (02)7976-8000
Google Map Location: