Italy has been a popular destination for Overseas Filipino Workers (OFWs) seeking better job opportunities and higher salaries. With a diverse range of industries and a strong demand for foreign workers, Italy has become a top destination for Filipino professionals, skilled workers, and domestic helpers alike.
In this article, we will explore the different types of OFW jobs available in Italy, from domestic helpers to caregivers and more, as well as the corresponding salaries and benefits that come with them. Whether you're a seasoned OFW or considering working abroad for the first time, read on to discover what Italy has to offer.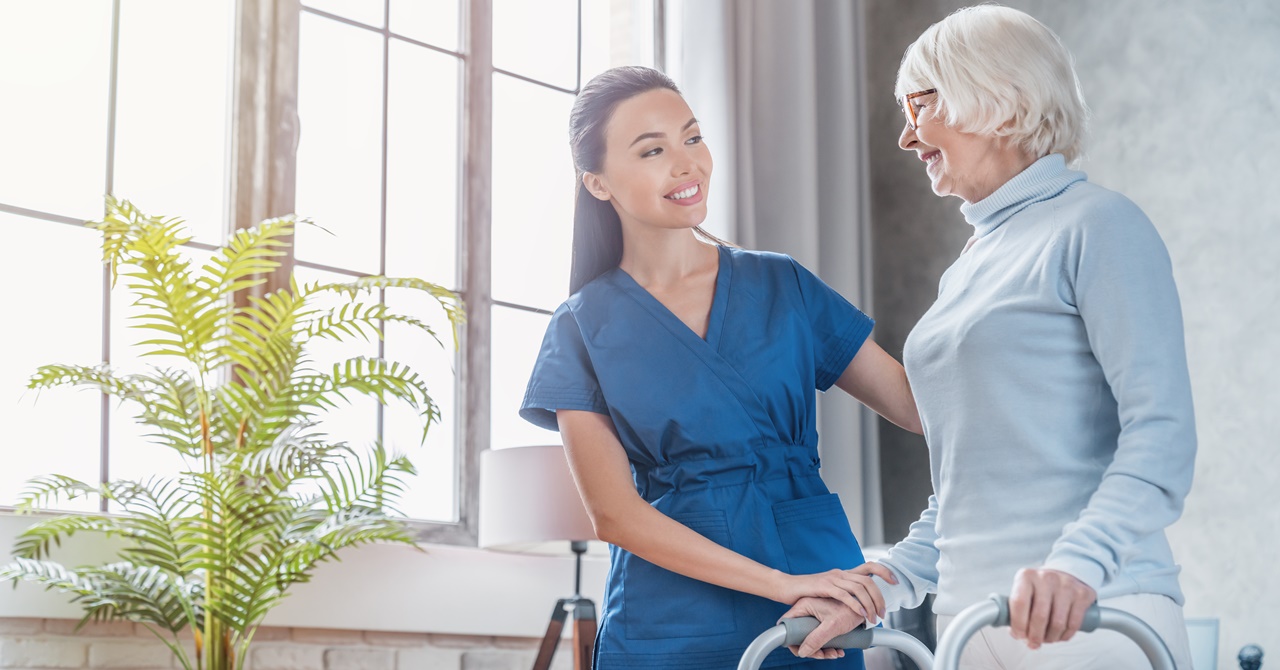 Disclaimer: The information posted here is based on the personal experiences shared by the OFW in the video below. Please let this post serve as a guide only. If you have specific questions, you may ask the OFW by commenting on their video on their accounts.
Working in Italy: A Guide to OFW Jobs and Salaries
The information shared in this article comes from a YouTube channel named RBvlogz. The video focuses on what the most common jobs are for Filipinos in Italy and what their salaries are. If you want to watch the full video, then click on the link below:
Dicer
A Dicer is a job position that can be found in a supermarket, with an average workday of 8 hours and 2 days off in a week. The starting salary for this position in Italy typically ranges from 1200 euros to 1500 euros per month, which is roughly equivalent to 65,000 to 85,000 pesos. In addition to the base salary, employees may also receive benefits such as the following:
13th-month pay
separation pay
vacation leave.
These three benefits alone can amount to an additional 3600 euros per year, though the timing of when these benefits are given varies depending on the employer.
While these benefits can be a significant bonus for employees, it is important to note that they may still have expenses to cover, such as the following:
cost of utilities,
transportation, and
daily allowance.
However, with careful budgeting and spending, it is possible to save a portion of their income. For those with housing expenses such as rent or mortgage payments, it may be necessary to allocate a larger portion of their income towards these costs.
Despite the additional expenses, the job of a Dicer in a supermarket can still offer the opportunity to earn a livable wage and potentially save money. It is important to consider one's personal financial goals and expenses when evaluating the potential benefits and drawbacks of this job.
Bar or Restaurant Job
Working at a bar or restaurant can be a common job for overseas Filipino workers in Italy. The starting salary for this position typically ranges from 1000 to 1500 euros per month, but may be lower for those who are new to the job, with some receiving a salary of 950 euros. Positions such as dishwashers and waiters are often filled by young workers who are quick and efficient. The monthly salary for these positions translates to around 57,000 to 87,000 pesos per month.
Here are some facts about working at a bar or restaurant job in Italy:
The workday at a bar or restaurant typically begins at 10 am and lasts until midnight or 1 am. This is because the restaurant must be prepared for lunchtime service, which usually starts at noon.
After the lunch rush, workers have a break of 2 to 3 hours before preparing for dinner service. This provides an opportunity for some rest before the second half of the workday.
Workers are typically given one day off per week.
While the work schedule may be demanding, the job can offer a chance to earn a livable wage and gain experience in the food service industry. As with any job, it is important to consider the potential salary, work hours, and opportunities for advancement before accepting a position. With hard work and dedication, there may be opportunities for career growth within the restaurant or hospitality industry.
Gardener
A gardening job is another option for overseas Filipino workers in Italy. This position typically requires an 8-hour workday, starting at 8 am and ending between 4 to 5 pm, depending on the employer. The starting salary for a gardening job ranges from 1000 to 1200 euros, which translates to around 57,000 to 75,000 pesos per month.
As a gardener, your job duties may include the following:
planting and maintaining gardens,
trimming trees and bushes, and
ensuring that the outdoor area is clean and well-maintained.
This can be a physically demanding job, as it requires a lot of bending, lifting, and manual labor.
One of the advantages of a gardening job is that it typically offers weekends off, with two days of rest per week. This provides an opportunity for rest and relaxation, which can be especially important when working in a physically demanding job.
It is important to note that while the salary may be lower than other positions, a gardening job can offer a chance to work in the outdoors and gain experience in the horticulture industry. Additionally, some employers may offer opportunities for training and career advancement, which can lead to higher-paying positions in the future.
Hotel Jobs
Hotel jobs, such as bedding, can be a great option for overseas Filipino workers in Italy. In this role, you will be responsible for cleaning and preparing hotel rooms for guests. Speed is essential, with a maximum of 15 minutes allowed to make up each room. With many rooms to prepare, it's important to be a fast mover. Salaries for bedding jobs vary depending on your level of experience, with new workers starting at around 900 euros per month, and more experienced workers earning between 1000 to 1300 euros per month.
Working in a hotel can be a demanding job, as you may be required to work long hours and overtime. Sometimes, you may be asked to extend your shift to cover for a coworker who is running late or has an emergency. This can mean sacrificing your own personal time, but it's important to be flexible and work as a team to ensure that guests have the best possible experience.
If you happen to lose your job in Italy, you can apply for unemployment benefits through the department of labor. To qualify, you will need to declare that you are unemployed and provide evidence to support your claim. If approved, you may be eligible to receive 500 euros per month for up to 6 months to help you while you search for new employment opportunities. However, it's important to note that these benefits are subject to certain conditions, and you will need to stay actively engaged in your job search during this time.
Caregiver
As a caregiver in Italy, you can work in different categories depending on the patient's needs. As a summary, here are the categories of caregiver work in Italy:
Involving elderly who are still able to move but need assistance
Involving bedridden patients who need assistance
Involving patients who need constant assistance
The first category involves elderly patients who are still able to move around but need assistance with daily tasks such as cooking, cleaning, and running errands. They also require company as they are often alone. This category also includes special children who require caregiving services.
The starting salary for this category is around 1000 euros, but it can vary based on your experience and length of stay in Italy. If your patient is thrifty, your salary may not increase immediately. However, after a few months of excellent service, the patient may like you and decide to increase your salary. The starting salary in this category ranges from 57,000 to 62,000 pesos.
The second category of caregiving involves bedridden patients who need assistance with eating, taking medication, and other daily activities. As a caregiver, you are responsible for preparing their meals and giving them medicine, including insulin injections for diabetic patients. This category requires a lot of responsibility, and the starting salary is much higher at around 1100 to 1500 euros. The salary can increase depending on your experience and the employer's satisfaction with your services. This can translate to a salary of 65,000 to 75,000 pesos per month.
If you want to earn extra income as a caregiver, you can choose not to go out on Sundays or work for two weeks straight without a day off. You may also receive an extra 100 euros every Sunday, depending on the employer's arrangement. Additionally, as a regular caregiver, you are entitled to benefits such as the 13th-month pay, vacation leave, and separation pay.
The third category of caregiving involves patients with Alzheimer's disease or those who need constant assistance. For this category, two caregivers are required for each patient: one for the morning shift and another for the evening shift. The salary for this category is higher, ranging from 1300 to 1500 euros, with an additional night differential pay.
Factory Worker
For factory workers, they usually work 8 hours per day with a starting salary ranging from 1000 to 1500 euros depending on their experience and the overtime they do with the company. This means that their monthly salary can range from 57,000 to around 90,000 pesos.
However, their work is often repetitive and physically demanding as they may be required to operate heavy machinery or stand for long periods of time. They may also be exposed to loud noise or hazardous materials, which can pose health and safety risks.
Despite these challenges, factory workers are entitled to benefits such as
aid vacation leave,
sick leave, and
separation pay.
Additionally, they may have opportunities for career advancement and training within the company, allowing them to enhance their skills and earn higher wages.
Housemaid
For housemaids, their salary varies depending on their experience. If they are new to the job, they may start with a salary of 900 euros, but some employers may offer a higher salary even to new hires. However, some may offer a lower salary, especially if the maid does not know how to speak Italian. This is because communication is important in the job, and many elderly people in Italy do not speak English. Those with experience may start at 1000 euros or even higher.
Housemaids typically have a half day off on Thursdays and the entire day off on Sundays. The job also comes with three benefits, which is an advantage.
For live-in or part-time maids, here are some facts about their job:
Part time maids do not stay with their employers and work from 7 am to 8 am and from around 5 pm to 6 pm, after which they go home.
Sometimes, live-in maids have to work late into the night, especially if their employers have visitors.
Part-time maids earn 10 euros per hour, so if they work 4 hours in the morning and 4 hours at night, they can earn 80 euros per day, which is quite high.
Being a part-timer can be expensive as they need to spend on transportation and meals
Live-in maids do not have to worry about these expenses as their accommodation and meals are provided by their employers.
Part-time maids can earn around 70,000 pesos per month.
Baby Sitters
Babysitting jobs in Italy typically start at a lower salary for newbies who are unable to speak Italian. As such, one of the first investments that new babysitters need to make is to learn the language of their employers.
Additionally, babysitters are expected to be able to cook and prepare meals, which can include learning the specific Italian menu. However, employers are often willing to teach new babysitters the ropes, which is why the starting salary may be lower.
As babysitters gain more experience and become more proficient in Italian and cooking, their salary can increase to around 1100 euros. The responsibilities of a babysitter can include taking care of children, sending them off to school, and picking them up after school, especially if the parents are working. This means that babysitters may need to adjust their schedules accordingly to accommodate the needs of the family they work for.
Overseas Filipino workers (OFWs) in Italy can find a range of job opportunities, from domestic work to skilled professions such as the caregiver industry. While the work can be challenging, OFWs in Italy have the opportunity to gain valuable experience and develop their skills, as well as contribute to the Italian economy and support their families back home. It is important for OFWs to understand their rights and protections in Italy, as well as the cultural and language differences they may encounter.
Overall, working in Italy can be a rewarding and enriching experience for OFWs who are prepared to navigate the challenges and seize the opportunities that come their way.