There are lots of opportunities to work as a nurse in the UAE. That's because the nursing profession is listed as an essential profession. Specifically, in many countries, nurses from the Philippines are in demand. They have a reputation of being one of the best in the world, known for top-notch skills and a caring nature unlike any other.
If you are a nurse in the Philippines, you should seriously consider working as a nurse in the UAE. It will not only be rewarding financially; you will have a chance to work in some of the best hospitals in the world and live in a beautiful country. You get to experience a different culture which will expand your worldview as well. To do this, you need to know more about the application process of being a nurse in the UAE and other important details.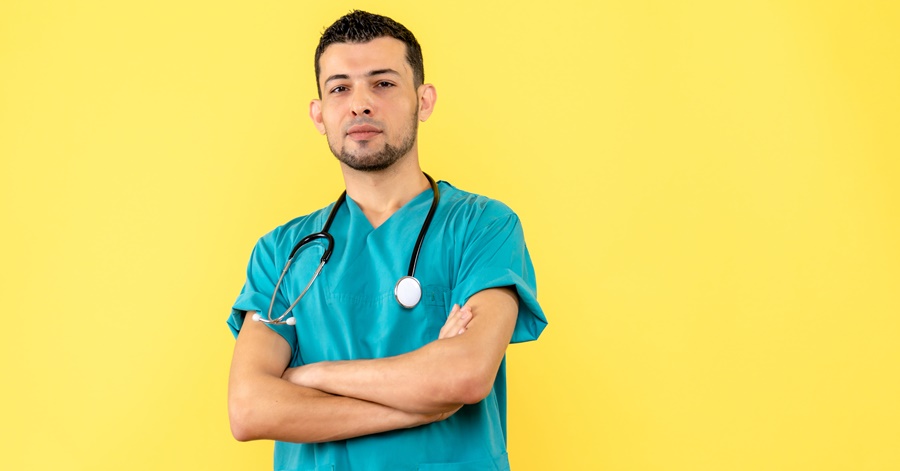 Disclaimer: The information posted here is based on the personal experiences shared by the OFW in the video below. Please let this post serve as a guide only. If you have specific questions, you may ask the OFW by commenting on their video on their accounts.
Working as a Nurse in Dubai: Application Process and Tips
The information presented below comes from an OFW nurse based in the UAE, Dubai to be specific. The name of the channel is JC Batani. To those aspiring to work abroad, especially in UAE, you can get tips from this video. The vlogger mentioned that this is one of the most frequently asked questions in his channel, even among his family and friends. Check the video link below:
Being a Nurse in UAE: What are the Steps and Processes?
So how did the vlogger arrive in UAE? Well, he mentioned that there are three ways that you can go to UAE.
Sponsorship
Tourist Visa
Direct Hire
Sponsorship
Sponsorship means that someone will sponsor you. For example, if someone from UAE sponsors you to go to the country, there will be papers that you need to comply with.
As an update, the country has a new law from the Immigration department of UAE: You need a salary of 10,000 dirhams as a minimum requirement to be able to go to the country. That is equivalent to around 130,000-145,000 pesos.
Tourist Visa
The vlogger mentioned that he applied for a tourist visa to go to UAE. However, this is tricky because you can get offloaded in the immigration. They are quite strict there.
As a tourist, you need to show that you have a budget or allowance to be able to stay. You also need that budget because you will be looking for work. You will need to pay for your rent, transportation, food, and other expenses. Basically, you're on your own with no work for at least a few months.
Direct Hire
The vlogger said that only government facilities or hospitals can do this method. These government institutions can process this in cooperation with the POEA. He hasn't heard of private facilities in UAE that legitimately directly hire nurses from the Philippines.
Licensing Body for Nurses
In UAE, there are four licenses for nurses:
DHA – Dubai Health Authority
HAAD – Health Authority Abu Dhabi
Ministry of Health
DHCC – Dubai Health Care City
For DHA, the minimum requirement to get a license is to have continuous work experience amounting to two or more years. You also need to be a registered nurse from the Philippines.
For HAAD, the requirement is basically the same as that of DHA. You need two years of experience before you can take the licensing exam.
The Ministry of Health is applicable to all other emirates in UAE. DHCC, on the other hand, is based in Dubai, but there is a community in Dubai that only uses the license they get from this body. If you have a DHCC license, you can only practice in these communities; you can't practice outside that community.
That's unlike when you are DHA licensed, you can practice anywhere in Dubai. However, you can't practice in that community governed by DHCC with a DHA license.
UAE and its Emirates
Many people think that Dubai is a country, but that is wrong. Dubai is just one emirate out of seven comprising UAE. These emirates are as follows:
Abu Dhabi – the capital of UAE and the richest emirate
Dubai
Sharjah
Fujairah
Umm-al-Quwain
Ajman
Ras al-Khaimah
If you have a Ministry of Health license, you can only work as a nurse at the following emirates: Sharjah, Fujairah, Umm-al-Quwain, Ajman, and Ras al-Khaimah.
If you have a HAAD license, you can work at Abu Dhabi and Al Ain, a city in the eastern region of Abu Dhabi.
If you have a DHA license, you can work as a nurse in Dubai, excluding that certain community mentioned above.
If you have a DHCC license, you can only work in a particular community in Dubai.
Documents you need to Prepare
If you want to work in UAE as a nurse, you need to prepare the following documents. Note that this is for working in the emirate of Dubai, though, but the requirements are probably similar in other emirates as well:
Valid passport – with a validity of at least 6 months
One-color passport size photo with white background
Birth certificate – PSA authenticated
Nursing diplomas and registration certificate
Transcript of training – these should indicate calculations on how many hours of training you obtained. A letter from the training institution can be attached indicating the number of training hours.
Employment references – these should indicate that you are of good character and in good health.
On Learning Arabic
The vlogger mentioned that many of his friends assume that he already knows how to speak Arabic because he is working in the Middle East. Well, he said that he doesn't know the language, because in UAE, people speak English as one of the main modes of communication.
You can learn Arabic, but it's not mandatory. Having said that, you have an edge if you know how to speak Arabic. He said that he only knows more than 10 words of Arabic. He also knows some people who have stayed longer than him in the UAE but still don't know how to speak Arabic.
They only know the basic words like Hi, Hello or Thank you, and the like.
In other words, learning Arabic is not mandatory if you want to work as a nurse in UAE.
The Difficulty of Working as a Nurse in UAE
Many people asked him if the work of a nurse in the UAE is difficult or not. Well, he said that it depends on which facility or assignment you are assigned.
He said that he was a home care nurse back in 2012 when he first came to UAE. He said that it was difficult but not that much. If your patient is toxic in the sense that he has many diseases, complications and he needs lots of medicine, then you need to regularly check them and that makes your job really difficult.
If your patient just needs someone to take care of them, then that's not really difficult. So it really depends on who you are handling.
After home care, he became a dental assistant. Based on his experience, he said it was not that difficult as well. But during his first year, he had a hard time adjusting because it wasn't his field. Everything about that job was new to him; it was like a mini OR except that all your work focuses on the mouth.
It was a good experience for him to be a dental assistant because it allowed him to go out of his comfort zone of being a nurse. Now it became his edge because he can now assist in the dental department as well as the general nursing field. In other words, the experience was really good for his CV or resume.
Now, he works as a dental assistant and at the OPD (Outpatient Department). Though he's no longer that busy at the dental clinic because there aren't as many patients anymore, just checkups. His work at OPD is related to wellness. They are the ones giving "Fit to work" status for their patients, or rather, clients.
For this particular job, he said that it's not that difficult as well. It also helps that he is well compensated. He has a good job with a good salary.
Benefits of Being a Nurse in the UAE
What are the benefits of nurses working in the UAE? Well, it depends on which company you are working in. The following are based on his experiences:
Airfare – this is provided every year, or every after contract (or two-three years). In the company that e works in right now, he is given airfare annually
Insurance – Insurance is mandatory in Dubai. They can't process your visa without insurance.
Visa – your company will provide the visa, and is renewable every 2 or 3 years, depending on if you still wish to work again. If the company doesn't want you anymore, they have the option of not renewing your visa.
Increment – in the company that he currently works in, he doesn't enjoy salary increments. But he mentioned that there are other companies that have this.
On income tax and deductions
If you work in the Middle East, you don't have to pay Federal Income Tax. Having said that, in UAE, you have VAT (Value added tax) which is 5 percent.
There are no deductions to the salary in the form of tax. The only deductions are those that come from your expenses. In his case, expenses include:
House rental
Transportation
Food
Other expenses
How much is the salary of a nurse in UAE
This is the most frequently asked question according to the vlogger. He said that the salary depends on the following factors:
Which emirate you are working in
If you are under the government
Which area or facility you are working in
Based on the vlogger's experience, the highest-paid nurses work in Abu Dhabi. In fact, he said that in general, nurses in Abu Dhabi are paid twice higher than those working in Dubai. Therefore, if you plan to work in UAE and you wish to save lots of money, then go to Abu Dhabi.
Nurses are paid much higher in Abu Dhabi since it is the richest emirate among all emirates.
If you work in a government facility, you are generally paid higher than those working in private facilities.
Working for Covid positive patients
The highest salary that the vlogger obtained is around 185,000 pesos per month. He said that this is due to Aspen Medical. Aspen is a company that hired him during the pandemic. They offered him 14,000 dirhams per month, which is 185,000 pesos per month.
Your patients in this case are Covid positive patients. He was deployed at the Covid ICU department. It was a very difficult job, and very tiring, but he said that he was truly well compensated for that job. The great thing is that there is no tax, and as well they are provided with free accommodation at the hotel.
They are also provided free food and transportation. Moreover, the insurance is really great as well. Therefore, nurses working to help these patients are really well taken care of and compensated, and rightfully so, as it is not just a difficult job; it is dangerous to the nurses too as they may contract the virus themselves. He just worked for one month and 21 days for Aspen medical.
There you have it. Those are some of the most important things you need to know about working as a nurse in the UAE. If you can, grab the opportunity. Aside from the lucrative pay, you receive a lot of benefits working in one of the best health care facilities around the world.