The Philippines is among the top countries that produce nurses who are typically hired for work abroad. However, the process to get there isn't as simple as some of us would think. In the United Arab Emirates, there are opportunities for nurses given that this is categorized as an essential job. If you have plans of working as a nurse in the UAE, please let this guide help you in understanding better on what is the salary of a nurse, how to get to UAE, benefits and working hours. 
In a video shared by Filipina nurse-vlogger on her YouTube Channel, Jerika Pring-Sunga, she details some of the things that you need to know if you wish to work as a nurse in the United Arab Emirates.
Watch Jerika's video as posted on her YouTube channel below:
Everything You Need to Know to Work as a Nurse in Dubai, Abu Dhabi and United Arab Emirates
The current situation has shed light on several realities in our world today. Now, more than ever, we know how important the healthcare sector is. And with it, the role of every healthcare provider including nurses who are responsible for taking care of the health of an entire society.
And while international travel is still restricted in many parts of the world, many workers including nurses are looking forward to going outside of the country to find work abroad including the UAE. If that's you, continue reading this article to learn more.
Getting to the UAE
Before you travel to the UAE to pursue your profession as a nurse, it's important that you take the necessary steps on getting hired, which could either be through an agency or direct hiring. 
It is NOT advisable to go to the UAE on a visit/tourist visa before looking for a job as this is considered illegal and is punishable by the law.  
How to Become a Registered Nurse in the UAE?
Those who wish to work in the UAE must meet certain requirements. These include taking a licensure exam to become a registered nurse in the UAE for those who wish to work in special areas of practice and government hospitals.
There are four exams nurses can choose to take to become a licensed nurse in the UAE. These are:
MoH – Ministry of Health

HAAD – Health Authority of Abu Dhabi

DHA – Dubai Health Authority

DHCC – Dubai Health Care City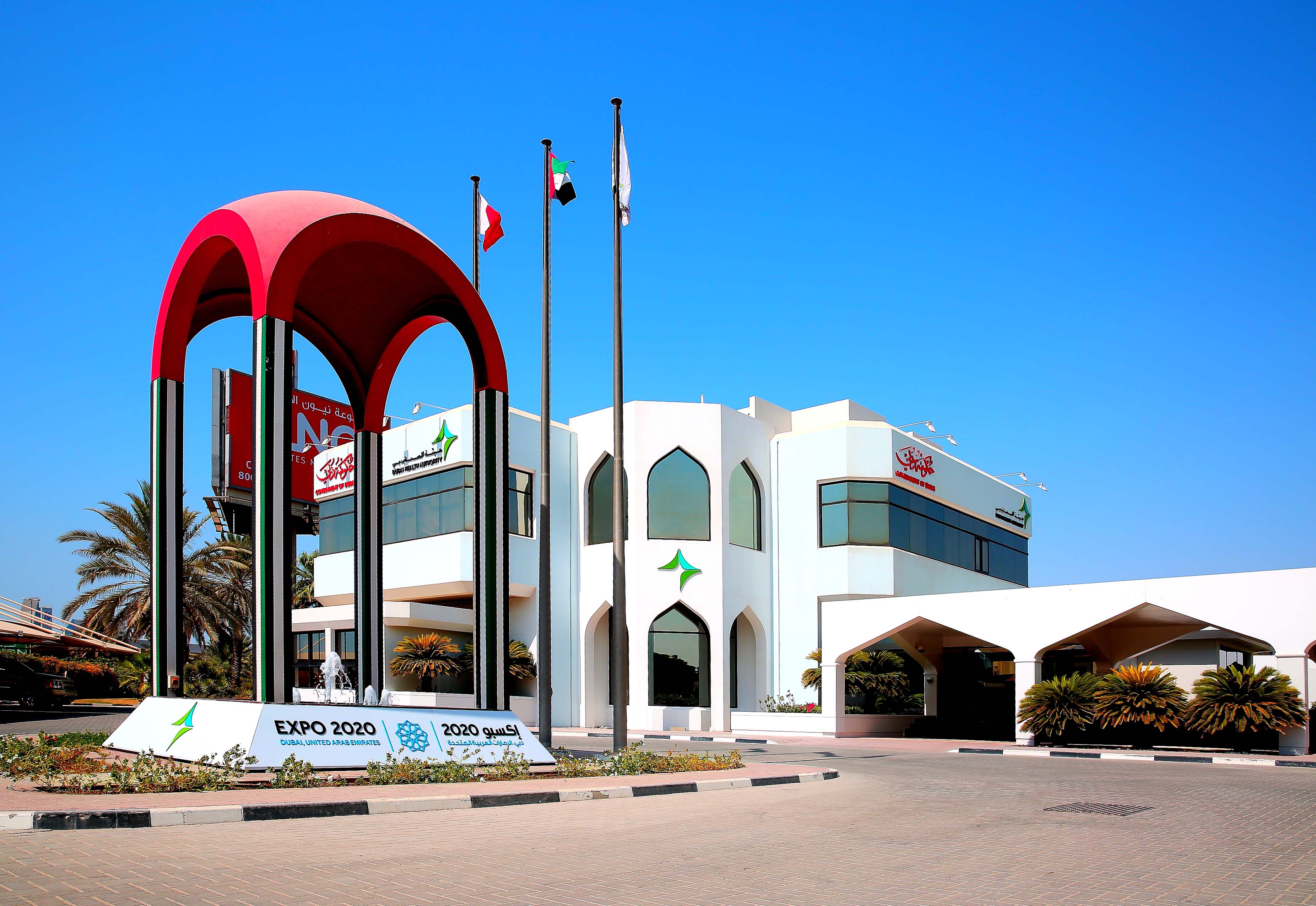 Previously, the type of exam that you need to take is based on the emirate on which you are going to be assigned for work. For example, those who wish to work in Dubai need to take the test from the DHA; those from Abu Dhabi or Al Ain, from HAAD; those who wish to work in Dubai Health Care City should take the test from the DHCC; and for the other emirates such as Sharjah, Fujairah, Ras Al Khaimah, Umm Al Quwain, from the MOH.
But now, even if you take just one of these tests – say, from the MOH, you are qualified to practice as a licensed nurse in any of the emirates in the UAE.
And for those who wish to become a licensed nurse in the UAE, one of the main requirements is to have at least 2 years of work experience as a nurse in the Philippines. 
But even if you are not yet a licensed nurse in the UAE, you can still work in medical facilities such as hospitals, clinics, and medical centers as a healthcare assistant. Although the salary may be lower than a licensed nurse, the duties are the same but with only a few limitations. 
Salary of a Nurse in the UAE     
As mentioned, the salaries of a nurse here in the UAE vary based on several factors. Aside from having a license, the area a nurse is assigned or their specialty also affects their base salary in the country. Here are the estimated salaries of nurses in the UAE based on their roles and functions:
Private Hospital Nurse: 

AED 4,000-8,000 per month

Government Hospital Nurse: 

AED 6,000-15,000 per month

Home Care Nurse: 

AED 5,000-9,000 per month

Aesthetic Nurse: 

AED 7,000-15,000 per month

Dental Nurse: 

AED 6,000-9,000 per month

School Nurse: 

AED 4,000-9,000 per month
What are the Work Hours?
Depending on the company you're working with, your days off may vary from 1-2 days, with Friday and Saturday considered as the weekend here in the UAE. Also, work shifts vary from one company to another. Typical work hours range from 8, 9, and 12 hours. Schedule may also be straight hours or split shifts.
What are the Benefits?
As in the case of most companies here in the UAE, employers provide free airfare every 1-2 years, annual leave (of up to 30 days), and maternity leave (30-90 days paid/unpaid leave). Some hospitals also provide bereavement and paternity leaves as well as healthcare insurance. However, this must be discussed with your employer so that you will better understand the terms and conditions for these benefits.
What about the tax?
One of the reasons why many foreign workers prefer to work in countries in the Middle East is because of the tax-free earnings they will receive. And while the UAE now has the value-added tax (VAT), the salaries of all workers including nurses remain tax-free. 
Is Work as a Nurse in the UAE Worth Pursuing?
Coming from a nurse herself who has been working in the UAE since 2012, Jerika says that if you're coming from the Philippines, working in the UAE is definitely worth pursuing because of two main reasons: the salary and the quality of life in the UAE. 
Although the pay is relatively higher in the UAE than what a nurse in the Philippines earns, the cost of living here pretty much evens it out. So as a tip, Jerika encourages her fellow Filipino nurses to give the UAE a shot if this is part of their career path and professional development. 
One of the main challenges you may encounter though, aside from homesickness is how to save up. Although the pay is better in the UAE, your expenses and standard of living will ultimately influence your ability to save up.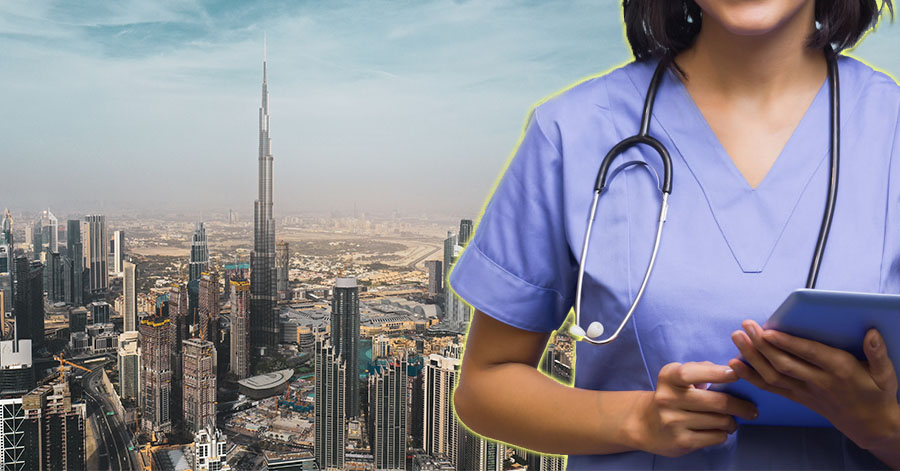 Although you may start earning small (especially if you're new in the UAE), there is a big opportunity for career growth and a chance to even pursue your profession elsewhere if you focus on your goals.
What are your thoughts? Do you think working in the UAE is a good career move for nurses in the Philippines? Let us know by leaving your comments below! 
ALSO READ: VIDEO: UAE Leader Appreciates Filipina Nurse's Job as a Frontliner