Being a mother may be the best thing for most women to happen. And that would bring excitement for them especially when they are prepared for childbearing. A pregnant Filipina who was bound to go back home in Manila had given birth whilst inside an airplane.
A flight from Dubai International Airport that was destined to go to Manila. A few hours after their departure, a pregnant Filipino passenger was showing contractions.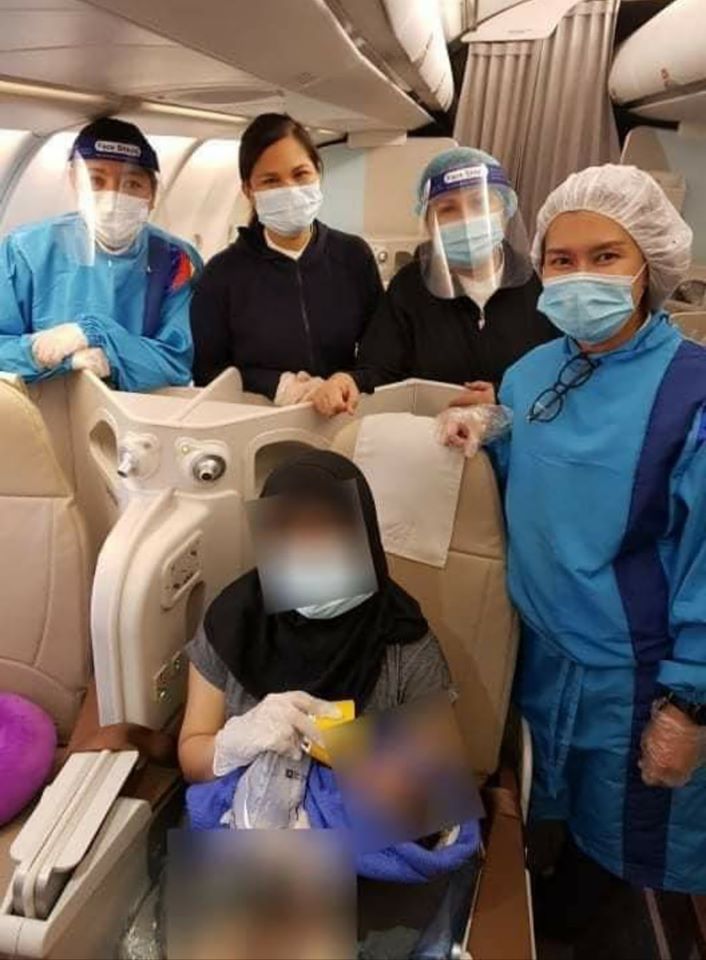 Philippine Airlines Cabin Crew's Immediate Response to Woman Giving Birth in Plane
On a flight last June 06, A cabin crew working from The Philippines Airline shared his experience along with his coworkers and colleagues. They helped a Filipina passenger deliver a healthy baby whilst traveling.
The cabin crew who uploaded the photos is Dino Antigua Karganilla. With his 26 years of experience in his field, this was his first time to assist in delivering a baby on board.
Dino said that it was an unexpected situation to deliver a baby. "Halfway on the flight, who would have thought we delivered a baby into this world at 38,000 feet above [the] ground!". He expressed many emotions in the scene they are in, but they responded professionally. "Halong takot kaba tuwa at iyak ang naramdaman namin. Then our training as safety flight professionals kicks in".
He added that the delivery of the baby would not be successful without the help of each and every cabin crew, he mentioned Joy Reyes- Lobo, JoanLemocito Rivera, and Kelly Cordis Lomuntad who were registered, nurses.
They've made contact with Med-Air to guide them through an accredited medical doctor in the delivery of the baby.
The operation was successful and the mother gave birth to a baby boy. With the current status, the captain decided to take the flight to Thailand so both the mother with her baby are given urgent medical help and evaluation.
According to Philippine Airlines, the Filipina mother and her baby are both in a hospital in Bangkok for a checkup and confirmed safe and sound. It was all thanks to the professionalism of the PAL's cabin crew.