Do you want to be a nurse in Australia? There are many reasons why lots of nurses do. For one, Australia is just a great place to live in. As a first world country, it has a medical system in place that is among the best in the world. The hospitals are world class, and being a nurse in one of these health institutions can only help you attain a wonderful career.
Another reason why Australia is great to work in as a registered nurse is simply the fact that you will earn a lot here. If you don't know already, you will soon find out after reading this article that the salary of nurses in Australia is one of the highest in the world. That should be enough motivation to try to apply in the land down under.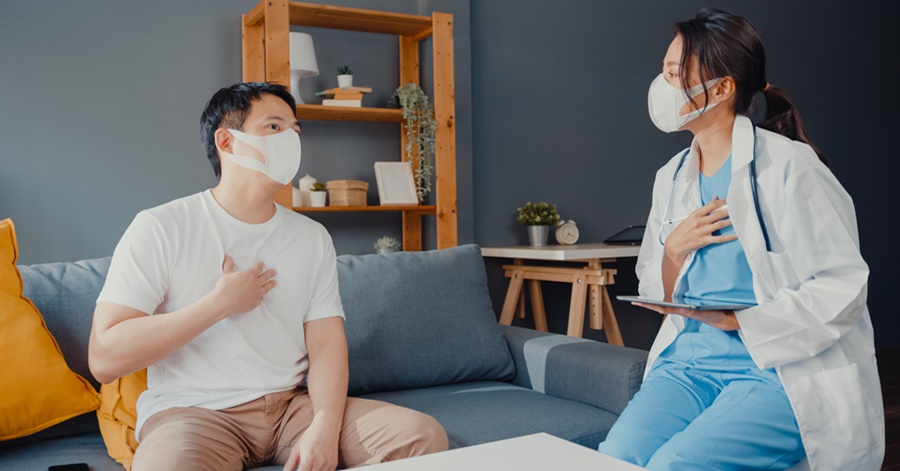 Disclaimer: The information posted here is based on the personal experiences shared by the OFW in the video below. Please let this post serve as a guide only. If you have specific questions, you may ask the OFW by commenting on their video on their accounts.
Why Nurses in Australia are Highly Paid
The information presented in this video is from a YouTube video by a nurse working in Australia. The YouTube channel's name is Introvert Gail. Gail did this video because some of her viewers suggested that she makes this video. They want to know how much exactly a nurse earns in Australia, and is it worth the effort. If you are interested in watching the original video, then click on the link below.
Moreover, you should also check out her YouTube page for more videos related to working as a nurse in Australia.
Relevant Websites
With a little bit of research online, you can actually figure out on your own how much registered nurses earn in Australia. Our YouTuber recommends two specific websites where you can gather this information. The first website is open to all, while the second is only fully accessible when you become a member.
Early in the video, she introduces some websites that show how much a nurse earns in Australia. First, she talks about Payscale (www.payscale.com). Payscale, of course, is not specifically for nurses in Australia, but is a website that encompasses almost all professions in almost all countries around the world.
At Payscale, you can see that the average hourly pay for a registered nurse in Australia is at 33.12 AUD per hour. In Philippine Pesos, that is equivalent to around 1,230 PhP per hour.
As it is a median rate, that means that some registered nurses are paid less while others are paid more. In fact, Payscale also reveals that the salary can be as high as 42.65 AUD per hour (equivalent to around 1,580 per hour), or as low as 26.91 AUD per hour (equivalent to around 1,000 PhP per hour).
Specifically, it says that if you are earning 26.91 AUD, then you belong to the lower 10 percent of registered nurses with that rate. The upper 10 percent, meanwhile, earns 42.65 AUD per hour. We will soon talk about what factors affect the salary of a registered nurse in Australia, and why some earn more than others.
Australian Nursing Federation
Another way to really know how much nurses earn in Australia is to be a member of the Australian Nursing Federation (ANF). This is only applicable, of course, if you are already in Australia and working as a registered nurse.
The ANF is the Australian equivalent of the PNA (Philippine Nursing Association). Just like the PNA, you have to pay a membership fee to be a part of the ANF. In turn, you will enjoy the following benefits, aside from the many other benefits not mentioned here:
Free magazines
Free nursing fob watches
Free legal services for nurses trying to keep their nursing license.
Our YouTuber is a member of the ANF and she pays a monthly fee to keep that membership. You can visit the ANF website as well if you want to know the salary of nurses in Australia.
In fact, she based this information on what can be found at the ANF website, which is a reliable and accurate source in terms of salary of nurses, and many other relevant information.
Moreover, the information regarding salary of nurses in Australia in the ANF website is quite detailed and comprehensive. It shows the salary of nurses working in various fields and work expertise and work spaces, including those working in nursing homes, public hospitals, private hospitals, small big or large hospitals, and more.
Ranking of Nurses
The salary in Australia depends on many factors, but a huge factor is your rank as a nurse. Indeed, in Australia, a ranking of nurses exists. These are the following ranks:
Level 1.1 – these are the nurses that have practically no experience at all, and are just starting out. She says that this number probably means that as a nurse, you are level 1 on your first year of working in Australia. In the video, she mainly focuses on the salary of a level 1.1 registered nurse, which will be discussed in full detail later in this article.
Level 1.2 – 1.9 – these are succeeding ranks that you get depending on your years of experience, among other factors, including your skills and trainings. The longer you work as a registered nurse, your level naturally increases, which, in turn, leads to salary increase as well.
Level 2.1 – 2.4
Senior registered nurse 1 – 6
Nurse practitioner – Nurse practitioners are like doctors in the sense that they are allowed to perform a lot more healthcare-related decisions than the average nurse. The role of nurse practitioners will be discussed in more detail below.
Duty managers
Nurse practitioners are nurses that can work on their own. That means that they are independent. For example, in the emergency department where our YouTuber works, they have several nursing practitioners that are allowed to do a lot of medical-related tasks. In fact, the kind of work they do resembles that of doctors.
So what can nurse practitioners do? Well, for example, they can prescribe medicines, request bloods, x-rays, basically they can independently manage a patient. Therefore, nursing practitioners are really high level nurses.
As you can see, there are so many levels for nurses in Australia. In turn, each level has a corresponding salary. The higher your level is, the higher your salary becomes. In the video, she focuses on the salary of a level 1.1 registered nurse. You may think that, since a level 1.1 RN is practically a newbie, that their salaries won't be as high. Surprisingly though, the salary of even the lowest level nurse in Australia is quite remarkable.
Salary of a Level 1.1 Registered Nurse in Australia
This is the lowest salary that a registered nurse in Australia can have, as it is the lowest level. To emphasize, from here, as you gain more experience and as your level increases, your salary will increase as well.
According to our YouTuber, a Level 1.1 Registered Nurse in Australia earns 2,622 AUD per fortnight. One fortnight means a period of two weeks. The exchange rate to Philippine pesos fluctuates, obviously, so if we take a common rate, for example 34 PhP = 1 AUD, this means that in the Philippine currency, a level 1.1 nurse earns 89,148 PhP.
If you think about it, that's a really high salary compared to how much you can earn while working as a nurse in the Philippines. In fact, it is much higher compared to salaries of nurses in other countries too.
However, this is just the gross pay. There are deductions, including taxes, and in fact, she said that sometimes they get only have of this amount as a net salary.
Additional Earnings While Working Beyond Regular Hours
This salary for a level 1.1 Registered nurse, in terms of hourly rate, is 34.50 AUD per hour. It's just the basic pay, but there are lots of ways to earn so much more than this. Specifically, you can choose to work during special shifts, holidays, weekends, or other hours beyond the usual ones so you can earn so much more.
If you work during the afternoon shift, you will be paid much higher, in particular, an addition of 5.20 AUD per hour is added to your hourly rate.
If you work during the weekends, you earn even more. For example, if you work on the Saturday shift, you will earn 17 AUD per hour more that the basic rate. That's equivalent to 51.50 AUD per hour.
If you work on the Sunday shift, you will get an additional 25 AUD per hour. That is, you will be paid 59.50 AUD per hour. Moreover, if you work overtime, you will be paid time and a half, or 51.7 AUD per hour. If you work double overtime, you get 68.90 AUD per hour.
If you work on call, you get an additional 7.57 AUD per hour.
That's a lot of values, so let's summarize it here:
34.50 AUD per hour – basic pay
39.70 AUD per hour – if you work on an afternoon shift
51.50 AUD per hour – if you work on a Saturday shift
59.50 AUD per hour – if you work on a Sunday shift
51.50 AUD per hour – your rate for overtime hours
68.90 AUD per hour – your rate for double overtime hours
42.07 AUD per hour – for on call duty
In conclusion, how much you can earn as a registered nurse in Australia largely depends on how hardworking you are, or how willing you are to work during these extra hours. As you can see, you are paid higher if you do work during days or hours you're supposed to take a break, and rightfully so.
In general, a full time nurse works around 70 hours per fortnight. But in Australia, you can work for as many hours as you want, and she knows a lot of nurses who work a lot more than 70 hours every two weeks. In fact, she knows nurses who work around 100 hours during that period of time.
Aside from that, she said that after working in the hospital, she then proceeds to the nursing home where she works again. While this kind of setup is obviously tiring, it also gives her the opportunity to earn lots and lots of money.
Even if you earn a lot, though, you will still have to think about your expenses, as you are living in a country with a high cost of living. Having said that, she mentioned that the bills are not that high anyway. Your electricity, water, gas bills are considerably priced, especially if you don't live a lavish lifestyle and just stick to your means.
Other factors include your contentment, your needs, and the needs of the people you support back home in the Philippines. Therefore, we shouldn't stereotype nurses working in Australia as being rich.
Factors that Affect the Salary of Nurses in Australia
Now that you have an idea about how much registered nurses earn, now's the time to talk about the factors that affect the salary. Here they are:
Deductions – this one is mentioned above and includes taxes, bills and other expenses related to your lifestyle.
Work place – Your salary also depends on where you are working, whether it be a hospital, nursing home, or other institutions. Having said that, she said that the salary differences are not that great. She even said that often, the difference in the hourly rates is just around a dollar.
Rank or level – as mentioned above, the higher your level, the greater your salary. That's because a level increase is associated with not just more years of work experience, but also typically accompanied with more knowledge through further education, seminars, workshops and the like.
There you have it. If you are a registered nurse, then you definitely should consider applying for a lucrative nursing position in one of the world class hospitals and health institutions in Australia.